Lost in the hoopla of former Gov. Rod Blagojevich's homecoming speech Wednesday from his North Side residence was a nod he gave to a mild-mannered, so-called mystery man standing nearby that might be as responsible as anyone for getting him out of prison.
Blagojevich was referring to Mark A. Vargas, who has referred to himself as the family's spokesperson and who traveled with Blagojevich from Denver after he was discharged Tuesday from federal prison. Blagojevich says Vargas has become integral to his efforts to get out of prison, even though the two met face-to-face for the first time just days ago.
"He's the kind of guy that can get you out of prison if you happen to get stuck there," Blagojevich said. "And I'm really grateful for his efforts on my behalf."
In a LinkedIn profile, Vargas lists himself as a tech entrepreneur and graduate of Judson University, a small evangelical Christian liberal arts college in the northwest suburbs. He has served as a civilian in the U.S. Department of Defense, and currently contributes mostly pro-Trump opinion columns to conservative publications the Washington Examiner and Newsmax. Vargas has said in the past that he's been directly in contact with Jared Kushner, Trump's advisor and son-in-law. Kushner has been involved in criminal justice reform policy, and Blagojevich on Wednesday credited Trump and Kushner for their efforts on that front.
"Nobody is working harder to do more to fix this broken and racist criminal justice system than President Trump and Jared Kushner," Blagojevich told the media scrum gathered on the edge of his property in Ravenswood Manor.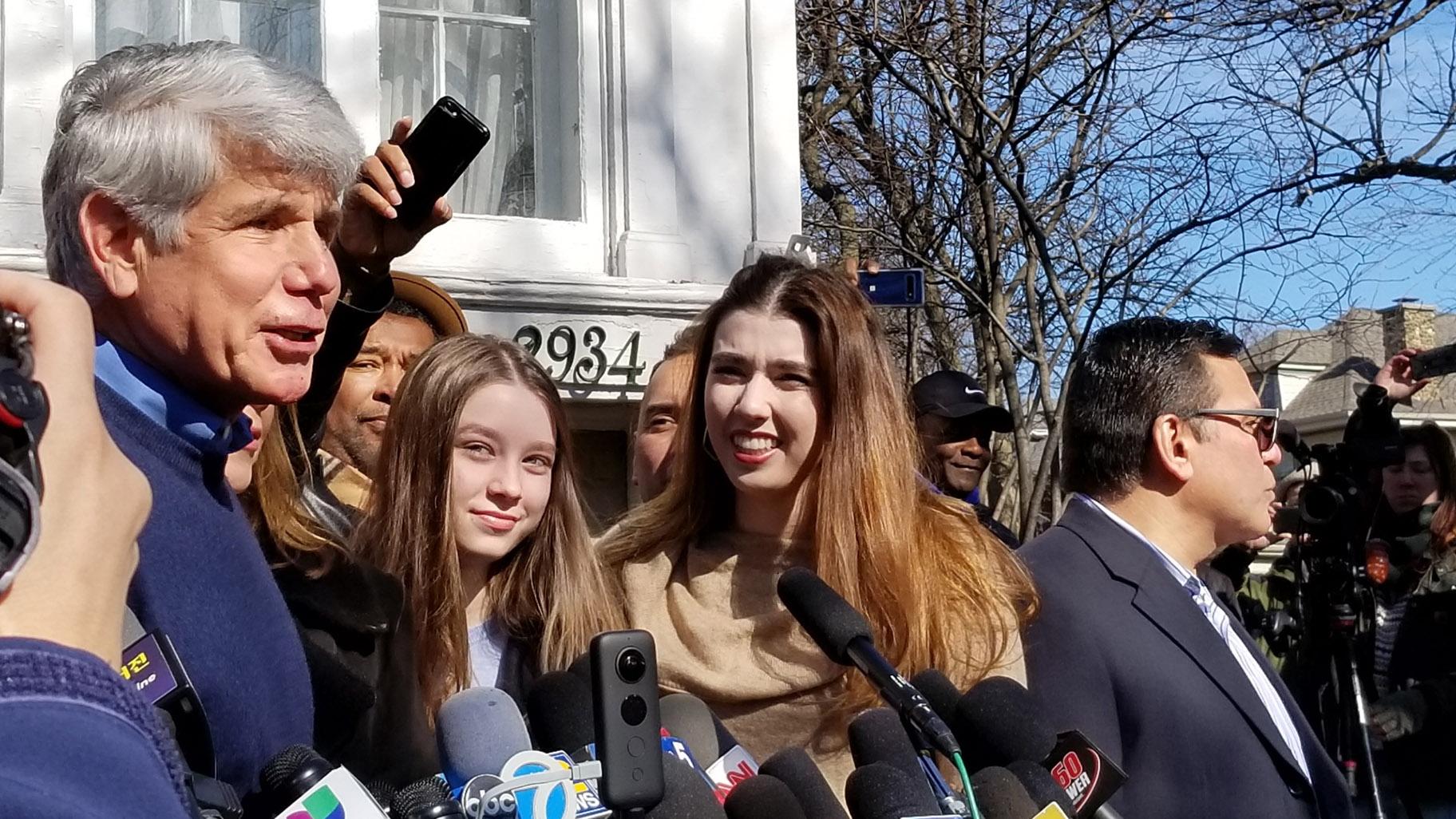 Former Illinois Gov. Rod Blagojevich speaks to the media after his 14-year sentence was cut short by President Donald Trump. At right is Mark A. Vargas. (Matt Masterson / WTTW News)
It's unclear when Vargas first started working with the Blagojevich family and whether or not they're paying him.
The commutation of Blagojevich's 14-year prison sentence came after what appears to be a multi-pronged effort to appeal to Trump. First, Patti Blagojevich appeared multiple times on Fox News praising Trump and casting her husband's plight in the same terms in which the president has cast his own. Second, Rod Blagojevich has put his experience within the larger narrative of exposing a broken criminal justice system that discriminates against minorities, where low-level offenders are stuck in prison for years.
Our politics team of Carol Marin, Amanda Vinicky and Paris Schutz digs into this stories and more in this week's roundtable.
Follow us on Twitter: @wttw | @CarolMarin | @paschutz | @AmandaVinicky 
---