Are you ready for an explosion of adorability?
Brookfield Zoo has shared video and photos of its animals celebrating Valentine's Day with special treats, and we defy even the grinchiest of grinches to react with anything other than "Awwwwww!"
In a statement, Brookfield Zoo said, "The Animal Programs staff is always thinking of ways to physically and mentally stimulate the animals. One way is by providing them with a variety of different enrichment and food items they normally do not receive on a regular basis."
OK, that was informative, now let's get to the cute stuff.
Allow us to introduce you to Binti Jua, lowland gorilla, hoarding heart-shaped gelatin biscuits; Kambora the wombat, munching on snacks; and Charger, a California sea lion, dining on a show-stopping gelatin cake even Mary Berry would love. Like we said: Awwwww.
Not to play favorites, but our heart will forevermore belong to Quilbert, the prehensile-tailed porcupine, who reminds us that even the prickliest creature has a soft side.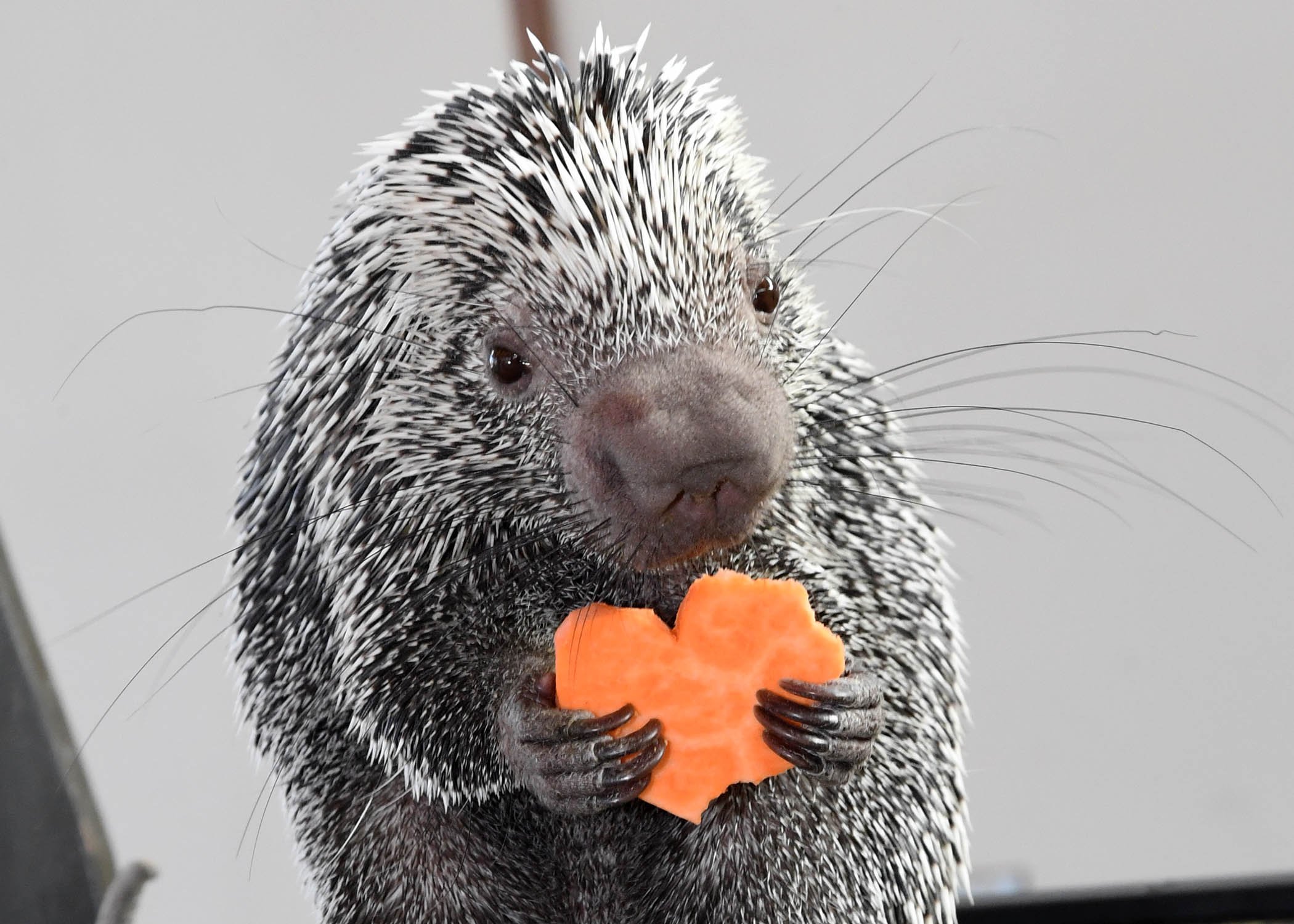 Quilbert the porcupine, clutching his sweet potato Valentine's treat. (Jim Schulz / Chicago Zoological Society)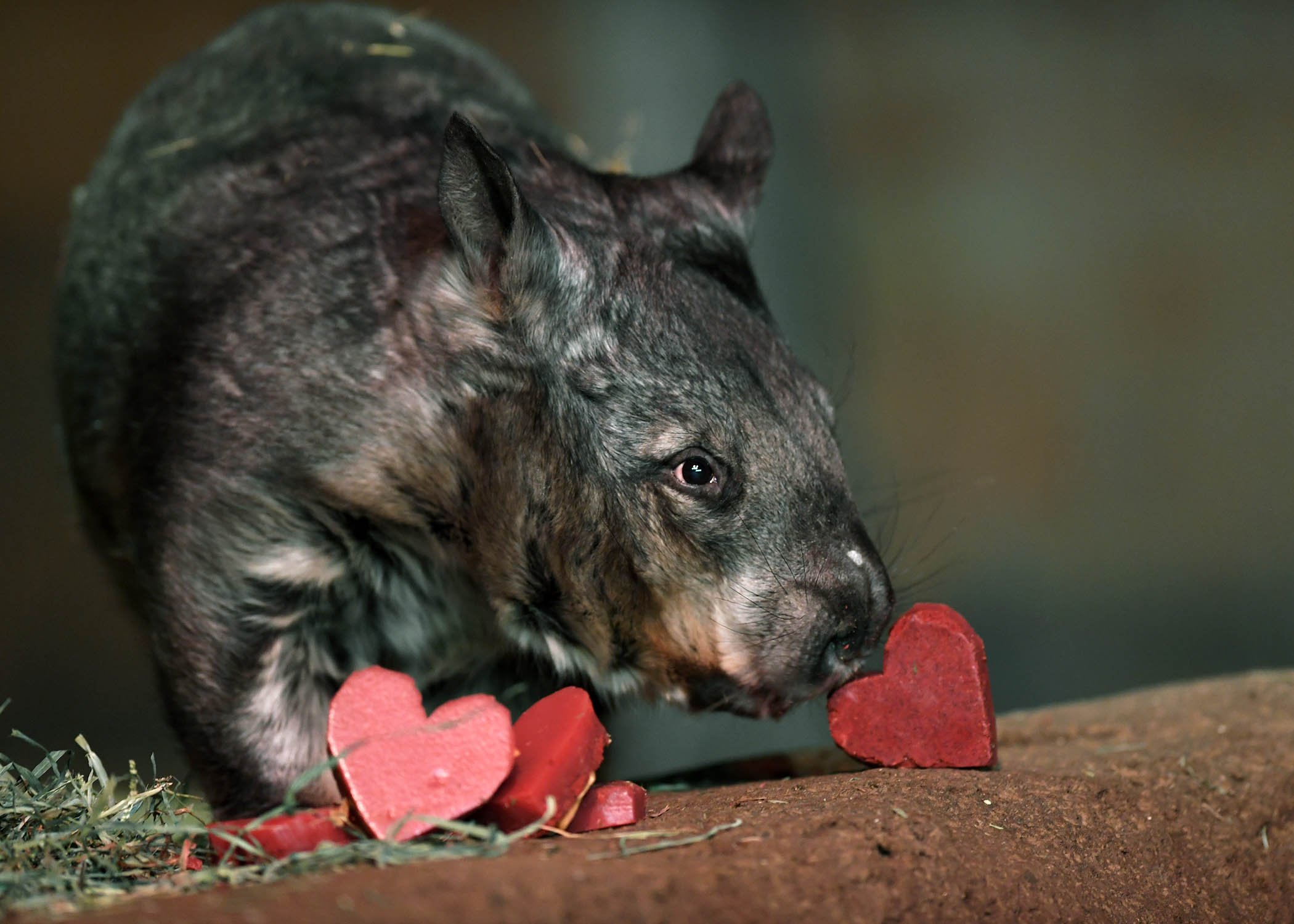 Kambora, a southern hairy-nosed wombat. (Jim Schulz / Chicago Zoological Society)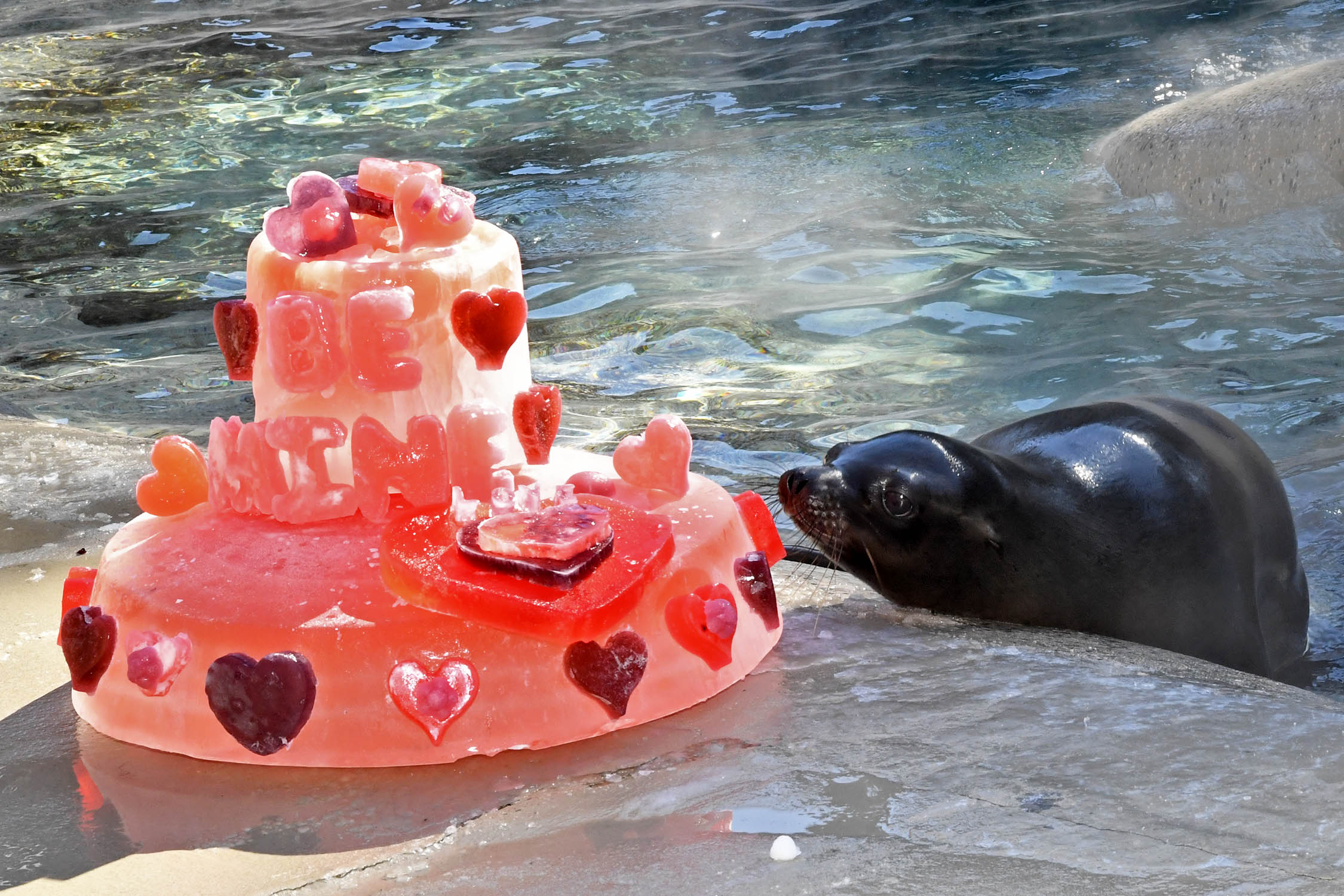 Charger the sea lion. (Jim Schulz / Chicago Zoological Society)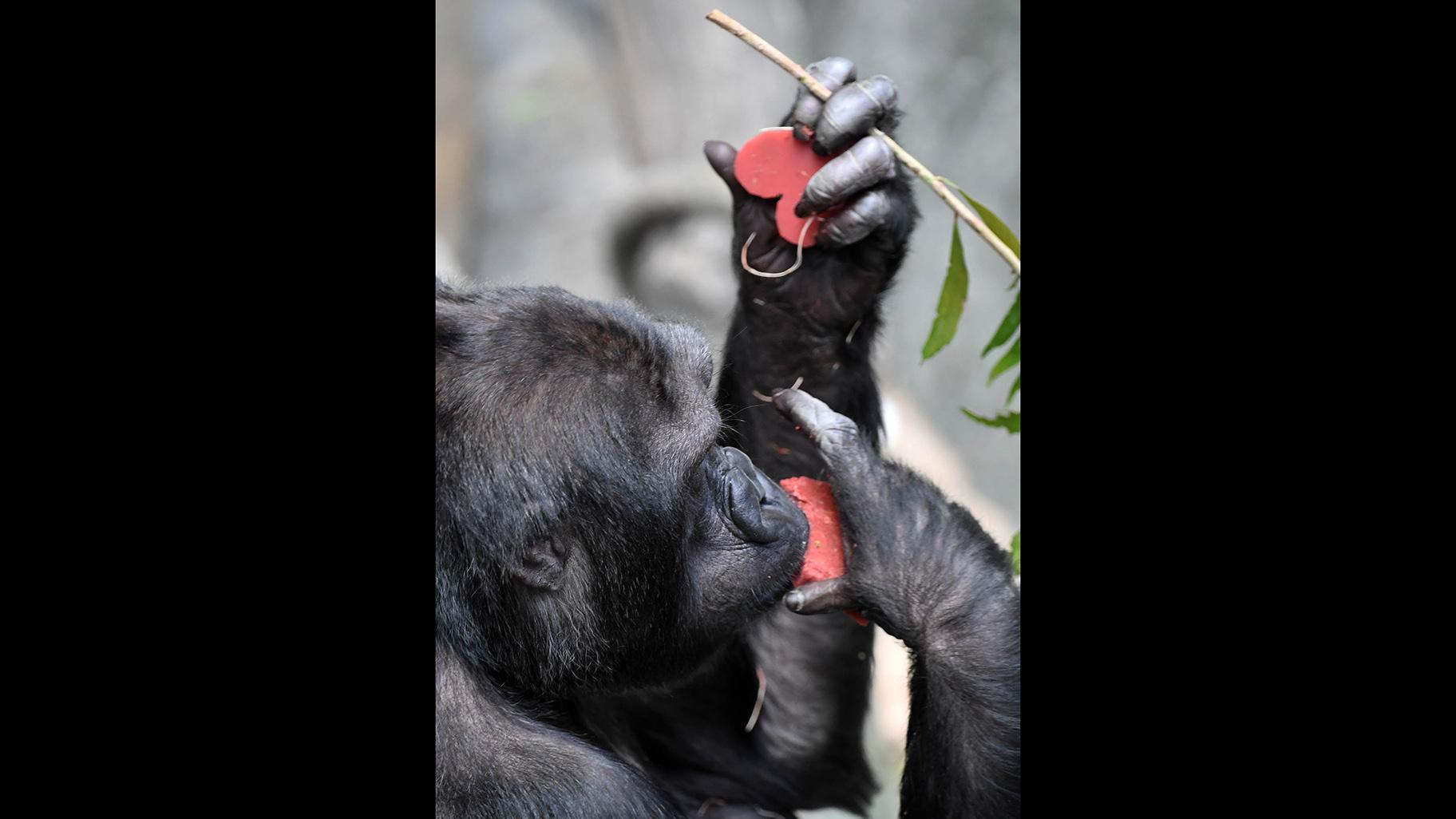 Binti Jua, a western lowland gorilla at Brookfield Zoo. (Jim Schulz / Chicago Zoological Society)