The eroding shorelines along Lake Michigan might not reappear anytime soon.
At a time when lake levels typically are low, Lake Michigan water levels broke a monthly record high for the first time in more than 30 years. The January 2020 level is about 3 inches higher than the previous record in 1987, according to the National Oceanic and Atmospheric Administration. Compared to levels in January 2019, Lake Michigan rose about 18 inches.
The lake is measured together with Lake Huron because they're connected by the Straits of Mackinac.
Some of the recording-setting levels can be attributed to the amount of precipitation the Great Lakes region got last year, said Rob Moore, a senior policy analyst with the Natural Resources Defense Council. 2019 saw the wettest 12 months on record for the U.S. side of the Great Lakes basin, according to NOAA.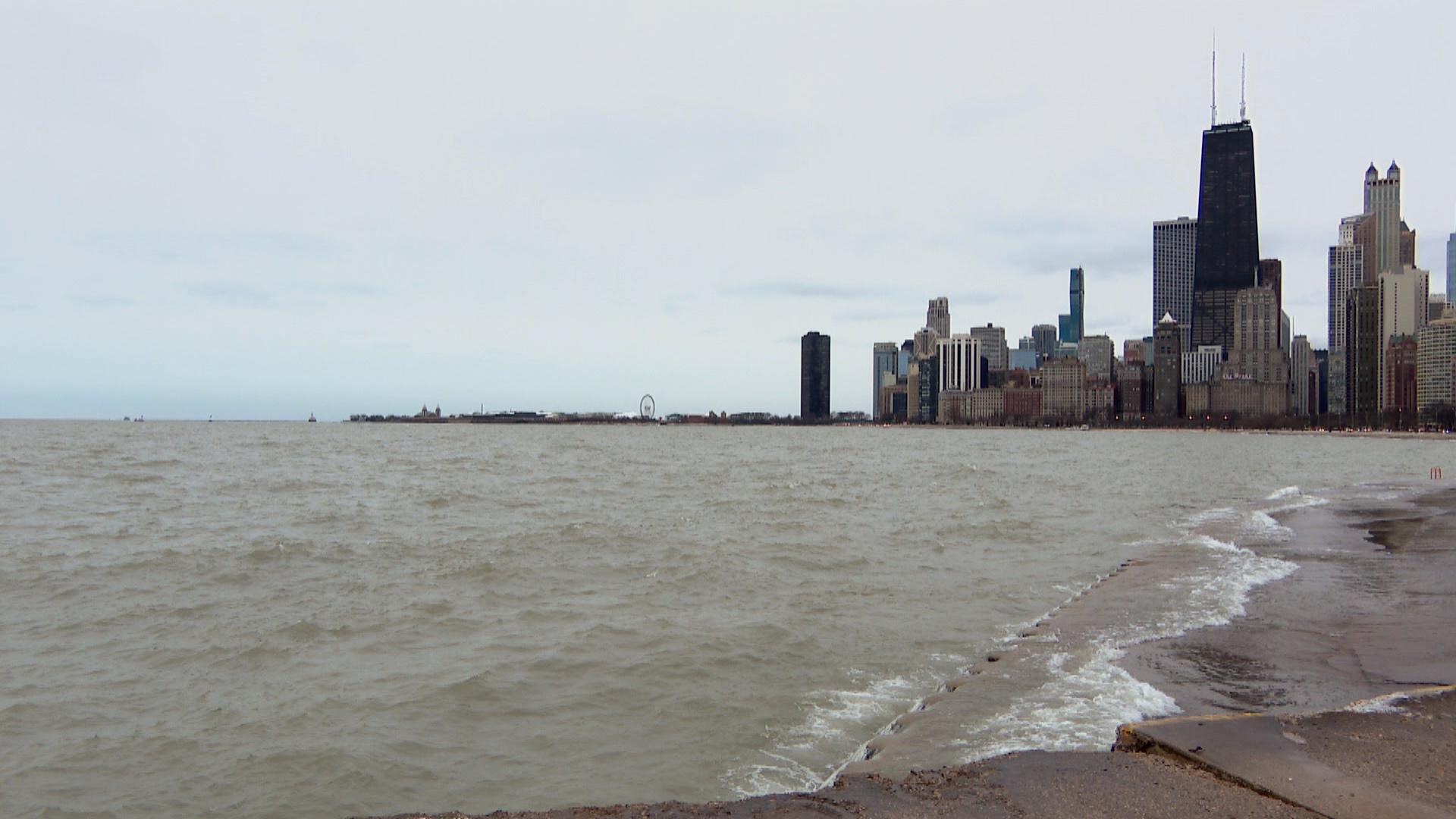 Lake Michigan and the Chicago skyline on Wednesday, Feb. 5, 2020. (WTTW News)
Another factor, says Moore, is climate change, which can cause more weather extremes, making record-setting weather the norm.
"A record, whether you're talking about a baseball game or record-high lake levels, should be rare," Moore said. "We don't want to set them on a recurring basis."
If the lake levels continue to rise, Moore said officials need to rethink infrastructure on the lake. Rising lake levels can affect everything from stormwater drains to drinking water infrastructure. He says he's unsure if these systems are equipped to handle such drastic differences in water levels.
Moore said affected infrastructure can't be treated with immediate fixes. Officials have to think beyond seawalls or dunes, instead being conscience of long-term conditions.
"(Whatever you build) isn't going to be there for a year … it'll be there for 80 years, if not longer," Moore said. "You need be thinking about the last 10 years for a structures lifetime."
---