Speaker of the House Nancy Pelosi was center stage in the House impeachment hearings. Now she is on stage, in a sense: a new play about Pelosi is receiving its world premiere in Chicago.
WTTW visited an early rehearsal of "The Adult in the Room," a one-person show that, depending on your politics, you might already have an opinion about.
TRANSCRIPT
Paris Schutz: The director works with an actor who has big shoes to fill.
Orlagh Cassidy, portrays Nancy Pelosi: I don't see it as a challenge, actually, I see it as, it's terribly exciting, and it's really fresh, and it's really wonderful to work on someone who's so inspiring in so many ways that, that are surprising.
She's an incredibly strong person and quite a unique figure in Congress – always has been – and it's a look at how she was formed and what brought her to this place and this time which is obviously very visible now, but, like, there's a lot of things that make up why she's in this position of power.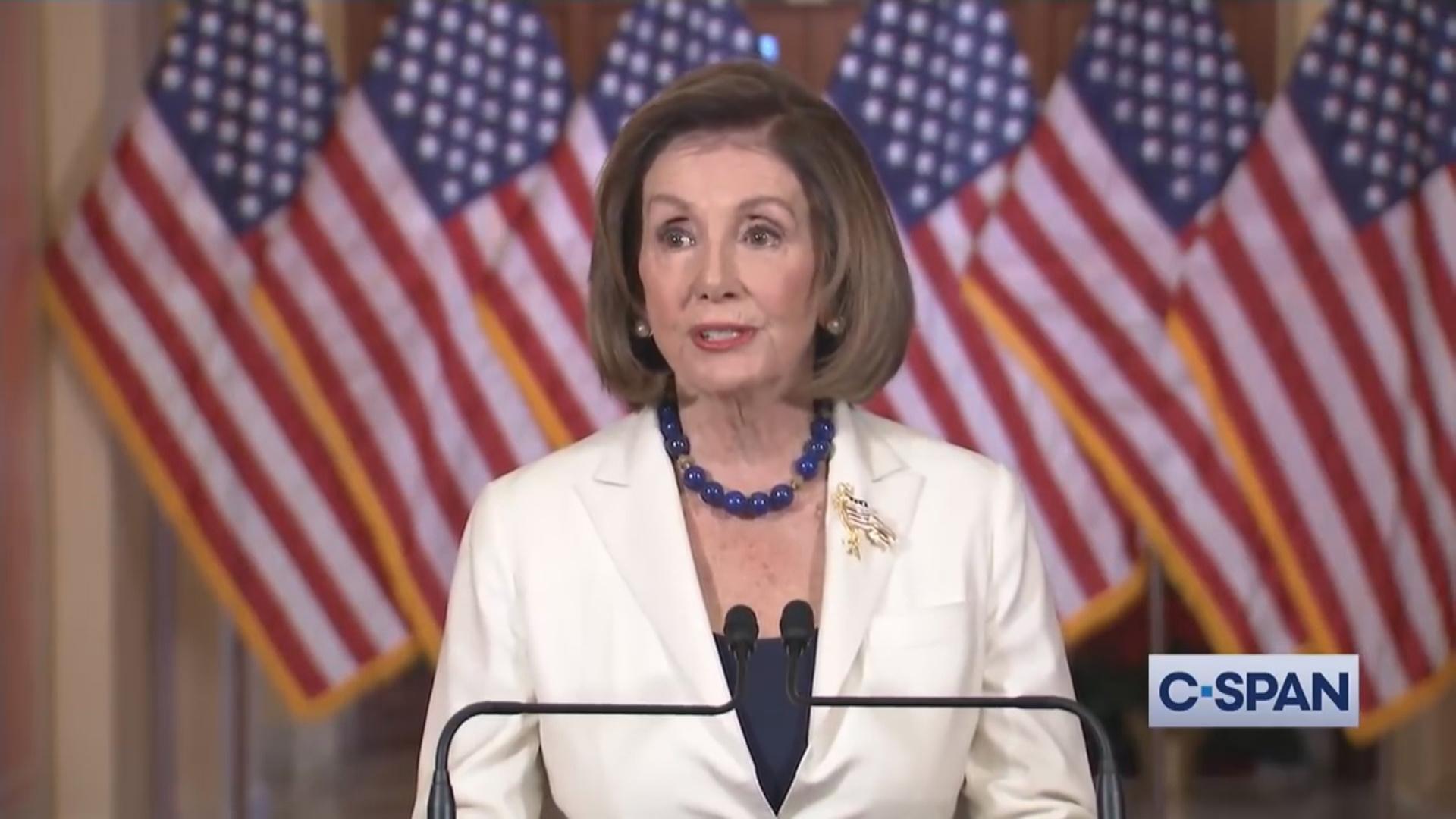 An image from video of Speaker of the House Nancy Pelosi. (WTTW NEWS via C-SPAN)
Schutz: The real Nancy Pelosi has been in Congress since 1987. As speaker of the House, she is the highest ranking elected woman in U.S. history.
The creators of the show are reluctant to say exactly how timely it will be with the ever-evolving situation in Washington.
But they say the script won't change with the daily news.
Heather Arnson, director: The playwright and I, Bill McMahon, worked very closely and collaboratively to craft the story so that the text itself will stand on its own, no matter what is happening in the surprisingly unfamiliar territory of politics today.
Cassidy: You discover some of her passions that don't have to do with politics but are fun because they're very human. She actually has a very wonderful sense of humor, which I discovered too as I did a lot of research and watched a lot of, I mean, it's kind of hard to have humor on C-SPAN, right? But I watched a lot of C-SPAN and she, she's very funny.
Schutz: The play is called "The Adult in the Room" – an indication of what these theater artists think of Pelosi.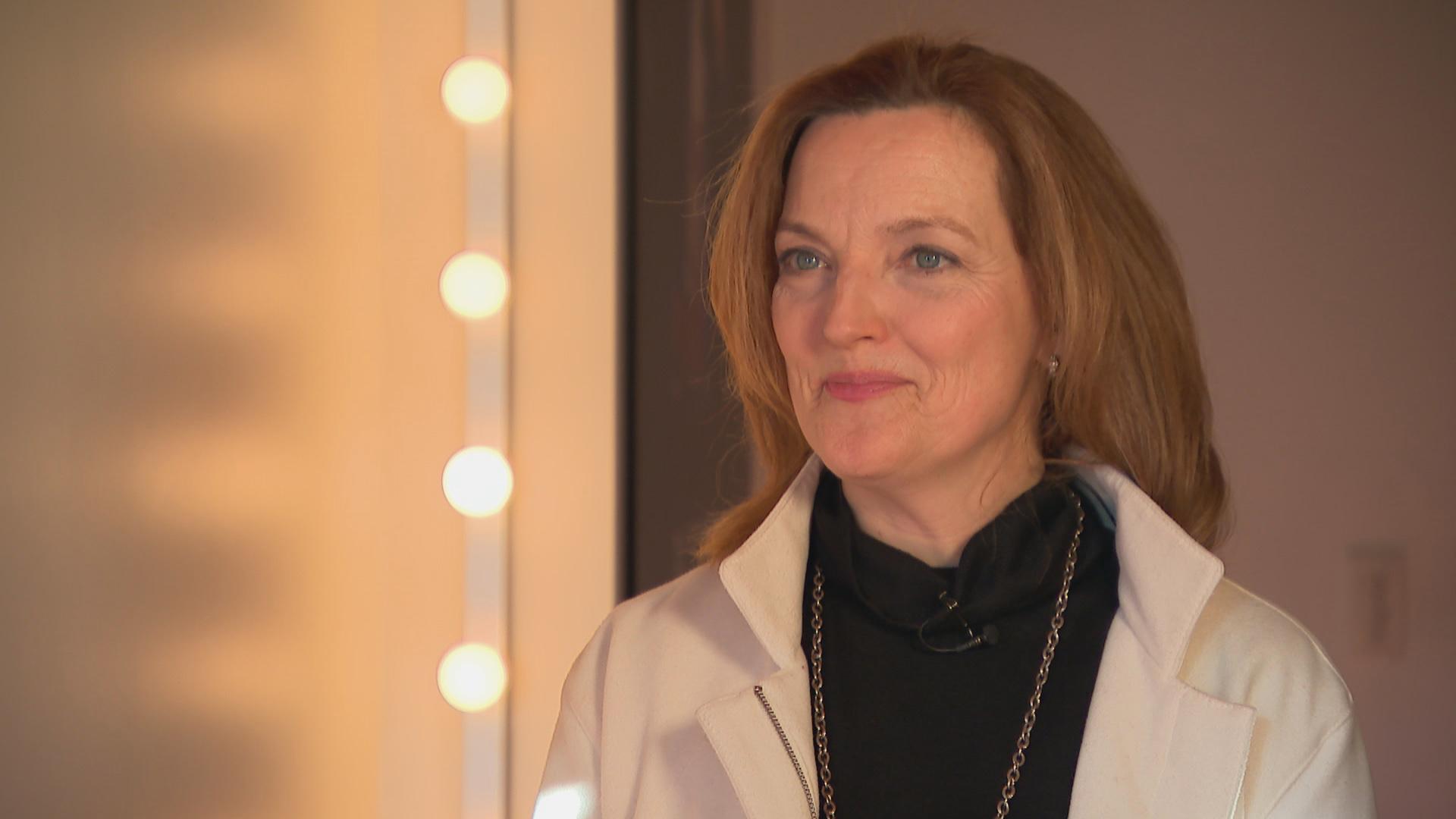 Orlagh Cassidy talks about her role in the new play "The Adult in the Room." (WTTW News)
Arnson: She's a good-hearted, strong-willed woman who will stand for what she believes is right and is duty-bound.
Schutz: Actor Orlagh Cassidy has Broadway experience. She won't be doing an impersonation of the speaker.
Cassidy: It's much more like of an essence of her and it's definitely her but it's a lot of me and it's where those two mix.
Schutz: Mostly this stage veteran is glad to finally work in Chicago.
Cassidy: I have never performed in Chicago and it's always been like a little dream of mine. It's really exciting to be here, because as an actor there are a couple of places in the world that are theater towns and this is one of them, so I'm, I feel very excited to be here.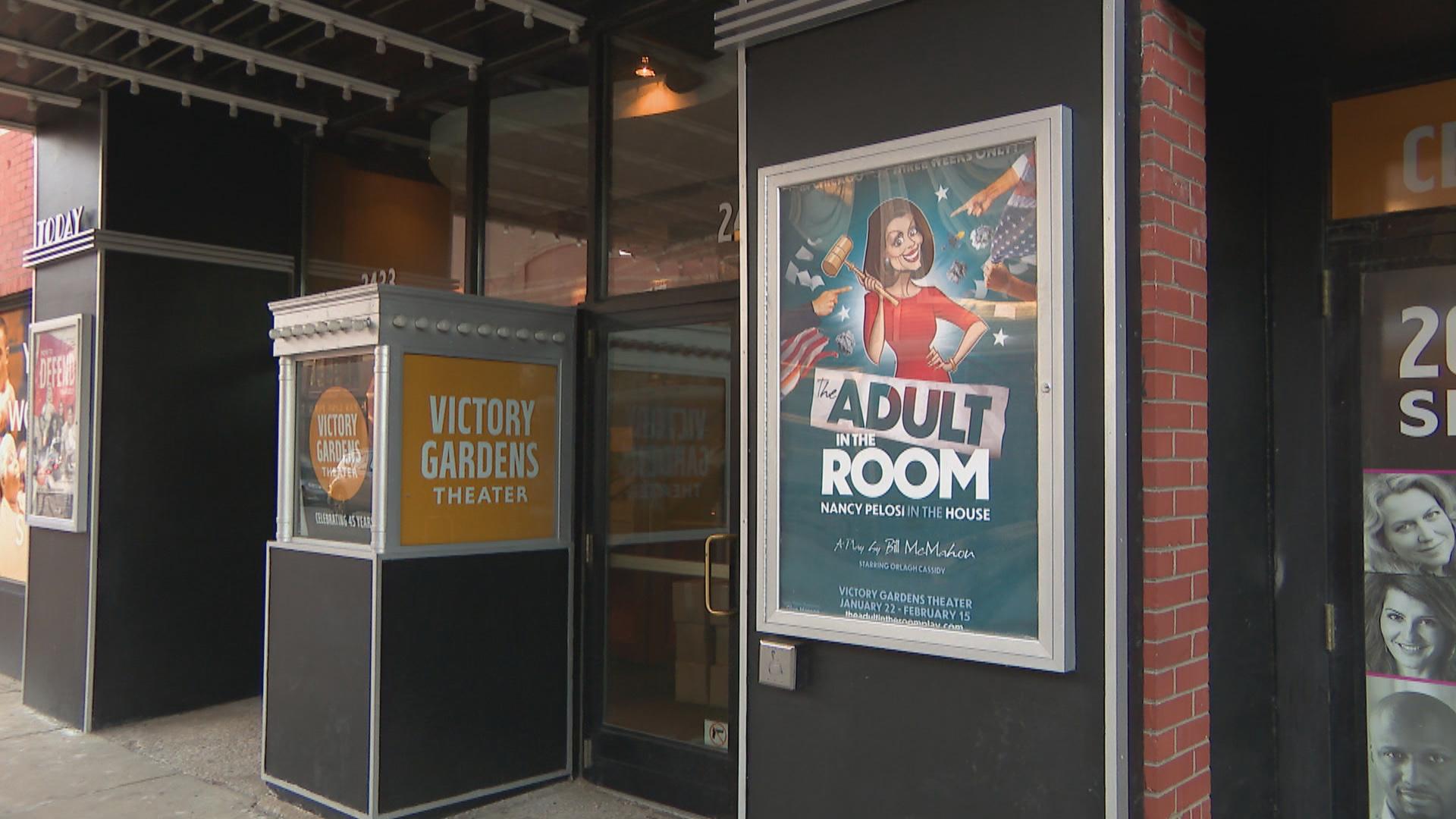 (WTTW News)
More on this story
"The Adult in the Room" is on stage at Victory Gardens Theater through Feb. 15, 2020.
Note: This story was first published on Jan. 23, 2020.
---