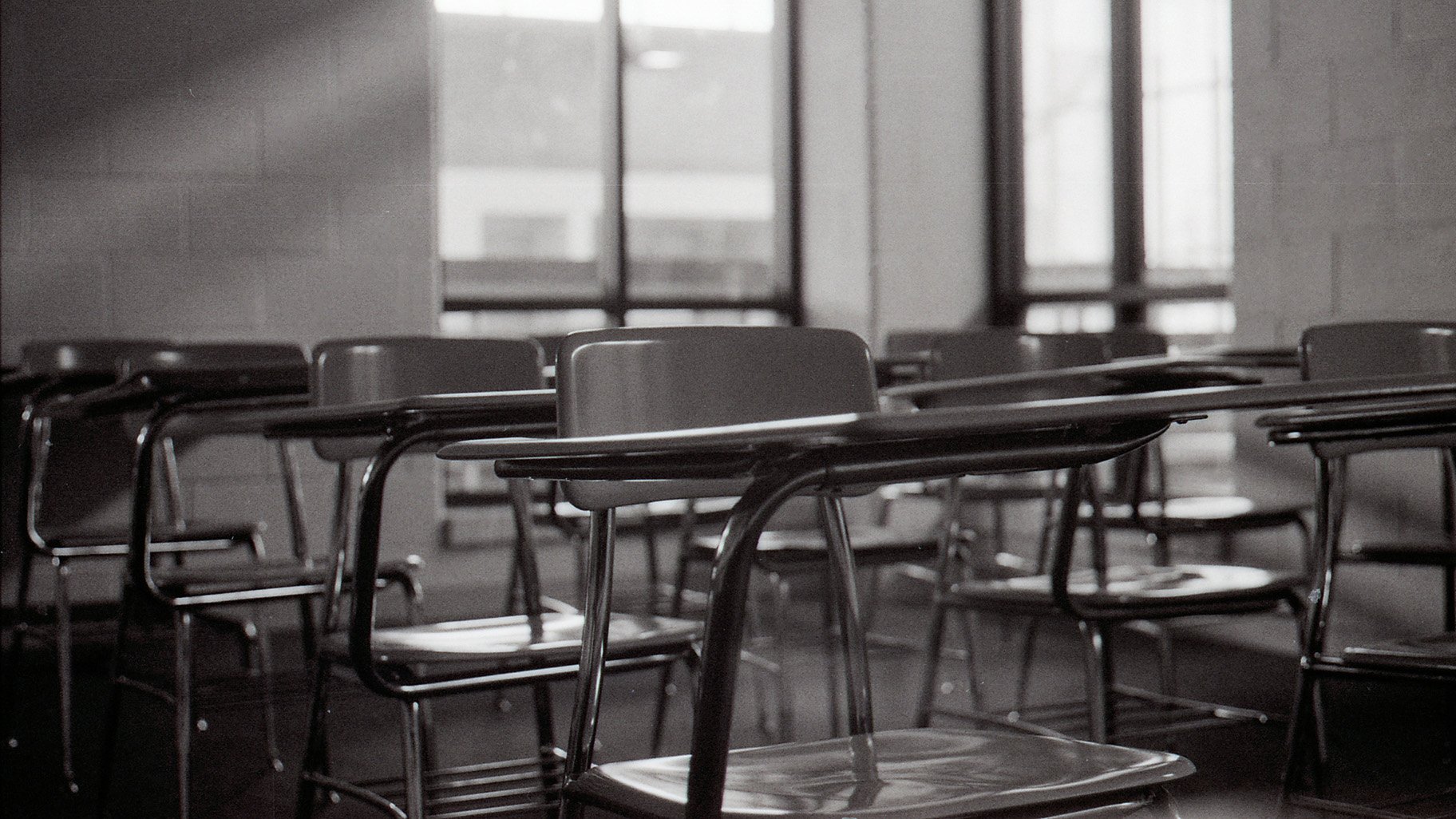 (Don Harder / Flickr)
Chicago Public Schools is proposing a new agreement with a South Side nonprofit to help actively monitor attendance at a handful of high schools through home visits and other services in an effort to ward off truancy and better engage with students who are missing class.
The Chicago Board of Education on Wednesday will consider a contract agreement with A Knock at Midnight (AKAM), a Greater Grand Crossing-based group that would track student truancy at nine CPS schools and provide outreach services to try and get students back into the classroom.
"AKAM will ensure schools have an in depth understanding of the reason(s) that students are not coming to school so that the schools can optimize how they re-engage the students," the contract entry on the board's agenda states.
The selected schools are: Excel Englewood, Excel Roseland, Julian High School, Kelly High School, Marshall High School, Ombudsman South, Ombudsman West, YCCS Progressive Leadership Academy and YCCS West Town. Those include six options schools and three traditional CPS high schools.
The agreement would pay A Knock at Midnight nearly $360,000 through a grant for a seven-month period this year, from Jan. 27 through Aug. 30. The group would work with some 900 students total, or about 100 from each one of the schools.
Under the agreement, A Knock at Midnight's responsibilities will include:
• Monitoring attendance every day of these students through the end of this school year.
• Conducting outreach services including home visits, mailings, phone contacts and community meetings. According to the contract, AKAM will make a minimum of five attempts to contact student and/or parent.
• Collaborating with the school district's Student Support Team coaches to make recommendations for improved attendance.
• Updating student contact info after each contact attempt and reporting the status of each student to CPS.
This attendance tracking program will run as part of the Chicago Student Success Initiative, a partnership between CPS and the University of Illinois at Chicago that seeks to better understand and address the needs of students who aren't on track to graduate high school.
A Knock at Midnight – which says its name came from a similarly titled Martin Luther King Jr. sermon – has previously worked with CPS, providing violence prevention education to a handful of schools based mainly in the Auburn Gresham and Englewood neighborhoods. And CPS on Tuesday said it has run background checks on those AKAM workers who will be interacting directly with students. 
The Board of Education's meeting is scheduled to begin at 10:30 a.m. Wednesday.
Contact Matt Masterson: @ByMattMasterson | [email protected] | (773) 509-5431
---