Dispensaries in Chicago are back online Tuesday, selling legal marijuana products like flowers and edibles to adult recreational customers amid supply shortages.
One popular way of consuming pot legally is via e-cigarettes or vape pens, but public health agencies warn against the use of these products when they're bought on the black market as they've been tied to an outbreak of deadly lung illnesses.
There have been more than 2,000 cases of lung disease tied to e-cigarette use across the U.S. since March, with 55 deaths nationwide, including five in Illinois, according to the Centers for Disease Control and Prevention and the Illinois Department of Public Health. Preliminarily, the CDC has tied the outbreak to a substance commonly added to vaping liquids containing THC. But as similar products are legally sold as part of Illinois' new recreational marijuana industry, how can customers be sure they're safe?
First, Illinois' legal marijuana products – including vaping liquids – are regulated and tested, while black market products are not. Health officials strongly suspect that the central culprit in the lung disease outbreak is the compound vitamin E acetate, which is sometimes used as a thickener in black market products – and potentially deadly if smoked. Illinois cannabis companies like Cresco Labs say no such chemicals have ever been used in its products.
"Those compounds are being used by black market vape manufacturers to stretch the amount of product they have to sell," said Matt Ingram, senior vice president of manufacturing and technical services at Cresco. "They'll add that and a number of other cutting agents to stretch their material. We don't add cutting agents to stretch our material."
Illinois' legally cultivated and sold marijuana is regulated and tested by a third-party lab per state specifications. Products used for vaping must test below USEPA food standards for things like microbiological contaminants, mycotoxins, pesticide active ingredients and heavy metals.
Any contaminated batch must be thrown out.
Cresco says most of its vaping solution is 100% from a cannabis extract. Some of their strains also include flavoring agents.
---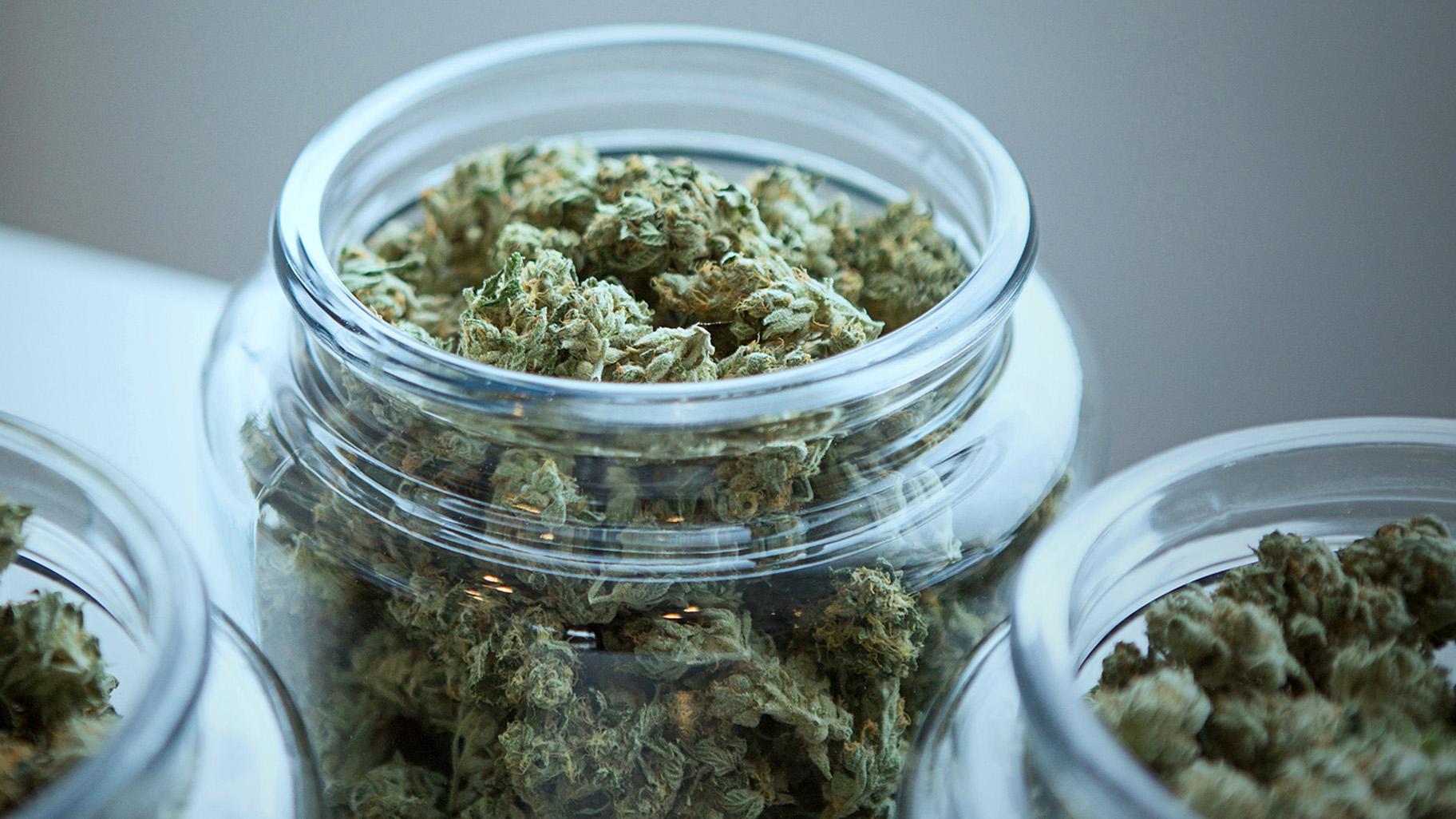 More: Your Guide to Marijuana in Illinois
---
Still, a lot is unknown about vaping in general, and while the links to black market vaping products and lung disease are strong, the studies are ongoing. Both the Illinois Department of Public Health and the CDC say they continue "to recommend that persons consider refraining from use of all e-cigarette, or vaping, products while the outbreak investigation continues."
That's enough of a warning for some smoking industry watchdogs to urge folks to stay away from all e-cigarettes, legal or not, out of an abundance of caution.
"It's a new technology, it's still being studied," said Joel Africk, head of the Respiratory Health Association. "If the CDC and IDPH were confident that this was only linked to that black market activity, they would not be issuing the health warnings that they are."
The state's so-called pot czar Toi Hutchinson did not respond to our request for comment, but has in the past opposed banning legal marijuana vaping products.
Ingram says he believes that kind of approach could prove more dangerous, pushing people to the black market and away from a product that is safe and regulated.
"We're using state-of-the-art equipment; we have batch records that contain all of the steps taken to manufacture the product. No black market vape supplier is going to have those," Ingram said. "You have no idea what you're using when you use a black market vape."
But cannabis companies do acknowledge that, as with any smoking product, there can be long-term risks with heavy usage.
Follow Paris Schutz on Twitter: @paschutz
---