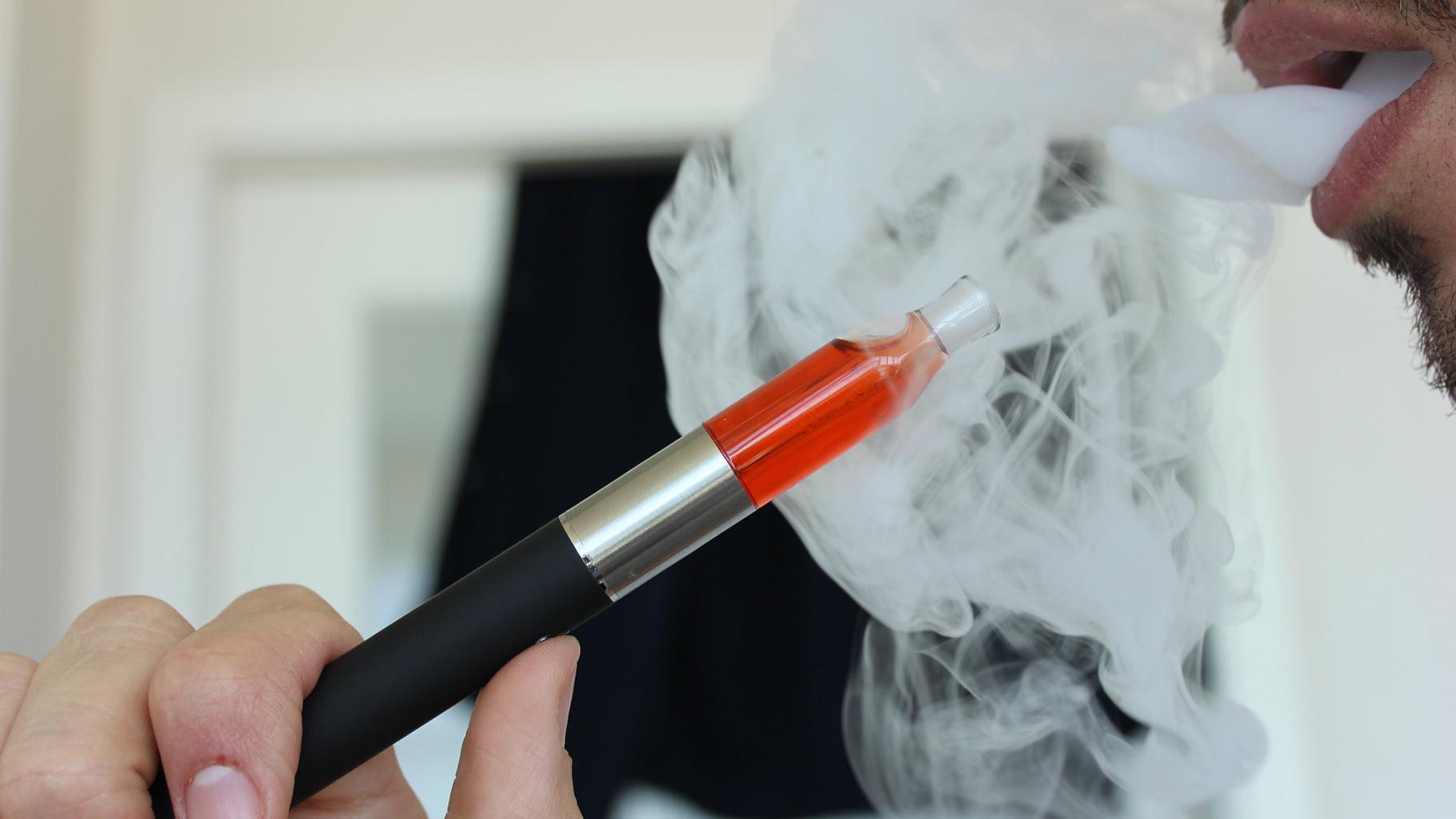 (Lindsay Fox / Pixabay)
Nearly 50 people have died in the U.S. this year after experiencing serious vaping-related illnesses. Among the confirmed deaths, which have been recorded in 25 states and the District of Columbia, five have occurred in Illinois – the most in any state, according to data released by health officials Thursday. California and Indiana had the second-highest number of deaths, with four each.
Since March, there have been 2,290 confirmed and probable lung injury cases associated with the use of e-cigarettes in the U.S., according to the Centers for Disease Control and Prevention. In Illinois, 187 cases have been reported in Chicago and 32 counties, according to the Illinois Department of Public Health, which says those affected range in age from 13-75, with a median age of 22. An additional 40 cases are under investigation in Illinois.
More than 80% of patients who got sick in Illinois reported using products containing tetrahydrocannabinol – THC, the chemical that gives marijuana its high – primarily obtaining them from friends or on the street, according to IDPH. State health officials say the highest risk for illness appears to be among those who use products containing THC that were obtained from informal sources, including products labeled as Dank Vapes.
"I cannot stress enough the severity of these illnesses and the need for people not to use e-cigarette or vaping products that contain THC while this investigation is ongoing, especially those obtained through illicit or unregulated sources," said IDPH Director Dr. Ngozi Ezike in a statement.
The CDC has found a common chemical compound – vitamin E acetate – among numerous clinical samples of patients, including those in Illinois. But health officials say there could still be other causes and are urging people to refrain from using vaping products.
All of those affected reported using e-cigarettes or vaping devices within 90 days of getting sick, and officials have not been able to attribute their symptoms to another cause. Reported symptoms have included coughing, shortness of breath, diarrhea, fatigue and vomiting, which worsen over a period of days or weeks before hospital admission.
Officials advise anyone who is experiencing any type of chest pain or difficulty breathing after vaping to seek immediate medical attention, even if symptoms arise weeks later. Health care providers looking after patients with unexpected serious respiratory illness should ask about a person's history of vaping.
Contact Kristen Thometz: @kristenthometz | (773) 509-5452 |  [email protected]
---
Related stories:
AMA Calls for Total Ban on All E-Cigarette, Vaping Products
Trump Backing Off Banning Vaping Flavors Popular with Teens
Want to Quit Vaping? Start Small, Says Chicago Psychologist
US Officials Identify 'Strong Culprit' in Vaping Illnesses
---