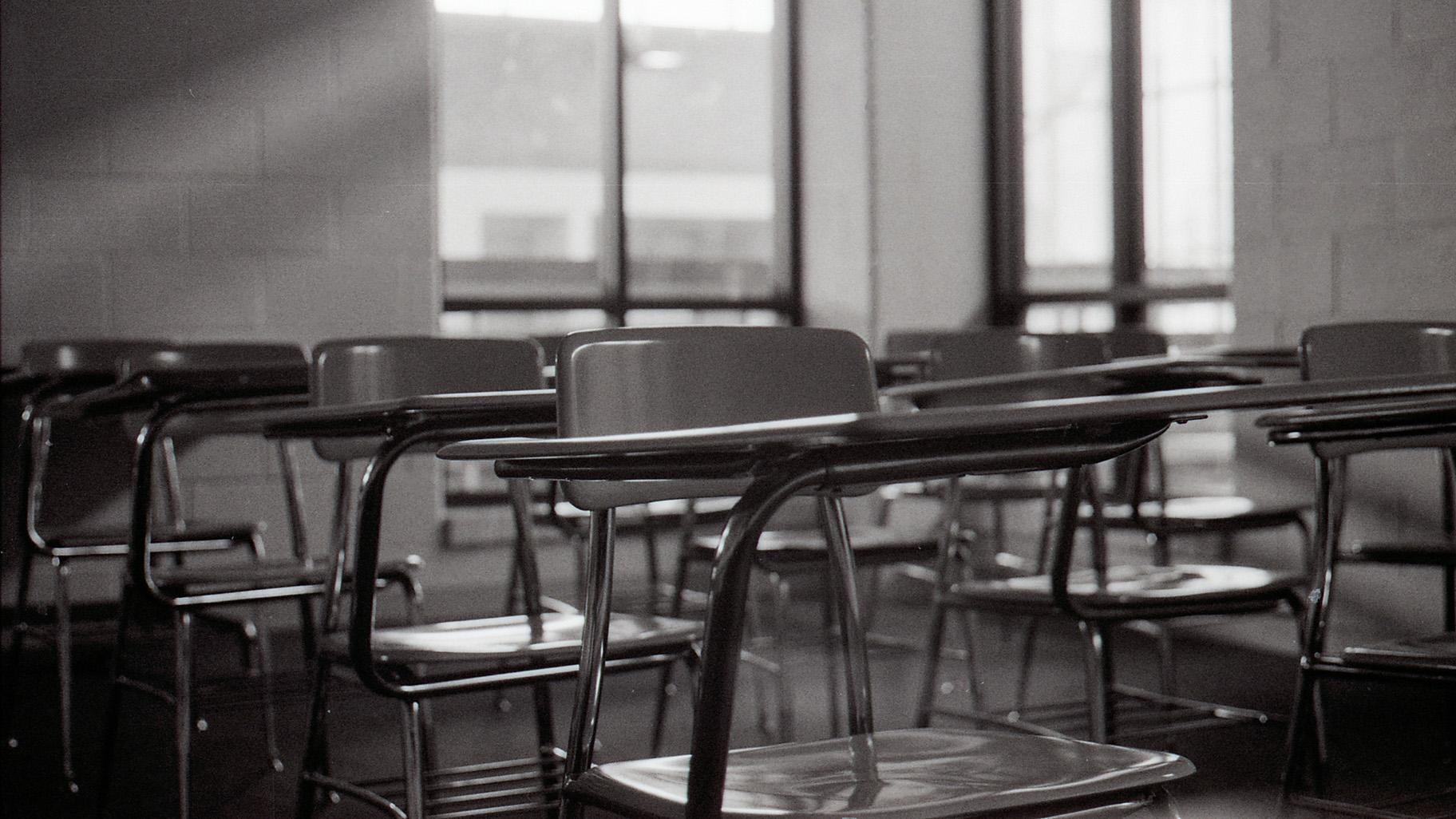 (Don Harder / Flickr)
In the past two decades, 245 school shootings in the U.S. have claimed 146 lives, according to data maintained by the Washington Post.
Overall, more than 236,000 students have been on school grounds during a shooting in the past 20 years, the Post reports. Yet little is known about the impact these events have had on the mental health of survivors, according to a new study.
Researchers from Stanford, Northwestern and Yale universities examined 44 school shootings across the country – 15 of which included at least one fatality – and found local exposure to a fatal event increased antidepressant use among people under age 20.
The shootings occurred between January 2008 and April 2013, according to the study.
"There are articles that suggest school shootings are the new norm – they're happening so frequently that we're getting desensitized to them – and that maybe for the people who survive, they just go back to normal life because this is just life in America. But what our study shows is that does not appear to be the case," said study co-author Maya Rossin-Slater, a faculty fellow at the Stanford Institute of Economic Policy Research, in a statement. "There are real consequences on an important marker of mental health."
To assess the impact of a school shooting on youth mental health, researchers examined the number of antidepressants prescribed to youth, which researchers say is an important marker of youth mental health, in the years prior to and following a shooting.
They found that in the two years following a fatal shooting, antidepressant prescriptions for youth rose by 21% within 5 miles of the affected school. That increase persisted three years following a fatal shooting, according to the study.
"There's a clear, strong timing of this mental health response to the shooting," said study co-author and Northwestern University assistant professor Hannes Schwandt. "The immediate impact on antidepressant use that we find, and its remarkable persistence over two, and even three years, certainly constitutes a stronger effect pattern than what we would have expected." 
The study also found that distance from a school shooting mattered. "Once you get 10 miles from a school (where a fatal shooting occurred), you don't see any effect on antidepressant prescriptions," said Molly Schnell, an assistant professor at Northwestern and study co-author.
Researchers also did not find a significant effect on antidepressant prescriptions for youth following nonfatal school shootings, which suggests there's something more traumatic about fatal shootings, according to Schnell.
Adult antidepressant use didn't appear to be significantly affected by local school shootings, according to the study. 
In the paper, researchers acknowledge youth antidepressant use is "unlikely to capture the full mental health consequences" of school shootings and say more research is needed. But they hope that their work can be used to inform policy discussions on school shootings.
Sam Trejo of Stanford University and Lindsey Uniat of Yale University were also co-authors on the paper.
Contact Kristen Thometz: @kristenthometz | (773) 509-5452 |  [email protected]
---