(Courtesy of CFA Events)
1. Flock
Marching bands, giant balloons, dancers and floats converge downtown for the 86th annual Chicago Thanksgiving Parade. Started in 1934 to boost spirits of residents suffering during the Great Depression, the parade now features 90 acts, including 18 different cultural groups. Grand marshals this year include Miguel Cervantes, who plays the namesake role in Chicago's production of "Hamilton," and Chris Sullivan, who plays Toby on NBC's "This is Us." Can't make it in person? Watch the parade from the comfort of your couch on WGN-TV.
Details: 8-11 a.m. Thursday along State Street from Ida B. Wells Drive to Randolph Street. Free / MAP
---
2. Light up
Last year, My Block My City My Hood spread holiday cheer along Martin Luther King Jr. Drive through its "Be A Part of The Light" campaign. This year, the organization hopes to adorn 250 houses and nearly 500 street poles along 8 miles of MLK Drive. Help spread holiday cheer at the MLK Kickoff Event and Tree Lighting Ceremony by hanging lights, listening to music and enjoying hot cocoa.
Details: 1-6 p.m. Sunday at Nat King Cole Park, 361 E. 85th St. Free / MAP
---
3. Deck
At the annual Wreathing of the Lions ceremony, a pair of Chicago icons get decked out for the season in festive wreaths. Enjoy a performance by the Chicago Gay Men's Chorus and hot chocolate.  
Details: 10-10:30 a.m. Friday at the Art Institute of Chicago, 111 S. Michigan Ave. Free / MAP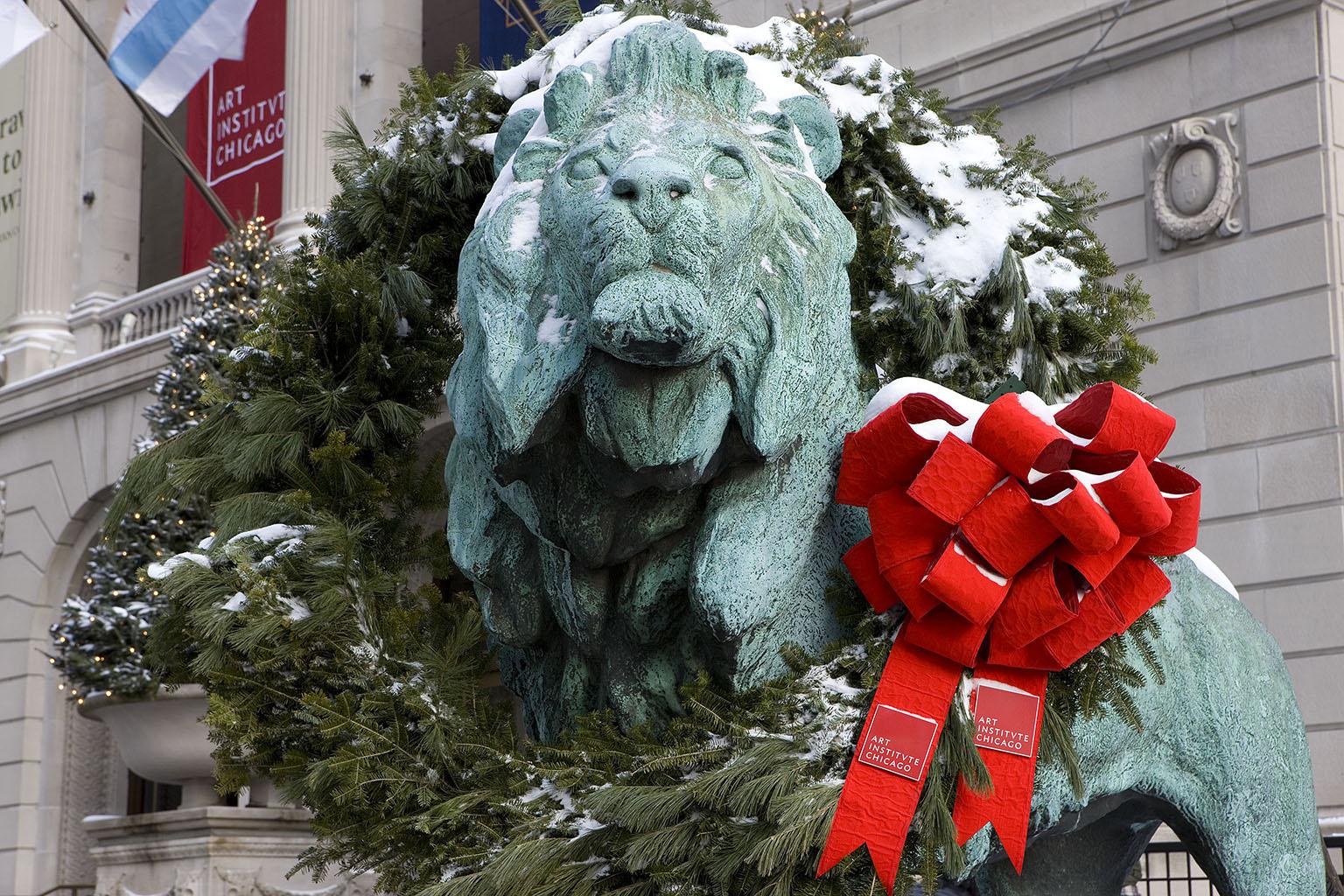 Edward Kemeys. Lion (One of a Pair, South Pedestal), 1893. Gift of Mrs. Henry Field. ® The Art Institute of Chicago.
4. Shop
The National Museum of Mexican Art's Mercado Navideno, or holiday market, features handmade keepsakes from Mexico, including ornaments, nativity scenes, T-shirts and jewelry.
Details: 10 a.m.-4 p.m. Friday-Sunday at the National Museum of Mexican Art, 1852 W. 18th St. Free / MAP
---
5. Jog
Begin the marathon day of eating with a 5K race at the Edison Park Turkey Trot. Kids can burn off some energy too at the Gobble Gallop. This year's race benefits the Illinois Spina Bifida Association and the Huntington's Disease Society of America Illinois Chapter.
Details: 8:30 a.m. Gobble Gallop; 9:30 a.m. 5K race begins Thursday at the Edison Park Field House, 6755 N. Northwest Highway. $30; $20 for kids / MAP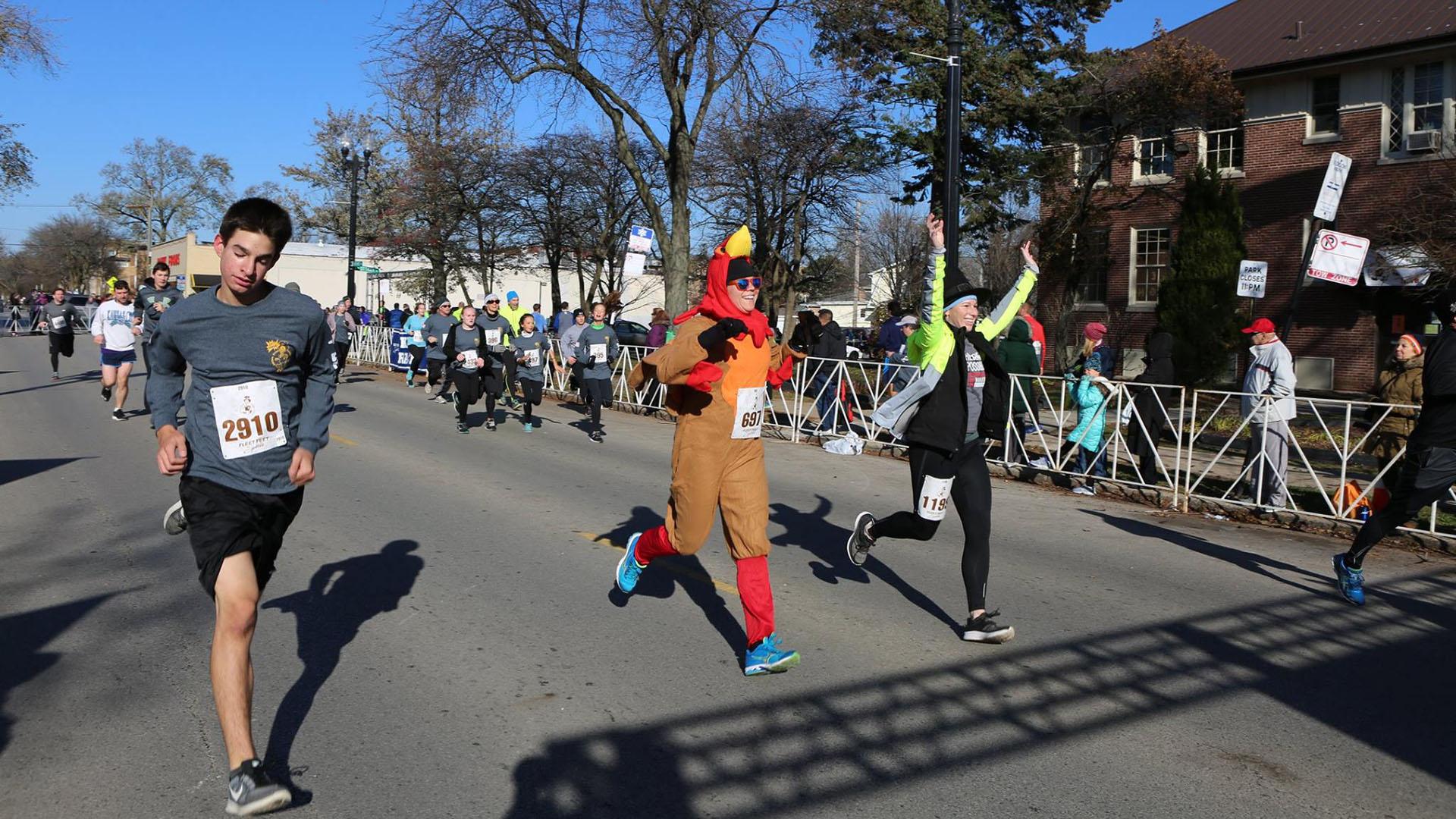 (Edison Park Turkey Trot / Facebook)
6. Collect
Glittery ornaments from the '60s, vintage holiday cards, Santa blow molds and holiday boxes are among the whimsical items you'll find at the Vintage Garage Holiday Market.
Details: 11 a.m.-6 p.m. Sunday at the Woman's Club of Evanston Clubhouse, 1702 Chicago Ave., Evanston. $7 / MAP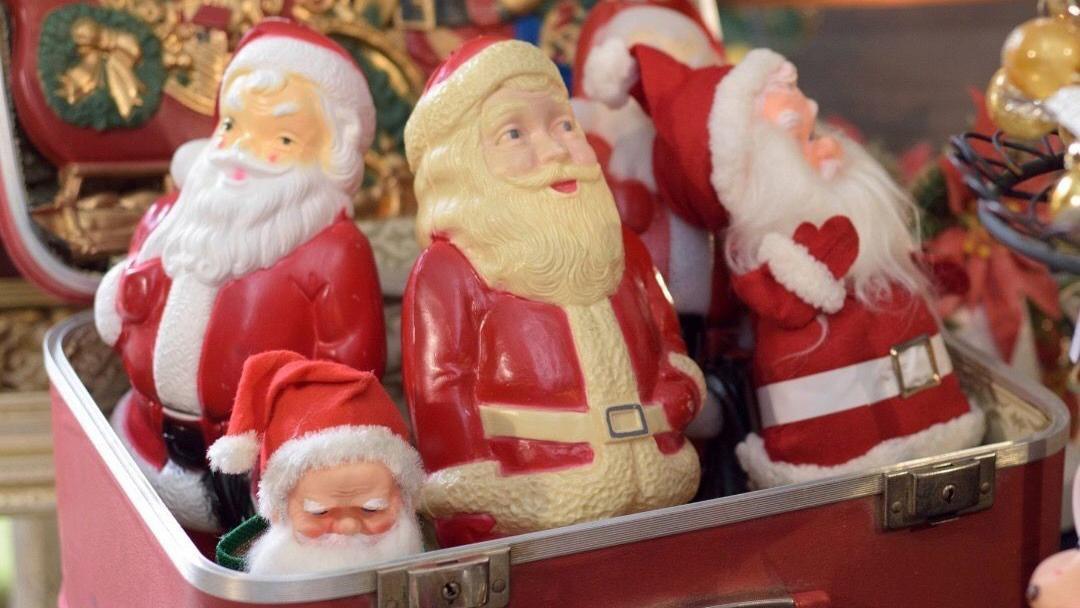 (Vintage Garage Chicago / Facebook)
7. Fly
Artist Hebru Brantley introduces the world to the home of his Afro-futuristic characters at Nevermore Park. "You can physically live in this space," Brantley told WTTW News. Highlights of the interactive exhibit include an oversized head of Lil Mama (one of Brantley's characters), a Tuskegee Airmen jacket and a clubhouse where you can try on a pair of googles worn by his characters. Get a closer look at the exhibit with WTTW News' Angel Idowu.
Details: Sessions available this week 12:30-8:30 p.m. Friday; 10:30 a.m.-9:30 p.m. Saturday; 10:30 a.m.-8:30 p.m. Sunday. Exhibit is open through Dec. 29, including Thursdays, at Nevermore Park, 949 W. 16th St. $28 / MAP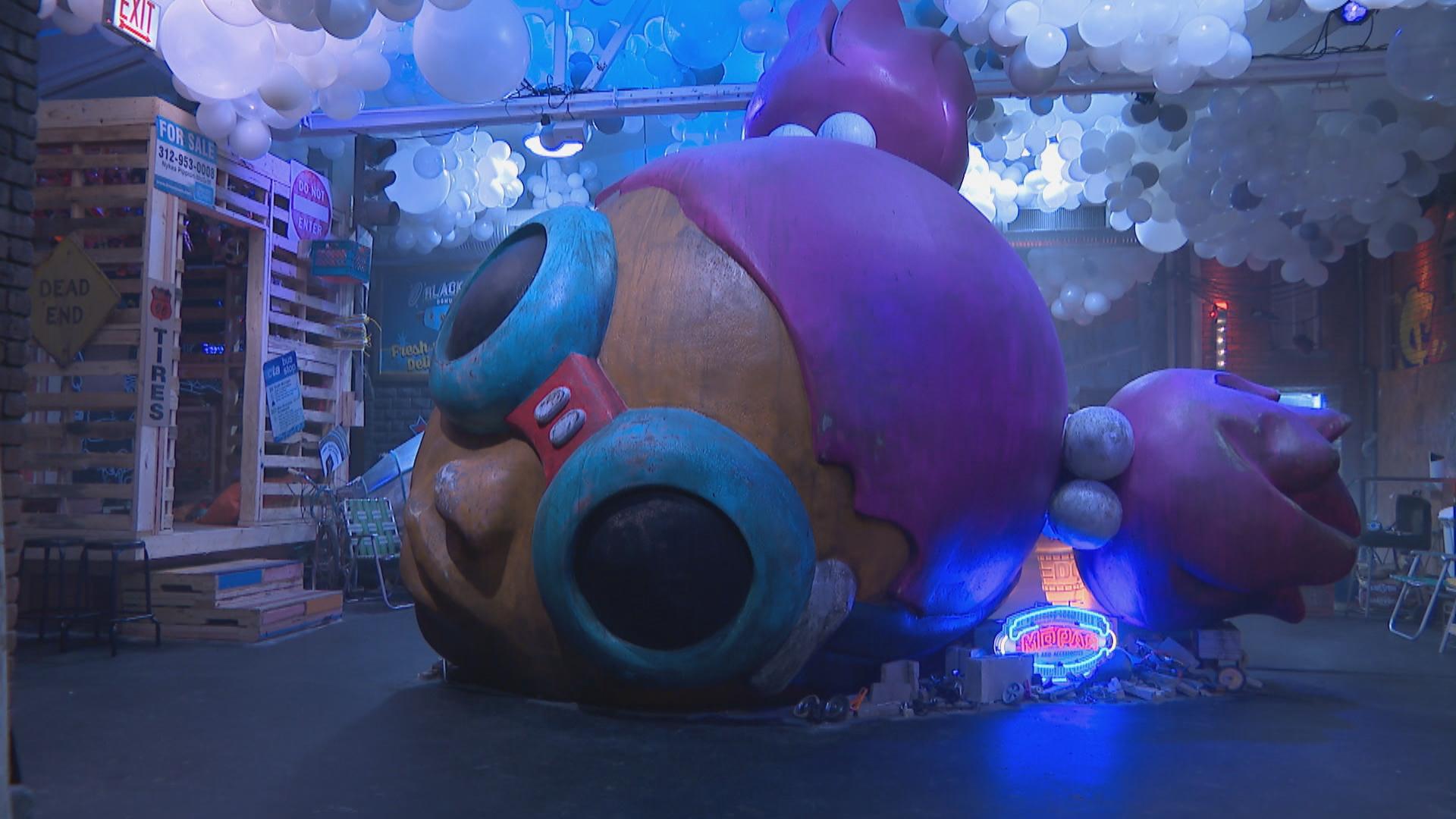 8. Capture
You don't need a professional camera for nature photography. Through a Photo Scavenger Hunt, you learn how to use your smart phone to capture the beauties of nature.
Details: 1:30 p.m. Sunday at the River Nature Trail Center, 3120 Milwaukee Ave., Northbrook. Free / MAP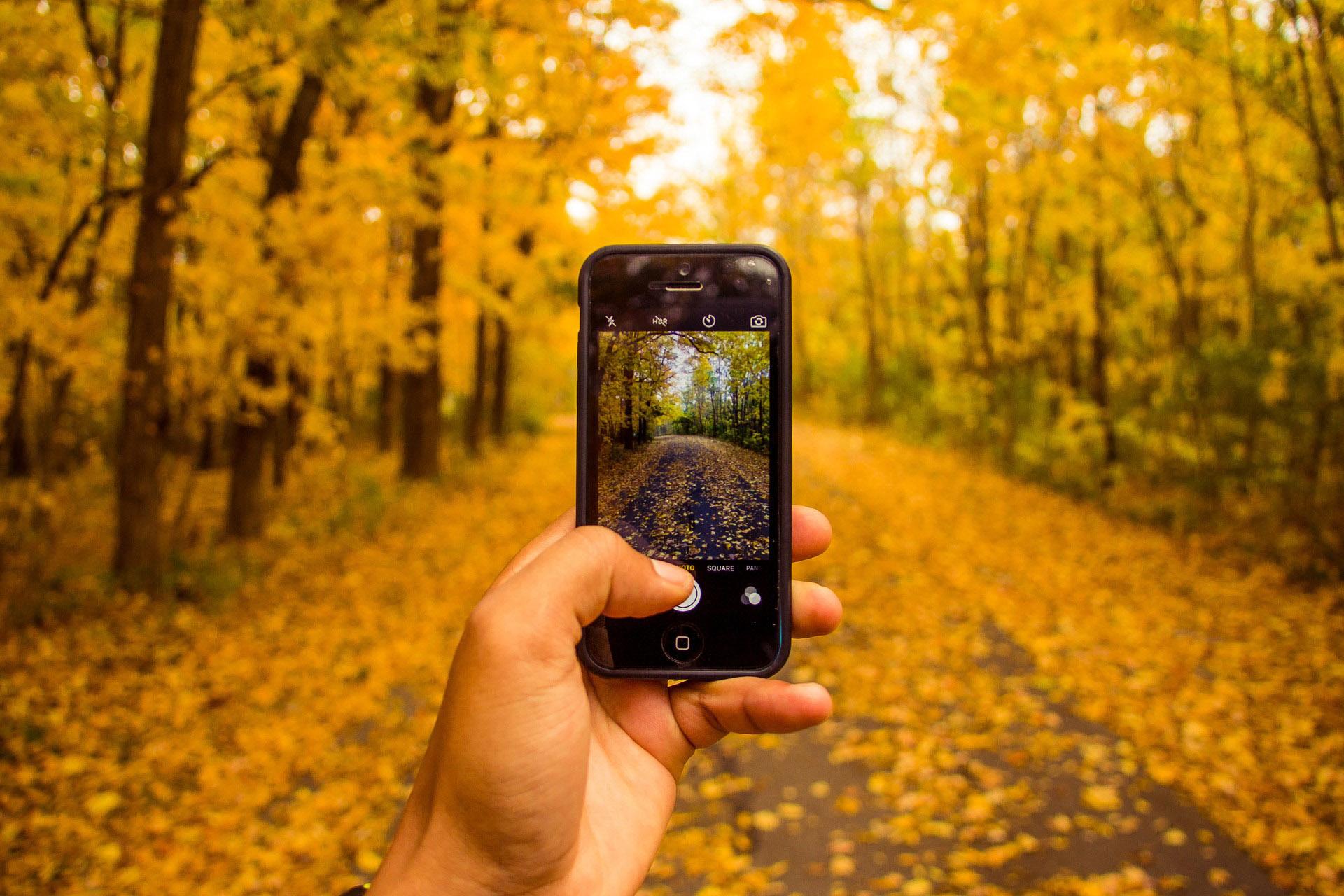 (Free-Photos / Pixabay)
9. Be nerdy
Chicago Pop Culture Con celebrates comics, toys, gaming, sci-fi, steampunk, anime and pretty much anything fan-related. Highlights include workshops, panels, costume contests (3:30-5 p.m. Saturday) and film screenings.
Details: 10 a.m.-7 p.m. Saturday; 10 a.m.-4 p.m. Sunday at the Pheasant Run Mega Center & Ballroom, 4051 E. Main St., St. Charles. $12 (tickets good for both days) / MAP
---
10. Ride
Hop aboard the Happy Holiday Railway for a 40-minute train ride with Santa. Enjoy caroling, treats and a holiday lights display. All kids receive a gift.
Details: Trips available hourly 11:30 a.m.-7p.m. Friday-Sunday through Dec. 23 (limited rides on Dec. 20 and Dec. 23) at the Illinois Railway Museum, 7000 Olson Road, Union. $20 / MAP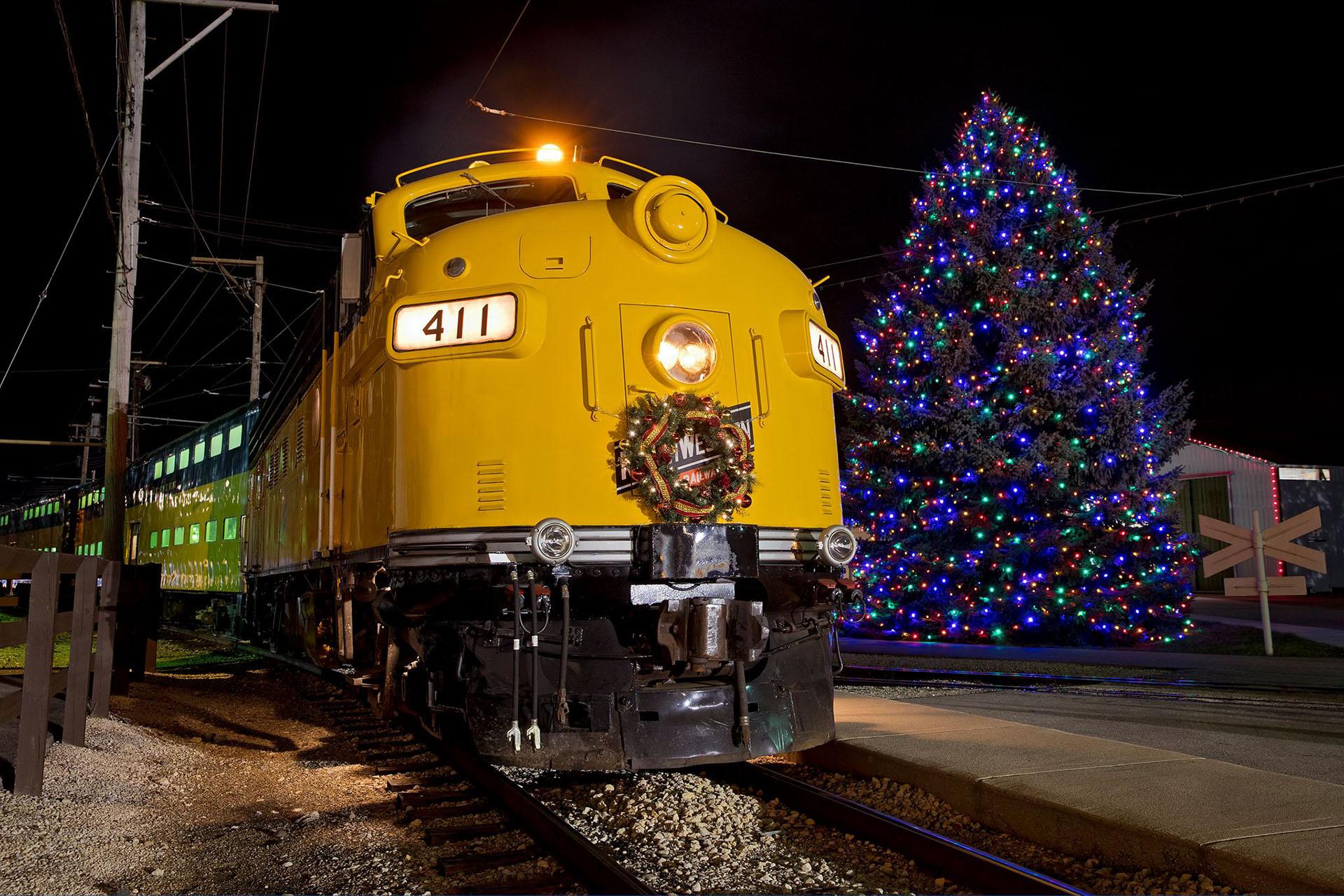 (Illinois Railway Museum / Facebook)
Events listed are subject to change. We recommend double-checking times and locations before you head out the door. Want to share your upcoming events with us for consideration in a future roundup? Send us an email.
---