Eight of the city's most prominent dance companies are coming together for a one-night-only concert this week.
"Lineage: The Black Dance Legacy Project" has a single mission: to celebrate the legacy of black dance in Chicago.
The project will not only document the history of dance for future generations, but pay homage to black dance companies that have been around the city for generations.
Joel Hall Dancers and Center is one of those companies.
"We worked closely with Joel (Hall) back in the day, so it's wonderful to see him honored now in this way and can give our last little bit to help the family," said Joel Hall Dancers and Center alum Tracey Hodgkin-Valcy, who is performing a duet in the show.
Other longtime companies like Ayodele Drum and Dance, Muntu Dance Theatre and Najwa Dance Corps will share stories reflective of the African diaspora.
"Muntu's been around, Najwa's been around, these companies have been around for a long time, but they never got say the support that we're seeing now, like financially," Hodgkin-Valcy said.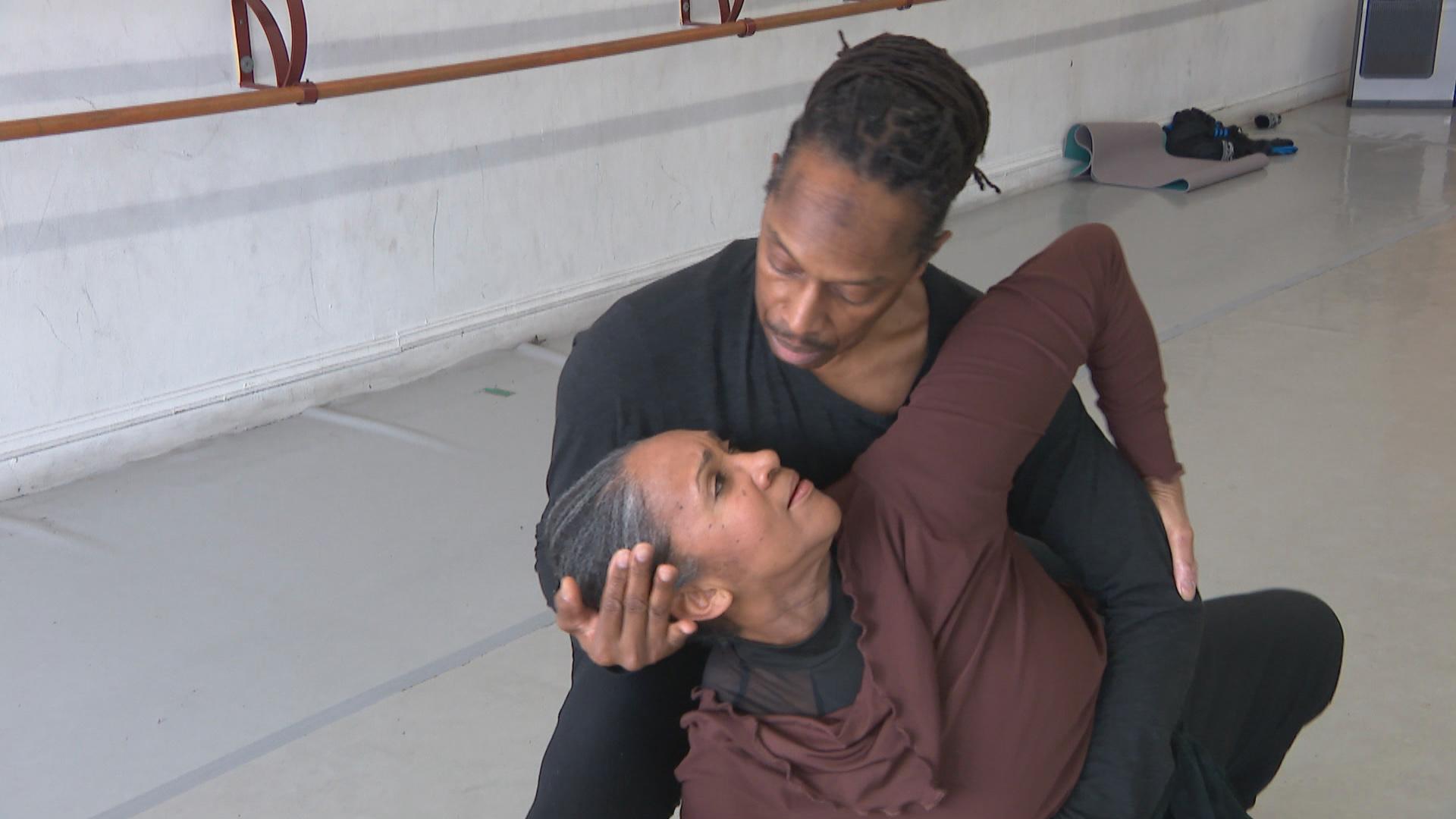 Dancers Tracey Hodgkin-Valcy and Merrick Mitchell rehearse a duet for "Lineage: The Black Dance Legacy Project." (WTTW News)
Jazz, ballet and modern will also be featured as Deeply Rooted Dance Theater and the Chicago Multicultural Dance Center (CMDC) take the stage in "Lineage." Homer Bryant of the CMDC is also behind the nationally known dance concept Hiplet, a fusion of ballet and hip-hop. But even with the national recognition and campaigns, Bryant says the company is in need of more than just recognition. It needs the same funding he claims other prominent institutions are receiving. 
That's why over the course of two years, the eight companies participating in "Lineage" will receive financial support through a grant of nearly $400,000. They'll also get increased visibility, which is particularly helpful to newer companies like Forward Momentum, which serves 45 different Chicago Public Schools as it works to reinforce one of the biggest lessons of dance: the importance of discipline. For founder and executive director Pierre Lockett, skills acquired in the studio don't just stay at the bar. They're life lessons.
The Black Dance Legacy Project highlights the variety of styles among the companies – but their work must continue.
"It speaks to the breath and the depth of that work and how diverse and different it can be even inside of a collective identity," says Vershawn Sanders-Ward, founder and artistic director of Red Clay Dance. "I think, for me, having trained with Joel Hall and having taken classes with Muntu and Ayodele, it is a community. So we have to find ways to uplift each other as we all rise."
---
More on this story
"Lineage: The Black Dance Legacy Project" takes place Thursday at the Reva and David Logan Center for the Arts. While the show is sold out, the companies will be putting on shows throughout the holiday season.
Follow Angel Idowu on Twitter: @angelidowu3
Angel Idowu is the JCS Fund of the DuPage Foundation Arts Correspondent.
---
Related stories:
Inside Nevermore Park, Hebru Brantley's New Immersive Experience
Gumball Machine Pays Tribute to Art-O-Mat With a Poetic Twist
'American Medina' Shares Personal Stories of Muslim Chicagoans
---