The National Weather Service has issued another Chicago lakeshore flood advisory from 7 p.m. Wednesday through 4 p.m. Thursday. Winds are expected reach speeds of up to 35 to 40 mph, which means waves on Lake Michigan could peak at 9 feet. With lake levels at a 30-year high, flooding on Lake Shore Drive is a real threat yet again. 
The city has installed concrete Jersey barriers with the goal of keeping powerful waves from further damaging Lake Shore Drive or shutting it down.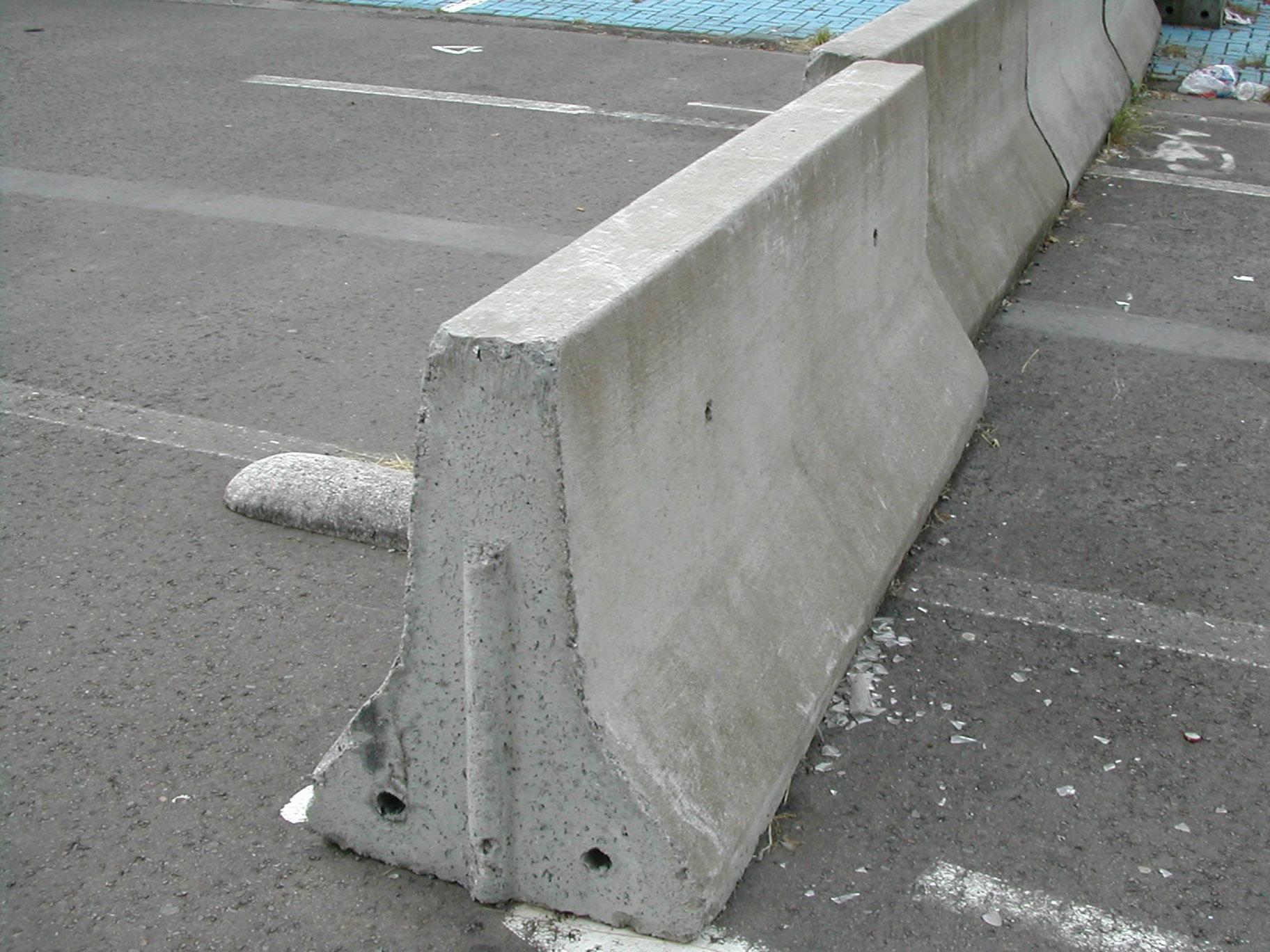 (CorreiaPM / Wikimedia Commons)
One alderman has called that a temporary and insufficient fix.
"We're going to put Jersey walls up to try and hold Lake Michigan back? It's not going to work," said Ald. Brian Hopkins (2nd Ward) at a City Club of Chicago speech in September. "The types of erosion we're seeing due to climate change, fluctuating lakes levels – we can't get our way out of this with Jersey walls. We're going to have to rebuild Lake Shore Drive.
"We really have no choice," he said. "We have to do something. Lake Shore Drive is crumbling. It needs to be replaced. The road bed is beyond its useful service life."
Hopkins sees the situation as an opportunity to reimagine the area around Oak Street Beach as a new 70-acre park created with landfill. The dangerous S-curve would be straightened out. And the deadly intersection at Chicago Avenue and Lake Shore Drive would be reworked.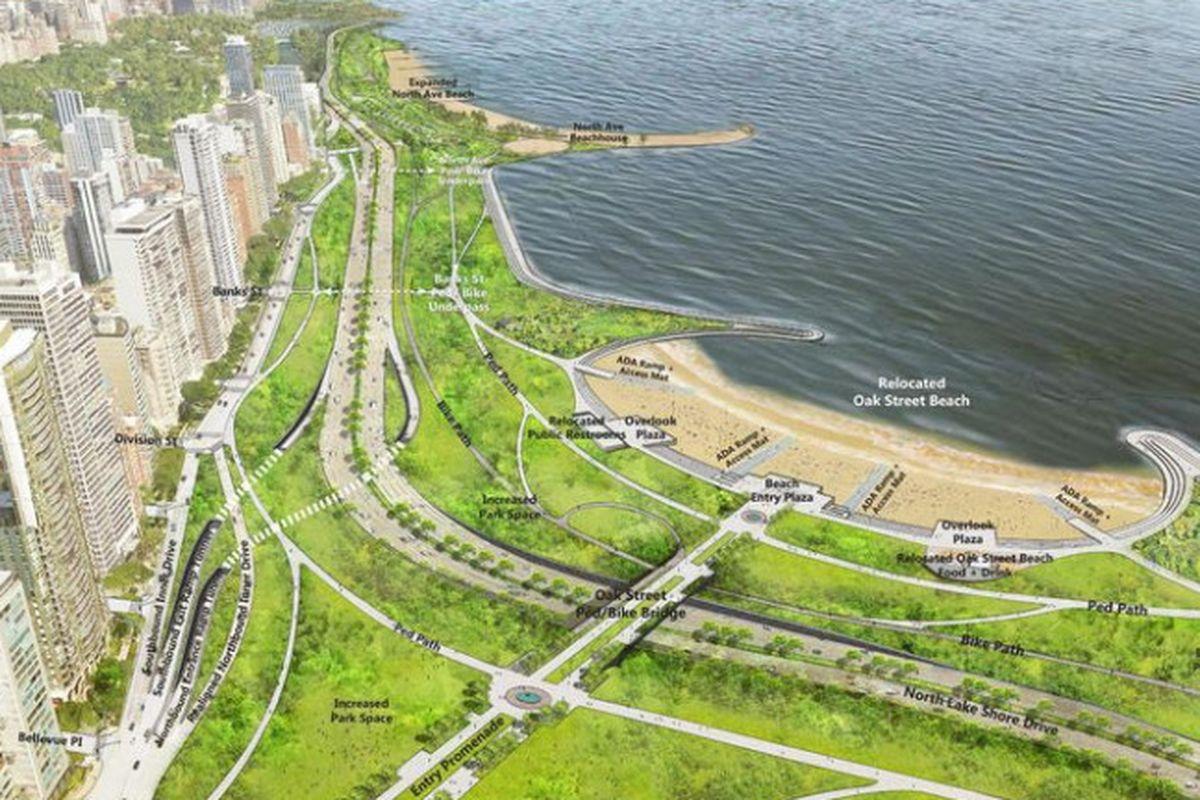 "I think it would be a tragic waste of opportunity if we don't also expand the park there and rebuild this intersection, which is every bit as problematic as Ashland and Elston is. If you were a traffic engineer, you would be fired for proposing this today. It's just that bad," he told the crowd. 
On the north end of Lake Shore Drive, Ald. Harry Osterman (48th Ward) has held community meetings with the Chicago Department of Transportation and the Illinois Department of Transportation on the Northern Terminus Traffic Study (NTTS). That study is looking at traffic and transportation issues in the area of Edgewater. 
At an Oct. 21 meeting, the alderman also addressed community fears about flooding that hit the area in 1987. Officials told the crowd that the city and various other agencies are now better prepared to respond.
But shoring up and reimagining Lake Shore Drive won't come cheaply. Osterman and Hopkins hope the city can secure a chunk of the $45 billion capital bill in Springfield to help pay for repairs and infrastructure improvements.
"The work we are talking about is with a 'b' and not an 'm' when it comes to money," Osterman said.
Hopkins and Osterman join "Chicago Tonight" in conversation.
---
Related stories:
High Water Levels in Lake Michigan Could Remain Though Early 2020
Record-High Lake Swallowing Up Chicago Shoreline
Transportation Planners Consider Bus-Only Lane on Lake Shore Drive
---