Chicago Mayor Lori Lightfoot and Chicago Teachers Union President Jesse Sharkey appear on "Chicago Tonight," separately, on Thursday, Oct. 9, 2019.
After another day of bargaining, negotiators for Chicago Public Schools and the Chicago Teachers Union appear no closer to averting a planned Oct. 17 teachers strike.
"There is a complete disconnection between the equity and justice she promised to Chicago and the negotiating team that she sends in here," CTU Vice President Stacy Davis Gates said of Mayor Lori Lightfoot during a fiery press conference Friday evening.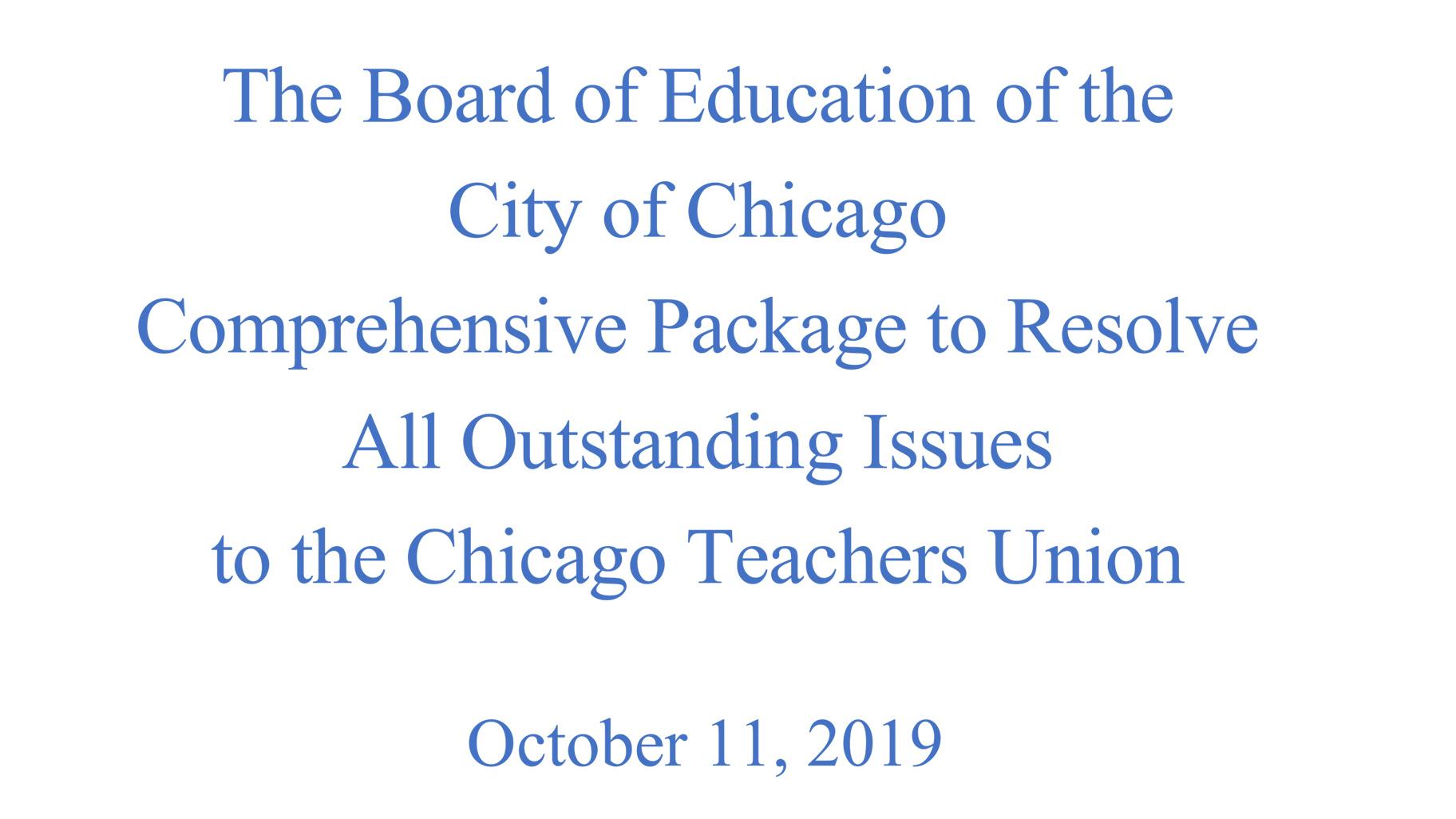 Document: Read the full proposal.
The city says it presented teachers Friday with a 72-page proposal, to which the union responded with just three pages. Those pages, obtained by WTTW News, show the union largely rejecting proposals from the city's Sept. 27 proposal, and saying it "stands on it 1/15/19 proposal." (See those pages here, here and here.)
The city has repeatedly claimed CTU has provided few proposals or counteroffers, but the union says it has presented the city with multiple proposals. 
Union members say the city made its "best and final offer" Friday, but feel it moves no closer to meeting CTU's demands.
"This offer today brings us barely back to the disinvestment in our schools. Today, they offered us a paltry $400,000 a year for the entire district to staff nurses and case managers. Despite early progress, they completely removed language around adding special education case managers," said union member Katie Osgood.
A joint statement from CPS CEO Janice Jackson and Lightfoot says the city offered to maintain current teacher prep time, withdrawing its initial proposal to reduce prep time. Additionally, the city says it offered 80 changes to the contract on issues requested by the union.
"We have bent over backwards to meet CTU's concerns," the statement reads.
The city also says it did offer $400,000 per year toward developing a pipeline of additional nurses, counselors and case managers – a sticking point about which the union has been adamant. Lightfoot has often said she has included those staffing increases in the district budget. Jackson has also warned that the talent pool for such a substantial increase doesn't exist.
"Unfortunately, CTU simply rejected our proposals without a counterproposal, and instead is continuing to stand on their $2.5 billion starting proposal from January on nearly all issues," the statement reads.
"They handed it to us as their last best final offer, late in the afternoon, walked us through it and split," a CTU source said, leaving the union's negotiating team no time to provide a counteroffer.
Interestingly, sources on both sides have said the other side "seems to want a strike" to happen.
More bargaining sessions are planned for Saturday and Monday.
Follow Brandis Friedman on Twitter @BrandisFriedman
---
Related stories:
Teachers Union Leaders Defend Equity Demands in Contract Negotiations
Mayor, CPS CEO: Solutions to 'Quality-of-Life Issues' Aren't in a Teachers Contract
Chicago Teachers Union Sets Oct. 17 Date for Strike If No Deal Reached
Teachers, Support Staff, Park District: A City on Triple Strike?
---