Chicago Grammy Award-winning artist Isaiah Sharkey just picked up the second leg of John Mayer's latest tour as one of his guitarists.
Sharkey, 30, has been touring as a guitar player for half of his life. His first tour was with gospel artist Smokie Norful when he was just 16 years old.
"It was a great experience," Sharkey said. "I was so young and had school, so I could only travel on the weekends. But that experience got me in front of other gospel artists."
Sharkey's been playing the guitar for as long as he can remember (he says his earliest memory is playing a blue toy guitar at age 2 or 3), and he says his dad was his greatest musical influence.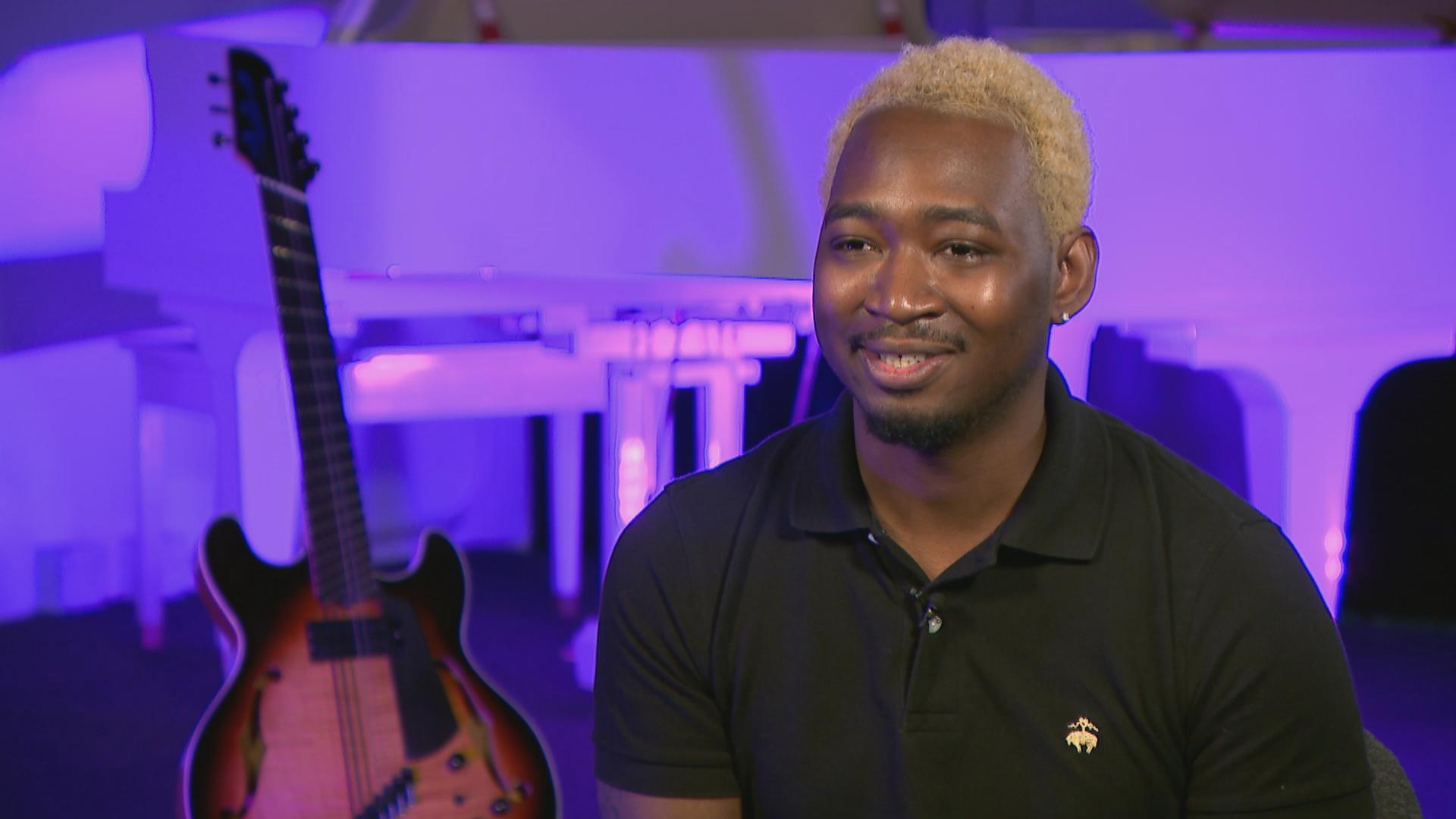 Isaiah Sharkey
"My dad grew up playing in clubs at the age of 5 in Chicago," Sharkey said. "He had a lot of experience and was a brilliant musician and brilliant man. With all those elements, he was able to show me how the business worked. Tutor me in music and prepare me for anything. As a young man, he gave me morals that spill over into my manhood now. He was my first manager. And made sure I was on point."
But when his dad died in 2011, Sharkey was immediately hit with new challenges he felt only his dad could help solve. He says raising his daughter Angel really motivated him to figure out how.  
"When my dad passed away, Angel was about 1 or 2 years old," Sharkey said. "She was a big part of my healing too. I said, 'My dad was great. He mentored me and I need to be that and greater for my daughter.' So if I could be half the man my dad was for her, then I'll be satisfied.
"She's going to be incredible. She already is amazing but she's going to take it a step further. That makes me proud, makes me feel good and confident about the future and my family's legacy," Sharkey said.
Video: Isaiah Sharkey and the Isaish Sharkey Band performs "Heaven" from Sharkey's second album "Love.Life.Live."
---
His brother "Slick" also played a big role in helping him get through the loss of his father and has helped him navigate the music industry. They most recently wrote a song together on his new album, "Time."
"Our gifts are so different from each other, we need each other," Sharkey said. "He's a better writer and he looks at me as the composer that's good with medleys. We put those things together and that eliminates the pressure."
Sharkey is currently touring to promote his new album. He says as long as his music is making people feel good, he's continuing his father's legacy.
"I look at it as continuing his legacy. It makes me very proud. I'm honored to be his son and carry on his dream and my grandfathers and great grandfather's dream. I took his passing as passing the torch to go further with legacy," he said.
---
More on this story
Isaiah Sharkey's album release concert is Sept. 27 at Joe's on Weed Street.
Follow Angel Idowu on Twitter: @angelidowu3
Angel Idowu is the JCS Fund of the DuPage Foundation Arts Correspondent.
---
Related stories:
How Keanon Kyles' Voice, Determination Led Him to Carnegie Hall
DJ Booth at 95th Red Line Station Offers More Than Free Music
For 20 Years, Music Center a 'Beacon of Hope' on Chicago's West Side
---