Since Chicago's early days, anarchists, labor agitators and political radicals of all stripes have passed through the city's streets and union halls.
In the early 20th century, that included a legendary songwriter – and the subject of one of his most famous songs. Geoffrey Baer explains.
---
Who were Joe Hill and Elizabeth Gurley Flynn and what was their connection to Chicago?
– Leo Thornton, Lincolnwood
So you may or may not have heard of a group called the Wobblies. That's a nickname for members of a radical labor union called the Industrial Workers of the World, founded in Chicago in 1905.
Joe Hill was essentially the union's troubadour, a sort of proto-Woody Guthrie who wrote songs about the might of workers and the "evil capitalist class." One of those songs was about his fellow Wobbly Elizabeth Gurley Flynn.
Both Hill and Flynn spent time in Chicago in the early 1900s, when the city was the "epicenter of the labor movement in the United States," according to Bob Bruno, director of the labor studies program at the University of Illinois at Chicago.
The city earned that reputation in part because of the Haymarket Affair.
Haymarket (Chicago History Museum)
In 1886, a labor protest at Haymarket Square in Chicago's West Loop escalated dramatically when someone in the crowd set off a bomb, killing seven police officers and at least four civilians. In the aftermath, the city rounded up and arrested men with alleged anarchist ties – who may or may not have even been at the rally.
Four of them were hanged, and the incident became a rallying cry for the labor movement, which saw it as flagrant injustice. By the early 20th century that movement included the Wobblies, including Hill.  
Hill was born in Sweden as Joel Hägglund, and was also known as Joseph Hillstrom. As a Wobbly organizer, he coordinated numerous strikes and actions.
But his legacy is perhaps best known through his songs. There are no known recordings of Hill himself, but he penned anthems like "There is Power in a Union" and "Casey Jones – The Union Scab."
Hill's story took a major turn in 1914 when he was accused of murdering a Utah shopkeeper. He was convicted and sentenced to death even though the charges were based on circumstantial evidence.
People from around the country appealed to Utah's governor to stay Hill's execution – the governor even received two letters from then-President Woodrow Wilson! But he wasn't swayed and Hill was put to death by firing squad in November 1915. Many people at the time – and to this day – see Hill as a martyr, framed for his political views.
Hill's death was actually what cemented his connection to Chicago.
After his execution, Wobbly leadership brought Hill's remains back to Chicago for what turned out to be quite the funeral. Some reports say tens of thousands of people showed up to West Side Auditorium, which once stood at Racine and Taylor – far too many to fit inside, so most remained in the streets outside.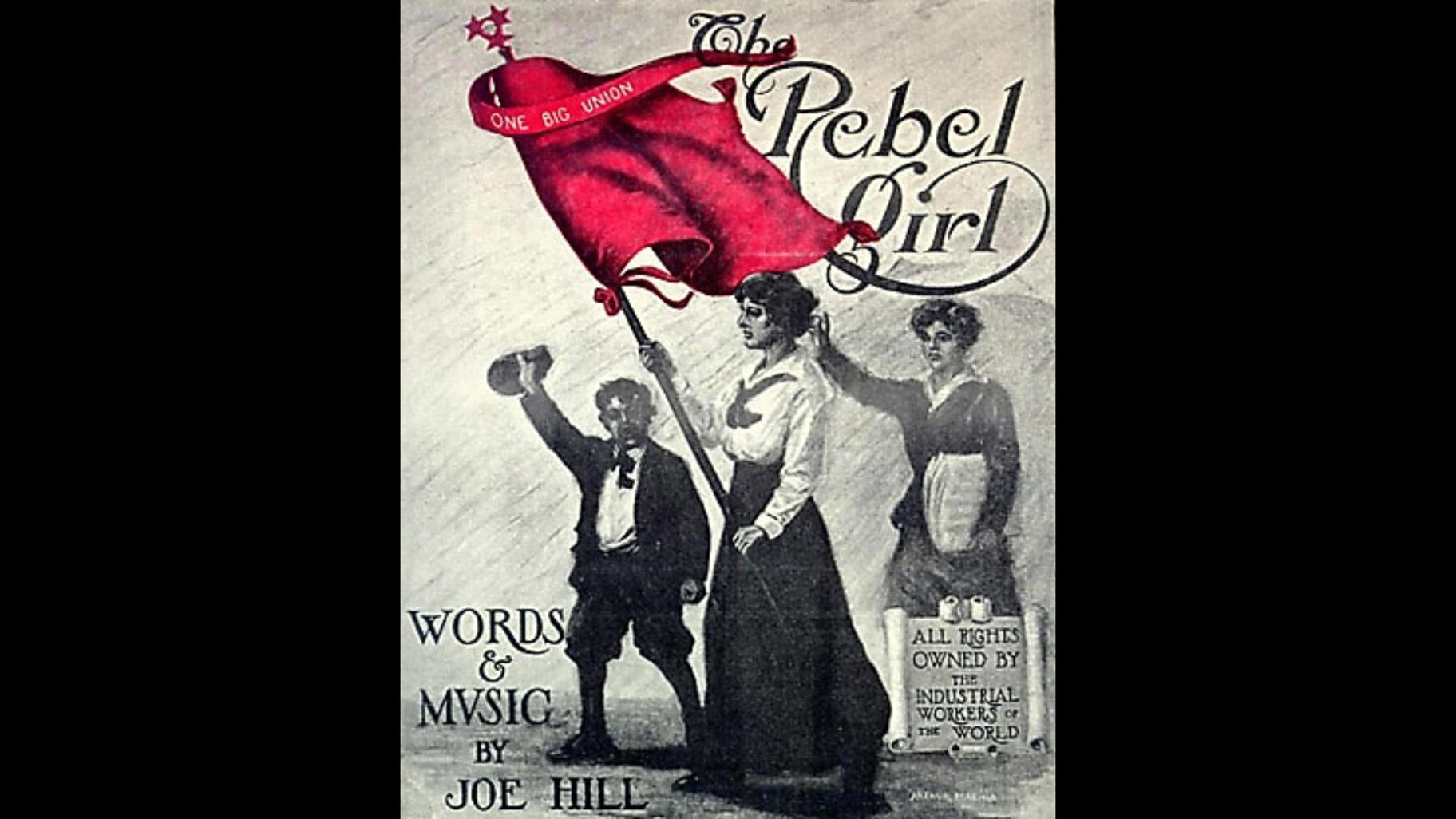 Labor leaders gave eulogies, and, mindful of the many immigrants that attended, there were addresses in 10 languages! Several of Hill's songs were sung, including one called "Rebel Girl." Hill wrote the song about his friend and fellow Wobbly Elizabeth Gurley Flynn, who actually tried to raise funds to get Hill out of jail.
Even as a teenager, Flynn was a dyed-in-the-wool radical. By 1907 she'd dropped out of high school to become a full-time activist and organizer for the Wobblies. Through the 1910s, Flynn led high-profile strikes across the country, inspiring many through her fiery oration.
Later in life, she became a fervent communist, even spending time in prison in the mid-1950s for allegedly advocating the violent overthrow of the government – a charge Flynn disputed.
She eventually became chair of the U.S. Communist Party, and died at age 74 in 1964 while visiting the Soviet Union.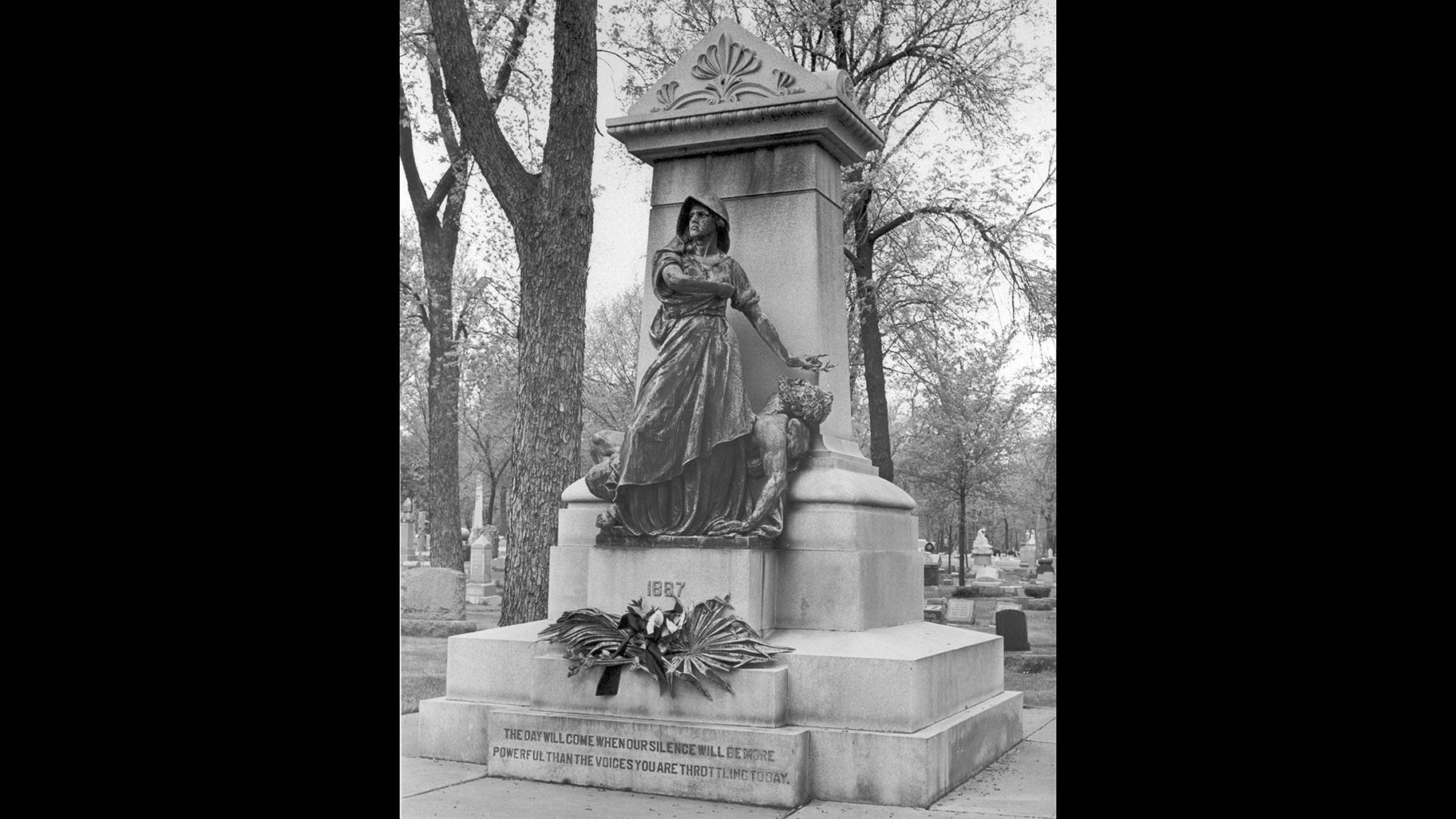 Radical Row (Chicago History Museum)
Like Hill, Flynn's remains were brought back to Chicago after her death. Her ashes are buried at Forest Home Cemetery in Forest Park on what's known as Radical Row, alongside the Haymarket anarchists and other radicals, like Emma Goldman.
But you won't find a headstone for Joe Hill there. He was cremated after his funeral in Chicago, and the Wobblies saved his ashes and distributed them to their members. Legend has it that they ended up on every continent except Antarctica, and every state except Utah where Hill was executed.
---
More Ask Geoffrey: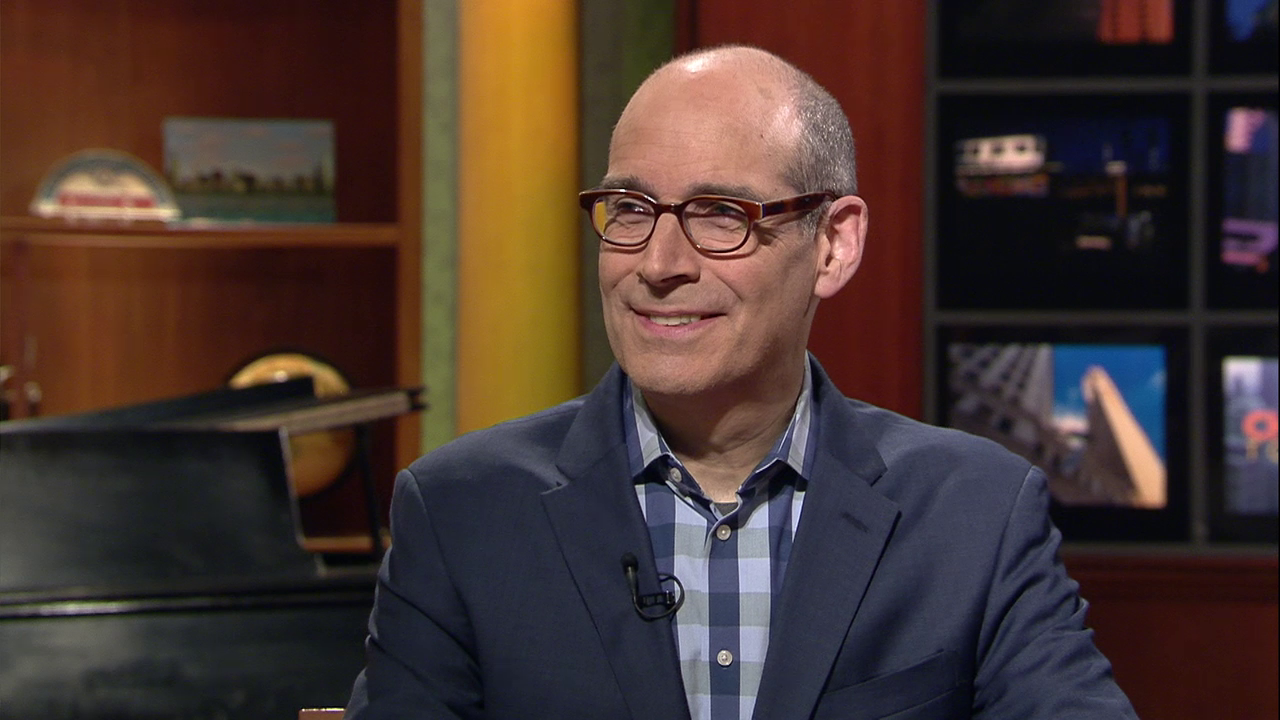 Did you know that you can dig through our Ask Geoffrey archives? Revisit your favorite episodes, discover new secrets about the city's past, and ask Geoffrey your own questions for possible exploration in upcoming episodes. Find it all right here.
Do you have a question for Geoffrey? Ask him.
---