One year after announcing it was dropping mandatory SATs as part of its admissions process and increasing financial aid for low-income and rural students, the University of Chicago is seeing an impact on enrollment for the 2019-20 school year.
The university, which was recently named the priciest in the country, reports that the number of first-generation and low-income students who have accepted a spot in the coming year has increased by 20% in the past year, and that enrollment for rural students has surged by 56%.
The effort to broaden and diversify the student body is part of the university's Empower Initiative, which is aimed at making it possible for more students to enroll regardless of their ability to pay or where they live.
As part of that program, scholarships are also available for children of police officers, firefighters and Chicago Public Schools teachers.
John Boyer, who has served as Dean of the College since 1992, said the decision to remove the SAT requirement was aimed at students who lack access to expensive college prep courses.
"We were thinking about recruiting more kids from the inner-city high schools and also from rural high schools who don't have access to these very expensive test prep operations," said Boyer. "Some of the poor and rural high schools, they are very under resourced and it is our sense, and I think it is broadly the case, that the higher the family income the higher the test scores."
And Boyer, a native South Sider, said he believes that one of the key roles of universities is to enable social mobility.
"My father was a truck driver and my mother was a secretary at a steel mill. I was the first in my family to go to college," said Boyer. "I ended up getting a scholarship to Loyola University – a local Jesuit school. That was a very important turning point in my life."
Boyer said that universities "enable individuals and families to be able to … each generation to do a little bit better, if not a lot better. I can't think of any other institution in modern American society that has that capability more so than the universities."
But he said that's only possible if universities recruit students from a wide array of backgrounds.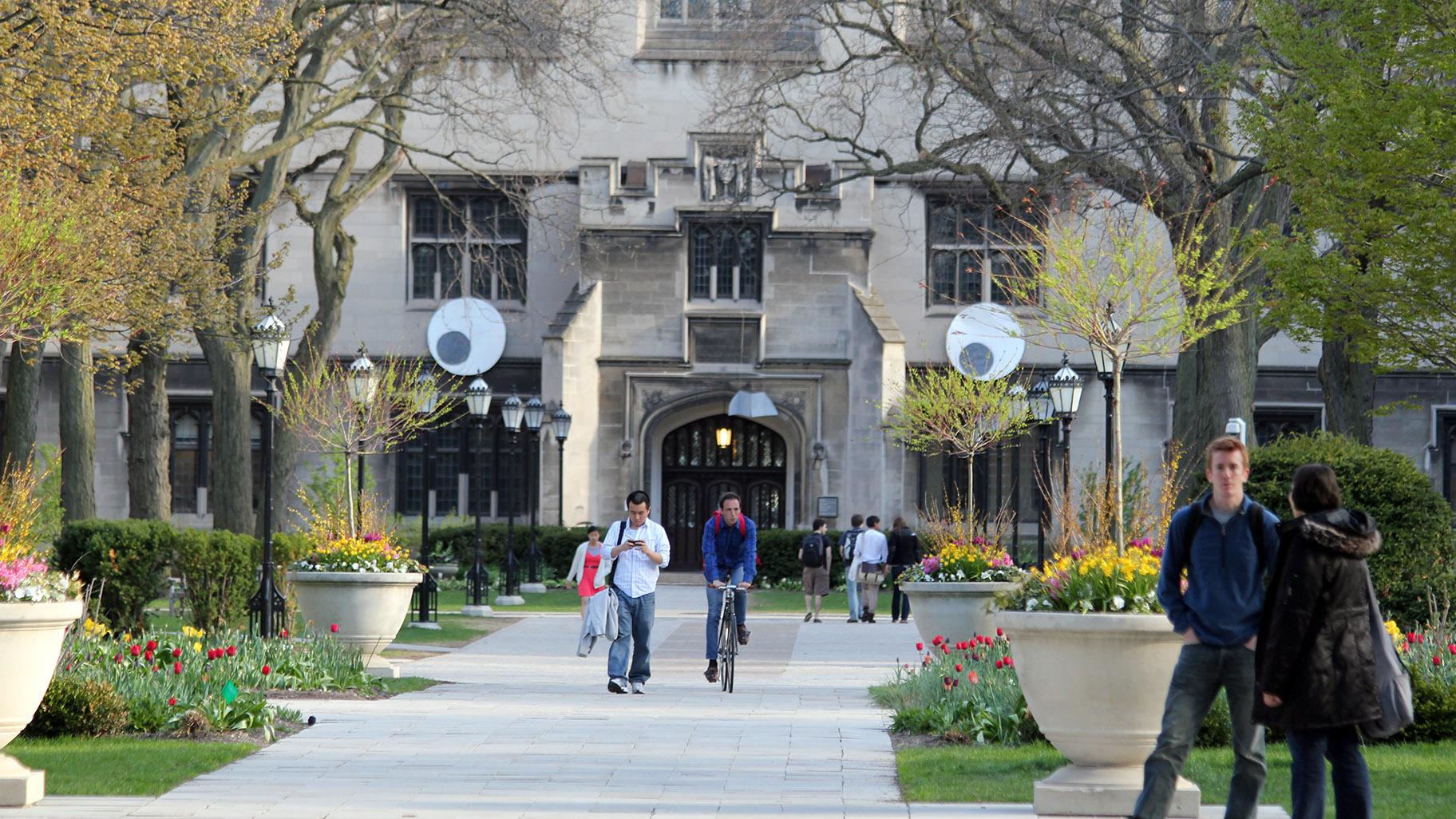 (Quinn Dombrowski / Flickr)
"You need a diverse student body," said Boyer. "If a university simply becomes a haven for the wealthy and influential – they are already at the top of the heap – what we need to do is have a broad based student body from all walks of life, all socio-economic strata, and then give the kids the possibility to pursue this kind of education and to do well."
As to what type of students the university is looking for? According to Boyer, it's all about having a passion to learn more.
"We're looking for students that have a fundamental intellectual curiosity who really want to learn and who are self-starters – the kind of kid in high school who read a lot of things that weren't assigned in classes," said Boyer.
But they also have to be willing to engage with students who may hold very different views than their own.
"We want students who not only have ideas but who are willing to debate ideas," said Boyer. "What we want to have is a campus that is vibrant and filled with people who are eager to learn but also eager to get in each other's faces and ask often hard questions and interesting questions. That's really what creates a vibrant university and that's why financial aid is the biggest single investment we must make."
---
Related stories:
UIC Students Believe Hundreds Kept from Voting in Student Election
Report: Illinois Parents Give Up Child Custody for College Cash
University Presidents Welcome Illinois Budget Boost
UIC to Offer In-State Tuition to US Tribal Nation Members
SAT 'Adversity Score' Draws Praise and Criticism
---