The new PBS Kids show "Molly of Denali" is making headlines as the first national children's series to feature a Native American lead character.
The show follows Molly Mabray, a 10-year-old Alaska Native, as she goes on adventures with her friends and family.
The show involves Alaska Natives throughout its production process, ranging from scriptwriters to voice actors and musicians.
That includes June Thiele, a Chicago-based writer and actor who is currently writing their first episode of "Molly of Denali."
Last fall, Thiele was accepted into a scriptwriting fellowship for the show, along with five other Alaska Native writers.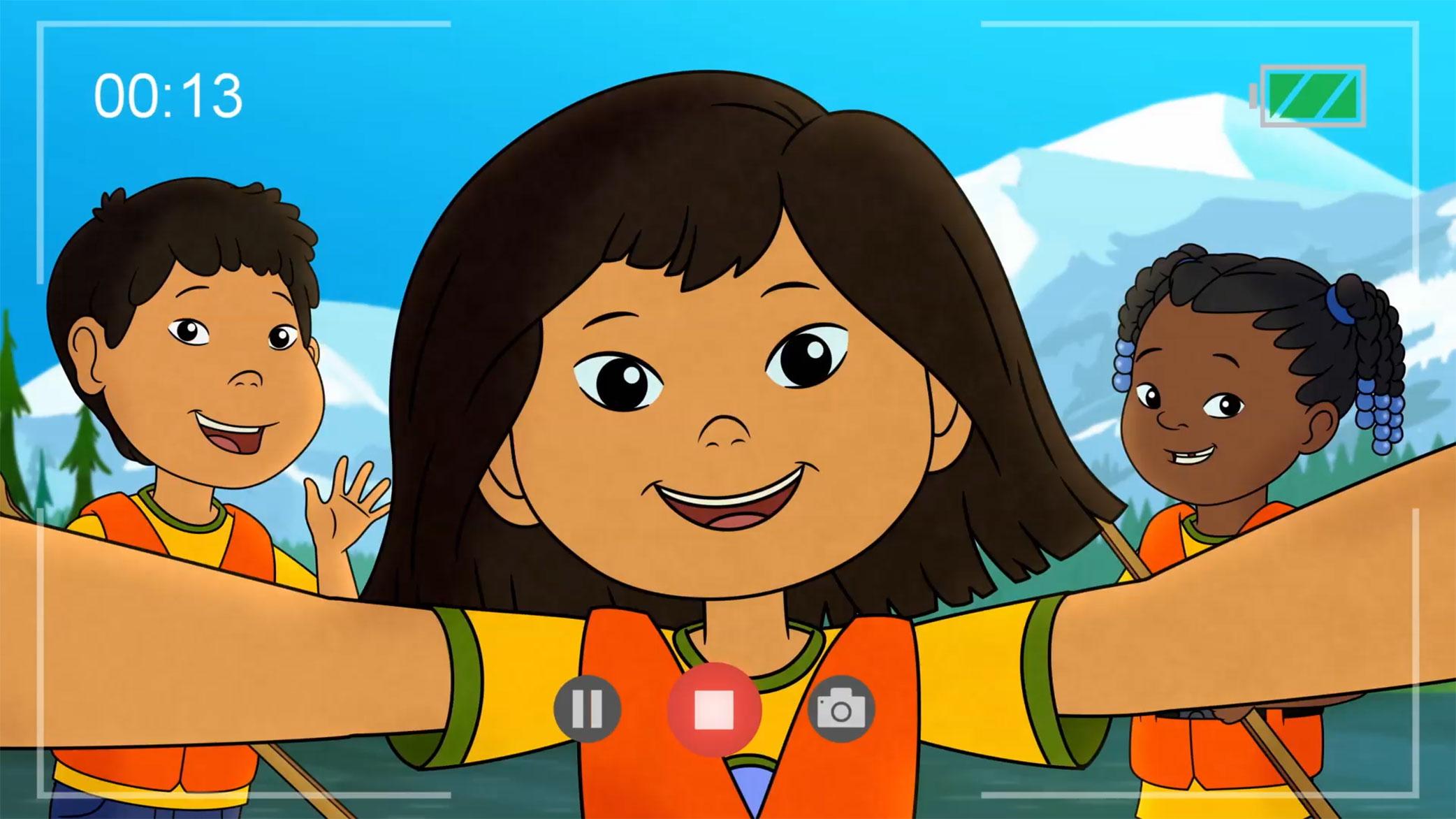 A still image from the new PBS Kids TV show "Molly of Denali."
"We were put into this small room, this conference room with no windows … but we collaborated together, had an open conversation, and [got] a crash course on how to write screenplays for children's TV," Thiele said. "It's really cool to have been in a room with Native writers, just talking about art and the meaning of this, and how important it is." 
That importance, Thiele says, comes from making Alaska Native stories and history visible.  
"When I was a kid, I wish I would have had that. And I wish that I would have had heroes that were Native or indigenous, and there was none of that. And all of the representation that we see on TV, on screen, is written by non-Native people, and people who don't have a background, or know anything about the culture or heritage. And it's always represented wrong," they said.
"Molly of Denali" airs weekday mornings and afternoons, and also on Sunday morning, on WTTW. You can also stream it at wttw.com/kids.
---
Related stories:
Chicago-Based Netflix Series 'Easy' Wraps After 3 Seasons
Geoffrey Baer on the Making of 'Chicago on Vacation'
'Jay's Chicago': A New Season of Stories About Life in Chicago
---