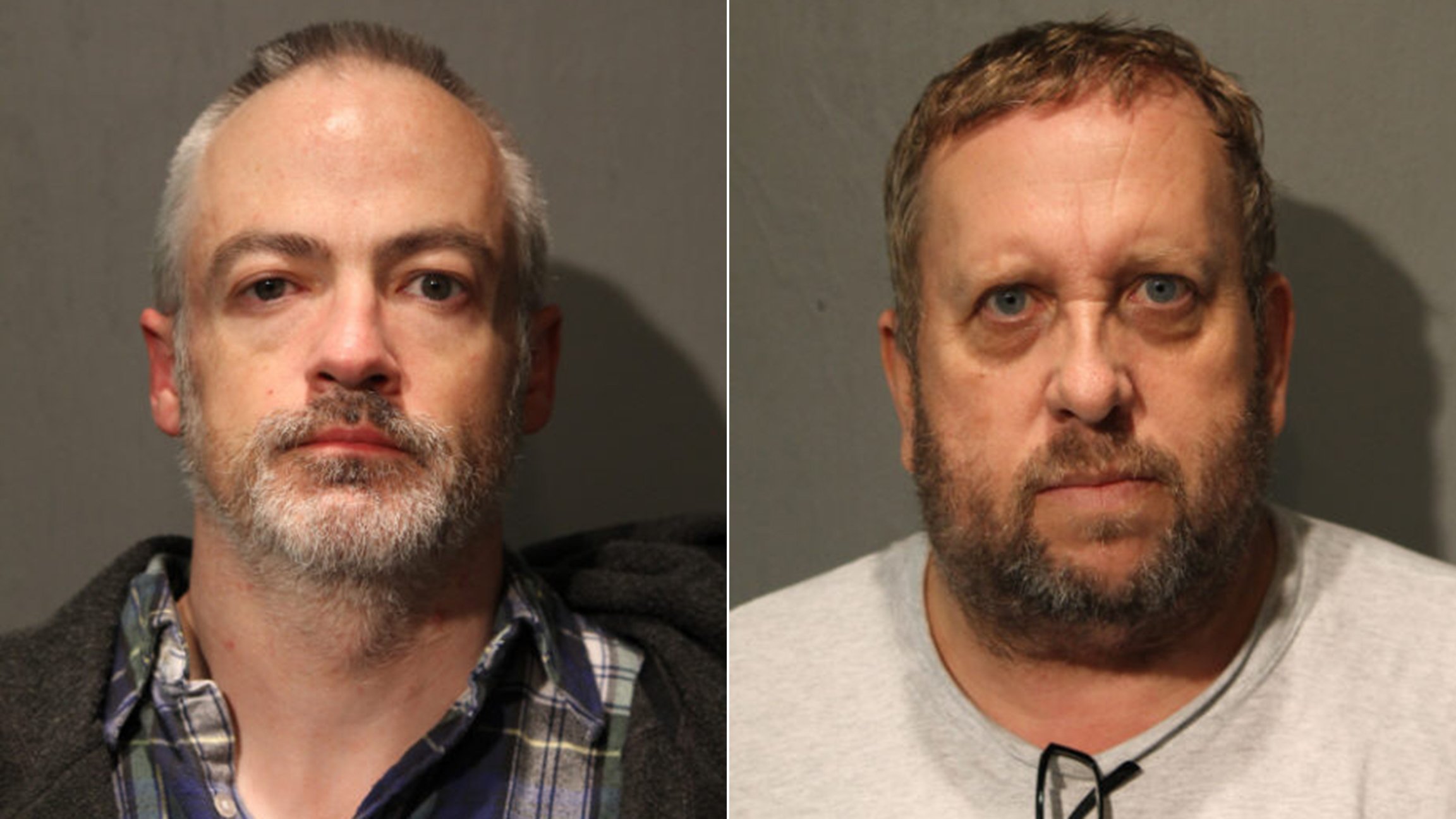 Wyndham Lathem, left, and Andrew Warren (Chicago Police Department)
More than two years after a grisly slaying that led authorities on a nationwide manhunt, a former Oxford University staffer has pleaded guilty to murder and agreed to testify against his co-defendant, a former Northwestern University associate professor.
Andrew Warren, 58, agreed Monday to plead guilty to one count of first-degree murder, according to the Cook County State's Attorney's Office. He and Wyndham Lathem, 44, were each indicted in the 2017 murder of 26-year-old hairdresser Trenton Cornell-Duranleau inside Lathem's River North apartment.
Prosecutors will recommend a 45-year prison sentence for Warren in exchange for his testimony against Lathem at his future trial.
The case drew international headlines not only for its brutality – Cornell-Duranleau was stabbed more than 40 times, according to his autopsy – but also for the violent turn allegedly taken by two men who had seemingly led crime-free lives and obtained prominent positions working at two elite universities.
Lathem was regarded as an expert researcher on the plague-causing bacteria, Yersinia pestis, while Warren worked as a senior treasury assistant at Oxford.
Prosecutors have alleged the pair carried out a "sexual fantasy" in killing Cornell-Duranleau, claiming they'd been communicating through an online chat room for months before the killing.
According to police, Lathem had been dating Cornell-Duranleau and lured him to his apartment the night of the killing. The men fled Chicago following the killing and eluded capture for more than a week as they made their way out west. Lathem bizarrely made a stop during this journey to record a video expressing his remorse for their crime, calling it the "biggest mistake of his life," police say, and made a $1,000 donation in Cornell-Duranleau's name to the Lake Geneva Public Library in Wisconsin.
The two eventually turned themselves in to California authorities nine days later and entered not guilty pleas before a Cook County judge in September 2017.
An autopsy listed Cornell-Duranleau's cause of death as "multiple sharp force injuries" and noted dozens of stab wounds to his chest, back and neck. He was also found to have alcohol, amphetamine and methamphetamine in his system when he died.
Because Warren and Lathem's cases are subject to a decorum order, Warren's plea agreement remains sealed.
Warren will not be sentenced until after Lathem's trial, which has not yet been scheduled. Lathem is due in court for a hearing Tuesday, at which time a judge could rule whether Warren's plea can be unsealed.
Contact Matt Masterson: @ByMattMasterson | (773) 509-5431 | [email protected]
---
Related stories:
Hearings for Northwestern, Oxford Murder Suspects to be Held Together
Ex-Northwestern, Oxford Employees Enter Not Guilty Pleas in Fatal Stabbing
Criminologist: Suspects in Stabbing Case Don't Match Typical Profile
Former Northwestern Professor Facing Arraignment in 'Shocking' Murder Case
---