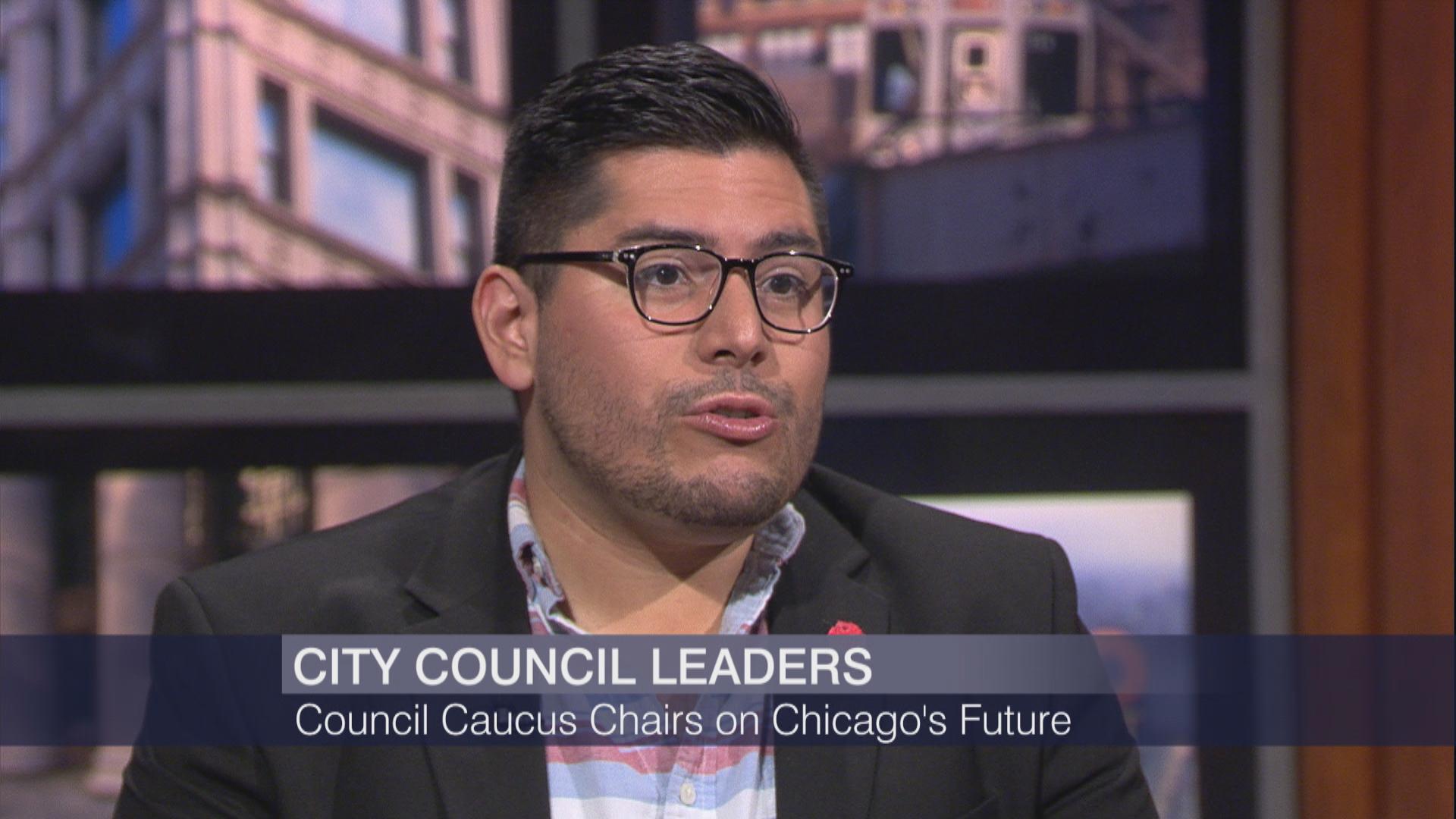 Ald. Carlos Ramirez-Rosa, 35th Ward, appears on "Chicago Tonight" on July 3, 2019.
The self-styled democratic socialist members of Chicago's City Council want the city to explore true socialist policy. Veteran 35th Ward Ald. Carlos Ramirez-Rosa says he and a group of Democratic Socialists of America are pushing for something akin to a government takeover of ComEd, the utility company that delivers electricity to all city residents.
"We want to make sure we're pushing forward the socialist cause," Rosa said Wednesday on "Chicago Tonight." "That looks at things like democratizing ComEd. We want to make sure that public utility that provides a critical service to the people of the city of Chicago is democratized and in the hands of the people."
Rosa says there is precedent for government takeovers in Chicago, noting that the city's original elevated transportation system was once a network of privately operated lines until Mayor Anton Cermak made it a public utility. Rosa says that a "municipalization" of ComEd would be good news for electricity consumers.
"We want lower rates, we want to make sure we see an end to electrical shutoffs, we want to see municipal control of that utility," Rosa said.
Video: Watch the exchange on "Chicago Tonight."
---
Rosa says he and other members of the council are in the process of forming a socialist caucus. A wave of democratic socialists were swept into office in the 2018 municipal election. Rosa says at least six alderman are members of the Democratic Socialists of America, a group that takes after the politics of presidential candidate Bernie Sanders.
"To achieve a more just society, many structures of our government and economy must be radically transformed through greater economic and social democracy so that ordinary Americans can participate in the many decisions that affect our lives," the group's website states.
Whether or not Rosa can get more than five of his City Council colleagues to go along with such a plan remains to be seen.
A spokesperson for ComEd was not immediately available for comment.
Follow Paris Schutz on Twitter: @paschutz
---
Related stories:
City Council Caucus Chairs on Chicago's Future
Spotlight Politics: Lightfoot, New City Council Prepare to Take Over
Meet the Runoff Winners of 4 Open City Council Seats
Incumbent Aldermen Fight for Their Political Lives in Runoff Election
---