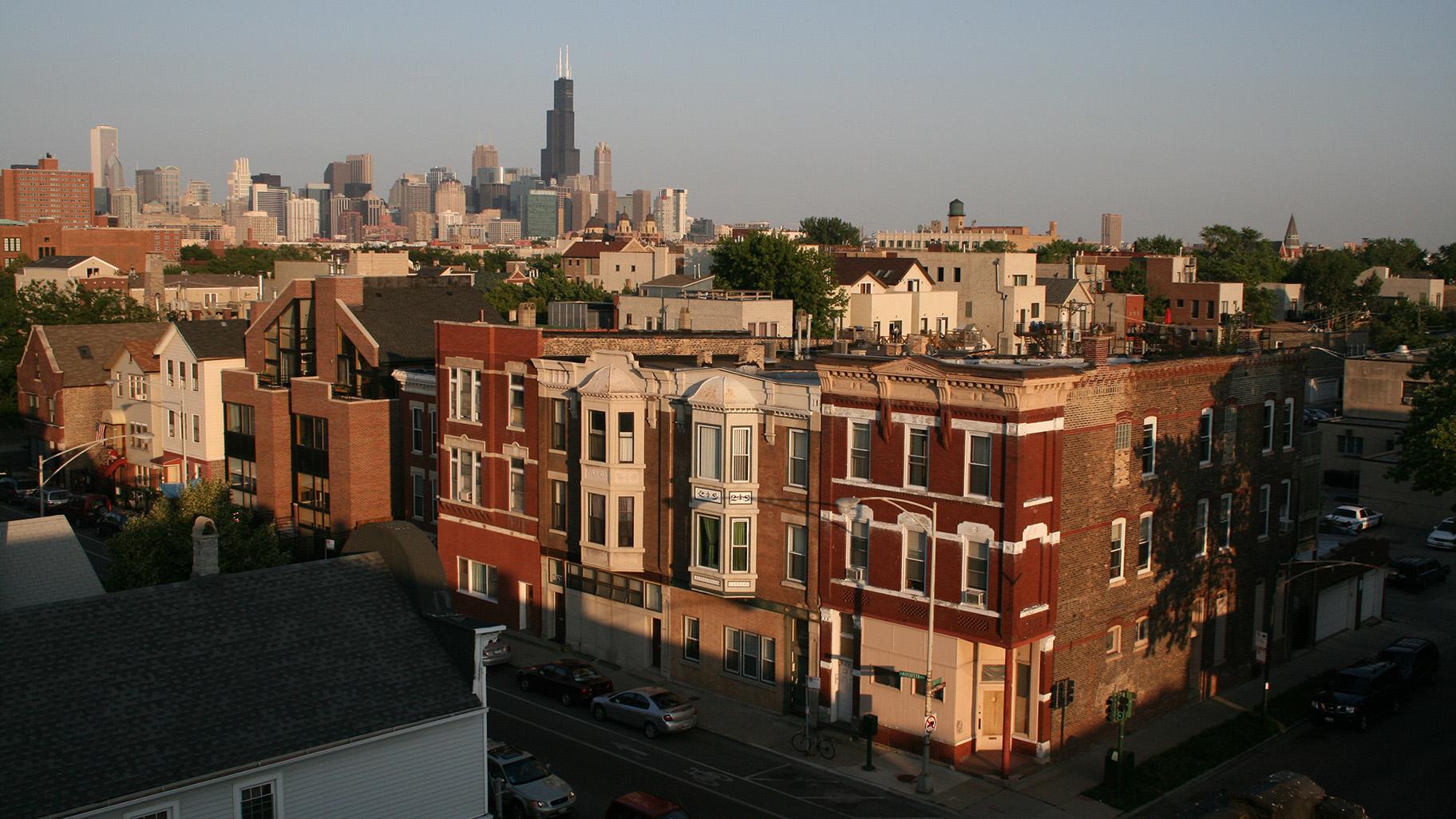 (Stephen M. Scott / Flickr)
Property taxes are on the rise in many parts of the city, and homeowners this week will start getting specifics on those hikes in the mail.
According to a report released last month by the Cook County clerk's office, homeowners of single-family dwellings in Chicago's north and central regions will see an average increase of more than 11% on their 2018 property taxes when compared with 2017. But data obtained by WTTW News from the Cook County Treasurer's Office show drastic variations by ward.
In the 26th Ward on the city's North Side, 2018 property taxes for a single-family home soar to an increase of nearly 19%; and in the 48th Ward, that increase hits 18%.
On the South Side, where the clerk's office shows an average increase of just under 1% for single-family homes, data obtained by WTTW News shows property tax decreases of 23% in the 34th Ward.
Click on a ward or search an address to begin.
---
About This Data
Source: Cook County Treasurer's Office (via Freedom of Information Act request)

---
The 2018 rates, due Aug. 1, are the result of assessments by the office of former Cook County Assessor Joe Berrios, whose assessment system was the subject of a 2017 Chicago Tribune investigation detailing how some properties in wealthier neighborhoods were undervalued, while properties in poorer parts of the city were overvalued.
"Changes to individual tax bills will vary, but in general, single family homes in the northern and central parts of the City of Chicago may see increased tax bills," reads the clerk's report. "Property taxes for single family homes in the suburbs and the southern part of the City remain mostly flat."
In a June 26 interview on "Chicago Tonight," Cook County Assessor Fritz Kaegi, who defeated Berrios in the March 2018 Democratic primary, told Carol Marin that, despite what some people might think, he doesn't actually enjoy sending out property tax bills.
"Some people sometimes think that as an assessor, I must like property taxes … I don't like them as much as anyone else," he said. "We have to finance government, and our job is to divide up the bill that has been presented by the taxing bodies based on our assessments and our work will be reflected in folks' tax bills, starting next year."
Additional reporting by Evan Garcia.
---
Related stories:
Homeowners Across Chicago Brace for Higher Property Taxes
Fritz Kaegi Beats Democratic Machine in Cook County Assessor's Race
Property Tax System 'More Regressive' in Cook County, Report Finds
---