For our summer series Deep Frydays, we take some of Chicago's favorite foods and, like the name says, we deep-fry them and deal with the big questions: How do you deep-fry deep-dish? Will it collapse in the heat like a poorly filled pothole? Can you deep-fry a feeling? Will we keep our jobs? Where's the defibrillator in this building? Let's find out together!
Today's sacrifice to the gods of hot oil: Chicago-style tamales.
Picture it: it's 2 a.m. and your neighborhood bar has closed. (If you're lucky, it's 4 am.) You stumble home with belly rumbles and fret that you'll go hungry, but surprise! You suddenly remember that deep in your freezer are a handful of Chicago-style tamales – extruded, wrapped in paper or plastic, and made of a meat or "meat" filling stuffed inside a cornmeal dough. Blanketed in ice crystals, they eagerly await your loving embrace. You say a silent thank you to your past self, and perhaps, as your drunken self gets to the task of microwaving, you wonder about the provenance of the Chicago-style tamale. Where did it come from, anyway?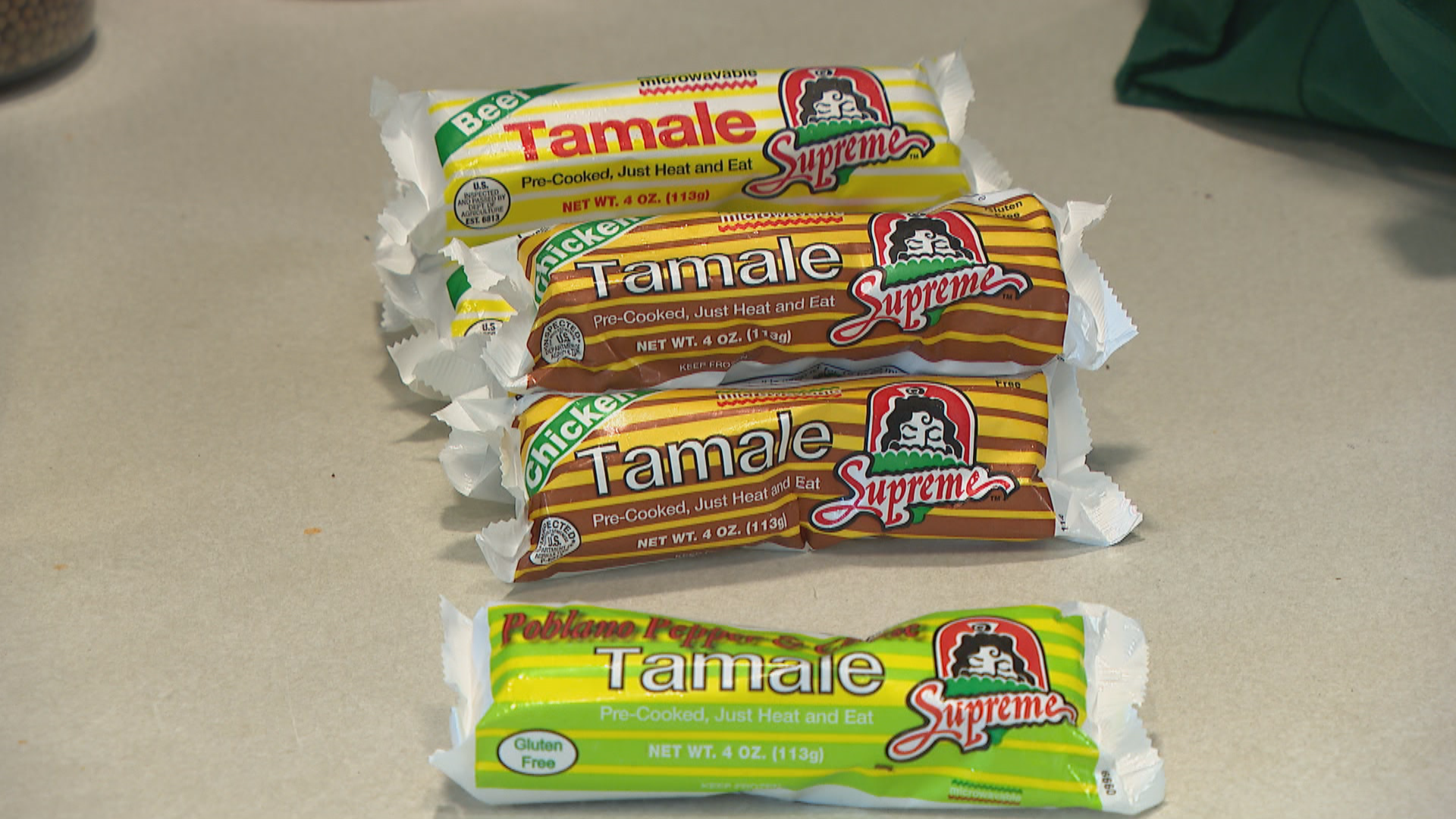 Guess what? No one really knows. Mississippi Delta corn-roll tamales are similar in style and shape to the Chicago-style, commercially extruded version (which is to say, there are some connections to the Mexican-style tamale there but no, they are not the same). Delta tamales have been a picnic staple in the South for generations, so one would be forgiven if they assumed these were brought up to Chicago during the Great Migration of the first half of the 20th century, especially since commercial versions started showing up here in the 1930s. But corn-roll tamales were being eaten in Chicago way before that – they were even sold at the 1893 World's Columbian Exposition. Scholars are not quite sure how, or when, they made it up Chicago way.
They were sold by street vendors known as "molly men" then, but today, they mostly come from one of three family owned manufacturers: Supreme Frozen Products, Veteran Tamales, and Tom Tom Tamale. (It's interesting to note that none of those families are of Latin extraction.) You can reliably get a freshly steamed one at your local hot dog place (or used as the base of the mother-in-law sandwich, of which Anthony Bourdain was a fan), but if you're so inclined, you could also deep-fry them. Just don't do it under the influence.
---
DEEP-FRIED CHICAGO-STYLE TAMALES
• 1, 2, or 12 defrosted Chicago-style tamales
• Cut them into fourths (or don't). Fry them in hot oil. Eat and feel shame, but also fullness.
---
Related stories:
Deep Frydays: Brownie Disaster
Deep Frydays' Maiden Voyage: Giardiniera Mix
---