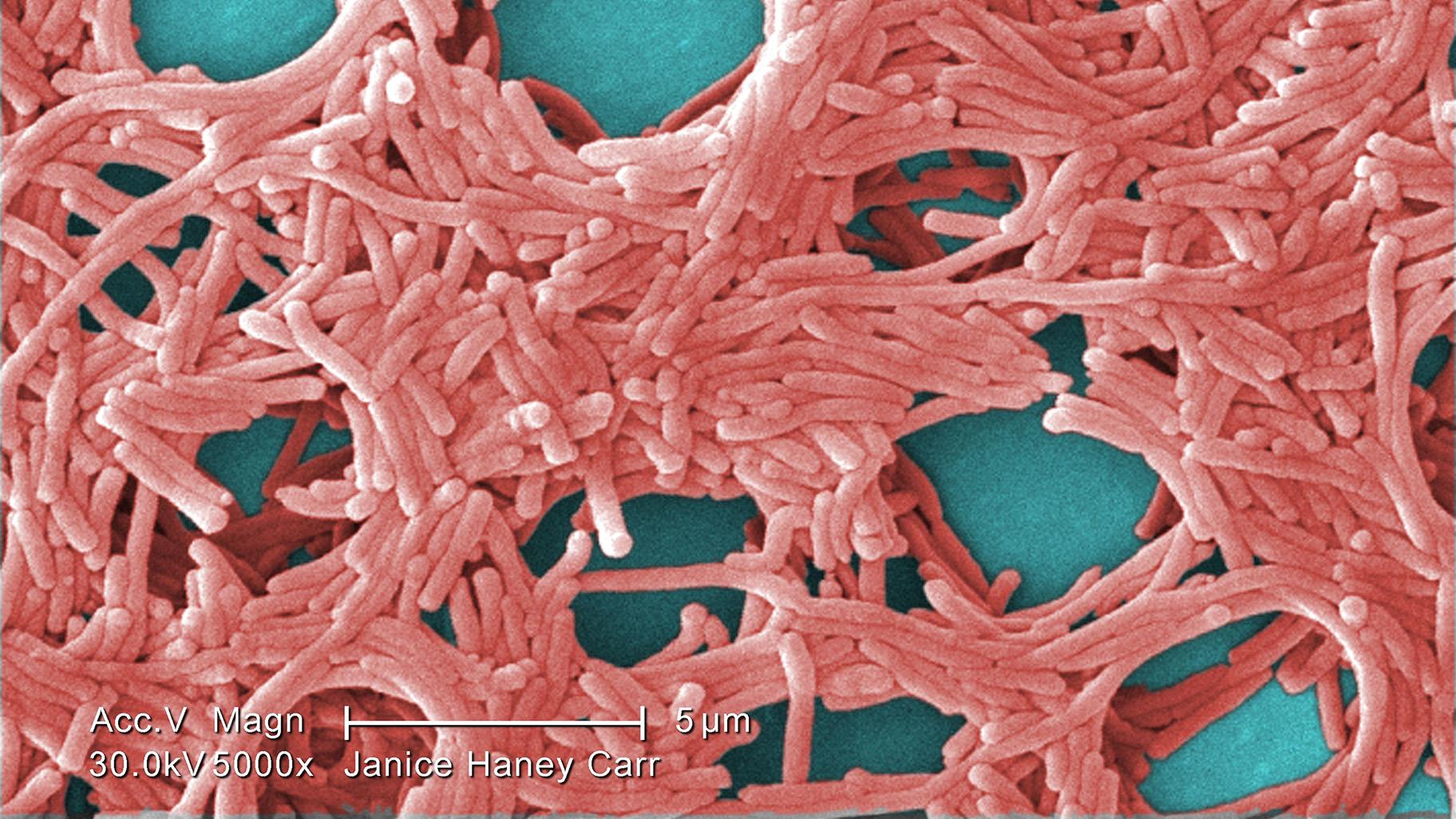 Colorized scanning electron micrograph (SEM) with moderately-high magnification depicts a large grouping of Gram-negative Legionella pneumophila bacteria. (Centers for Disease Control and Prevention)
Two people treated within the past two months at Advocate Christ Hospital in Oak Lawn have tested positive for Legionnaires' disease, according to the Illinois Department of Public Health.
Since 2018, a total of four people have tested positive for the disease at the suburban hospital, the IDPH says.
An investigation of Advocate Christ Hospital by the IDPH is currently underway. The health department is working with the hospital to collect information and further investigate the cases. IDPH visited the suburban facility this week to test its water.
Legionnaires' disease is a flu-like malady caused by inhaling water vapor infected with Legionella bacteria. Most people do not get Legionnaires' after exposure to Legionella bacteria, and the disease is not transmitted from person to person. Elderly people and those with compromised immune systems are particularly susceptible to the disease.
Health officials recommended the hospital conduct surveillance to identify other potential cases and to ensure appropriate testing and clinical management. The department also advised the facility to provide information about legionella to patients and families who may have been impacted.
Contact Kristen Thometz: @kristenthometz | (773) 509-5452 |  [email protected] 
---
Related stories:
Vaccine No Match Against Flu Bug That Popped Up Near End
Health Officials Investigating 2 Cases of Legionnaires' Disease
Health Officials Investigating Report of Legionella at Mercy Hospital
---