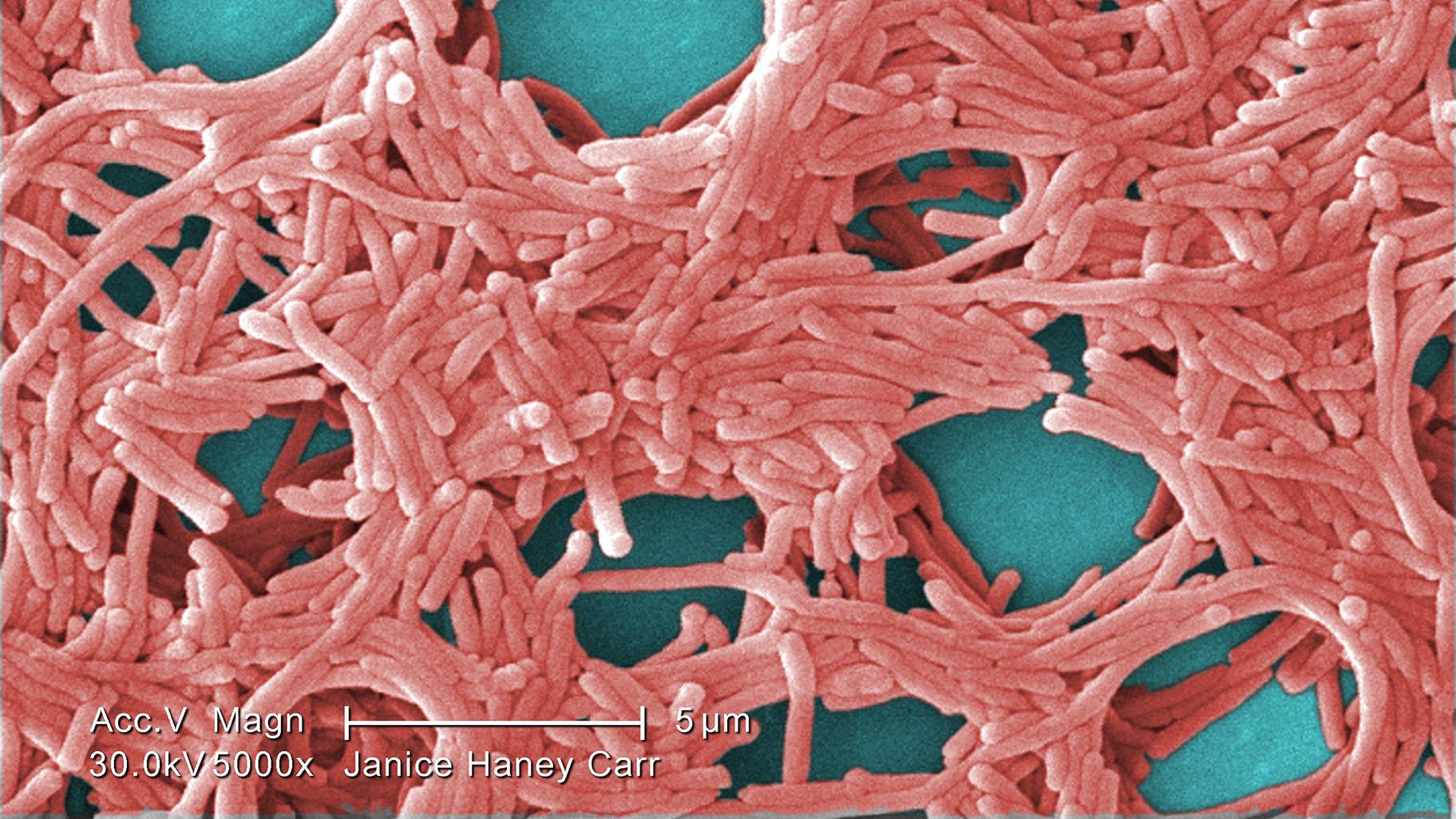 Colorized scanning electron micrograph (SEM) with moderately-high magnification depicts a large grouping of Gram-negative Legionella pneumophila bacteria. (Centers for Disease Control and Prevention)
The Illinois Department of Public Health is investigating a report of Legionella in the water system at Mercy Hospital & Medical Center and two cases of Legionnaires' disease in patients who were possibly exposed to the bacteria at the hospital.
The investigation is currently limited to the facility on the city's Near South Side, according to health officials, who say the general public is not at risk.
IDPH and the Chicago Department of Public Health evaluated the presence of Legionella in the hospital's water system on Thursday and collected samples for laboratory testing. IDPH provided the hospital with information to give patients and families about Legionella, according to an IDPH press release.
Legionnaires' disease is a flu-like malady caused by inhaling water vapor infected with Legionella bacteria. Most people do not get Legionnaires' after exposure to Legionella bacteria, and the disease is not transmitted from person to person. Elderly people and those with compromised immune systems are particularly susceptible to the disease.
Mercy Hospital & Medical Center is working with health officials and a water management team to strengthen its water management practices and has already put protective measures in place, like flushing the water system, altering or replacing water fixtures, and placing filters on sinks, according to IDPH.
Contact Kristen Thometz: @kristenthometz | [email protected] | (773) 509-5452
---
Related stories:
Chicago Health Officials Tracking Potentially Deadly Fungus
Audit: Slow Legionnaires' Response at Illinois Veterans Home
Preventing and Treating Legionnaires' Disease
---