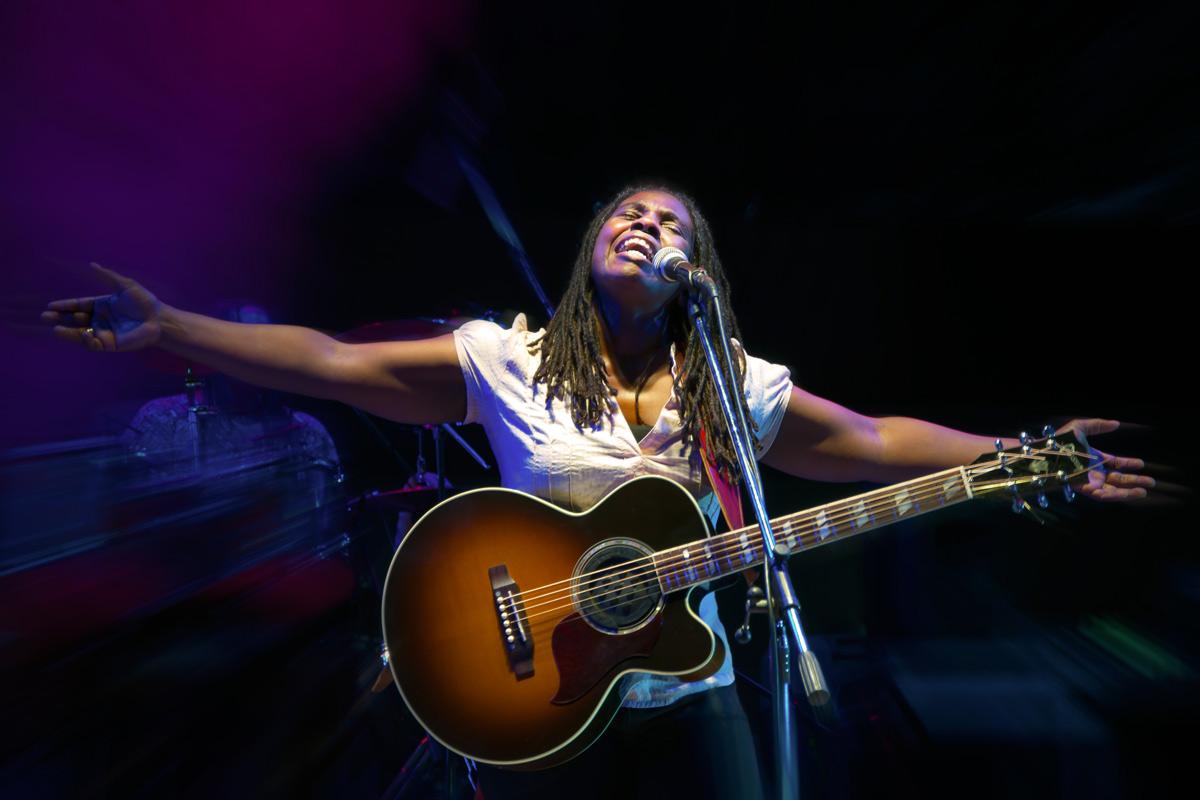 Ruthie Foster performs Sunday at the Chicago Blues Festival. (Photo by Riccardo Piccirillo)
1. Groove
Sway to the bluesy tunes of local and national artists at the Chicago Blues Festival, which features six stages of entertainment. Headlining are Bobby Rush (Friday), Bettye LaVette (Saturday) and Ruthie Foster (Sunday). Among this year's performers are guitarist Benny Turner, brother of the late Freddie King, and Toronzo Cannon, a CTA bus driver who "Chicago Tonight" viewers will recognize.
Details: 11 a.m.-9 p.m. Friday-Sunday at Millennium Park, 201 E. Randolph St. Free / MAP
---
Find more fests: 2019 Summer Festival Guide
---
2. Commemorate
More than 160,000 Allied troops stormed the beaches of Normandy on June 6, 1944, triggering the liberation of Nazi-occupied France and paving the way for victory in Europe during World War II. Honor the 75th anniversary of D-Day with a memorial ceremony and activities, including oral histories and story performances. A special exhibit, "Surviving D-Day," shares firsthand accounts of what it was like navigating Omaha Beach.
Details: 10 a.m-5 p.m. Thursday at Cantigny Park, 1s151 Winfield Road, Wheaton. Free; $5 parking / MAP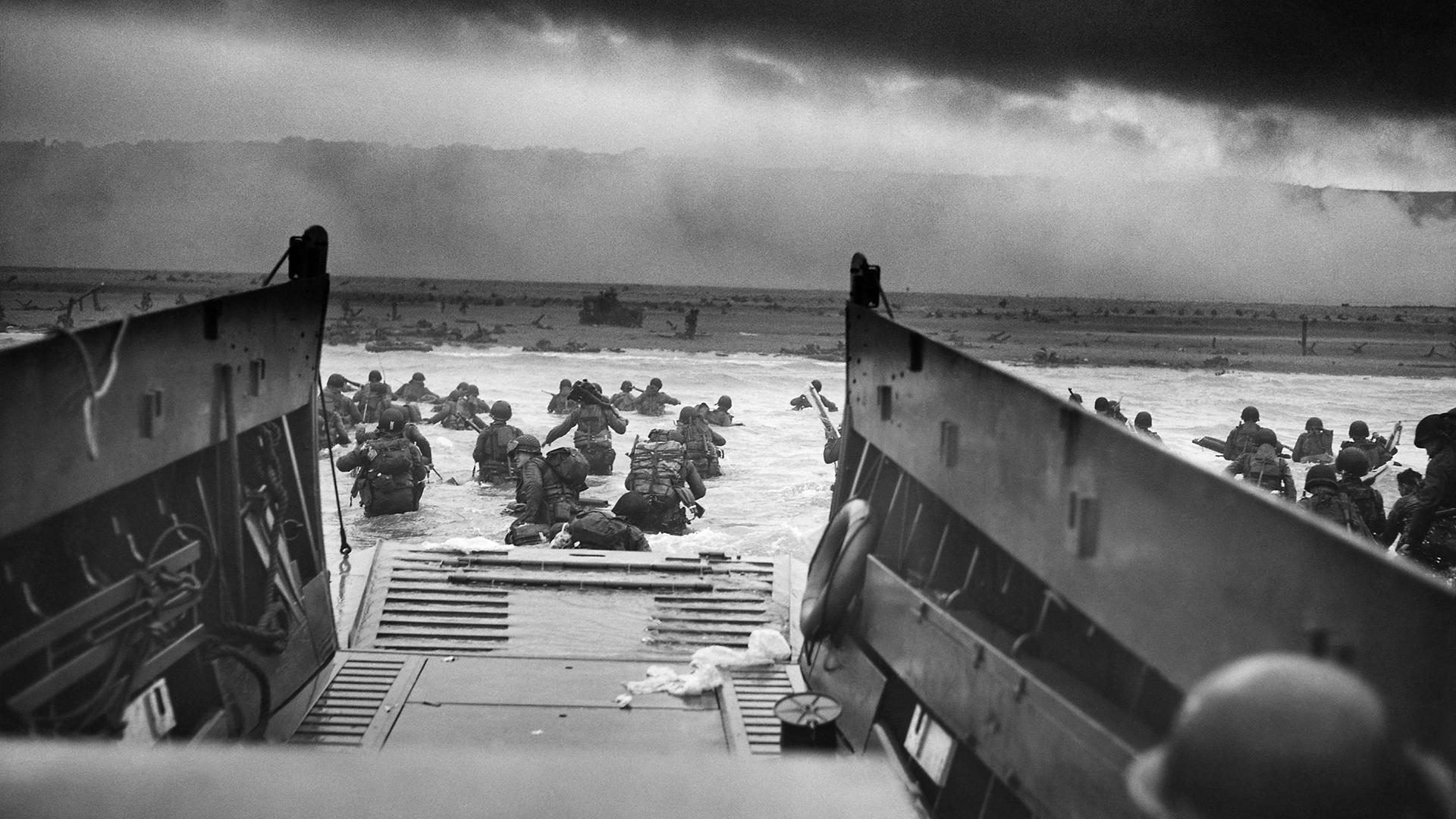 A landing craft, vehicle and personnel from the U.S. Coast Guard-manned USS Samuel Chase disembarks troops of Company E, 16th Infantry, 1st Infantry Division (the Big Red One) wading onto the Fox Green section of Omaha Beach on the morning of June 6, 1944. (Photo by Chief Photographer's Mate Robert F. Sargent / Wikimedia Commons)
3. Party
Four stages of live music, plus cold beer and other adult beverages, international eats and scores of merchant booths line Clark Street during the annual Andersonville Midsommarfest. Named for the neighborhood's Swedish heritage, the massive street fest even highlights some Old World traditions, including a maypole, and includes family friendly activities. 
Details: 5-10 p.m. Friday; noon-10 p.m. Saturday and Sunday at 5200 N. Clark St. $10 suggested donation / MAP
(Andersonville Midsommarfest / Facebook)
4. Skim
In search of the perfect summer read? Page through tons of options at the Printers Row Lit Fest, which is described by organizers as the largest free outdoor literary event in the Midwest. Among this year's speakers: Alex Kotlowitz ("An American Summer: Love and Death in Chicago") appears Saturday (check out our recent interview with him here); and Valerie Jarrett ("Finding My Voice") speaks Sunday (we recently spoke with Jarrett, too). Writing workshops, poetry readings, cooking demonstrations and presentations by Chicago theater groups round things out.
Details: 10 a.m.-6 p.m. Saturday and Sunday along Dearborn Street between Polk Street and Ida B. Wells Drive (formerly Congress Pkwy.). Free / MAP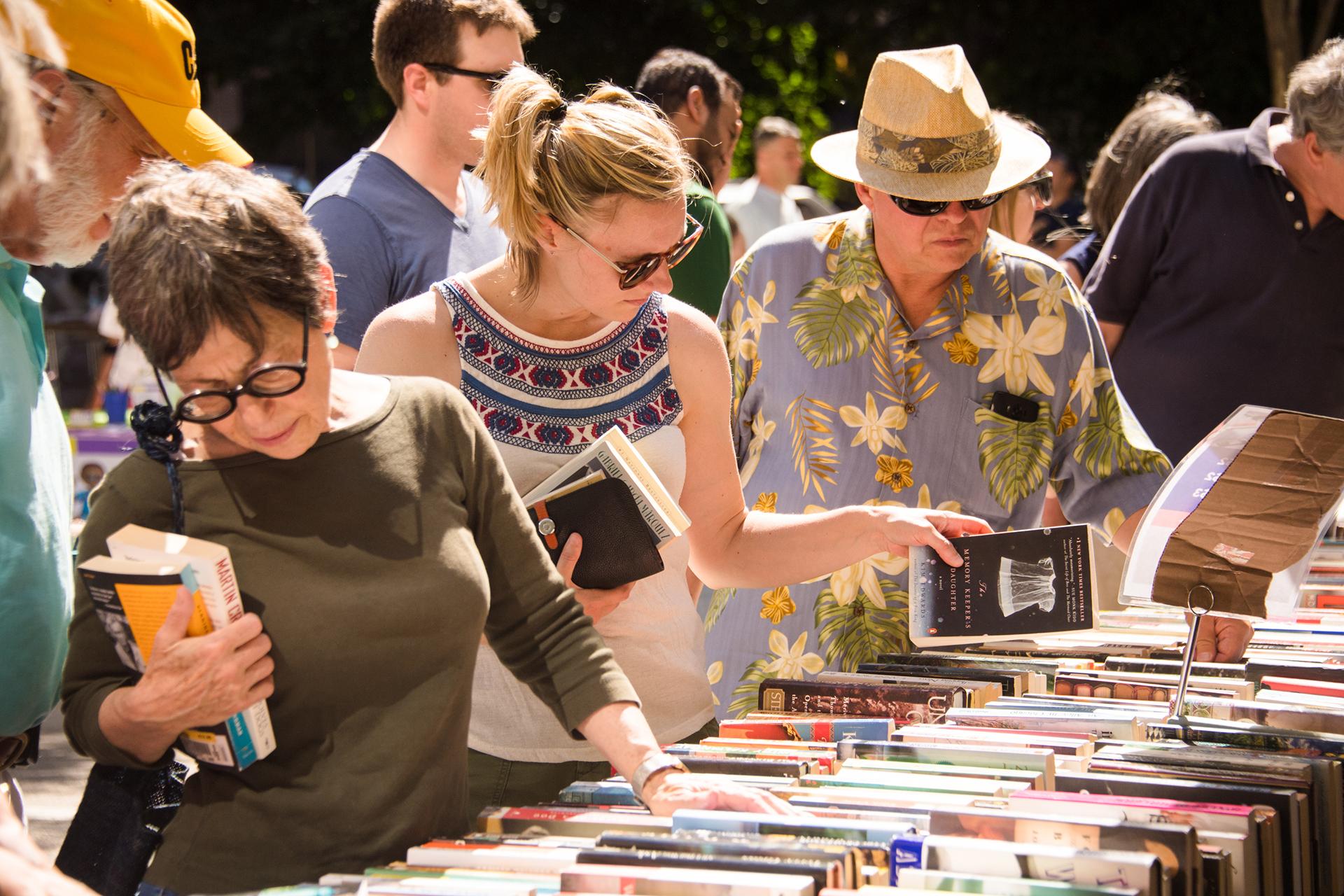 (Photo by Ken Carl)
5. Voyage
Island Rendezvous recreates an 18th century-style meeting of French fur traders, who would rendezvous to celebrate their successful season. How would you fare as a fur trader? The outdoor, family friendly event lets participants test their voyage skills, learn about the region's history and try firing a bow and arrow. (Don't worry parents, organizers use a safety arrow.)
Details: 11 a.m.-3 p.m. Saturday at the Isle a la Cache Museum, 501 E. Romeo Road, Romeoville. Free / MAP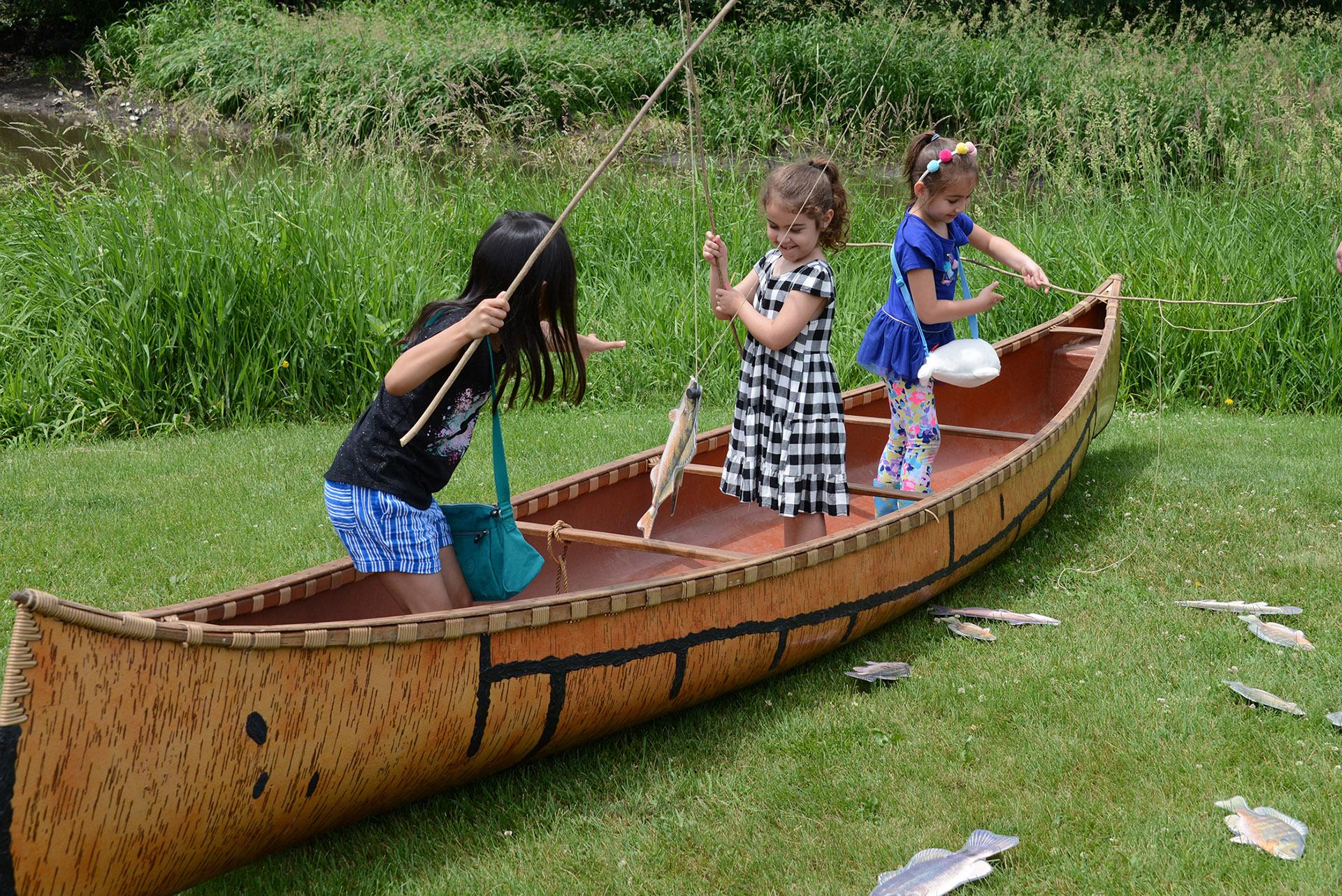 (Photo courtesy of Joel Craig)
6. Pick up
Food trucks 5411 Empanadas, Ms. Tittles Cupcakes, Whadda Jerk and the Happy Lobster, among others, serve up their specialties at the Pilsen Food Truck Social. In addition to a baker's dozen of trucks, a handful of local restaurants also dish out delicacies. Sampler tickets ($20) include six sample-sized portions. (Don't worry: Regular-sized food and beverages are also available for purchase.) 
Details: Noon-10 p.m. Saturday and Sunday on 18th Street between Racine Avenue and Throop Street. $5 / MAP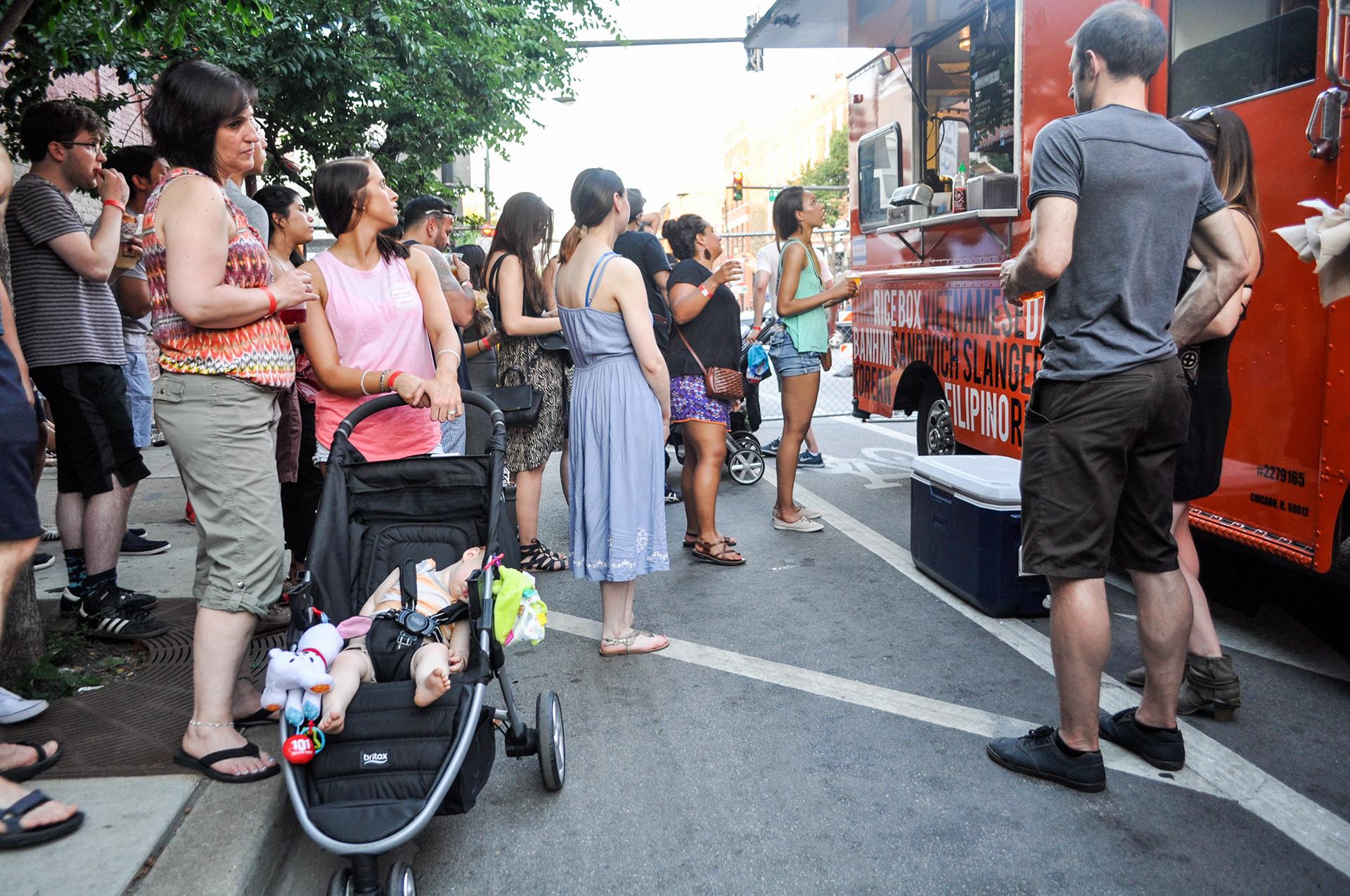 (Courtesy of Pilsen Food Truck Social)
7. Bounce
Aerial arts, Zumba and mini-golf are just a few of the activities kids can do at the BOING! Family Fest. New this year, the fest includes a sensory-friendly sing-along, American Sign Language workshop and a write your name in braille activity led by a visual impairment educator.
Details: Noon-4 p.m. Sunday at the Chicago Children's Theatre, The Station, 100 S. Racine Ave. $10 / MAP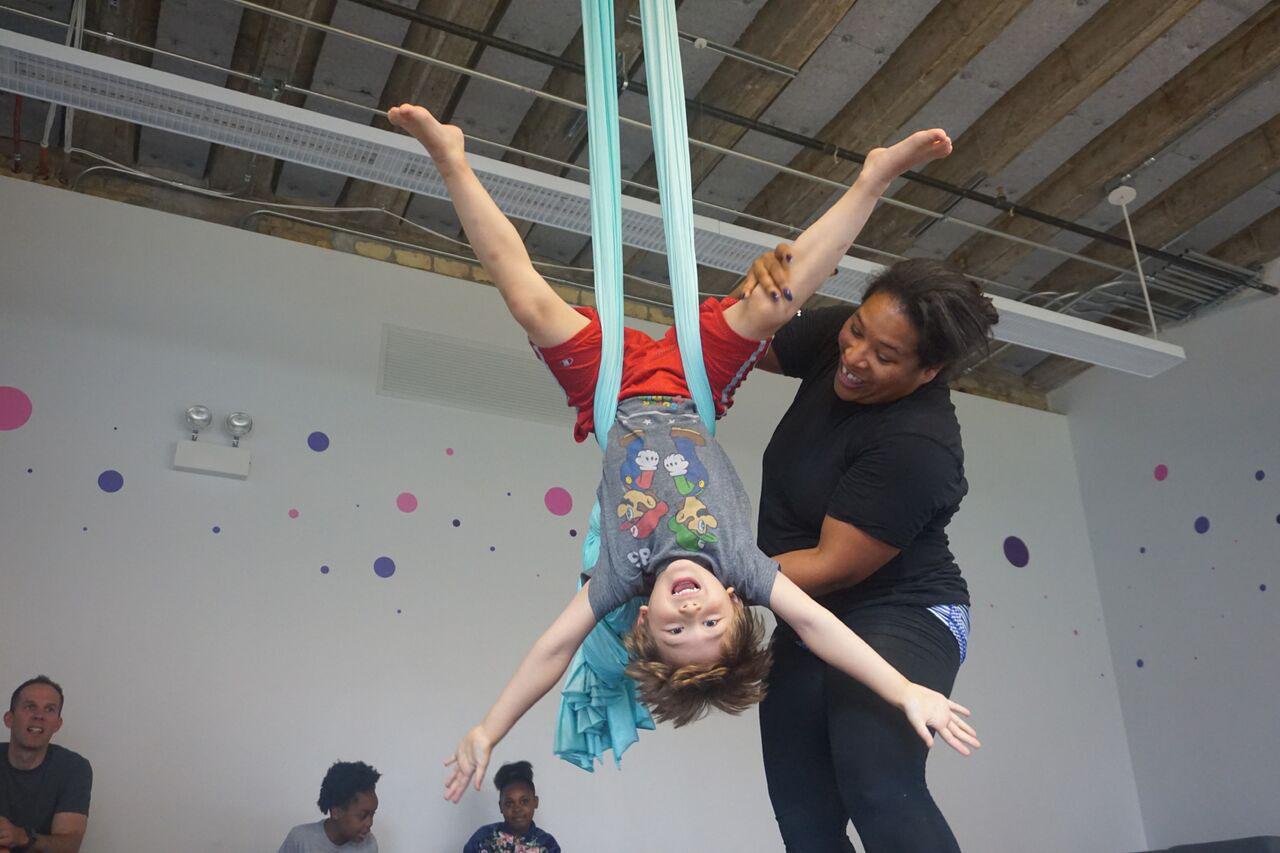 (Courtesy of Chicago Children's Theatre)
8. Acquire
Traditional and recycled works from more than 200 juried artists is on display at the Wells Street Art Festival. Musical entertainment, performances by the Jesse White Tumblers (2:45 p.m. Saturday; 1:45 p.m. Sunday), and a kids' art corner are also on tap.
Details: 10 a.m.-10 p.m. Saturday and Sunday along Wells Street between North Avenue and Division Street. $8 / MAP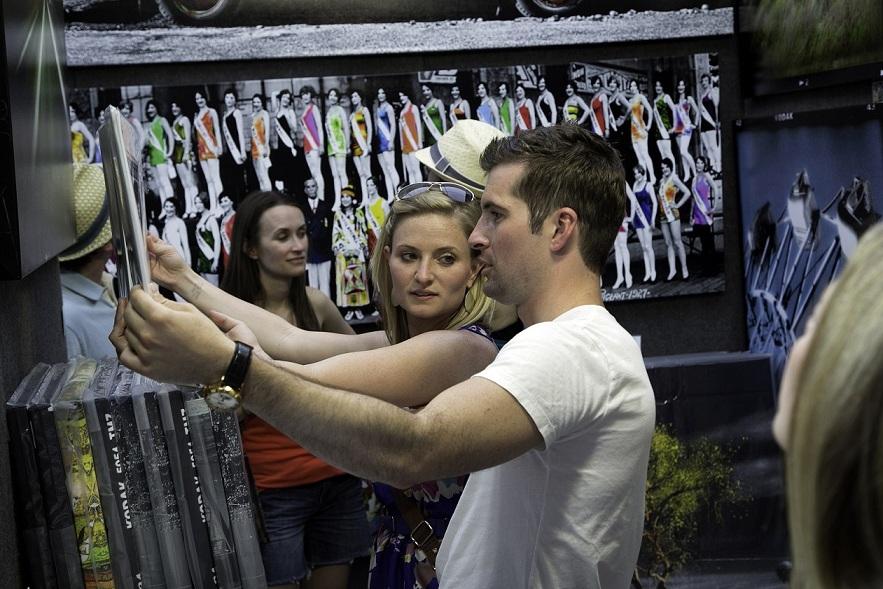 (Special Events Management)
9. Pulse
The electronic music festival Spring Awakening features 90 bands on five stages. For the first time in its history, the fest will be held outside the city in Hoffman Estates on 27 acres of land – that's plenty of space for some serious hula hooping. (Yes, hula hoops are allowed, according to the fest guide.) Headliners include Zedd and Illenium (Friday); DJ Snake and Rezz (Saturday); and Griz and Martin Garrix (Sunday).
Details: 1-10 p.m. Friday-Sunday at Poplar Creek, 5523 Prairie Stone Pkwy, Hoffman Estates. $79-$89 / MAP
(Rezz / Facebook)
10. Get slimed!
Iconic green slime oozes at Nickelodeon Slime Fest, where you can explore a slime maze, dance at slime disco, and of course, get slimed – so be sure to dress accordingly. Meet Nickelodeon stars from TV shows, including Kel Mitchell from "All That," and Ella Anderson and Riele Downs from "Henry Danger." Musicians Pitbull, T Pain and Bebe Rexha perform both nights, along with Nickelodeon star JoJo Siwa
Details: 9 a.m.-5 p.m. Saturday and Sunday at Huntington Bank Pavilion at Northerly Island, 1300 S. Linn Drive. $55 standing room only; $95-$110 grandstand seating; $149 and up for VIP; free for kids under age 2 / MAP
(Flying Cloud / Flickr)
Events listed are subject to change. We recommend double-checking times and locations before you head out the door. Want to share your upcoming events with us for consideration in a future roundup? Send us an email.
---