The statue of a standing Abraham Lincoln in Lincoln Park is instantly recognizable to Chicagoans – even when it's in Mexico City, which is where a WTTW producer spotted an exact replica of the Chicago monument.
So how did honest Abe wind up standing around south of the border? Geoffrey Baer has the answer to that – and he shares the history of Novelty Golf in Lincolnwood.
---
Greetings from Mexico City. Last night I was in Parque Lincoln, and saw this statue. Look familiar? The plaque said it was a gift from the United States. Did someone copy St. Gaudens' Standing Lincoln from Chicago's "Parque Lincoln"?
– Dan Protess, WTTW
Our questioner, WTTW producer Dan Protess, is referencing the similarity between the Mexico City sculpture, below, and the so-called "Standing Lincoln" in Chicago's Lincoln Park.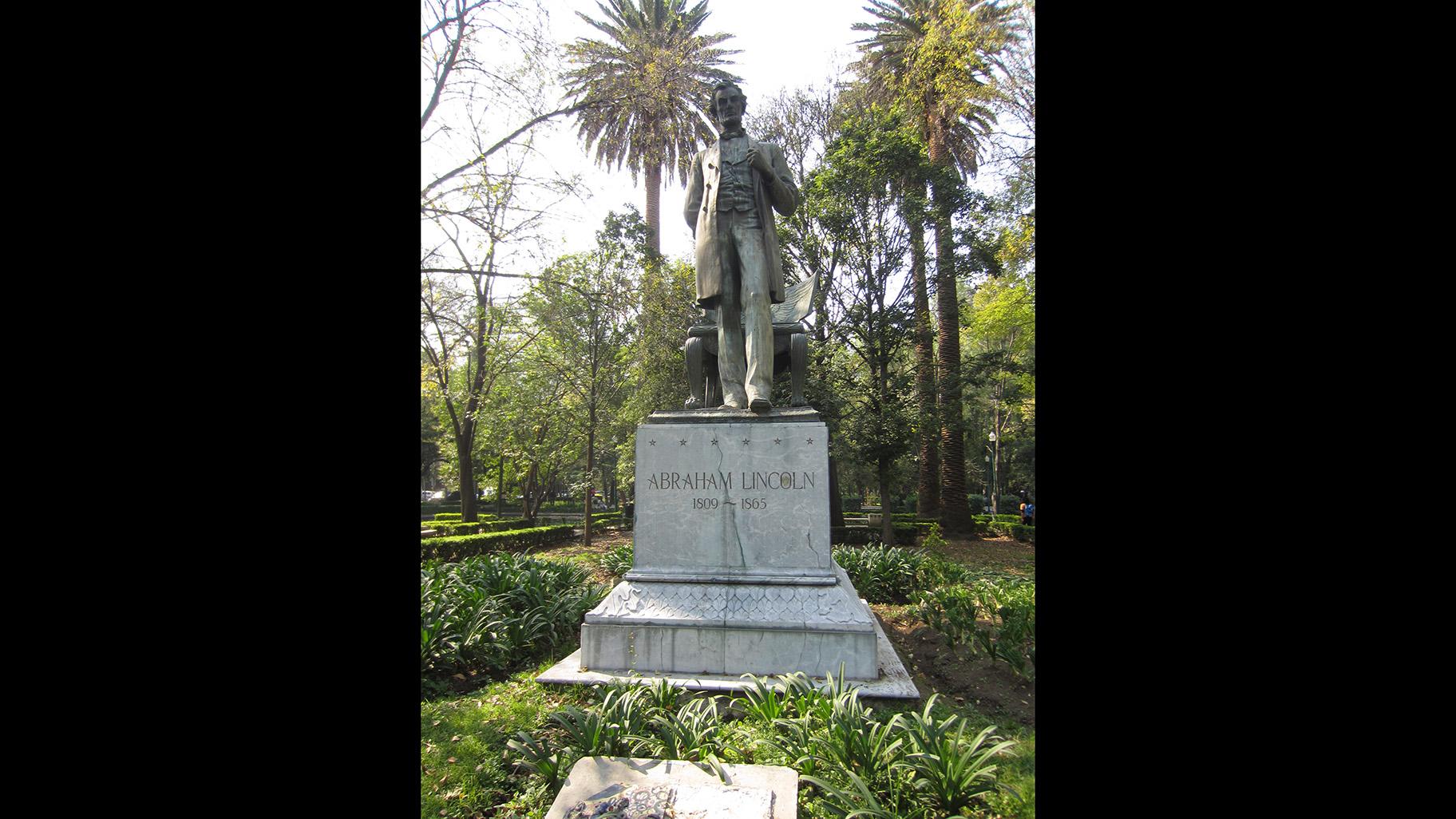 It's considered one of the most important works of the greatest American sculptor of the 19th century, Augustus St. Gaudens. He shows Lincoln deep in thought as he rises to give a speech. It was unveiled in 1887 and deeply influenced other artists' depictions of the slain president.
Dan Protess and I have featured the Standing Lincoln in some of our programs so you can imagine how surprised Dan was to spot the spitting image in Mexico!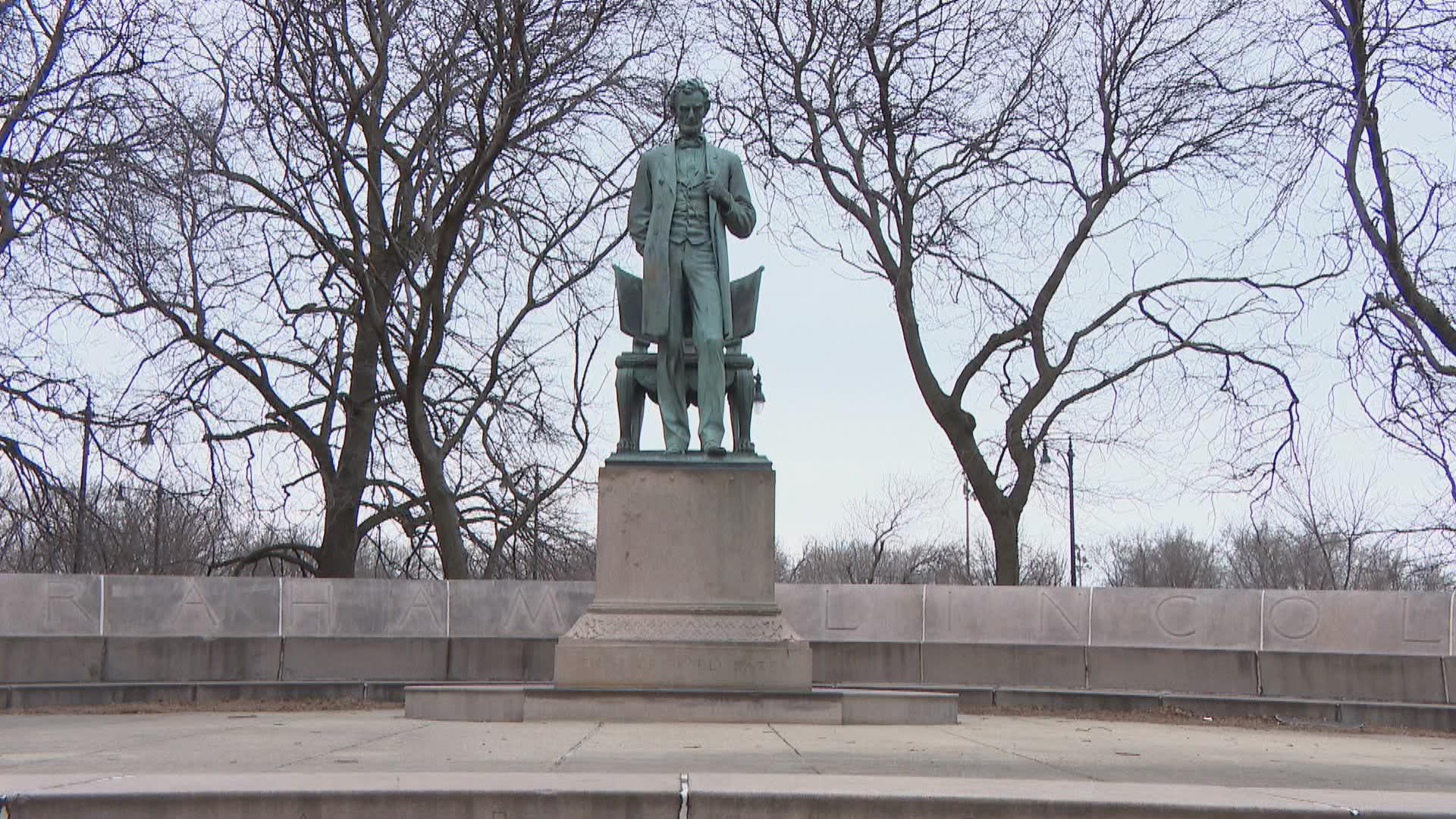 You can thank President Lyndon Johnson for the sculpture in Parque Lincoln. He commissioned the work in 1964 as a gift to reinvigorate relations with Mexico.
In researching this we found there are four more duplicates: in Parliament Square in London, Cambridge, Massachusetts, a cemetery in Los Angeles and at Saint Gaudens' home and studio in New Hampshire, which is now a National Historic Site.
Saint Gaudens authority Thayer Tolles, a curator at New York's Metropolitan Museum of Art, says that after Augustus Saint Gaudens died, his wife Augusta (she said they were known as Gus and Gussie) controlled the rights to duplicate works that Saint Gaudens had copyrighted. She made miniature reproductions and sold them to make money to live on.
But the Standing Lincoln was never copyrighted. It belonged to the Lincoln Park Commission and when Gussie asked to make copies, they voted unanimously to "never permit any replicas to be made."
Augusta then appealed to the president's son Robert Todd Lincoln himself to intervene and the Park Commission granted permission to "aid the widow." She went on to make miniature replicas and sold them to make money to live on.
The commissioners also seem to have granted permission for the first full-size replica to be made for London to celebrate the hundredth anniversary of the peace treaty between the U.S. and the U.K. that ended the War of 1812. It was unveiled in 1920.
They are very precisely made castings. Artisans made molds from the original statue on site. These were then were used to make a full-sized plaster replica from which new molds and bronze castings were made. The newest replica at Saint Gaudens Historic Site in 2016 was made from the same plaster casting used for Mexico City in 1964. It had been stored at the historic site and had to be extensively restored.
They also seem to have granted permission for plaster molds to be made from the sculpture so the London reproduction could be cast in 1920. Today the work is in the public domain and a plaster casting is stored at the Saint-Gaudens historic site.
There are several other Saint Gaudens works in Chicago, including two in Grant Park – a sculpture of Civil War Gen. John A. Logan, and another Lincoln, this one seated. The Logan monument made front pages all over America when protesters climbed it during the 1968 Democratic National Convention. Interestingly, a different sculptor created the horse.
Saint Gaudens was also the sculpture advisor for the all-star cast of artists assembled for Chicago's 1893 World's Fair, which he called the greatest meeting of artists since the 15th century!
Our questioner Dan Protess took a deep dive into Saint Gaudens in the PBS primetime program "10 Monuments that Changed" America. We featured Saint Gaudens' mind-boggling memorial in Boston to the Massachusetts 54th, an African American regiment that fought in the Civil War. That show will re-air on WTTW on July 5, or you can watch it online.
---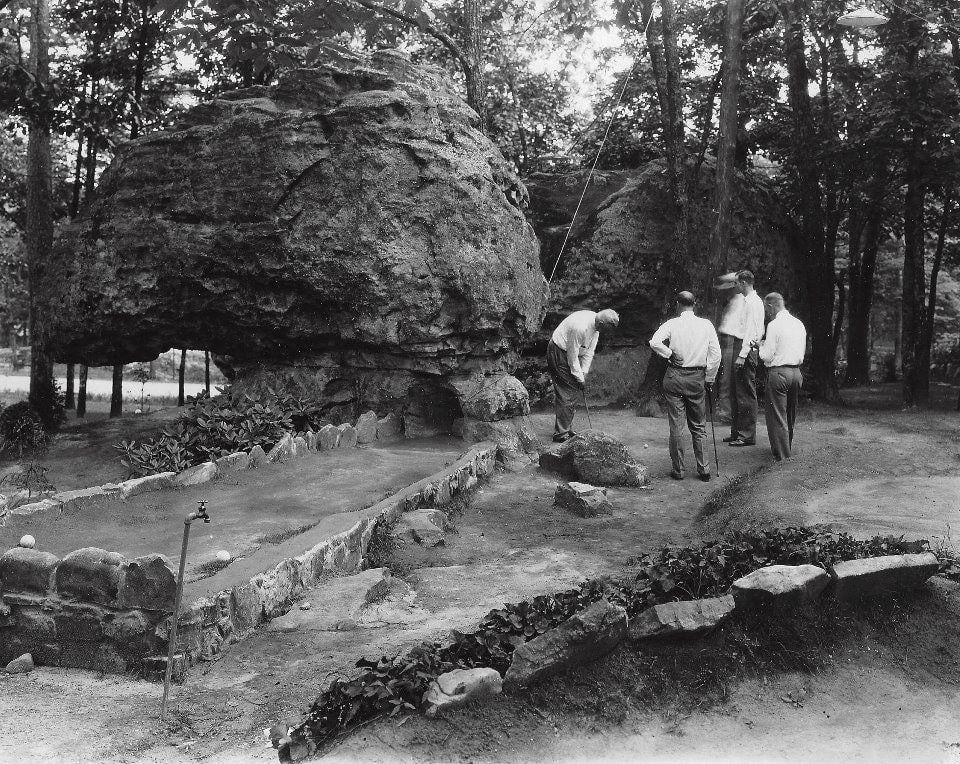 When I was a child I was awed by my first visit to the Novelty Golf course in Lincolnwood. I recently met a relative from that neighborhood and was astonished to hear that it not only is still there, but virtually unchanged from the 1950s! Tell me about the history and the owners of this attraction!
– John Rohr, Darien
The family owned and operated Novelty Golf has been at Lincoln and Devon avenues for almost 70 years. As our viewer said, they've stayed true to old-fashioned miniature golf, with foot-pedal-operated moving obstacles and quirky fiberglass figures guarding each hole.
We talked to Craig Klatzco, who is part of the third of four generations of Klatzcos to own and operate the course. He said his grandparents, Rose and Louis Klatzco, and their son Buddy bought an existing, but sub-par, mini-golf course at Devon and Lincoln in 1964, and made some improvements. They added batting cages, a game room, and the Bunny Hutch snack shop later. (The Klatzco family also owned Hollywood Kiddieland, a small amusement park nearby at Devon and McCormick, for many years.)
The two courses are separated by planting beds full of flowers and even fruits and vegetables. Klatzco said that one visitor actually started picking some produce while she was playing the course.
Back in 1992, Novelty Golf was featured on the WTTW program "Wild Chicago." In the show (you can watch it below) Craig's brother Richard Klatzco mentioned that one of a pair of 8-foot-tall chickens had gone missing from the course and asked for its return. After the episode aired, he received a call from a viewer who said they spotted the chicken while riding the L. Klatzco says he found the free-range chicken in a Ravenswood backyard. The homeowner claimed to know nothing about where it came from, but it still had "Property of Novelty Golf" painted on its foot, so Craig brought it back to its roost.
---
You can trace mini-golf's origins back to the famous old St. Andrews golf course in Scotland, where a putting-only course was created for women to play because full swings of a golf club were considered unladylike.
Early mini-golf courses like that one were just miniature versions of regular golf courses, but in 1929, Georgia man Garnet Carter built a goofy mini-golf course with wacky obstacles to entertain guests at his tourist trap Lookout Mountain.
Novelty Golf is now open for the season for anyone looking to do some Memorial Day weekend putting.
And a fun side note: Klatzco's grandfather was one of two police officers who drove their car across the DuSable bridge, then called the Michigan Avenue bridge, as it was opening while chasing a criminal named Vincent "Skimmer" Drucci. The officers spotted Drucci on North LaSalle, and he sped off in his own car across the four-foot gap that had opened to let a lake steamer pass through. Sergeants Tuohy and Klatzco made the same jump in their police vehicle and captured Drucci on the other side, who had abandoned his car in a traffic jam and tried to escape on foot.
Note: This story was first published May 22, 2019. It has been updated.
---
More Ask Geoffrey: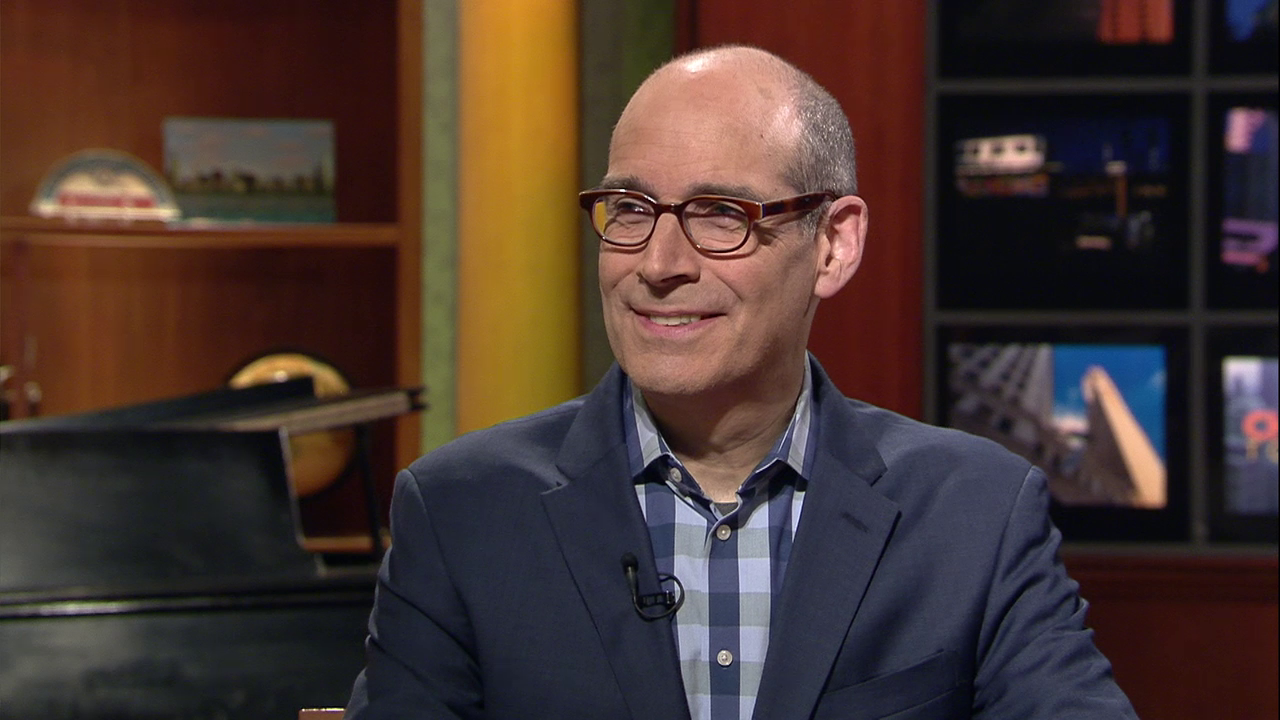 Did you know that you can dig through our Ask Geoffrey archives? Revisit your favorite episodes, discover new secrets about the city's past, and ask Geoffrey your own questions for possible exploration in upcoming episodes. Find it all right here.
Do you have a question for Geoffrey? Ask him.
---