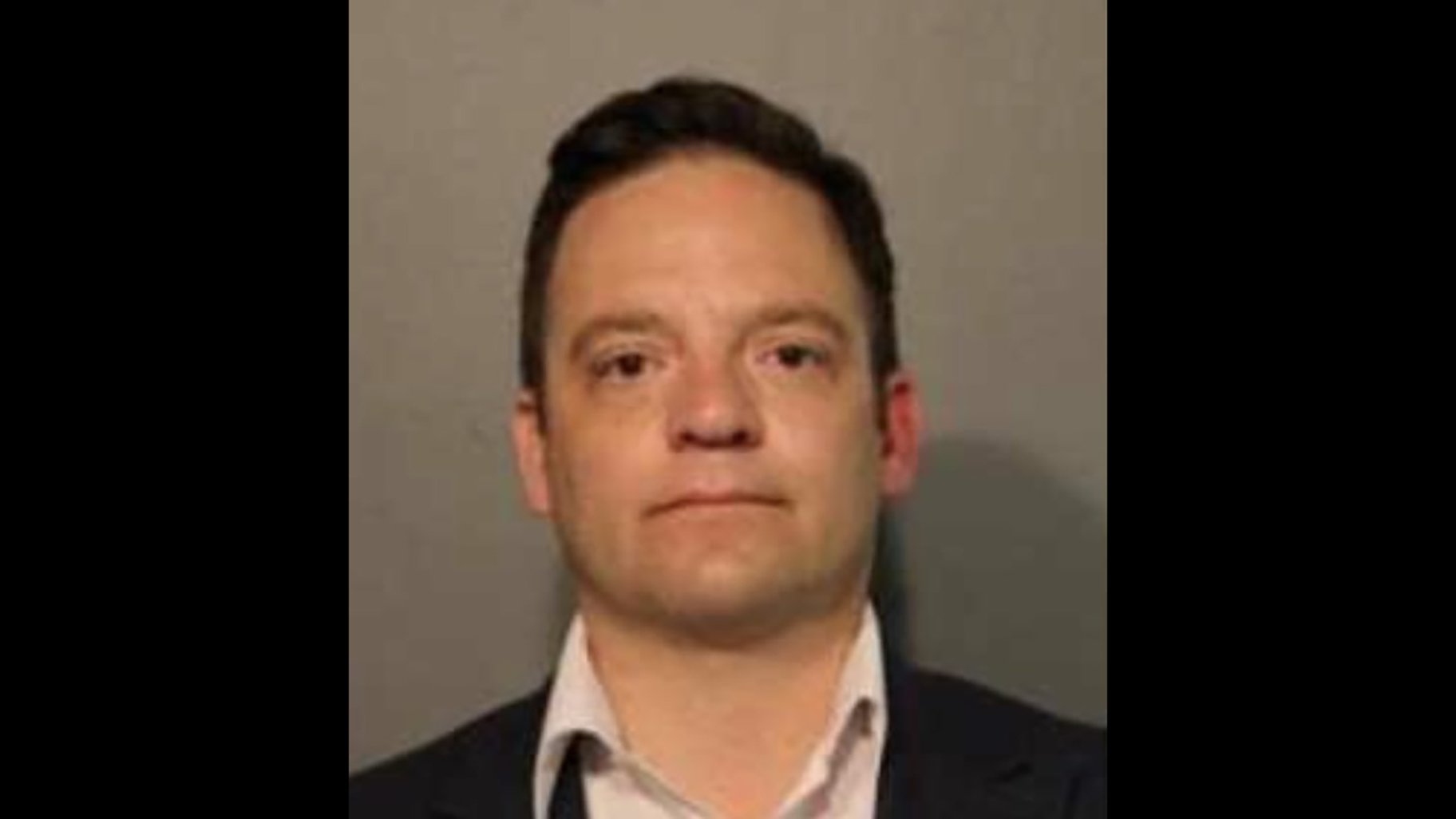 Ald. Proco "Joe" Moreno (Chicago Police Department)
A day after he was charged with four felonies for allegedly lying to police and committing insurance fraud, outgoing Ald. Proco "Joe" Moreno (1st Ward) is now facing a lawsuit from a woman who was arrested after he falsely reported his car had been stolen.
Liliya Hrabar filed the defamation lawsuit in a Cook County court Thursday, more than three months after she was taken into custody by Chicago police who found her driving the 2016 Audi A6 that Moreno had reported stolen.
But Hrabar said Moreno had given her permission to use the vehicle, and she had no idea it was considered stolen.
Her claims were backed this week by Cook County prosecutors, who charged Moreno with felonies that include obstruction of justice, insurance fraud and disorderly conduct.
"It doesn't matter what happened, I don't want anything bad to (happen to) him," Hrabar said during a press conference at her attorney's office Thursday. "But I think he has to take responsibility for what he's done."
According to her lawsuit, Hrabar and Moreno began dating last fall, at which time the alderman allowed her to begin using his vehicle "for an extended period of time." On Jan. 3, 2019, Moreno allegedly handed over the keys to Hrabar and watched her drive away in the car from his Wicker Park home.
A day later, Moreno called Chicago police and reported the vehicle stolen, according to prosecutors. He made a similar claim to State Farm insurance, which was prepared to pay him $30,000 in compensation for his loss.
But on Feb. 4, before that payment could be made, police found Hrabar driving the "stolen" Audi. Despite pleading with officers, saying that Moreno had given her permission to use the vehicle and showing them text messages explaining as much, Hrabar was arrested and charged with criminal trespass to a motor vehicle.
That same day, Moreno was interviewed by WGN about the stolen vehicle report and claimed there had been a "miscommunication" and "misunderstanding" between himself and Hrabar.
"There were calls that I wanted the car back so I got the car back," Moreno told WGN. "She's fine. She's a single mom who I'm trying to help out. You know, the road to hell is paved with good intentions."
Prosecutors say that statement was "diametrically opposed" to what he had reported to police and State Farm and based on those statements, the Chicago Police Department dropped the charges against Hrabar and launched an investigation into the alderman.
That's also the moment Hrabar said she lost faith in the alderman.
"As he stated in the days after this, it was a mistake, he was trying to help her out," Hrabar's attorney Michael Gallagher said. "I don't see how that could have been a mistake based on the facts of this case, I don't see how he was helping her out by destroying her reputation."
The alleged incident occurred in the lead-up to Moreno's ultimately unsuccessful re-election bid this year the 1st Ward, where he was defeated by challenger Daniel La Spata.
Hrabar claims that once her story began making headlines following her arrest, the alderman asked her to keep quiet and lay low until until after that election was over.
"He told me like, 'You don't need to deal, you don't need to answer, you don't need to deal with that. I'm the one who's gonna deal with that,'" Hrabar said.
Hrabar and Gallagher didn't specify a specific monetary amount, but said they're seeking more than the $50,000 jurisdictional minimum through the suit.
Contact Matt Masterson: @ByMattMasterson | [email protected] | (773) 509-5431
---
Related stories:
Ald. Moreno Charged with Insurance Fraud, Obstruction of Justice
Ald. Ed Burke Accused of Electioneering
Amara Enyia Casts Personal Financial Issues as Selling Point in Campaign for Mayor
Growing List of Aldermen Speak Out Against Lincoln Yards Development
13 Revelations from House Speaker Michael Madigan's Deposition
---