After being arrested late Tuesday, outgoing 1st Ward Ald. Proco "Joe" Moreno has been hit with four felony criminal charges after police say he lied to them earlier this year about the theft of his vehicle.
The 47-year-old alderman was charged Wednesday morning with felony counts of insurance fraud in an amount between $10,000 and $100,000, and obstruction of justice for destroying evidence. He also faces charges of felony disorderly conduct and an offense related to motor vehicles.
Alderman Charged with Insurance Fraud and Obstruction of Justice #ChicagoPolice pic.twitter.com/kFgtpBIcFl

— Tom Ahern (@TomAhernCPD) May 15, 2019
---
Cook County Judge John Lyke Jr. released Moreno on a $10,000 I-bond, meaning the alderman won't have to pay any money down, but will be held under electronic monitoring during the case.
Cook County prosecutors allege Moreno falsely claimed both to Chicago police and his insurance agency State Farm that his 2016 Audi A6 had been stolen out of his garage sometime before Jan. 4, 2019. However, Moreno allegedly turned the vehicle and its keys over willingly only hours earlier to a woman he had previously dated.
Moreno told police no one else had access to the car, according to prosecutors, and informed his insurance agency that he believed he had left a key in the car and someone had stolen it out of a detached garage.
Because of those false statements, police listed the vehicle as stolen and State Farm was prepared to pay out more than $30,000 for the loss of the vehicle.
But before that payment could be made, police located the vehicle in the early morning hours of Feb. 4 and arrested the female driver found inside. The woman identified Moreno as the owner and pleaded with officers not to arrest her, however she was taken into custody and charged with criminal trespass to a motor vehicle.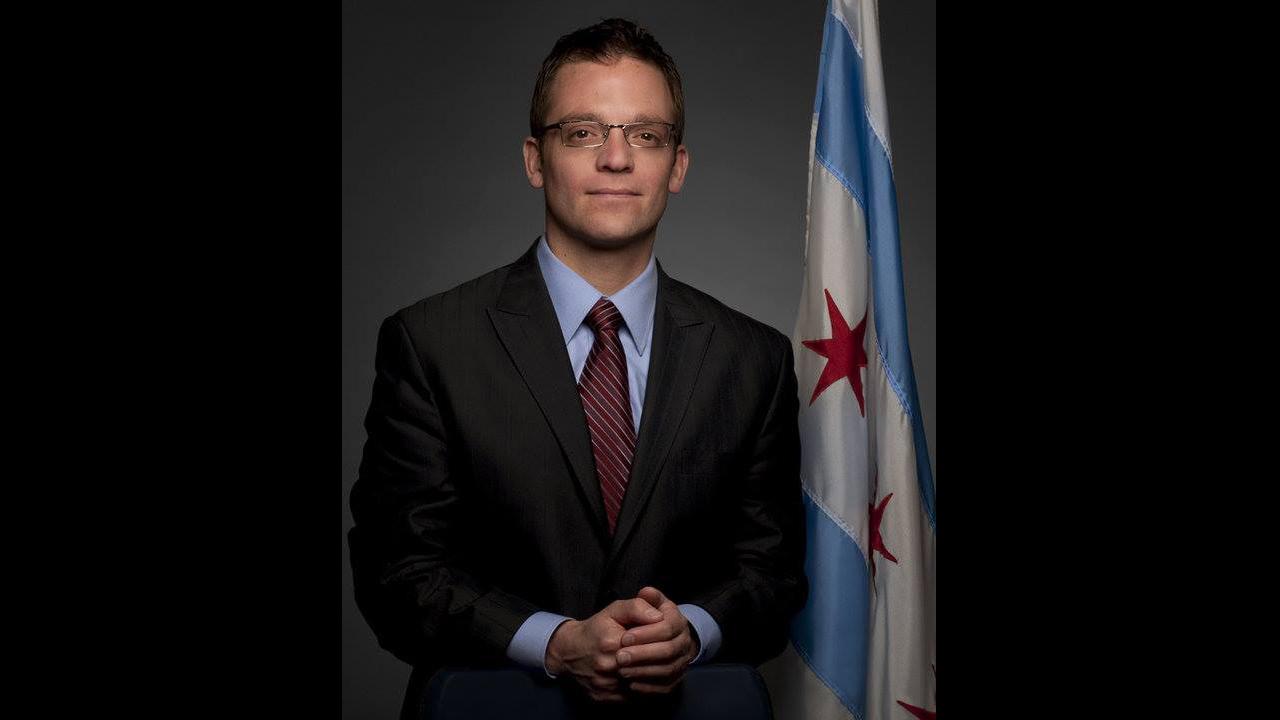 (Alderman Joe Moreno 1st Ward / Facebook)
That same day, Moreno was interviewed by WGN about the stolen vehicle report and claimed there had been a "miscommunication" and "misunderstanding" between himself and the woman.
"There were calls that I wanted the car back so I got the car back," Moreno told WGN. "She's fine. She's a single mom who I'm trying to help out. You know, the road to hell is paved with good intentions."
Prosecutors say that statement was "diametrically opposed" to what he had reported to police and State Farm, and based on those statements, the CPD dropped the charges against the woman and launched an investigation into the alderman.
Before setting bond, Lyke admitted that although he doesn't personally know Moreno, the alderman had previously endorsed his candidacy to become a judge. Lyke was willing to recuse himself and let another judge decide bond, but both prosecutors and Moreno's attorney decided against it.
Lyke later said the allegations, if proven, represented a "terrible lapse in judgment." Moreno's attorney Camilo Oceguera declined to take questions from reporters after the hearing, but said the "appropriate" bond was set.
"(He has) strong ties to the community, there's no prior offenses," Oceguera said. "He'll be getting out soon, as we anticipated, and we're looking forward to our day in court."
Moreno was defeated earlier this year in a race to retain his 1st Ward seat, losing to challenger Daniel La Spata. His term is set to expire next week and he is due back in court for a hearing next month.
Contact Matt Masterson: @ByMattMasterson | [email protected] | (773) 509-5431
---
Related stories:
Ald. Ed Burke Accused of Electioneering
Amara Enyia Casts Personal Financial Issues as Selling Point in Campaign for Mayor
Growing List of Aldermen Speak Out Against Lincoln Yards Development
13 Revelations from House Speaker Michael Madigan's Deposition
---