The clock is ticking for 45,000 Cook County property owners who owe $142 million in delinquent taxes. They have until 11:59 p.m. Thursday to pay up, and if they don't, those unpaid bills may become opportunities for investors.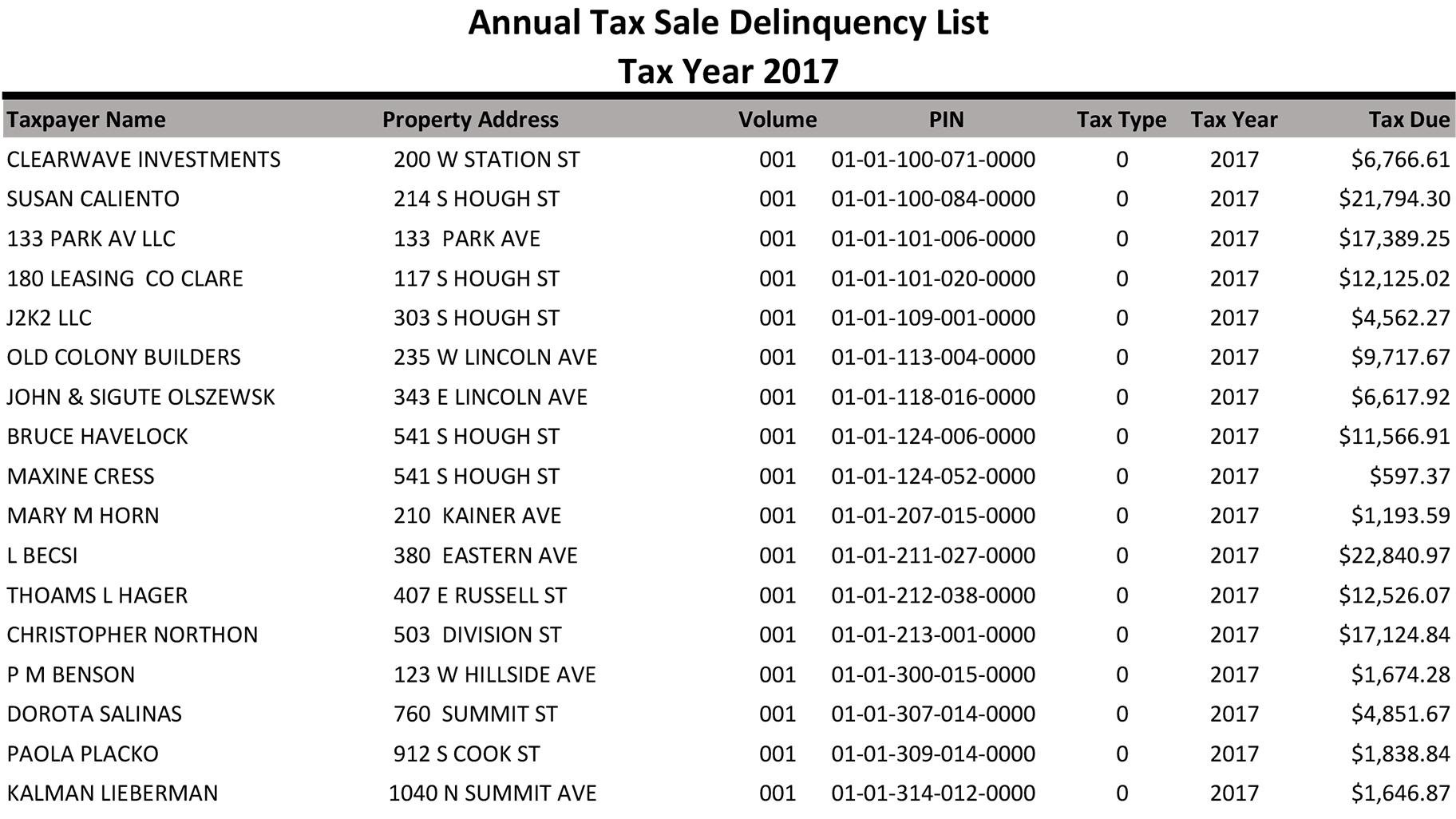 Document: 2017 Annual Tax Sale Delinquency List That's because the Cook County Treasurer's Office is about hold its annual tax sale as required under Illinois law. The sale begins at 8:30 a.m. Friday and continues through Wednesday, with a reoffer on Friday, May 10.
Cook County Treasurer Maria Pappas says her problem with the sale is that it usually affects those who are most vulnerable – senior citizens.
"I was in (Ald.) Roderick Sawyer's ward doing outreach there, and someone came in who was delinquent, and yes, his property would've been sold, but when we ran his address through the computer, he was owed exemptions," Pappas said.
"So what we're doing is, we're telling people you have to look at your exemptions. If you go to our website and put in the address on your property or anybody's property you can go back 20 years to see whether or not you made a double payment, and we will refund that."
Pappas says there is $86 million in overpayments and $44 million in unclaimed exemptions. "There are people that don't have the money that's sitting in this office," she said. "We're driving them to this website with their address, and they can see if I owe them money instead of them being on the tax sale list."
---
Related stories:
Illinois Inches Closer to a Graduated Income Tax
Pritzker: 'No Concerns' About Investigation of Property Tax Appeal
Cook County Assessor Fritz Kaegi Pushes for More Reform
---