In this week's edition: A youth basketball league from the 1940s and '50s is a reminder of Japanese American internment during World War II. And why a Northwest Side high school auditorium is named after the founder of the Harlem Globetrotters.
---
I came across a program from a basketball double header around 1950. One game featured the Chicago Huskies, with a roster of all Japanese Americans, right after WWII. Any history on this team?
– Kevin O'Halloran, Oak Forest
The Chicago Huskies were one of 25 teenage basketball teams of second-generation Japanese Americans, or Nisei, who played in the Chicago Nisei Athletic Association basketball league in the 1940s and 50s. The CNAA was formed by a group of Japanese American volunteers in Chicago to help other Japanese Americans who relocated to Chicago when their forced internment ended after World War II.
A quick history recap: After the bombing of Pearl Harbor, FDR signed an executive order sending Japanese Americans to internment camps on the West Coast. Of course, now we look at this as a particularly shameful chapter in American history.
After the war, many internees returned to their original homes only to find them appropriated, foreclosed on, even vandalized. The U.S. government "encouraged" the internees to resettle away from the West Coast, where dense Japanese communities had formed, because they believed that staying in these communities kept the Japanese Americans from assimilating fully into American culture.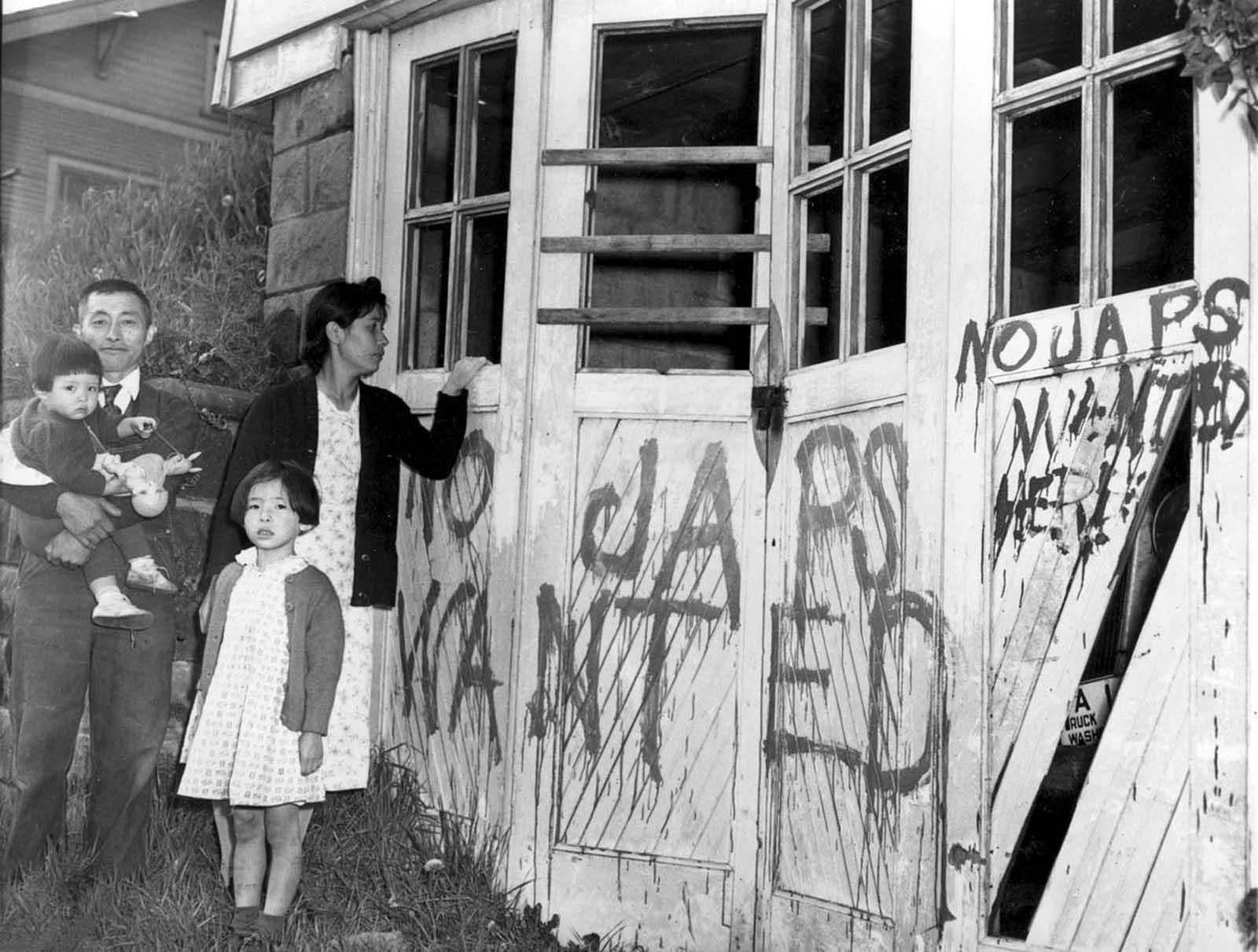 The government had relocation offices in a handful of cities across the country, and promoted Chicago for its economic opportunities and relative tolerance toward Asian Americans. Twenty-thousand former internees moved to Chicago in the mid-1940s, and many of them landed in the Lakeview neighborhood and opened businesses there. A small group of volunteers in Chicago created the Chicago Resettlers Committee to help the families with services like job placement and housing assistance.
They also helped them acclimate by creating the Chicago Nisei Athletic Association sports teams, which included baseball, track, bowling and basketball teams like the Huskies. The Huskies were a good team – they won the Nisei League championship for the first five years running.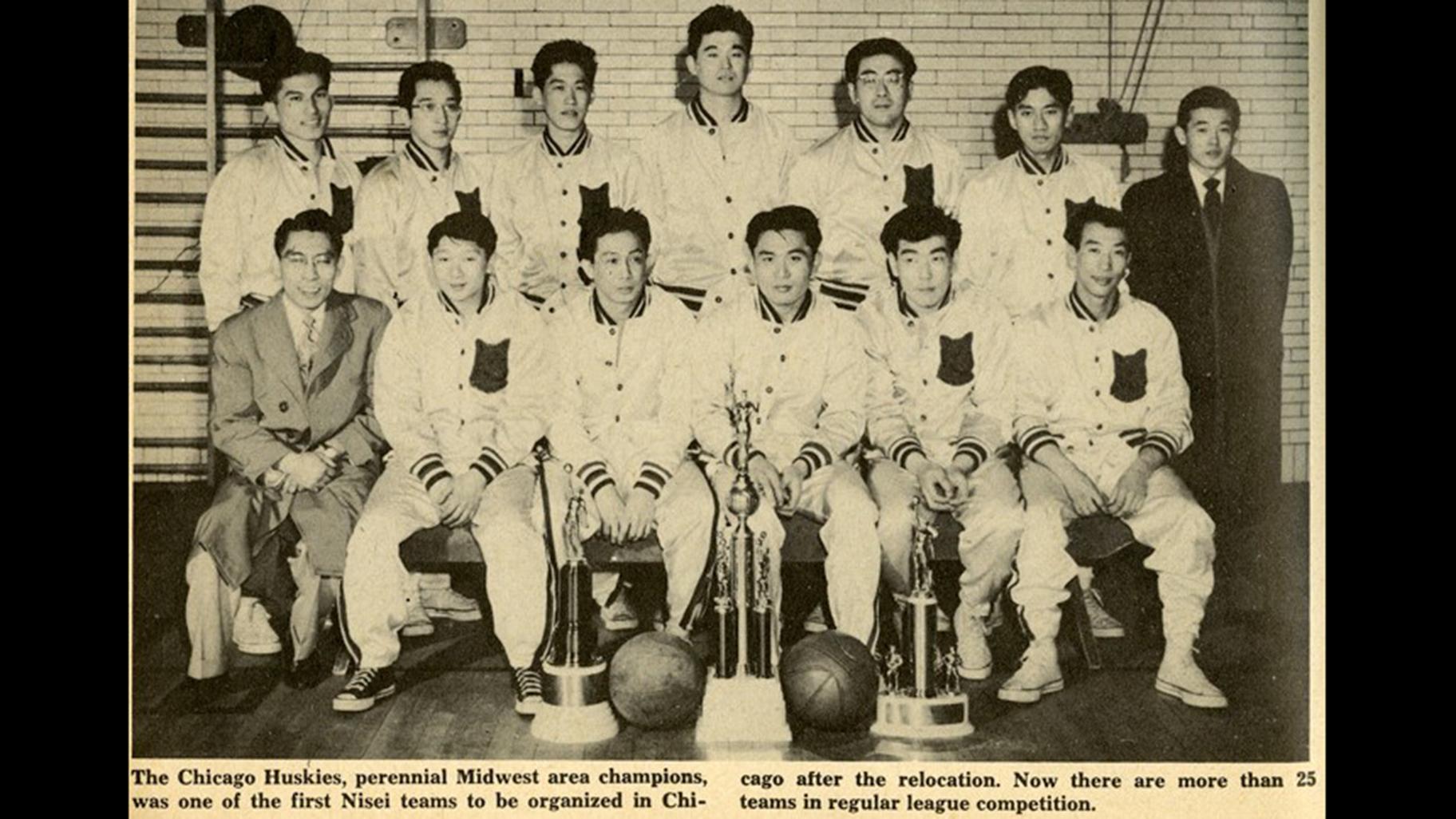 The Chicago Huskies (Credit: Japanese American Service Committee)
Over the years, the Japanese American community dispersed throughout the city and suburbs, and that's why the league disbanded in the 1960s.
The Chicago Resettlers Committee later became the Japanese American Service Committee. They still exist today and helped us answer this question.
Though there is no longer a Japanese American neighborhood in Chicago, there is one very visible reminder of the former Japanese community in Lakeview – the Nisei Lounge on Sheffield Avenue. The present non-Japanese owners and other sources say it was founded in the post-war era by second-generation Japanese Americans as a place for Nisei to gather. Today, the Nisei's biggest claim to fame might be as a place where anyone looking to punish themselves with liquor can get a shot of Malort.
---
Why is the auditorium at Kelvyn Park High School named for Abe Saperstein, the founder of the Harlem Globetrotters? He went to Lake View High School, not Kelvyn Park.
– Robert Sylvan, Skokie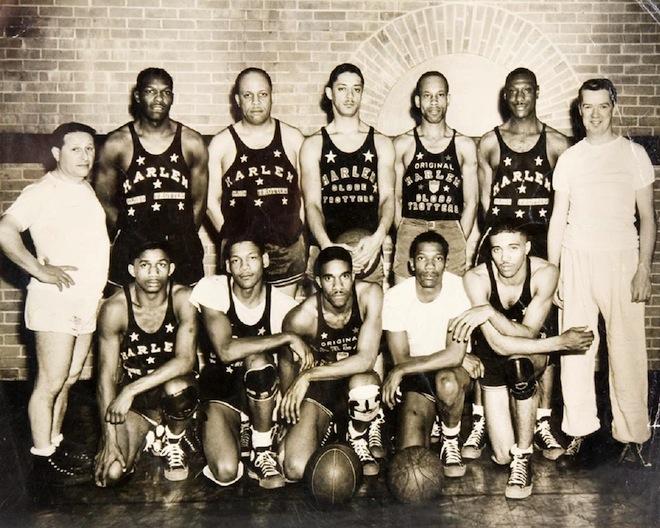 Abe Saperstein and team
Although Abe Saperstein's alma mater Lake View was a few miles east of Kelvyn Park, Saperstein for some reason had a special fondness for and connections to Kelvyn Park. His Globetrotters played annual benefit games there with the proceeds going to support the school, and Kelvyn Park's assistant principal and basketball coach Philip Brownstein was also the head scout for the Harlem Globetrotters.
After Saperstein's death in 1966, his wife Sylvia donated money to the school to renovate the auditorium as a memorial to her late husband, and he was eulogized at the auditorium's dedication.
For a Jewish immigrant who was just 5 foot 3, Saperstein casts a long shadow in sports history.
His family moved to Chicago from London in 1907 when Saperstein was 5 years old and settled on the North Side. He was a good athlete – he played nine sports at Lake View High School – but he realized a guy his size wasn't going to get too far playing professional sports, so he made sports his business. Saperstein worked for the Chicago Parks as an athletic director and coached young African American basketball players at a Jewish youth center on Maxwell Street.
In 1927, Saperstein started coaching with five former basketball players from Wendell Phillips High School who wanted to go semi-pro. He booked them in games under the name the "Savoy Big Five" after the Savoy Ballroom where they first played. The team left the Savoy after money disputes and Saperstein rebranded them as the Harlem Globetrotters, even though they had yet to leave the country by then. The "Harlem" part of the name was intended to promote that the team was all black, because Harlem was the center of black culture at the time.
Of course, now the Globetrotters are world famous for their comedic style and trick plays, but for decades they were a serious team who dominated their competition. It wasn't until the team had a ludicrously outsize lead in a regular season game – 112-5 – that the Globetrotters started to get a little silly to entertain the crowds. Once the NBA began drafting black players in 1950 and the Globetrotters were no longer the only game in town for black talent, the team truly began to evolve into the entertainment troupe we know today.
A little more on Kelvyn Park: If it looks a little small for a CPS high school, that's because it was originally built as an elementary school in 1917. Today students from grades 7-12 attend Kelvyn Park.
And there's a WTTW connection to Kelvyn Park as well. In 1979 WTTW aired a documentary made by Kelvyn Park students called "As We See It." It was produced as a mock news broadcast and took on some very sensitive issues about the impact of integration as the school was changing from majority white to majority Latinx. You can watch the entire documentary below.
Note: This story was originally published May 1, 2019.
---
More Ask Geoffrey: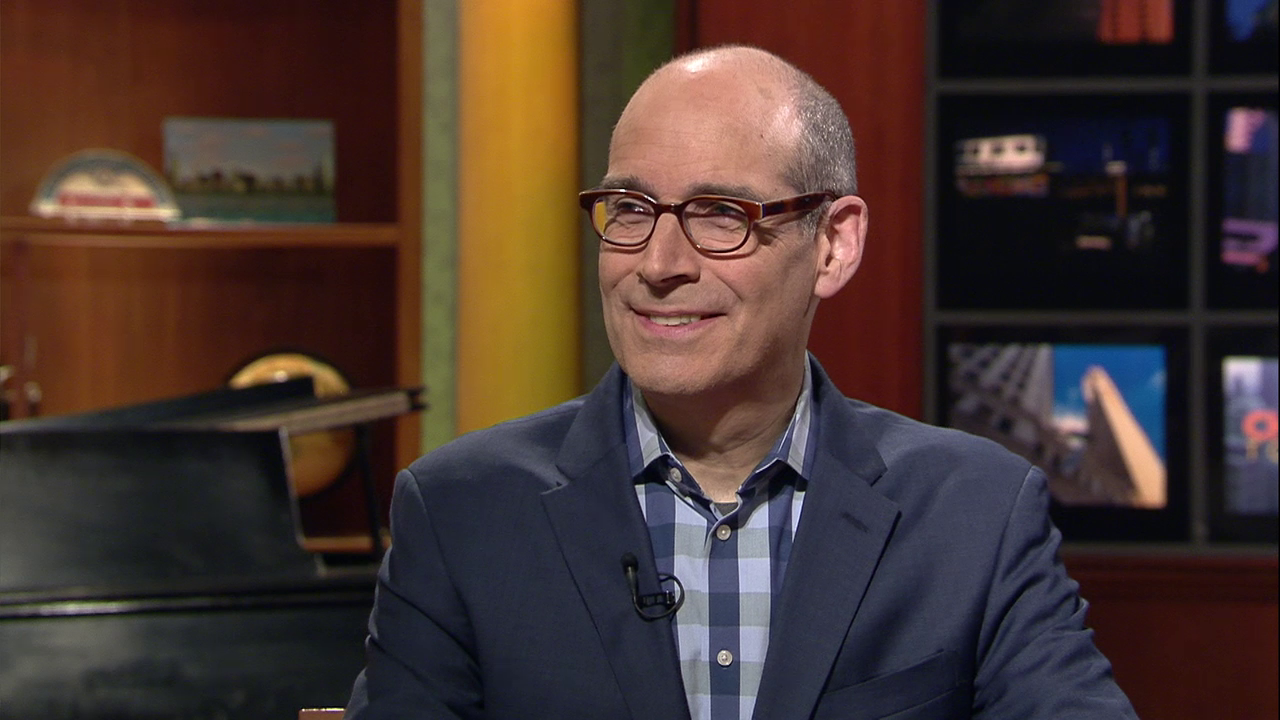 Did you know that you can dig through our Ask Geoffrey archives? Revisit your favorite episodes, discover new secrets about the city's past, and ask Geoffrey your own questions for possible exploration in upcoming episodes. Find it all right here.
Do you have a question for Geoffrey? Ask him.
---