There's a new business incubator in Chicago that's cooking up some innovative food products on the West Side. And it's the home for a culinary wizard's passion project.
TRANSCRIPT
Rick Bayless, Frontera | Mexico One Plate At A Time: There has been an explosion in great restaurants in Chicago. But now we've grown so big in these kinds of restaurants that we don't have enough staff to fill them all.
Brandis Friedman: The Hatchery Chicago is a brand-new business incubator that provides food-grade kitchen space and help for budding food and beverage entrepreneurs. It's also home to celebrity Chef Rick Bayless' "Culinary Core Institute," where he'll be teaching culinary skills to underserved youth.
Bayless: So, there is a need in the restaurant community for skilled labor, and there is a need in many of these neighborhoods, to get skills to the people that are there. So, we have started a project to provide basic culinary skills to people that live in that neighborhood.
Friedman: Bayless notes that parts of the West Side where the Hatchery is located have 80% unemployment. He hopes his program will train 80 students a year. 
The Hatchery has a large shared kitchen, plus 56 private kitchens, networking and learning spaces, as well as a warehouse with cold- and dry-storage. But unlike other incubators, it also provides help on the business side. Accion, a nonprofit microlender, is right on site, providing small business loans and business coaching.
Mayor Rahm Emanuel: To have this space all in, both innovation and financing in one space, is unique for the city of Chicago.
Friedman: For the owners of Mera Bites, being able to learn and grow their paleo, gluten-free, dairy-free cookie company at the Hatchery has been invaluable.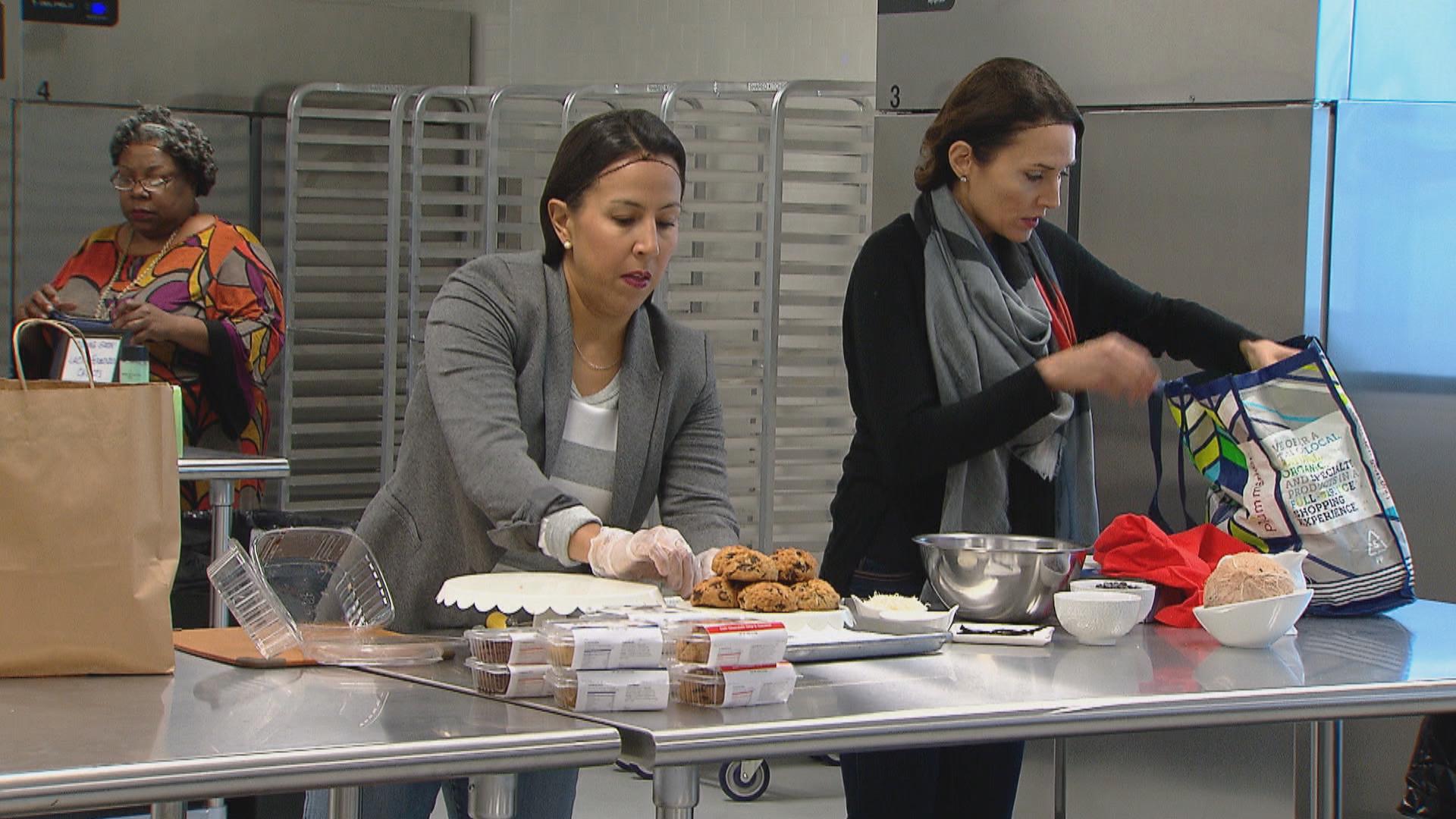 Sol Solis, Mera Bites: The Hatchery has been God sent for us because I'm sure like many of the small businesses that are a part of The Hatchery, most of us didn't go to business school or even in this case pastry school. So we were just people who authentically felt the need to create something because there was a problem, we came up with a solution, but our background wasn't there. The Hatchery has stepped in, in so many great ways for us because it's connected us with professionals in areas that we wouldn't otherwise have access to or be able to afford.
Friedman: The entrepreneurs can get help tinkering with recipes not only to enhance flavors, but also to scale up for greater production and to save money by teaming up with others businesses to reduce costs.
Chamille and Brian Weddington, Schweet Cheescake: They've just been priceless. I mean, anything you could ever want to know about how to get started from the ground up is what we needed. Insurance, what?  Food safety, you know…  Just all around support, you know, and how to get out into the industry and be a sustainable business.
Natalie Shmulik, The Hatchery Chicago: We run a whole curriculum and we cover every topic whether it be our monthly starting a few business classes. We cover financing, legal support with trademarks and trade secrets. We talk through contracts, financial support. Anything you need to really build a sustainable food and beverage business.
Chamille and Brian Weddington: Our company is called Schweet Foods and we make the original, homemade Chicago cheesecake. Not just sweet-- it's schweet! It is fresh and never frozen. We love desserts and it was inspired by our granny Viola and she made a great dessert, and it wasn't a cheesecake, but we felt that it was worthy of being re-engineered into a cheesecake.
Friedman: The Hatchery Chicago started in the struggling East Garfield Park neighborhood as part of the local incubator, Industrial Council of Nearwest Chicago. 
The nonprofit Hatchery has attracted the backing of big businesses, including Kellogg, Conagra and Mondelez -- all looking to help food startups.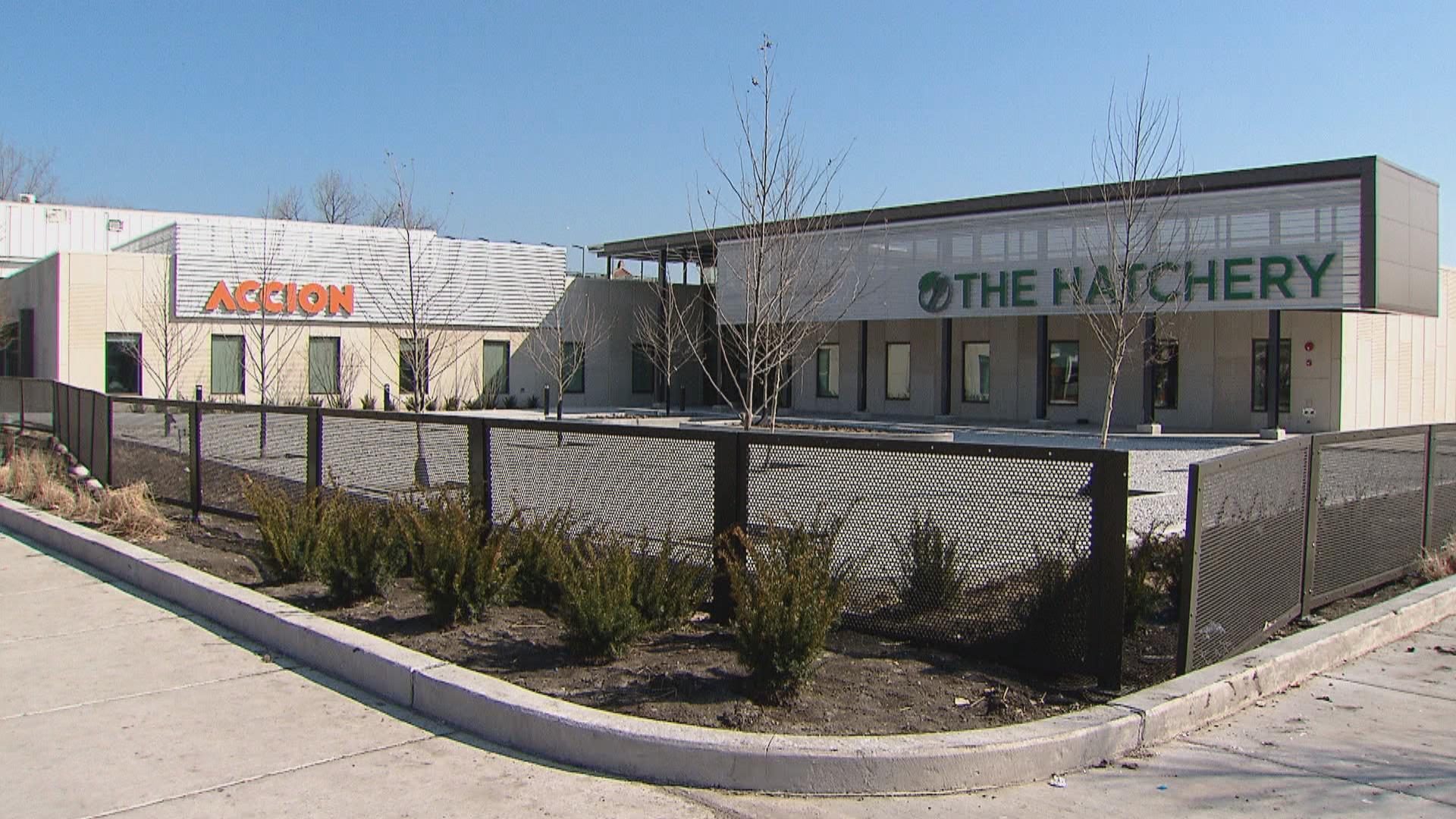 Bayless: When you go into the Hatchery, it's a little bit like going into the Ritz Carlton, in terms of like how beautiful it is. It's an all new facility and they have all really nice equipment in it. So, to tell you the truth, these kids are going to get the opportunity actually be trained on equipment that's first-rate, that they may find in a restaurant like ours.
Abiola Ishwo, Chin Chin: So this is "Chin Chin." Chin Chin is a sweet snack from West Africa. The name "Chin Chin" comes from Nigeria.
Friedman: Just like rolling out the "Chin Chin" dough, the rollout of Chicago's nonprofit food incubator has been slow and deliberate.
The Hatchery's new $34 million space took over a year to build and opened in January. But entrepreneurs didn't start cooking until February. And work on the 67,000-square-foot space is ongoing.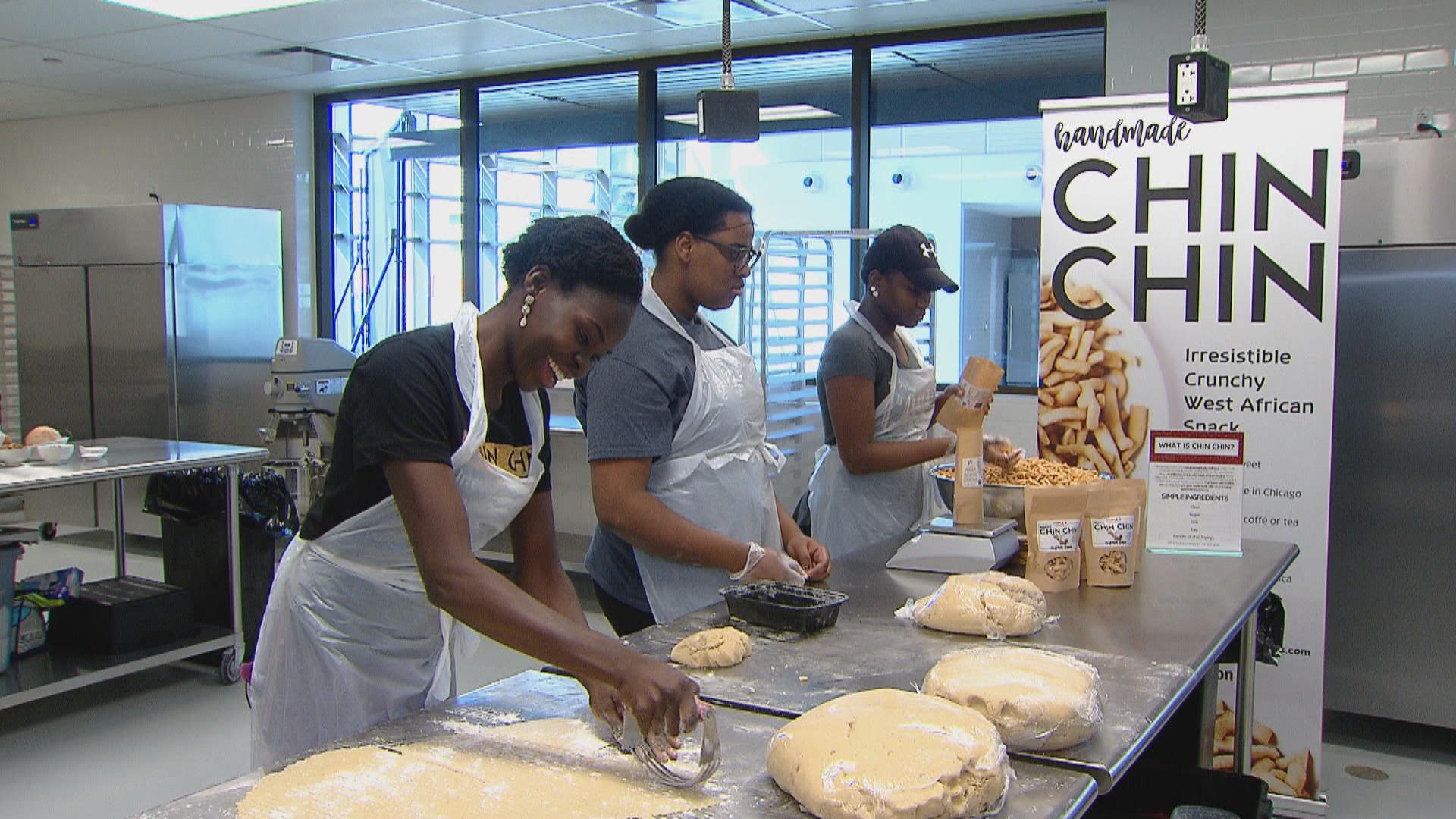 Ishwo: Chin Chin is a sweet snack, made out of flour, butter, sugar, milk, and egg. People were like: "This is too good for you to keep it to yourself," so I decided to give it a shot.
Friedman: The Hatchery was built on the land that was used for the East Garfield Park farmers market, but don't despair. The Hatchery will host the Garfield Park Neighborhood Market starting this summer in front of the building. 
Angela Taylor, Garfield Park Neighborhood Market: We actually hosted a test run indoor market in February. We had 32 vendors come out to participate, 80% were local entrepreneurs, and 20% were Hatchery entrepreneurs.
Friedman: And some of the food entrepreneurs inside will be selling their goods outside in the market this summer. 
Currently, The Hatchery is at 30% occupancy and expects to more than double that by year's end.
---
Related stories:
Bright Idea from Longtime Professor Brings Neon Art to Rogers Park
Longtime North Side Electronics Repair Shop Struggling to Stay Afloat
Hats and 'Bracelets' Gone Berserk: The Wildly Creative Wares of John Koch
---