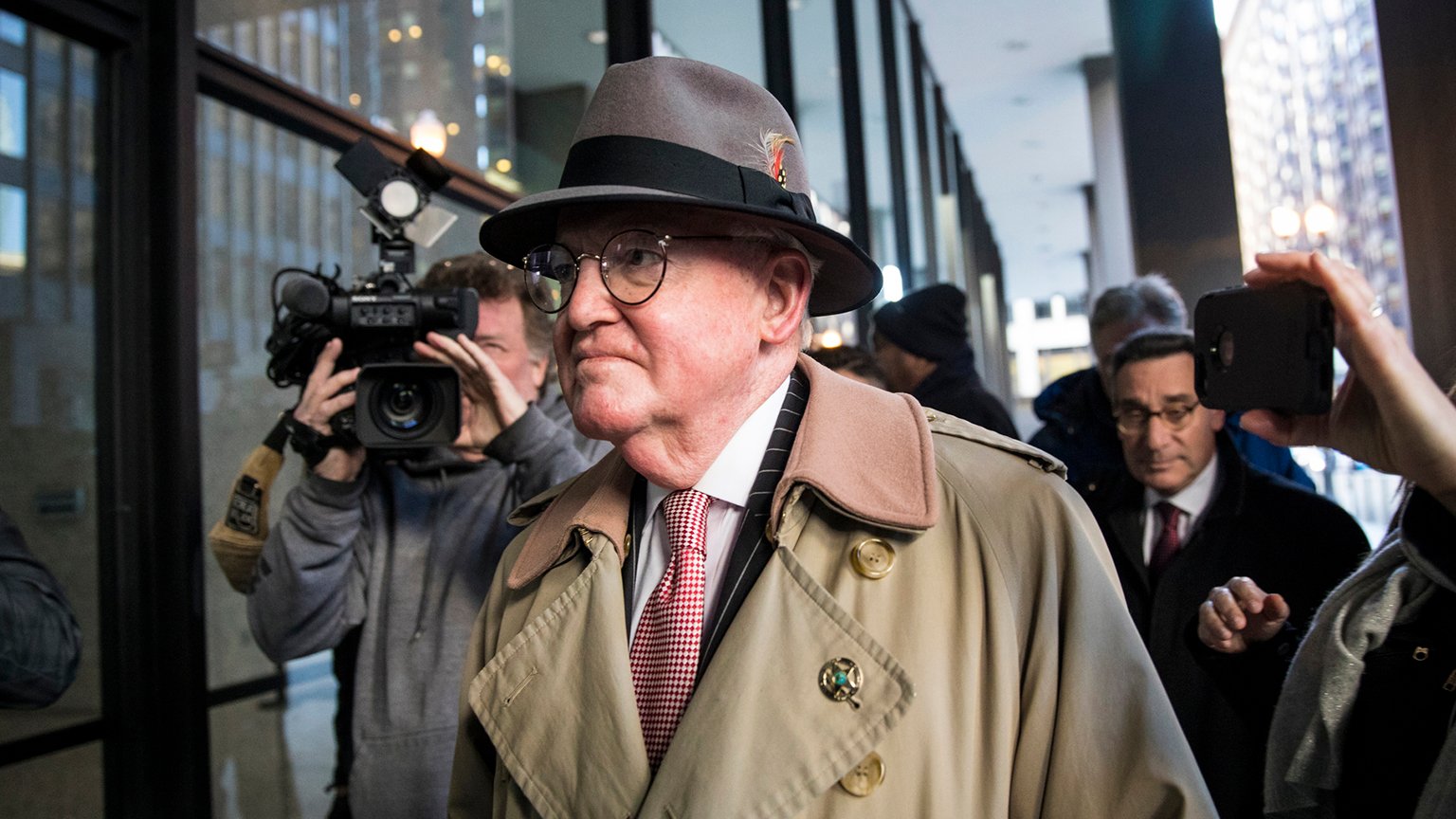 Ald. Ed Burke, 75, walks into the Dirksen Federal Courthouse on Thursday, Jan. 3, 2019. (Ashlee Rezin / Chicago Sun-Times via AP)
Federal prosecutors have once again asked a judge to grant them additional time to file an indictment against Chicago Ald. Ed Burke, months after he was hit with a highly publicized charge of attempted extortion.
In an unopposed motion filed Thursday, U.S. Attorney John Lausch asked a federal judge to give his office until June 7 – a 35-day extension – to file an indictment against the city's longest-tenured alderman.
That extra time is necessary, Lausch said, because of the "complex nature" of the ongoing investigation.
"The government is conducting a diligent and thorough investigation into this case, but certain factors have led to this request for an extension," he wrote in a four-page motion Thursday. "Thus, due to the complex nature of this investigation, the government cannot appropriately conclude the investigation within the time allowed."
A federal criminal complaint filed in January accused Burke, 75, of using "his position as an Alderman – including his apparent ability to withhold his official support for the building permit and a related driveway permit – in order to corruptly solicit unlawful personal financial advantage in the form of fees arising from the retention" of his property tax law firm, Klafter & Burke.
Read the prosecution's motion here.
The feds built their case through wiretapping Burke's cellphone, plus email records partially obtained in that raid on his offices, and cooperation of individuals from this fast food franchisee. The complaint states that Burke and a "City Employee 1" discussed playing "hard ball" with a company that has over 100 fast food franchises in the area, including a Burger King in Burke's 14th Ward.
The operative was to force them to pay Burke's law firm for tax business. The scheme included allegedly holding up city permits the Burger King franchise needed to complete a remodeling job, including a driveway permit that Burke actually has no legally authority over.
The alderman made his initial appearance in court on Jan. 3 and was released on bond. Federal prosecutors are required to file an indictment within 30 days of an arrest, but U.S. District Chief Judge Ruben Castillo previously granted Lausch's office a 90-day extension back in January.
That extension was set to expire May 3.
In his motion, Lausch says his office has met with Burke's attorneys and have confirmed they have no objection to this latest extension request.
"This motion is not brought for the purpose of delay," the motion states, "and the government will continue to give due diligence and priority to concluding its investigation within the additional time sought by this motion."
Despite the turmoil, Burke easily won re-election in his 14th Ward earlier this year, avoiding a runoff while defeating two challengers after earning more than 54% of the vote.
He faces a maximum of 20 years in prison and a $250,000 if convicted.
Paris Schutz and Amanda Vinicky contributed to this report.
Contact Matt Masterson: @ByMattMasterson | [email protected] | (773) 509-5431
---
Related stories:
Ald. Ed Burke Charged with Attempted Extortion
Why Aldermen Who Need Extra Help Call Ed Burke
Ald. Ed Burke Re-elected Despite Federal Corruption Charge
Ald. Ed Burke Accused of Electioneering
Inspector General Decries 'Keep Your Mouth Shut' Culture at City Hall
---