From her office in Indiana, Monique Rodriguez is in the pink – almost literally.
"Pink has always been my favorite color," she said. "My room has been pink since I was a little girl, my luggage is pink, my girls' rooms are pink."
It's the signature color of her organic hair-care company, Mielle Organics.
"Mielle started in 2014 with one product, now we have 46 products," Rodriguez said. "We are in over 100,000 retail stores."
But Monique didn't take the typical route to get here. In fact, she started out as a nurse.
Related: Boss: The Black Experience in Business – Monique Rodriguez
"It wasn't my dream to become a nurse," she said. "I wanted to be a business owner. Growing up, I knew that I wanted to just have my own [business], I wanted to be independent."
Even as a child, she had an interest in hair and beauty.
"You know I used to beg my mom, all the time, to take me to model castings and model calls because I always wanted to model for different hair care companies," she said.
But her mother "felt that that wasn't a career that I [could] do," Rodriguez said.
Rodriguez was encouraged to pursue what was considered a more stable career.
And she did, until tragedy struck. Pregnant with her third child, Rodriguez and her husband suffered the nightmare no parent wants.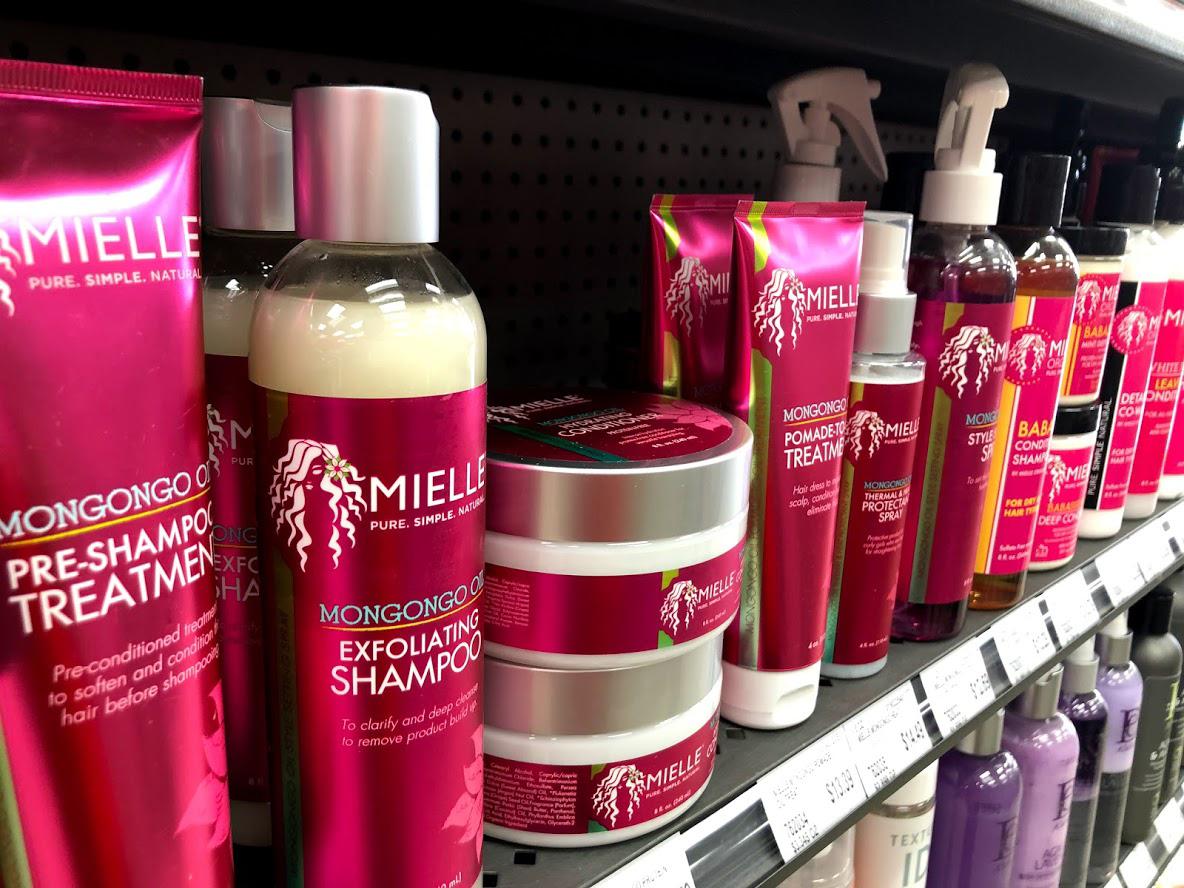 "I had a uterine rupture at eight months pregnant and my son, unfortunately, he was born brain dead," she said.
While searching for meaning, Rodriguez began pursuing her true passion.
"I would pull different ingredients out of the cabinet at home and make little concoctions," she said. "And I would post, step by step, how I mixed this product together. I would blend it up, put it on my hair and just talk about it on social media."
She calls the response she received from other women "overwhelming."
"That was my 'aha' moment," she said. "The light bulb went off, 'Ding, ding, ding!'"
Soon, Rodriguez and her husband, Melvin, launched Mielle Organics online. A year later, the product was being sold on the shelves of nationwide beauty-supply chain Sally, before expanding to other major stores.
According to Sally, plenty of other small African-American owned beauty companies, like Mielle, have gotten their start on the same shelves.
Toya Mitchell, an analyst at market research firm Mintel, says black women's hair care is a massive business, spending $2.5 billion a year on products alone.
And Mielle Organics, with $4.5 million in sales in 2018 alone, is growing.
"They are doing gangbusters," Mitchell said. "In the last year, their sales increased two-and-a-half times. That is huge."
Mitchell says that like many smaller, black-owned hair-care companies, the company founder is front and center in marketing to black women.
"It has a FUBU message: For Us, By Us," she said. "'I understand your hair, I understand your hair issues, I now have a product we can all use.'"
The black hair-care industry has roots that run deep in Chicago. Johnson Products, makers of the popular Ultra Sheen, started here in 1954. Luster's was founded in 1957, and Soft Sheen in 1964.
Rodriguez said her products are manufactured here in Chicago. Her office and warehouse in Indiana – where workers fulfill online orders – employ 15 people.
"I don't want to have a boss," she said. "I want to be my own boss. But I never knew how I was going to be able to accomplish that because I wasn't exposed to this. So, [there is] the saying that says, 'You can't be what you can't see.'"
Rodriguez said she hopes other young entrepreneurs can see her and be inspired to pursue their own passions.
Follow Brandis Friedman on Twitter @BrandisFriedman
---
Related stories:
Self-Taught Businesswoman Launches Chicago Black Women's Business Week
South Side Bank a Bright Spot as Black-Owned Businesses Face Decline
Austin Channing Brown on 'Black Dignity in a World Made for Whiteness'