Johnson Publishing Company, the founder and former owner of Ebony and Jet magazines, is being liquidated.
The company filed for bankruptcy liquidation last Tuesday. The magazines themselves were sold off in 2016.
It's a sad end to what was once a groundbreaking and iconic publishing house that documented African American life and African American success stories when few others did.
Johnson Publishing is also credited with helping to launch the civil rights movement when founder and publisher John H. Johnson made the momentous decision to publish in Jet magazine open coffin images of the mutilated body of Emmett Till, the 14-year-old Chicago boy murdered in Mississippi in 1955 for allegedly whistling at a white woman.
Dr. Margena Christian worked at Johnson Publishing for almost two decades and is the author of "Empire: The House that John H. Johnson Built."
Christian said that in its heyday, the Johnson Publishing building on Michigan Avenue was constantly being visited by A-list celebrities.
"Legends would be coming in the front door and others leaving out the back door. It was a place where beauty and excellence were always on display," Christian said. "There were black and brown people of all shades and hues. Some of the most beautiful women worked on the Fashion Fair floor and throughout the company. Everybody dressed as if they were going somewhere and everybody dressed as if somebody was coming to visit because they were."
But beyond rubbing shoulders with celebrities, Christian said that the people who worked at Johnson Publishing had a sense of mission.
"We knew that we were part of history," she said. "We were documenting history. We were helping to shape history. We put our jobs foremost and John Johnson demanded nothing less than the utmost best in terms of excellence … it was a glorious time to be a part of that and to be there by the side of the man who was this pioneering publisher."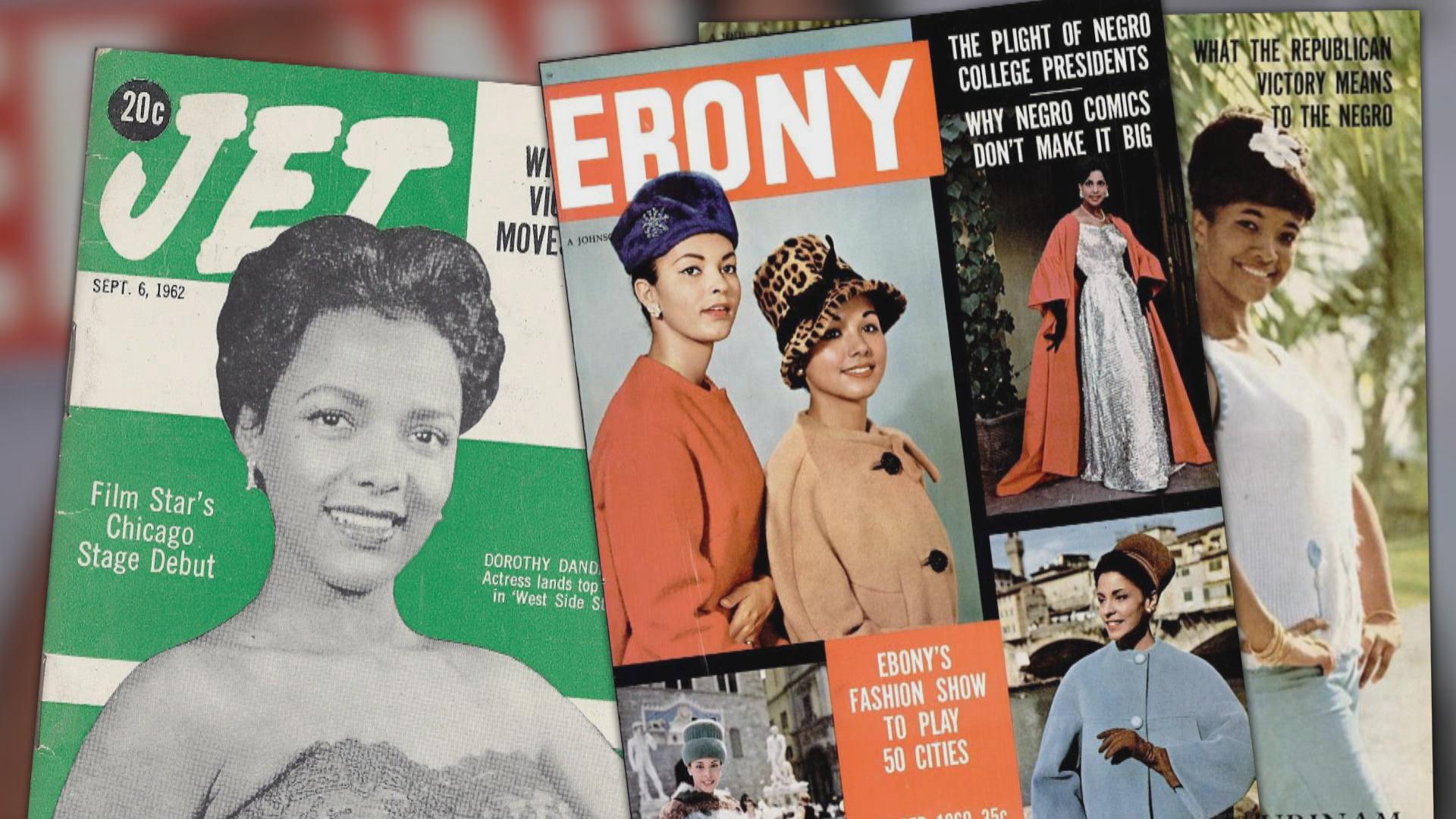 Charles Whitaker, interim dean and professor at Northwestern University's Medill School of Journalism and a former senior editor at Ebony magazine, also remembers that sense of mission.
"It was a company that allowed African Americans nationally for the first time to see the full panorama of the African American experience," he said.
"Prior to that, national media showed black Americans as either victims or perpetrators of crime or there was a whole swathe of media designed to denigrate African Americans and justify the racism of the time," Whitaker said. "Ebony depicted African Americans in all their glory. It was both inspirational and aspirational and that was hugely important."
Whitaker also points to the significance of the decision to publish the Till picture.
"We can't overstate the importance of publishing the Emmett Till picture – that graphic and horrific image does, many people say, provide the impetus and the catalyst for the burgeoning civil rights movement," he said.
"It was actually a decision that the editors labored over for some time but ultimately they decided that it was hugely important that they did it," Whitaker said. "But I think they did so with baited breath. They were not sure how that was going to go over. It could have been a colossal mistake that could have meant the end of Johnson Publishing Company. Advertisers could have rebelled. The public could have rebelled and thought it was in poor taste to show that image and yet (Johnson) had the courage to go forward."
Both Whitaker and Christian remember Johnson as a demanding boss with very high standards.
"He was no-nonsense. He was very firm. Some would say that he ruled with an iron-clad fist. He did not take anything less than the best and he was very demanding about it," said Christian.
"He was once described by Forbes I think as one of the 10 toughest bosses in America," said Whitaker. "He knew precisely what he wanted. But he could also be very kind and generous. It was a patriarchal place in that he was lord and master of all that he surveyed and you never forgot that. He was Mr. Johnson to everyone in the building."
But by the time Johnson passed away in 2005, the signs of decline were already becoming evident.
"By the 2000s Ebony and Jet were already being thought of as your grandparents' magazine. It had not caught on substantially with a younger generation of African Americans. When I grew up it was on every (African American) coffee table. By the turn of the century that wasn't the case," said Whitaker. "And none of the succession editors who were hired by his daughter had a real sense of how to turn the battleship and re-engage with a younger generation. So the cracks were already there and the digital revolution accelerated that and things began to fall apart even faster."
---
Related stories:
Johnson Publishing Company Files for Bankruptcy
Stony Island Arts Bank Remembers Historic Johnson Publishing Company
Iconic Johnson Publishing Building Has New Owner
---