What happens in the therapy room for the client – and therapist?
A new book tackles that question by telling the stories of five patients, one of whom is the author herself. (She is also a therapist.)
"I wrote this book because I wanted to bring people into the therapy room and let them see how people get through their struggles," said Lori Gottlieb, author of "Maybe You Should Talk to Someone: A Therapist, Her Therapist, and Our Lives Revealed."
"I'm the fifth patient because I didn't want to be the expert up high," she said. "I wanted to show my humanity like everyone else."
Gottlieb is a psychotherapist and writer of the weekly "Dear Therapist" advice column in The Atlantic. She brought herself to see a therapist five years ago when her boyfriend, whom she expected to marry, broke up with her.
But what starts as Gottlieb's "presenting problem," or the issue that brings a client to see a therapist, becomes a glimpse into a larger, underlying problem: a fear of not having much life left to live.
"I was really dealing with these questions around half of my life being over and, 'What was the second half going to look like?' I felt kind of dead inside," she said. "What a therapist does is hold up a mirror to [their patients] to see their reflection, and help them see something that they aren't aware of," she said.
By telling her story and that of her patients, Gottlieb said she hopes readers see how everyone is more similar than different.
"And that we grow in connection with others," she said.
Click the image below to read an excerpt from the book.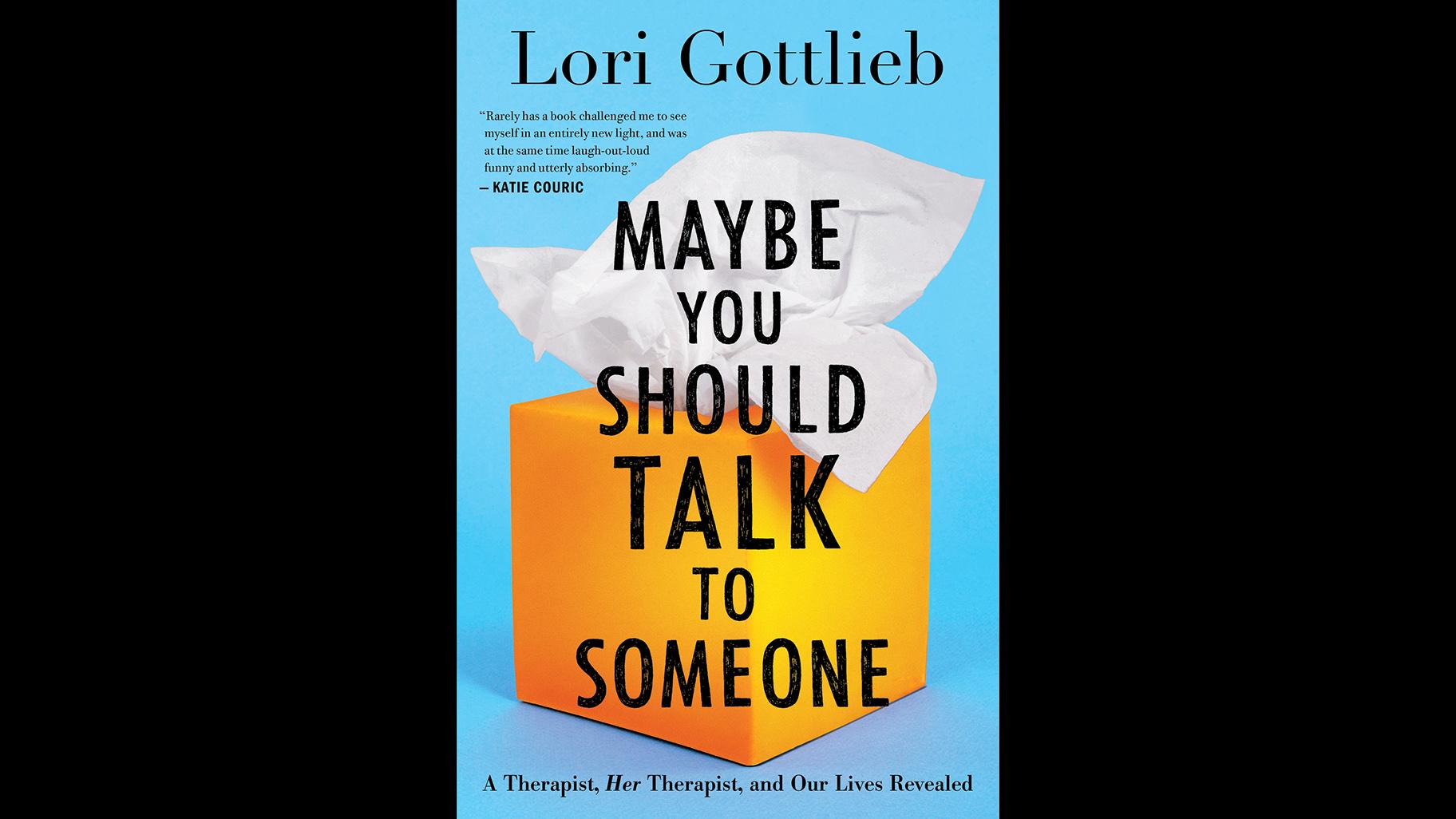 Excerpted from MAYBE YOU SHOULD TALK TO SOMEONE: A Therapist, Her Therapist, and Our Lives Revealed by Lori Gottlieb. Copyright © 2019 by Lori Gottlieb. Published and reprinted by permission of Houghton Mifflin Harcourt. All rights reserved.
Related stories:
For First Time, FDA Approves Drug for Treating Postpartum Depression
FDA Approves Ketamine Nasal Spray as New Depression Treatment
Study: Adolescent Binge Drinking Increases Risk for Anxiety as an Adult
---