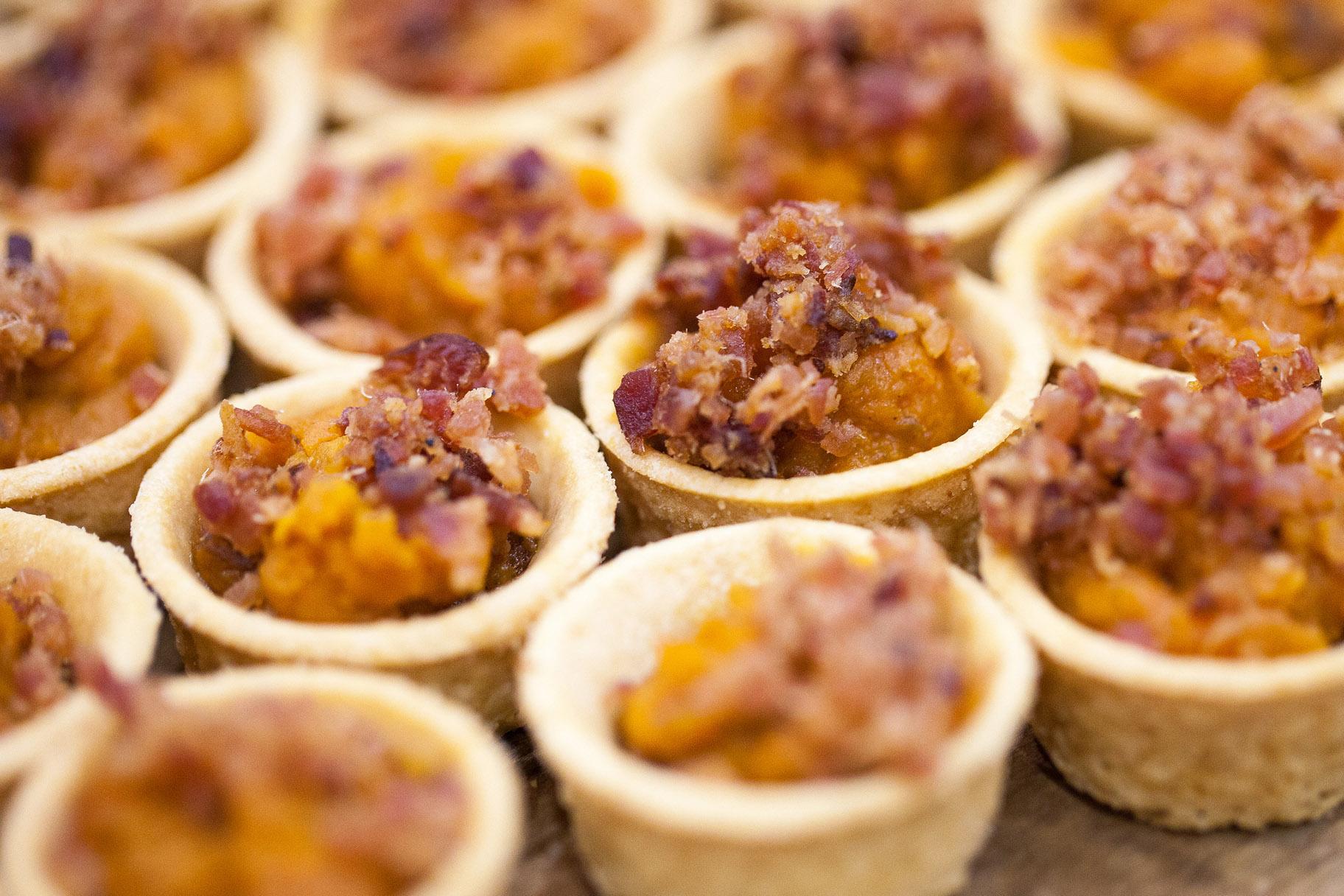 Sweet potato maple Cajun bacon tartlet from Zed451 at Baconfest 2014. (opacity / Flickr)
1. Pig out
Load up on cured meats at Baconfest Chicago, where dozens of chefs and restaurants serve up small plates starring that most versatile (and popular) of ingredients: bacon. On the menu this year: bacon sushi, applewood-smoked bacon chocolate jalapeno flan, shrimp and jalapeno bacon grits, bacon buffalo mac 'n' cheese, bacon donuts and more (see the full menu). Wash everything down with – you guessed it – bacon-based brews and bacon-inspired cocktails.
Details: Sessions available 7-10 p.m. Friday; noon-3 p.m. Saturday; 7-10 p.m. Saturday at the UIC Dorin Forum, 725 W. Roosevelt Road. $85 general admission; $160 VIP (includes one-hour early admission); $60 bacon only (no drink tickets) / MAP
---
2. Meander
The ever-evolving Uptown neighborhood continues to change with the renovation of the Uptown Theater and construction of new housing. Discover the history of the North Side enclave during the Walking Tour: Uptown's Past and Future Selves led by urbanologist Max Grinnell. Rain or shine.
Details: 11 a.m.-noon Saturday at the Uptown Branch, Chicago Public Library, 929 W. Buena Ave. Free / MAP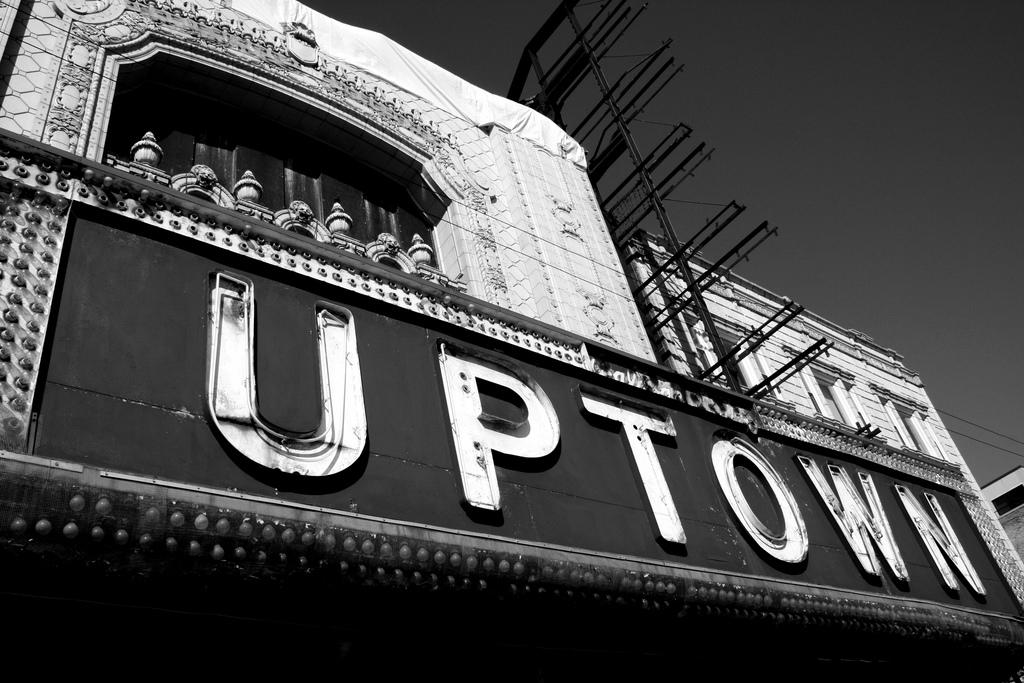 (Hello Turkey Toe / Flickr)
3. Fluff
The classic sleepover game gets turned inside out – and goes global, to boot – at the International Pillow Fight Day – Chicago. Cities across the world (including suburban Niles) host massive pillow fights open to all ages – with a few adult-minded rules: Only soft pillows are allowed, and you can't swing at people without pillows or those who have cameras. Organizers also suggest, wisely, removing your glasses before the fight begins and to swing pillows lightly.
Details: 1-3 p.m. Saturday at the Leaning Tower YMCA, 6300 W. Touhy Ave., Niles. Free / MAP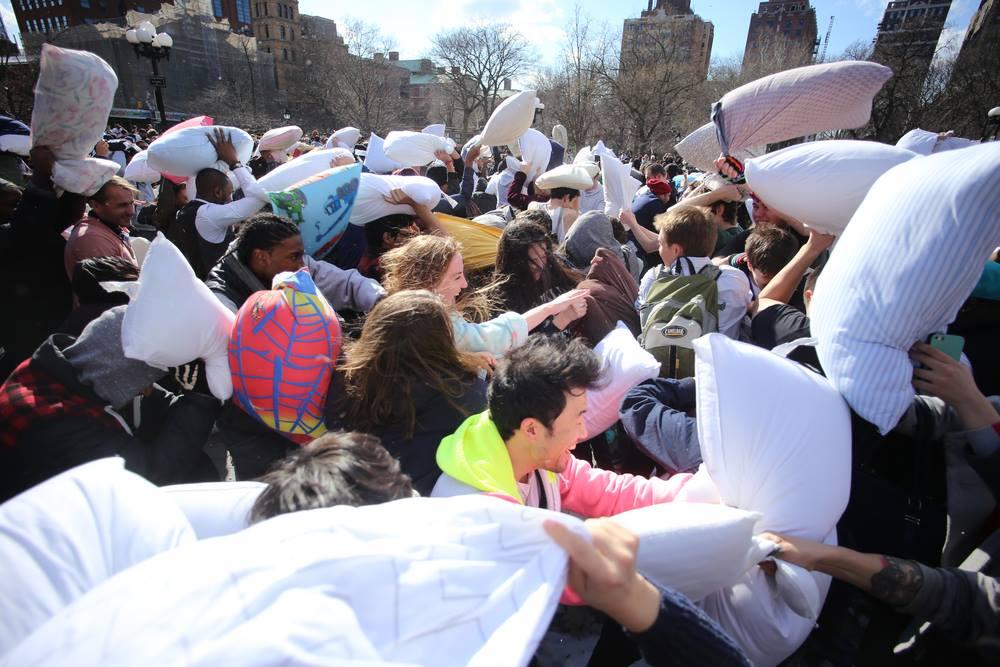 (International Pillow Fight Day - Chicago / Facebook)
4. Strum
The first electric guitar Bob Dylan played live in performance is the centerpiece of the exhibition "Bob Dylan: Electric." But if you want to see it, go soon because it closes this month. In addition to the 1964 Fender Stratocaster, see Dylan's handwritten lyrics for "Just Like Tom Thumb's Blues" and an area dedicated to his 2016 Nobel Prize in Literature award. "Chicago Tonight" detailed the backstory of Dylan's infamous instrument.
Details: 10 a.m.-5 p.m. daily through April 30 at the American Writers Museum, 180 N. Michigan Ave. $12; $8 for seniors and students; free for kids ages 12 and under / MAP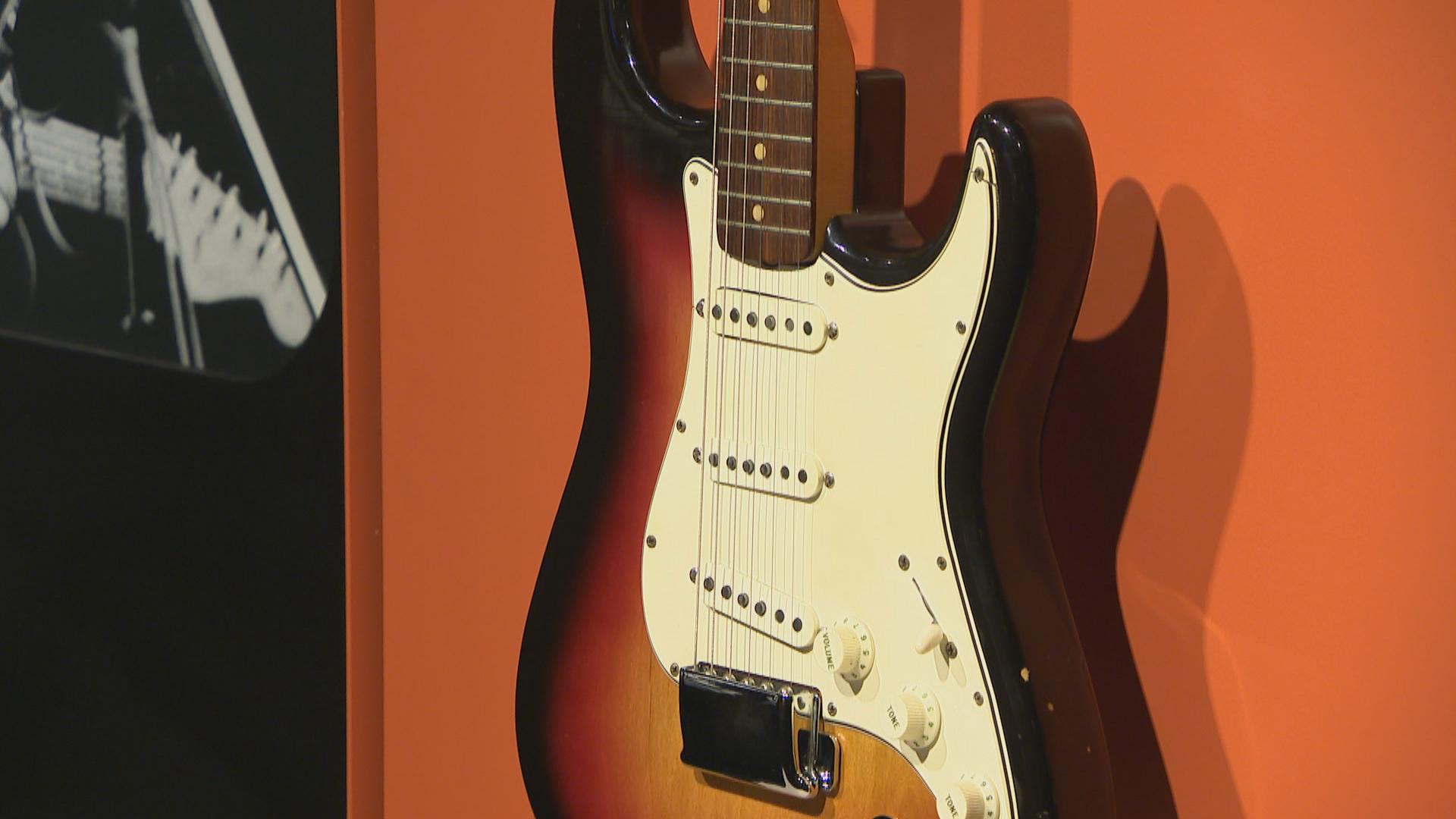 (Chicago Tonight)
5. Collect
Gourmet goods, décor, clothing, stationary sets and jewelry are among the dozens of items you'll find at the Chicago Market for Makers. Browse the artisans' works, snap selfies in front of photo walls and enjoy beer and wine at the bar. Admission includes a free tote bag and DIY flower crown.
Details: Noon-5 p.m. Saturday and Sunday at Artifact Event Center, 4325 N. Ravenswood Ave. $7-$10 general admission; $20-$25 VIP; free for kids under 12 / MAP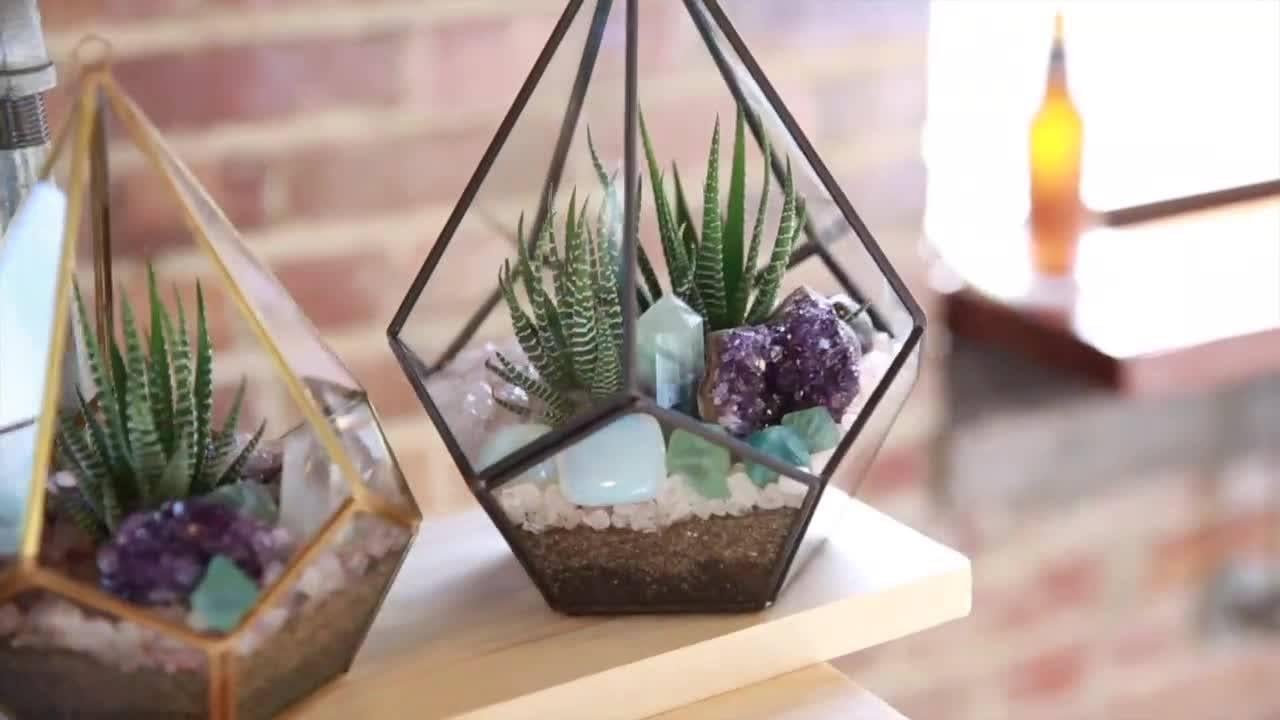 (Markets for Makers / Facebook)
6. Giggle
Flicks about romance, parenting, roommates and trips gone awry are the focus of the Chicago Comedy Film Festival. The fest features more than two dozen short- and feature-length films, including "Accept Decline," a film about a rideshare driver getting in trouble with a clown gang, and "Party Favor," a flick about two dads who duel for the last gift bag.  
Details: Screening times vary Friday-Sunday at Columbia College Chicago, 1104 S. Wabash Ave. $12 per show; $55 weekend pass; $27 for Saturday or Sunday passes / MAP
---
7. Indulge
A single weekend that brings in Baconfest and Chicago Donut Fest? Yes, please. Fried dough confections from city bakeries and donut shops are on the menu at this dessert-minded affair. Wash down all that sweetness with a cold beer or mimosa.
Details: 10 a.m.-3 p.m. Saturday at Old Crow Smokehouse River North, 149 W. Kinzie Ave. $50 / MAP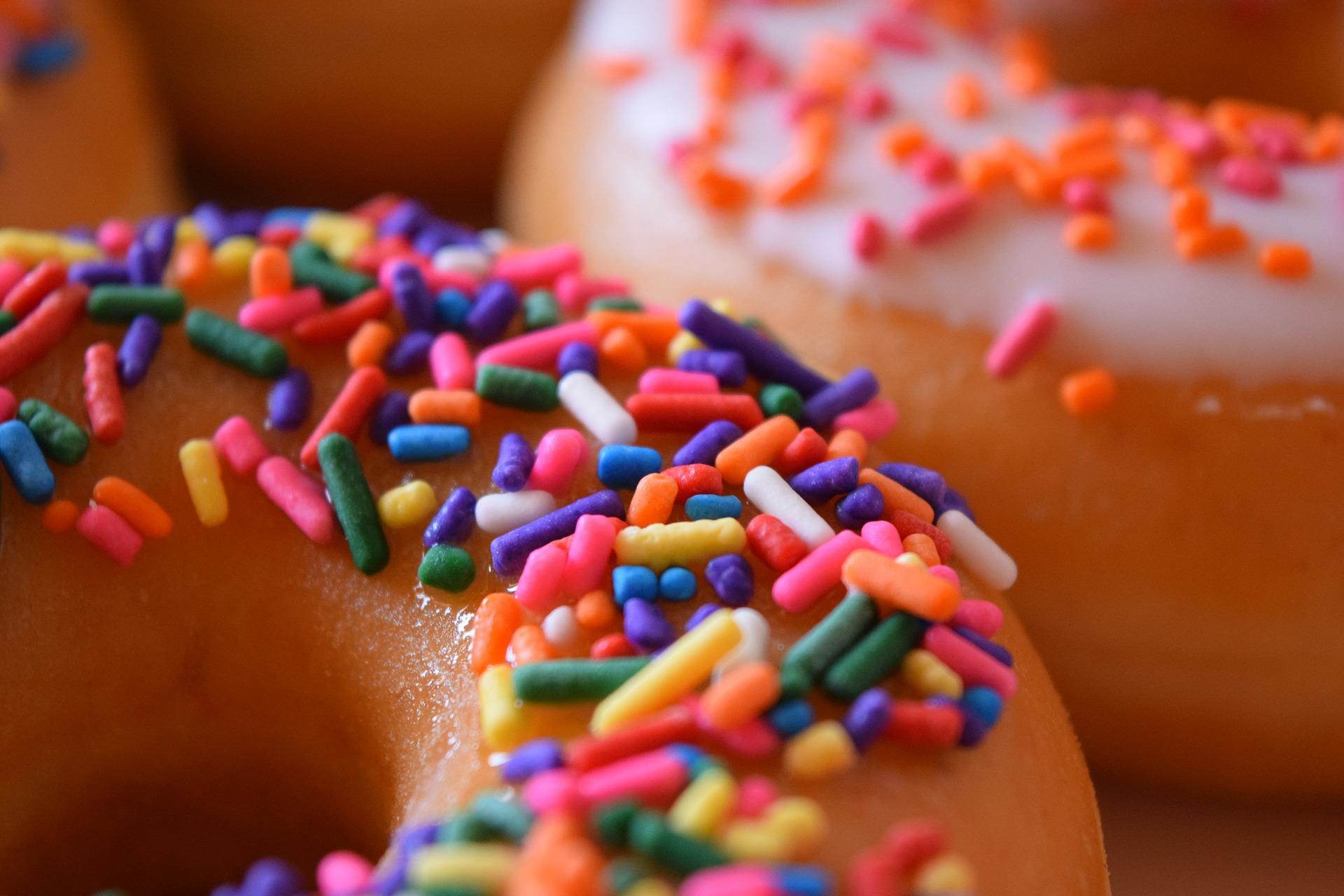 (Nemanja_us / Pixabay)
8. Revisit
In the aftermath of the historic Chicago mayoral election, revisit campaigns of election past at the exhibit, "Sign of the Times: The Great American Political Poster 1844-2012." The traveling exhibit includes 50 colorful, high-quality reproductions of rarely seen presidential campaign posters.
Details: 1-5 p.m. Tuesday through Friday and Sunday; 10 a.m.-5 p.m. Saturday through April 28 at the Elmhurst History Museum, 120 E. Park Ave., Elmhurst. Free / MAP
(Courtesy of the Elmhurst History Museum)
9. Play
Games of strategy, trivia and leisure activities highlight International Game Night. Play games from around the world, including some from Germany, Haiti, Sweden, Japan and Korea.
Details: Noon-8 p.m. Saturday at Dank Haus German American Cultural Center, 4740 N. Western Ave. Free / MAP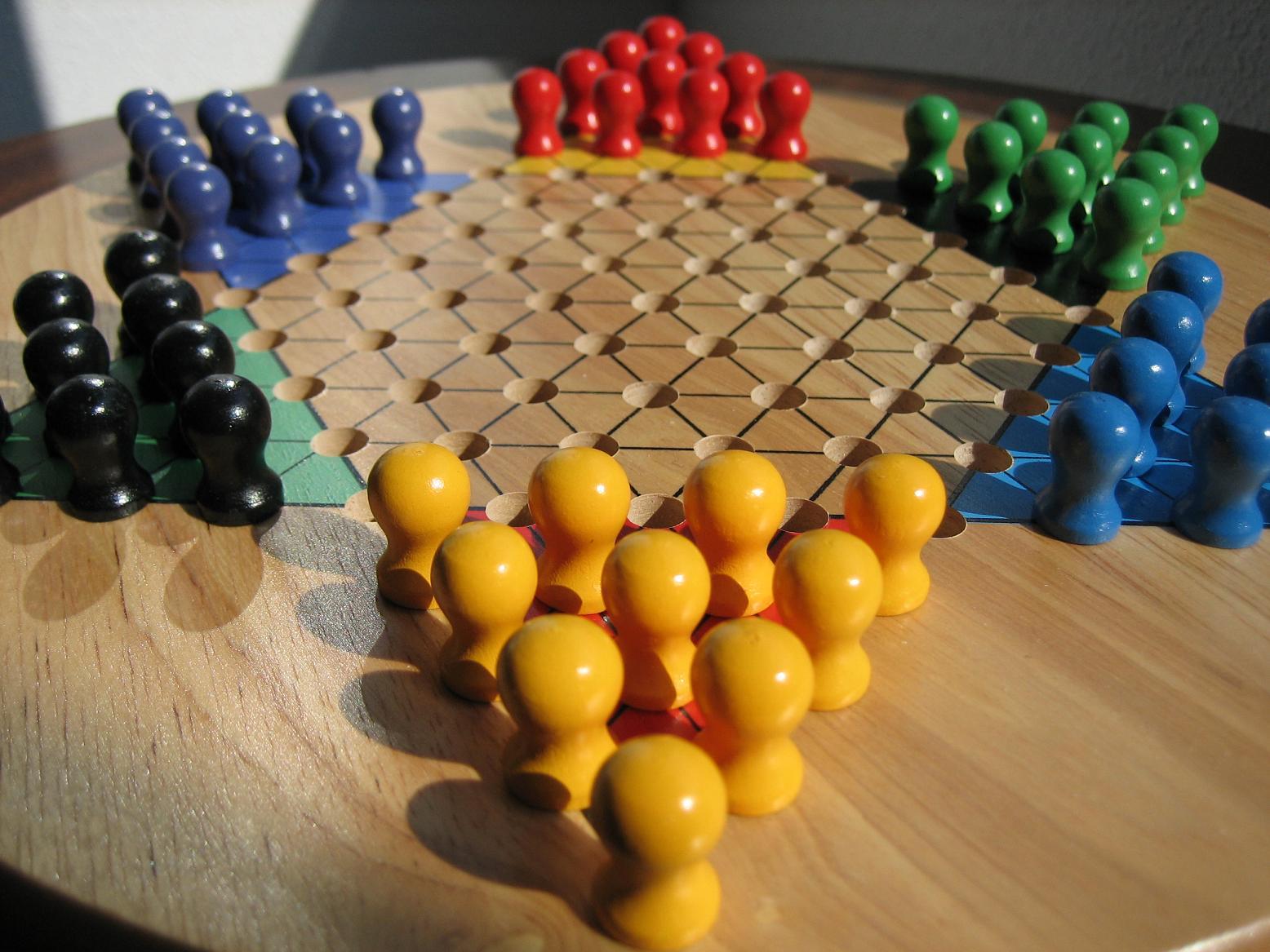 (Esteban Chiner / Flickr)
10. Hark
Roosevelt University's Chicago College of Performing Arts Symphony Orchestra performs works by George Gershwin, Maurice Ravel, Johann Strauss II and Sergei Rachmaninoff. The orchestra will be joined by the university's chorus in performance.
Details: 3 p.m. Sunday at the Harris Theater for Music and Dance, 205 E. Randolph St. Free; tickets required / MAP
---
Events listed are subject to change. We recommend double-checking times and locations before you head out the door. Want to share your upcoming events with us for consideration in a future roundup? Send us an email.
---