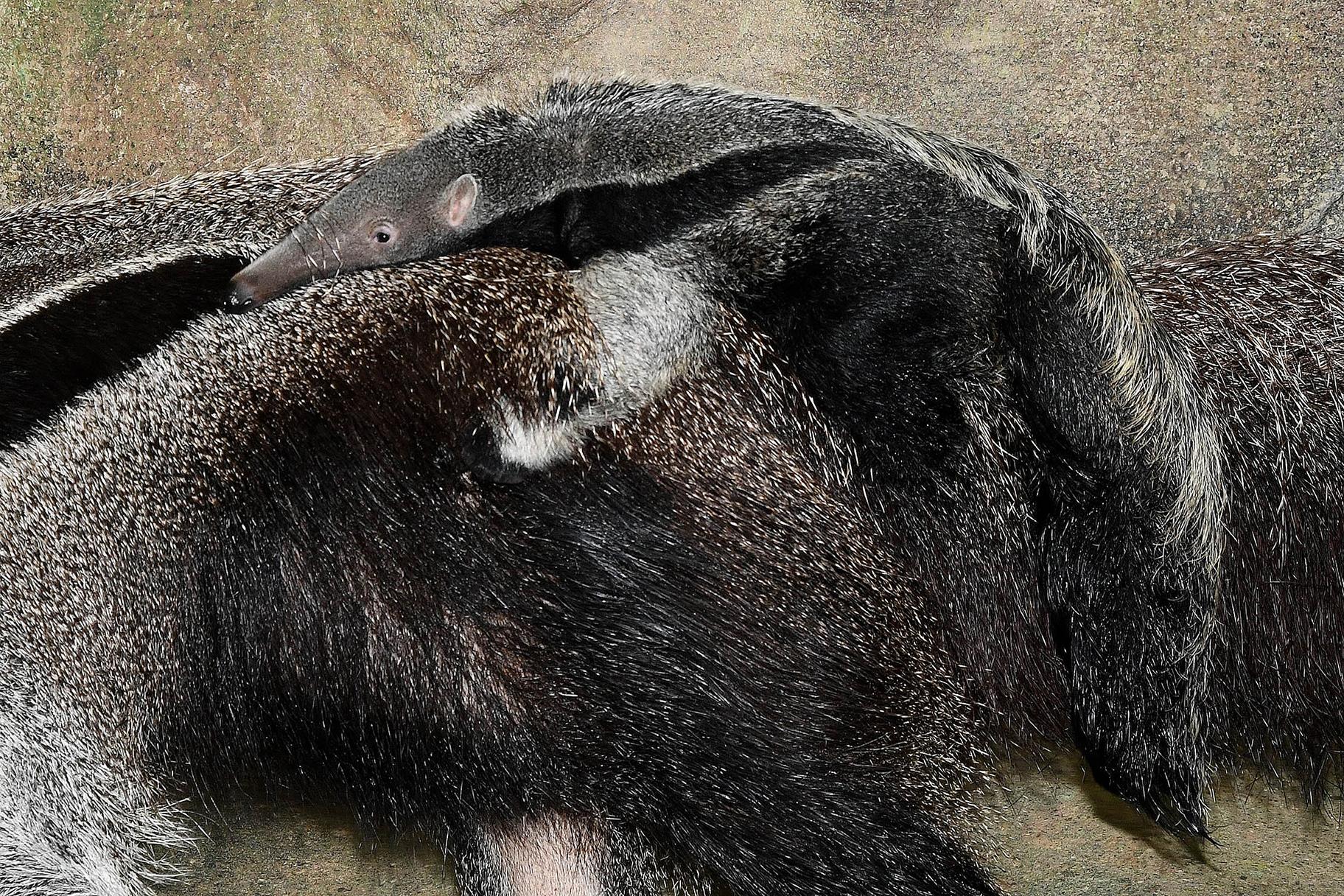 A male giant anteater pup was born at Brookfield Zoo on Dec. 15, 2018. (Jim Schulz / Chicago Zoological Society)
Life as a newborn giant anteater comes with some perks, as evidenced by a male pup born late last year at Brookfield Zoo.
The pup, born Dec. 15, spends most of his time latched onto the back of his mom, Tulum. He'll continue hitching rides with her for the next few months but will then begin exploring on his own, according to the zoo.
The unnamed pup can be seen alongside his mom on select days in the zoo's "Tropic World: Africa" exhibit.
The pup is the third for Tulum and Lupito, the newborn's father. Their other offspring – both females; born in 2015 and 2016 – live at other North American zoos.
Giant anteaters are the largest of the four anteater species. Pups are born with a full coat of hair matching their mothers, which provides camouflage as protection from predators in the wild.
Fully gown, giant anteaters weigh anywhere from 40 to 100 pounds. They grow about 3 to 4 feet in length, with long, narrow heads and long, bushy tails, which can measure 2 to 3 feet. They also have 2-foot-long tongues, which allow them to eat thousands of ants and termites a day.
Giant anteaters make up for their poor eyesight with a strong sense of hearing, which alerts them to approaching predators, and a strong sense of smell, which helps them find termite mounds and anthills.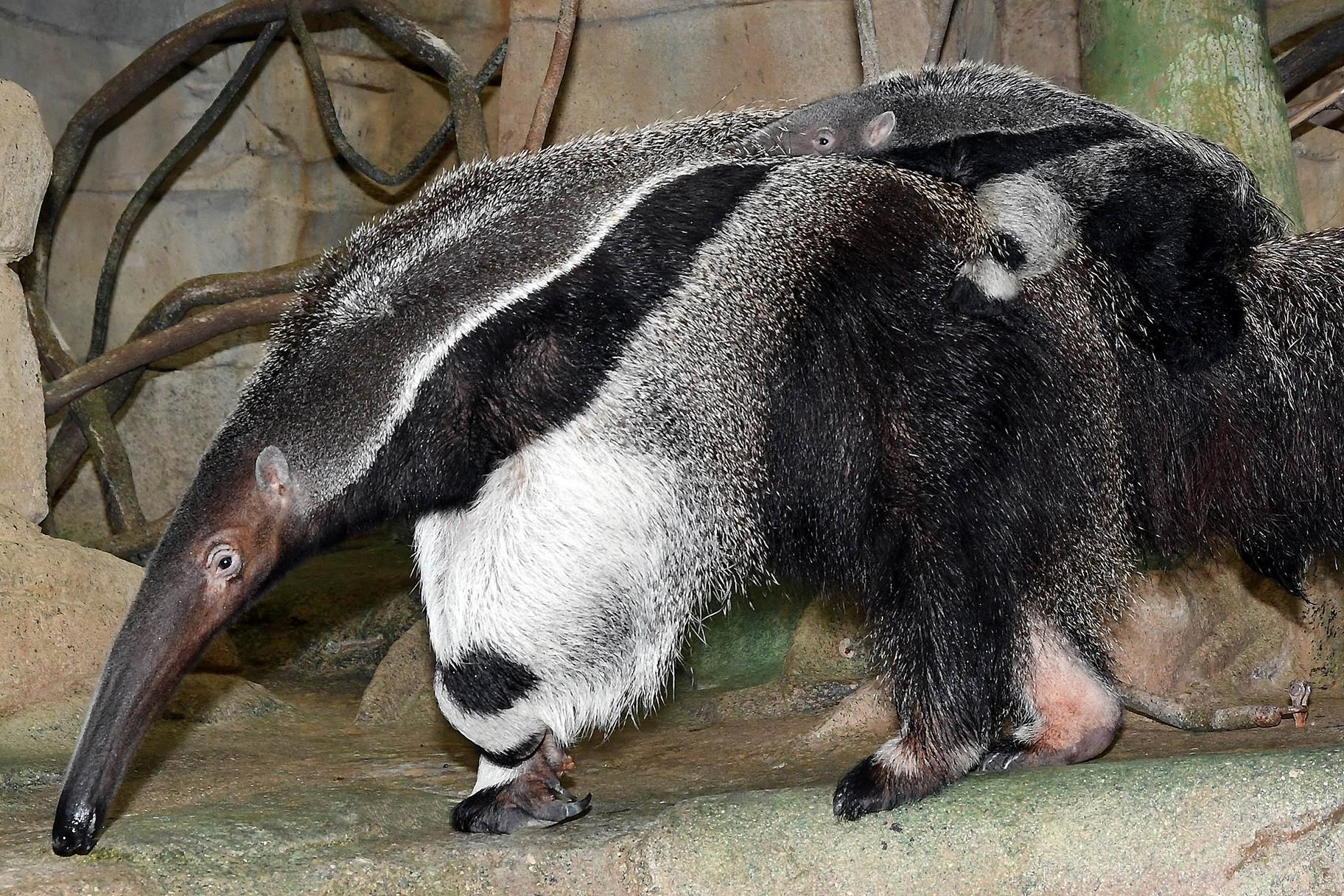 A newborn giant anteater born in December can be seen with his mom, Tulum, in Brookfield Zoo's "Tropic World: Africa" exhibit on select days. (Jim Schulz / Chicago Zoological Society)
The species is found throughout tropical regions of Central and South America, though its population is declining as a result of habitat loss, road kills, hunting and wildfires, according to the International Union for the Conservation of Nature.
Brookfield Zoo is among more than five dozen North American zoos with giant anteaters. The zoo has been caring for the species since 1958.
The giant anteater pup – and Tulum, his mom – can be seen on the following dates:
Feb. 28-March 4
March 9-12, 17-20 and 25-28
April 2-5, 10-13, 18-21 and 26-29
For more information, visit the zoo's website.
Contact Alex Ruppenthal: @arupp | [email protected] | (773) 509-5623
---
Related stories: