Ald. Danny Solis is holding onto his City Council seat, but in the wake of a shocking report Tuesday in the Chicago Sun-Times, he resigned his position as chairman of the Zoning Committee.
The alderman "has recognized that he cannot effectively preside" over matters before the committee, Mayor Rahm Emanuel said in a statement. "I comment him for making the right decision for the City Council and the City of Chicago."
According to an affidavit obtained by the Sun-Times, which has not been made public and which Chicago Tonight has not seen, Solis allegedly guided polices through the City Council in exchange for campaign contribution and favors, including sex acts and Viagra pills.
It's unclear whether that bribery and fraud case laid out by prosecutors against Solis was the impetus for him agree to cooperate with the FBI by wearing a wire to record Ald. Ed Burke, who is facing a criminal charge for attempted extortion.
During the investigation into Solis, the alderman brought a developer seeking to build a hotel in Chinatown to meet with House Speaker Michael Madigan at the longtime Democrat's LaSalle Street law firm.
The FBI has a secretly recorded conversation from that Aug. 18, 2014 meeting between Madigan and the would-be client at his property tax law firm, the Sun-Times reports.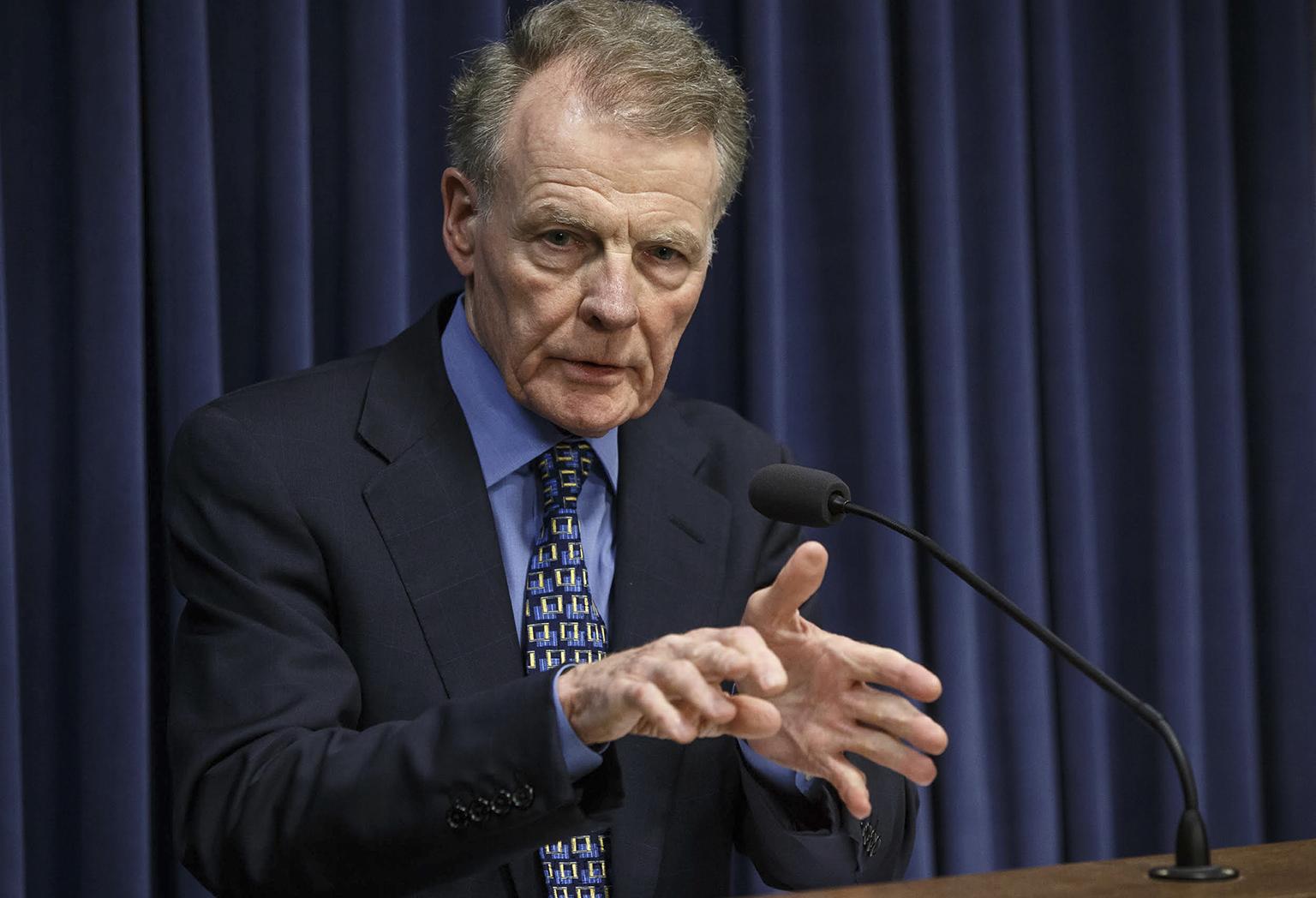 In this July 26, 2017 file photo, Illinois House Speaker Michael Madigan speaks at a news conference at the state capitol in Springfield, Illinois. (Justin Fowler / The State Journal-Register via AP, File)
"To my knowledge, I am not under investigation by the Office of the U.S. Attorney, and I have not been contacted by the U.S. Attorney relative to Dan Solis," Madigan said in a statement.
Burke is fighting the attempted extortion charge. Prosecutors allege in a criminal complaint filed in early January that he tried to shake down the owner of a fast food company looking to rehab a Burger King in his ward, by attempting to force the man to hire Klafter & Burke, his property tax law firm, in exchange for remodeling permits.
The once-powerful, longtime chair of the City Council's Finance Committee resigned from that position days later, but Burke is competing against two other candidates for another term representing the 14th Ward.
Like Burke, Madigan is partner at a law firm – Madigan & Getzendanner – that makes its money by taking a cut of the property tax savings attorneys win for their clients.
According to the Sun-Times, an associate who served as a translator for a developer seeking to build the hotel in Solis' ward, recorded Madigan saying, "We're not interested in a quick killing here. We're interested in a long-term relationship." Madigan also supposedly told the developer his law firm would charge a fee worth 12.5 percent of eventual savings on the property's real estate tax bill.
"The Speaker recalls attending several meetings with Alderman Solis over the past five years, including meetings with individuals in need of legal representation," said Heather Wier Vaught, an attorney privately representing Madigan, in a statement. "If indeed, some of his conversations were being recorded, the Speaker did not know that, but he has no concern if they were. The Speaker has no recollection of ever suggesting that he would take official action for a private law firm client or potential client. To our knowledge, neither the Speaker nor his law firm is under investigation."
Solis is not running for re-election, but the news has those vying to take his seat calling for his early resignation.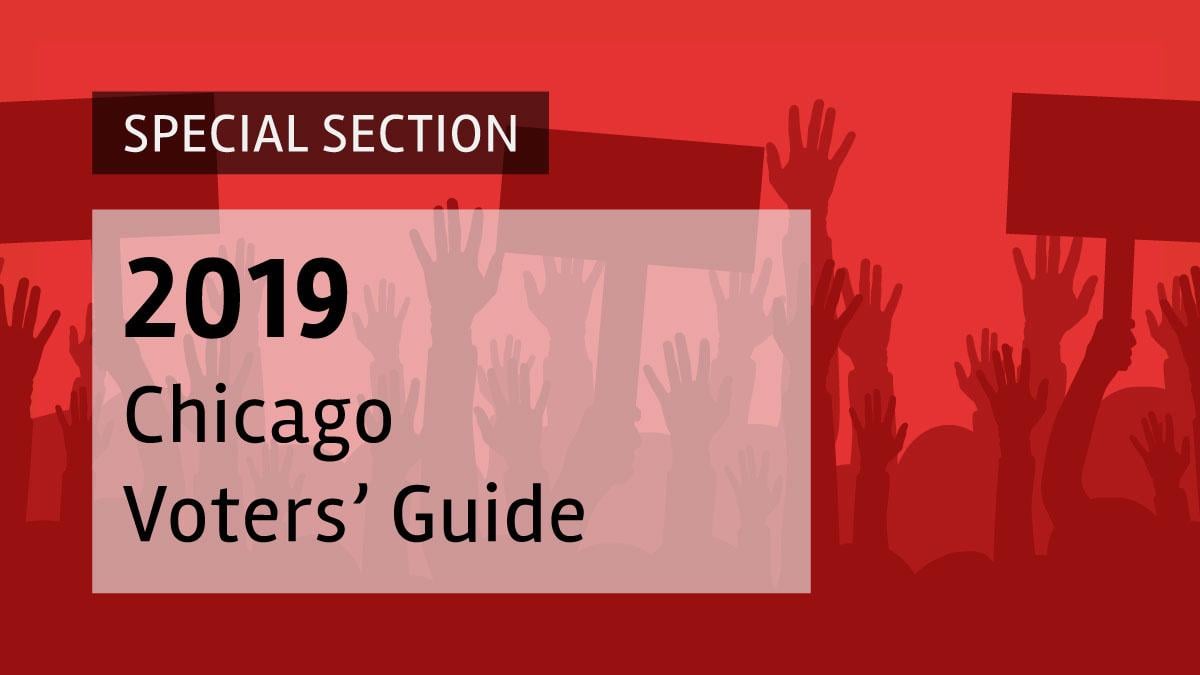 More: 2019 Chicago Voters' Guide
---
"It's bad enough to have an alderman that is hiding from his constituents and missing crucial votes in City Council," aldermanic candidate Hilario Dominguez said. "Residents of the 25th Ward deserve an alderman that is entirely focused on representing their needs, not cutting backroom deals to secure sex acts and campaign contributions. This report is yet another reminder of what we knew when I announced my candidacy for alderman more than seven months ago: Ald. Solis must go."
Another 25th Ward candidate, Alex Acevedo, called out Solis for "inappropriate dealings and insider deals," saying, "the people of the 25th Ward are effectively unrepresented. The streets are full of ice and snow, trash removal is at a standstill and city services have all but stopped. Residents deserve better. My thoughts are with the other members of the Solis family. No child or family member wants to hear news like this."
Candidates for mayor got in on the act too.
Paul Vallas is one of several who wants to ban elected officials from outside employment.
"This is just more evidence of the pay-to-play system. You have to ask yourself: Why aren't these people in jail? Why aren't these people indicted?" Vallas said. "It's because these are the individuals that are writing the laws, these are the individuals that are enforcing the laws. At the end of the day, this is how the system works. I mean, people move in and out of government making money. You have elected officials who have ben in public office for decades earning money through their firms, profiting from their elected positions."
"Chicagoans are sick of a City government that serves only itself. We're sick of aldermen lining their own pockets instead of uplifting the quality of life in our neighborhoods. We're sick of a system that's rigged against small businesses – where you have to hire a lawyer or trade favors to get basic services," mayoral candidate Lori Lightfoot said in a statement.
Critics of Madigan – first and foremost former Illinois Gov. Bruce Rauner – have long accused him of using his public position for personal profit.
"Like Ed Burke, developers and wealthy real estate holders don't consider Speaker Madigan for legal work just because he's a competent lawyer. Madigan acquires legal clients because he is one of the most powerful political leaders and lawmakers in the State of Illinois. That's wrong," Illinois Republican Party spokesman Aaron DeGroot said in a statement. "The fact remains that it is an incredible conflict of interest for Madigan to simultaneously serve as Speaker of the Illinois House and as a property tax appeals attorney. The people of Illinois will not see real reform of our broken and punitive property tax system until lawmakers ban that practice."
Gov. J.B. Pritkzer was hesitant to weigh in, saying that it was inappropriate giving that an investigation is apparently ongoing.
"I think it's very important for people to be held accountable if they have done something wrong ... We need to make sure that people are either abstaining from the activity on the outside that would interfere with their ability to do their job that they are elected to do and do it ethically, or abstaining from being involved in it in anyway in government," Pritzker said.
Follow Amanda Vinicky on Twitter: @AmandaVinicky
---
Related stories:
Released Documents Detail What Feds Sought in Burke Raid
Spotlight Politics: Solis, Burke Shock Waves Reverberate in Mayor's Race
Former Federal Prosecutors Expect More Charges in Burke Probe
Some Aldermen Angered by Report Solis Wore Wire
Report: Ald. Danny Solis Secretly Recorded Ald. Ed Burke
---