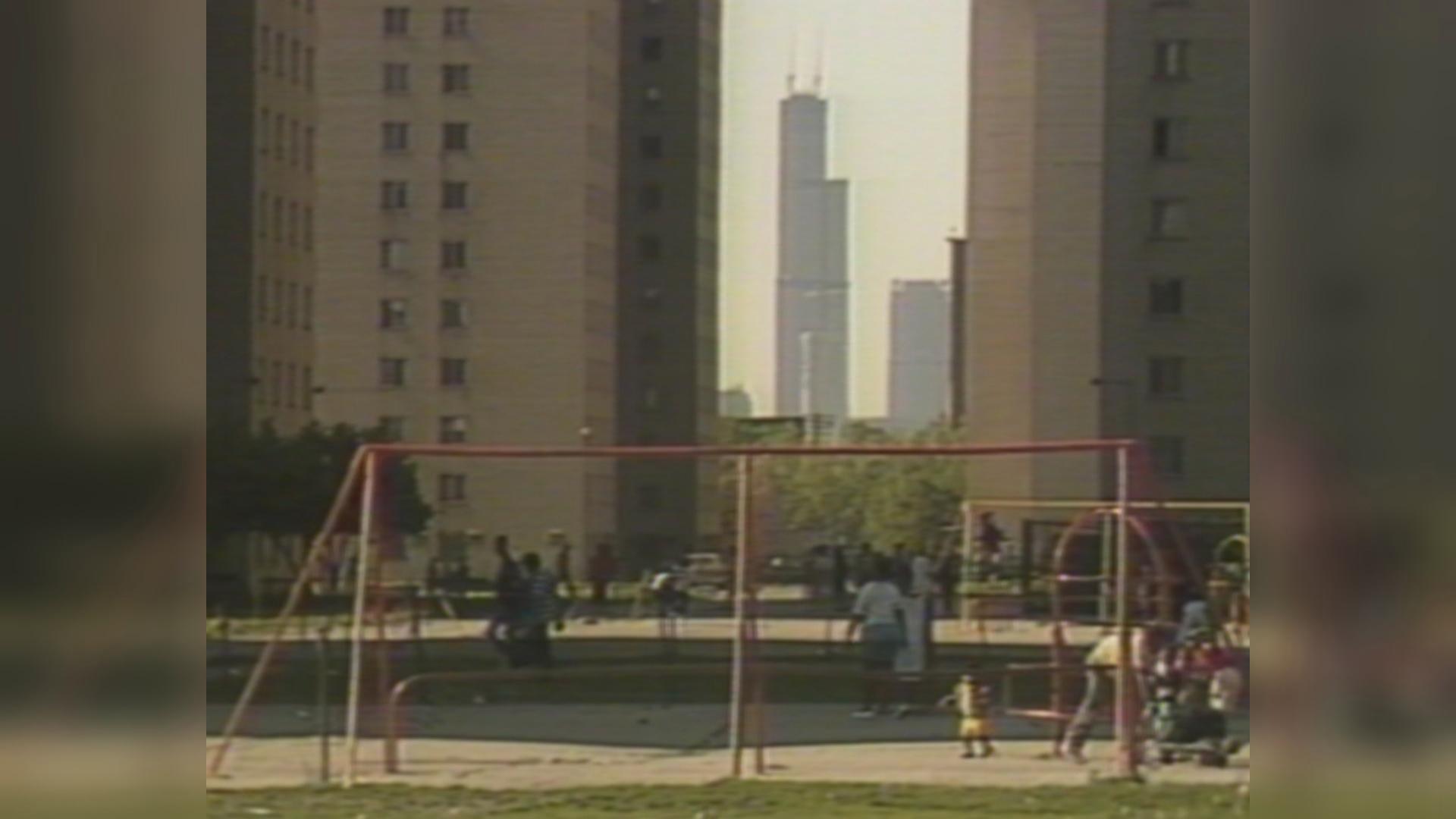 A decadeslong public housing lawsuit has nearly come to an end.
More than 50 years ago, public housing residents filed a lawsuit against the Chicago Housing Authority, claiming the CHA preserved racial segregation in the city by purposely keeping African-Americans away from "opportunity areas." The lawsuit is named after the lead plaintiff in that case – the late Dorothy Gautreaux – who, along with others, won the case against the CHA.
The CHA agreed to a settlement that U.S. District Court Judge Marvin Aspen approved Wednesday.
"This decision marks a seminal moment in Chicago's history," reads a joint statement from Mayor Rahm Emanuel and CHA CEO Eugene Jones Jr.
"(Gautreaux's) lawsuit against CHA and (the U.S. Department of Housing and Urban Development) led to the Gautreaux Order compelling fair housing in all communities. The lifting of that order, which has now been replaced with a settlement agreement, is a sign of the progress we have made together as a city," their statement reads.
Under the agreement, the CHA is obligated to maintain its schedule for planning and construction of its "Plan for Transformation"; develop housing for low-income families in mixed-income communities, or "opportunity areas"; strengthen its voucher program; and create early learning childhood development programs at four public housing complexes.
The tasks must be completed by July 31, 2024, and if they are, Gautreaux v. Chicago Housing Authority will officially come to an end.
"We're grateful to Judge Aspen for approving this settlement, which we believe provides considerable benefits to public housing residents, while providing CHA with a reasonable path forward and an eventual end to court supervision," said Alexander Polikoff , co-director of the public housing section at Business and Professional People in the Public Interest, or BPI, in a statement.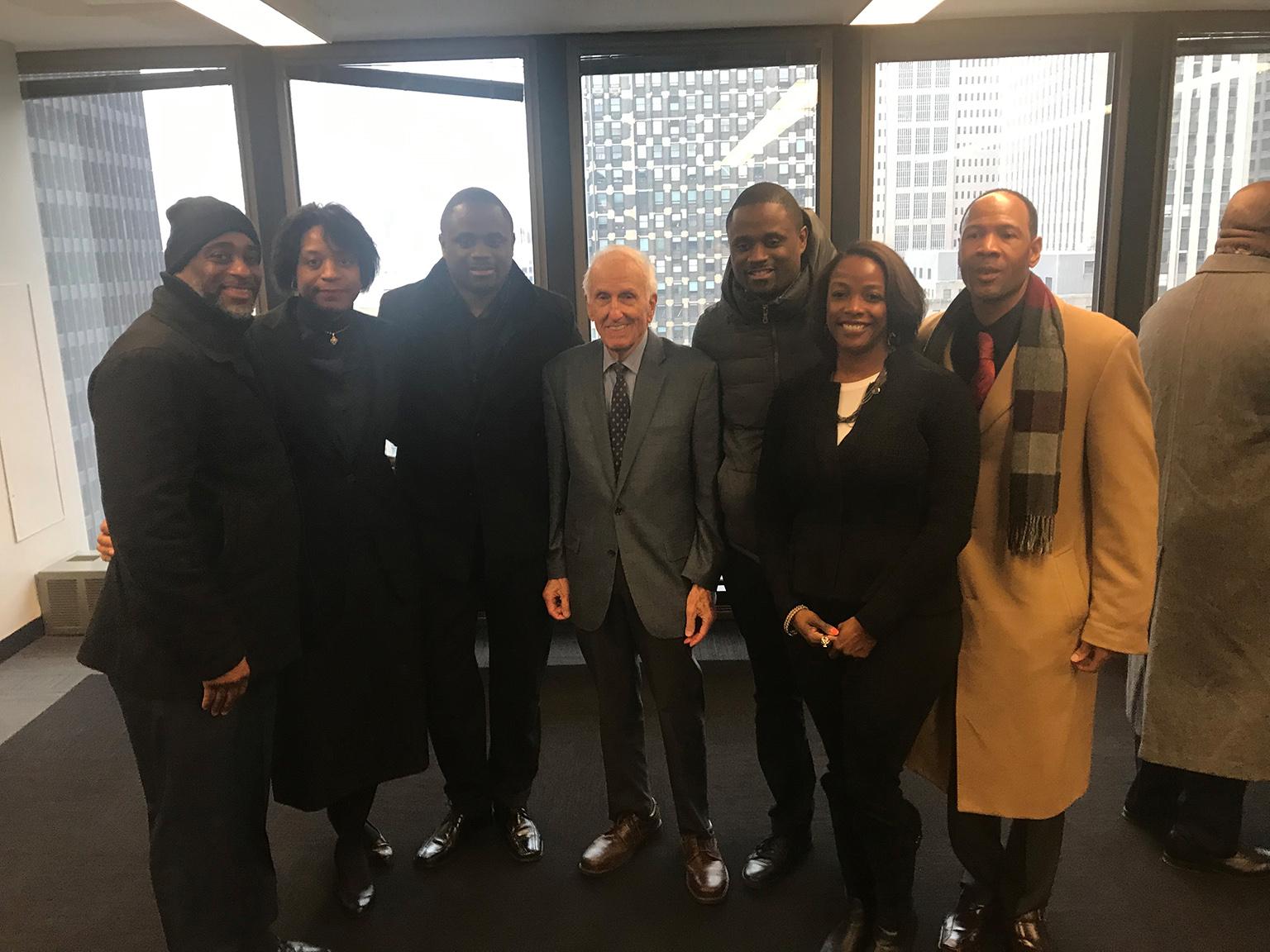 Alexander Polikoff, center, with Dorothy Gautreaux's family members at a Jan. 17 hearing. (Courtesy BPI)
Polikoff has served as lead counsel in the case since it was first brought to court in 1966.
During a Jan. 8 appearance on "Chicago Tonight," Polikoff said after having worked on the case since its inception, the agreement means "we've reached a point today that I'm very happy about."
"CHA is a different organization than it was back then. They're working hard … to do the kinds of things that need to be done," he said. "I think by the middle of 2024 when the settlement agreement ends, we'll all look back when it will be 55 years and go, 'Hey, this was a pretty good run.'"
Aspen's approval comes after a Jan. 17 hearing for CHA residents and those on waiting lists to voice their thoughts on the settlement.
More than 10 parties appeared and submitted comments, along with members of Gautreaux's family who sought a settlement approval, according to BPI. 
---
Related stories:
50-Year-Old Housing Discrimination Case Reaches Settlement
New Nonprofit Gives Old Furniture – and People – Second Chances
Is Rent Control the Fix for Affordable Housing in Chicago?
5 Things to Know About Smoke-Free Public Housing Rule
---