As Maritza Medero gets lunch ready for her two young children, they sit at their kitchen table watching their favorite show on a tablet. Medero says of her preschool-aged daughter, "My child sits here every day as I'm preparing dinner. She sits right here, no matter how much she doesn't want to, and I'm like, 'You gotta do your letters, you gotta do your numbers,' because I want her to do well in school, I want her to be successful."
Just a few months ago, having a table where her children could practice their writing, let alone sleep in their own beds, seemed impossible for Medero. Domestic violence had left her family homeless. Worse yet, Medero knew that even if she was able to find an affordable apartment, she had nothing to put in it. "All I had was literally the suitcases we were carrying, so as I'm looking for apartments, that's all I kept thinking, 'What are we going to sleep on, air mattresses? What are we going to have?'"
Medero says her social worker told her about the Chicago Furniture Bank – a new nonprofit where people in need can get an apartment's worth of gently used furniture, including beds for each family member, for just $50. "She was like, 'I got somewhere where we can go to get you furniture for a house, you would just have to pay $50, and they'll fill up your whole apartment with furniture.' I was like, 'Are you serious? Yeah, let's do that!'"
The Chicago Furniture Bank's principals are three recent graduates from the University of Pennsylvania: Griffin Amdur, James McPhail and Andrew Witherspoon. Amdur says the idea for the enterprise came from a conversation with his father about antique furniture. "We were talking about how this stuff had a lot of value back in the day and now it's basically worthless. We started discussing the secondary market for used furniture and saw there wasn't much monetary value for used furniture but there's still intrinsic use, and how much is wasted. Furniture is the least recycled product in the U.S."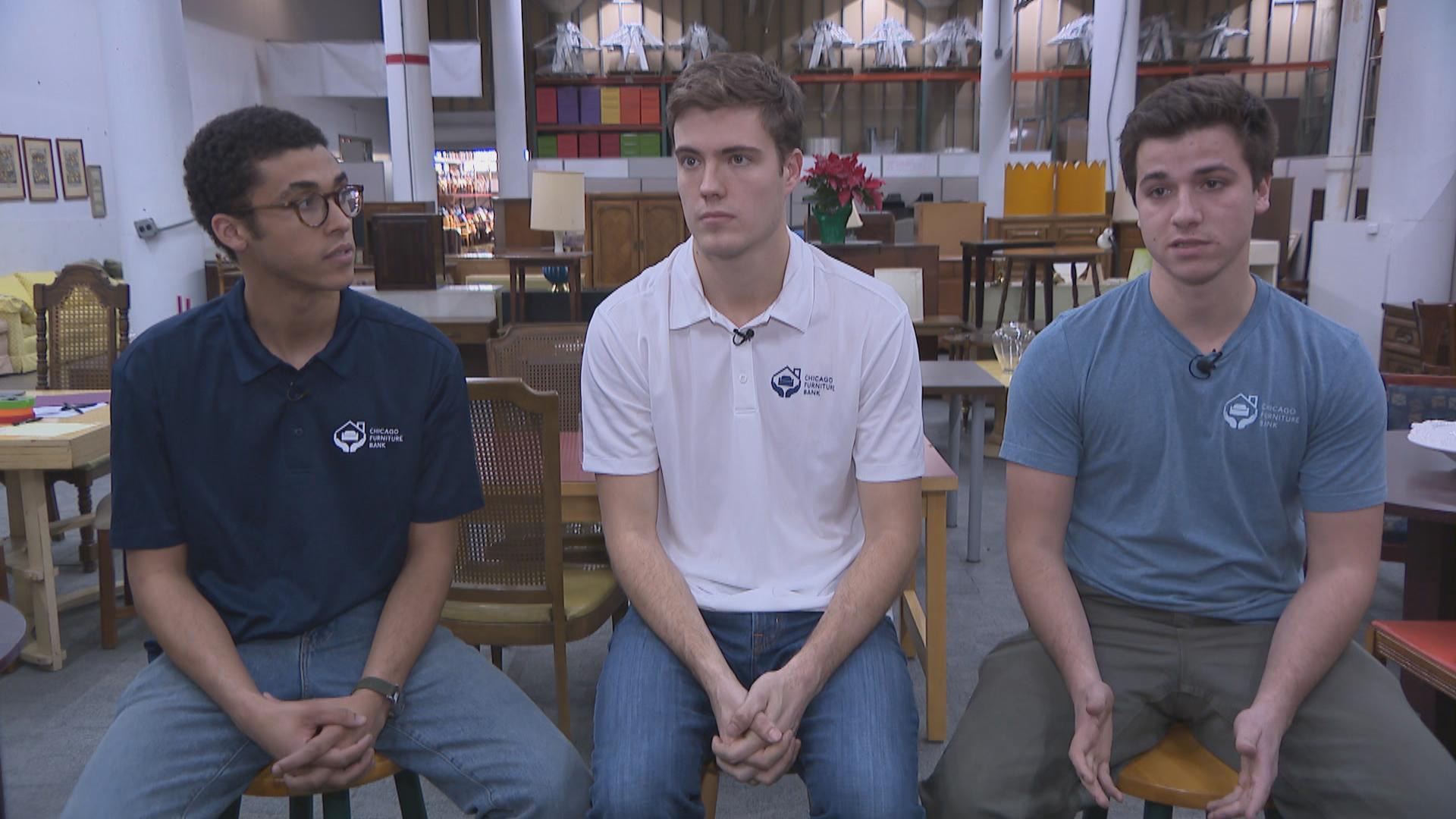 Amdur, then a senior at the University of Pennsylvania, began thinking there must be a way to bring that unwanted furniture to the people who needed it most. "Penn had this prize which gives three senior nonprofit projects seed funding and I thought this was a good idea and an opportunity to do a lot of good and help a lot of people."
So Amdur and fellow Penn students Witherspoon and McPhail developed a proposal for a furniture bank where people in need could get an entire apartment's worth of furniture for $50. They won the prize, and with the award money, started operating out of a West Side warehouse in August. Not long after, the trio furnished their first client's home – and in the early days, they did all the heavy lifting themselves. "We were athletes in high school and stuff but we're definitely not built like movers," says McPhail.
Just a few months later, the bank has furnished more than 230 homes. The organization partners with social service agencies, which bring clients to hand pick furniture from the 6,000-square-foot showroom. According to Witherspoon, the bank's partner organizations serve victims of domestic violence, the formerly homeless, mentally and physically disabled individuals, and those facing poverty.
McPhail says they want the furniture bank to be "a one-stop shop" for their clients. "We ensure every single person in the home can get a bed, we also offer couches, armchairs, dressers, end tables, side tables, kitchen tables, mirrors, artwork, pots, pans, utensils. It takes a lot to furnish an entire apartment."
Witherspoon emphasizes that while the Chicago Furniture Bank's pickup service is certainly a convenient option for those interested in donating furniture, their primary focus is serving their clients with dignity – and that means being selective in what they'll pick up. "We have had people try to use us as a junk remover with pieces that are in bad condition, pieces that are stained. We're giving people a dignified choice in their furniture and anything we wouldn't take, we are certainly not going to give to them."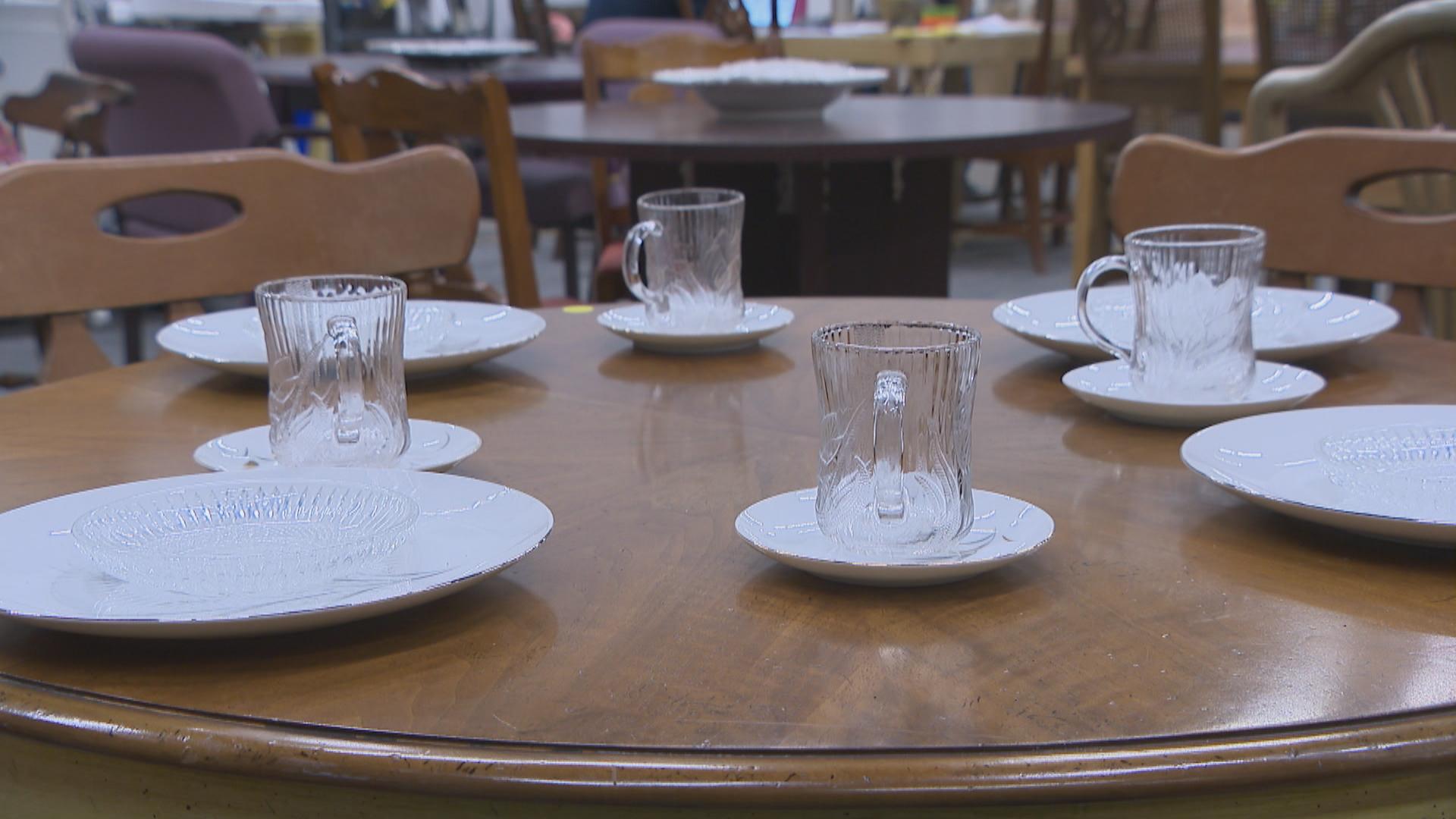 With donations of furniture and cash as well as efforts from volunteers, they have already been able to ramp up capacity and hire additional workers to pick up, move and deliver furniture. Still, they are finding the need for their service is overwhelming and keeping up with demand is a challenge – they're booked for five appointments a day weeks in advance.
"We're really trying to explore all corporate opportunities. Anyone who has furniture and is looking to get rid of it, we'd love to partner. Moving companies, furniture stores, hotels. If we could get a partner for beds, that would be amazing. That's a huge expense for us, we have to buy a lot of beds," says Amdur.
In particular, the furniture bank is always on the lookout for donations of smaller furniture, since their clients are generally moving into small apartments where oversized furniture would be impractical. They're also hoping for more volunteers to help organize the showroom and boxes of items, as well as cash donations to help them increase capacity.
Witherspoon, McPhail and Amdur know that starting a nonprofit furniture bank seems like an unorthodox path for Ivy League grads, but so far, they have no regrets. Witherspoon says, "I definitely know all of our parents are proud, but a lot of strangers say, 'You went to this school and you started a nonprofit?' But my parents instilled in me the importance of second chances, and the Chicago Furniture Bank does that by helping people get back on their feet."
McPhail adds, "Most of our friends are working pretty intense corporate jobs and we're out here in a warehouse in Chicago moving furniture. I wouldn't trade it for the world."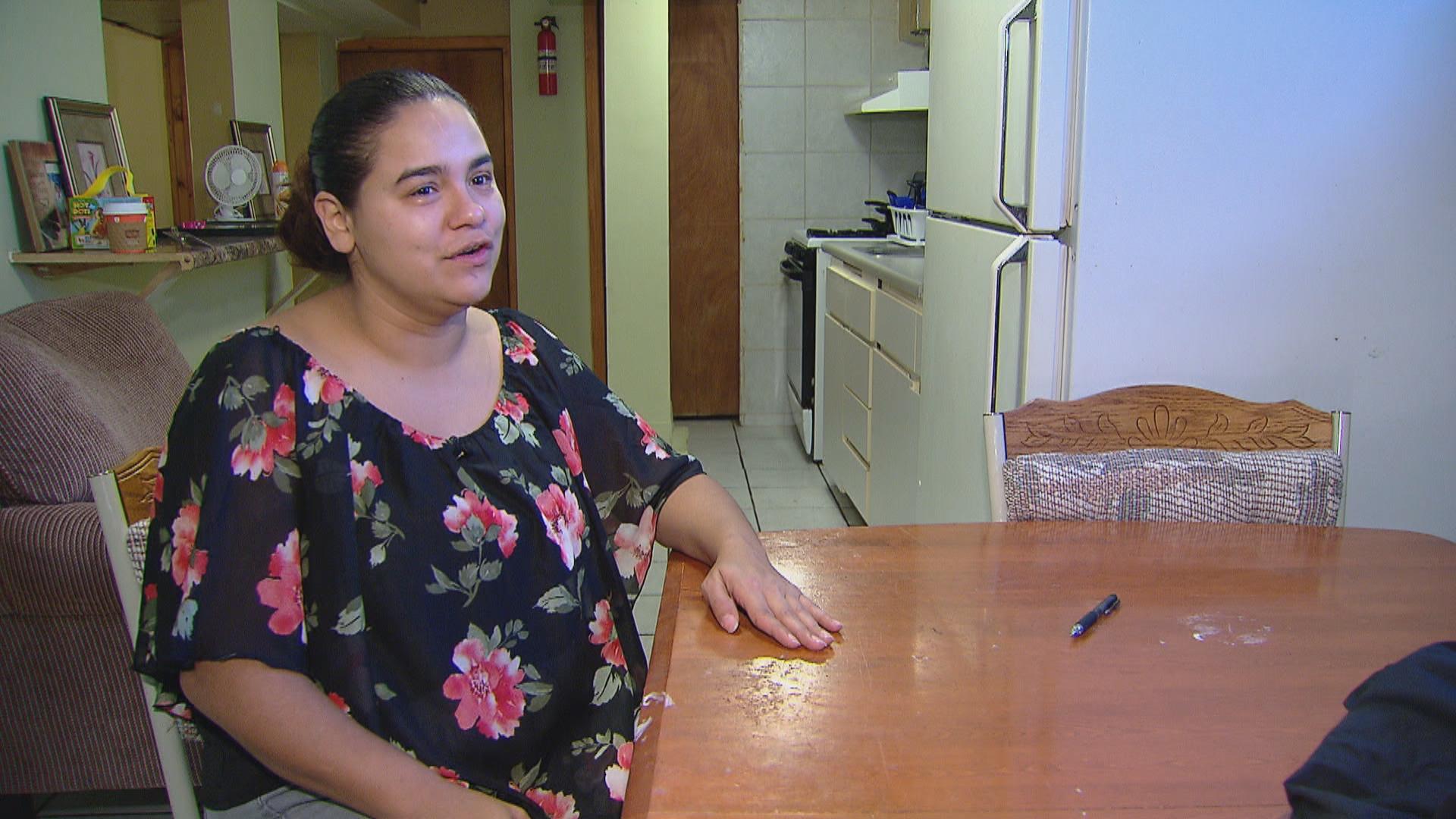 As Medero starts down her own new path, she's grateful for their efforts. She recalls the day she surprised her children with a newly furnished apartment, including their own beds, and her daughter was thrilled. "She was like, 'This is my bed? Forever? No one's gonna take it?' I was like, 'No one is ever going to take this bed from you. This is our home, this is our furniture, this is your bed. You can jump on it, play in it, you can do whatever you want, it's yours.'"
"It's an experience nobody wants to go through with their kids," Medero says. "Nobody wants to be in a shelter with their children, nobody wants to suffer and see their kids suffer. Having her here, being able to have her own home, to run around and play, it's a wonderful experience, it really is. And if not for the furniture bank I would still be struggling, trying to get things for our apartment little by little. The furniture bank really was a miracle and blessing to me.
"For $50, I got everything that I could ever think of. To me, that's a blessing, that's more than a blessing, and I'm very thankful for it."
---
Related stories:
Mother's Murder Drives Chicago Cop to Help Domestic Violence Victims
Is Rent Control the Fix for Affordable Housing in Chicago?
The Rise of College Dorm-Style Co-Living in Chicago
---