Historic Black Marines in Danger of Losing South Side Veterans Hall
Ninety-one year-old James A. Reynolds and 93-year-old John Vanoy made history 76 years ago. But it wasn't until many decades later that they were honored for their service.
The former marines often reflect on the comrades-in-arms who didn't get the recognition they deserved. 
"A lot of these members never lived to see this," said Reynolds, pointing to the large and heavy Congressional Gold Medal that he and Vanoy wear proudly.
In 1943, at the height of World War II, Vanoy and Reynolds were among the first African-Americans to be accepted into the U.S. Marines Corps. They were trained at a camp in North Carolina from which the unit got its name: The Montford Point Marines. And while the acceptance of African-Americans ended a long policy of discrimination, it did not end segregation in the military.
"We were never integrated or spoke to any other Marines on that base," said Reynolds. "We trained separately, did everything separately."
More than 20,000 African-American men trained at Montford Point between 1942 and 1949, and the two Chicagoans are among the last surviving members of that historic group.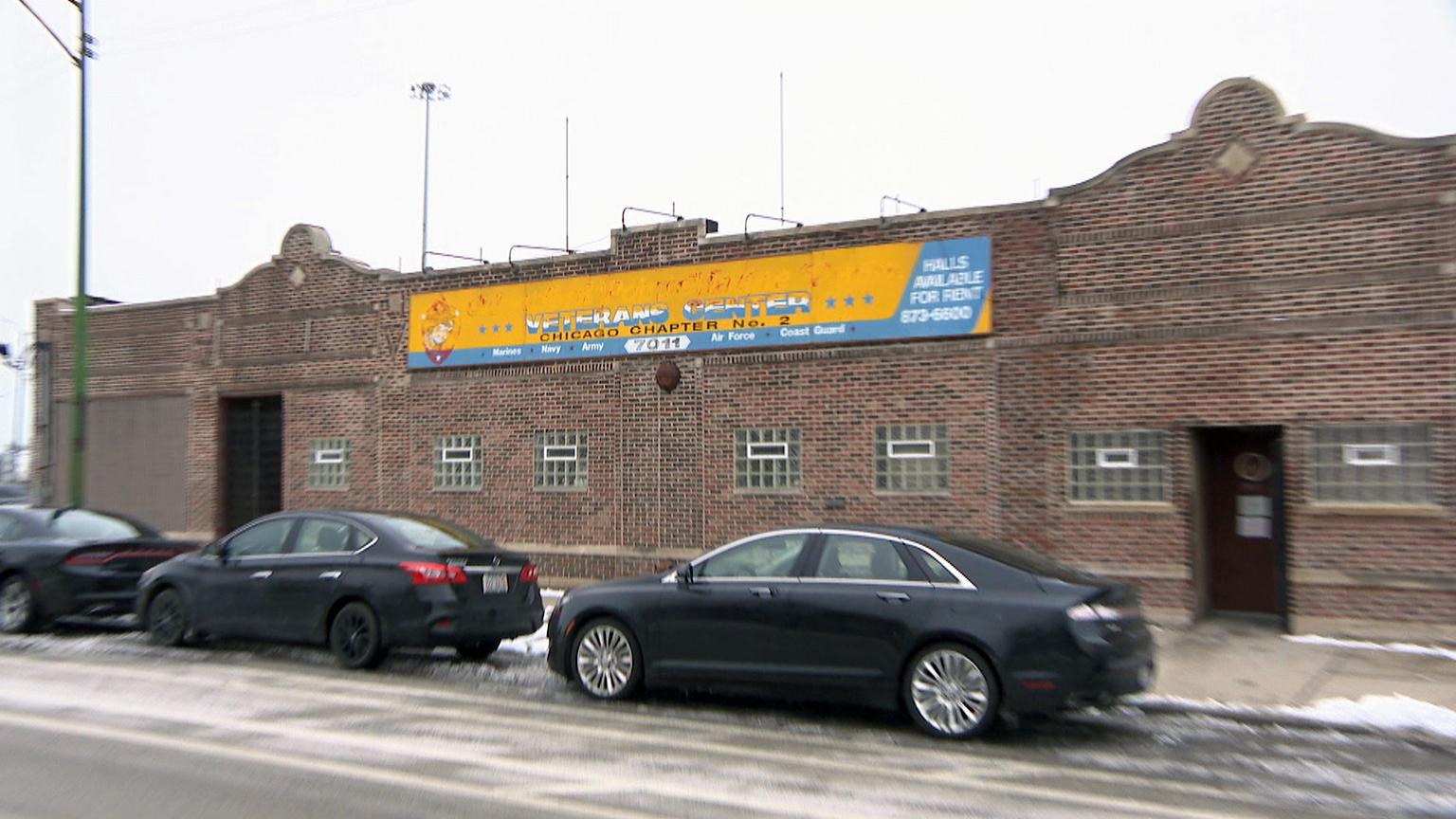 The Chicago chapter of the Montford Point Marine Association owes $70,000 in back taxes on its meeting hall at 7011 S. Vincennes Ave.
For more than three decades, they and other veterans have often socialized at a veterans hall on South Vincennes Avenue in the Englewood neighborhood. 
Paul K. Knox, a veteran Marine who served in Vietnam, is currently vice president of the Montford Point Marine Association, Chicago Chapter 2.
"When you come here, we're all like brothers and you never want to lose history," Knox said.
But the veterans are on the brink of losing their beloved building. The roof of the single-story structure leaks. Ceiling and floor tiles are crumbling. The heating and air conditioning system needs to be replaced. And the association owes quite a bit in back taxes.
"Seventy-seven thousand dollars," said Knox, adding that while the facility needs money and work, the veterans chapter has done a lot of work over the years.
Knox is referring to the tens of thousands of dollars the group has raised for needy families, scholarship programs and shut-in veterans. And now they're hoping the community will help them in their time of need.
For many years, the group derived a steady income from renting out two sizable meeting and banquet halls. But as those spaces began to deteriorate, the bookings decreased. Currently, they're unusable.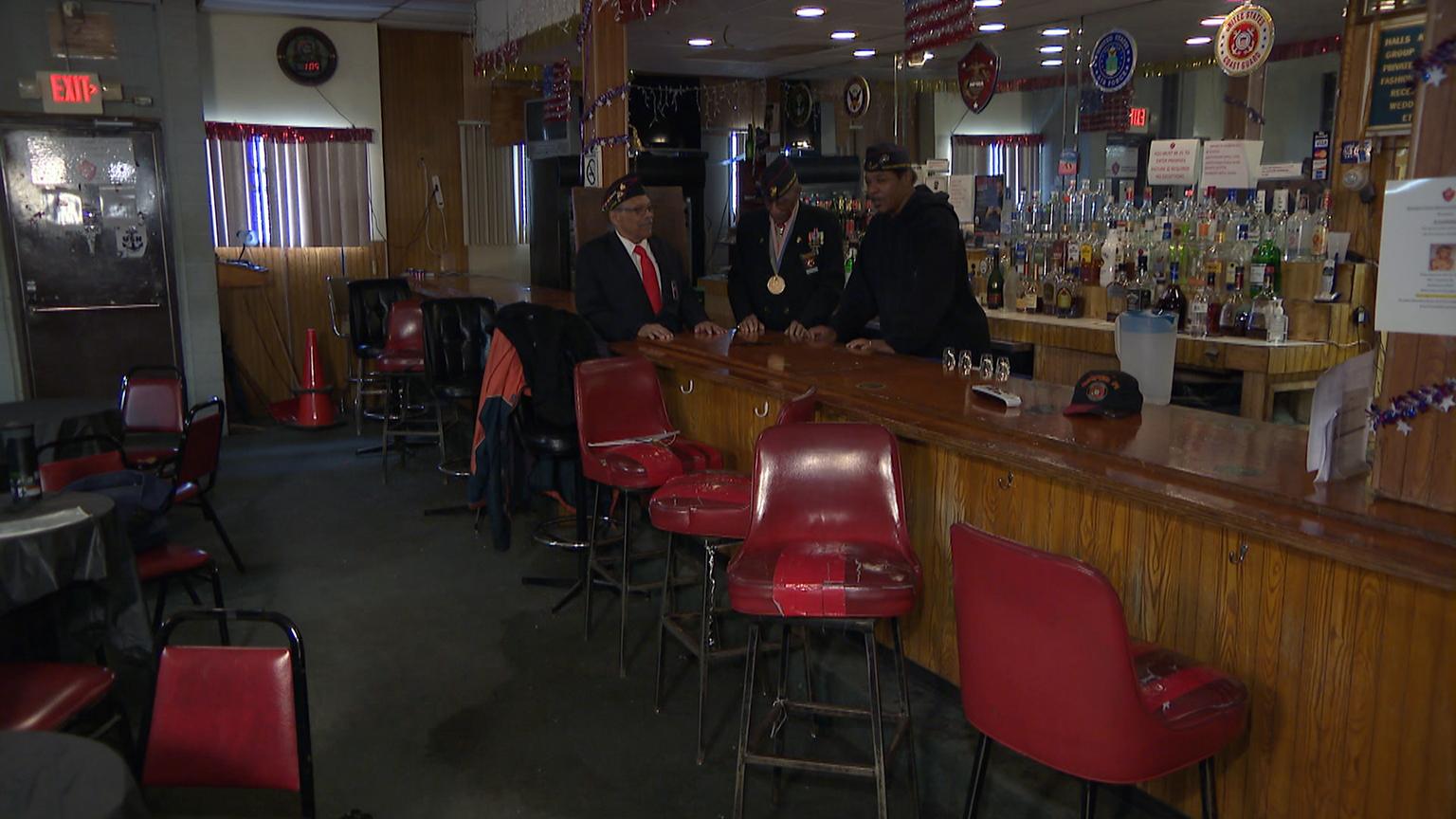 Membership at the Englewood veterans hall has declined in recent years, but the remaining current members fear losing their beloved meeting space.
Membership at the veterans hall has also gone down. In addition to the back taxes, the group says it needs about $150,000 to upgrade the facility.
The chapter has started a Gofundme.com campaign that as of Tuesday had raised a little over $26,000. And those funds need to be in the group's bank account by Feb. 1 or it could lose the building to a real estate investment group that bought the chapter's tax debt.
As for what losing the building might mean to him, Vanoy said, "Means a lot to me because I was one of the first in here."
James Reynolds said the impact of the veterans hall closing would extend beyond the veterans who belong to the chapter.
"There's quite a few people that it [will] hurt as bad as it's hurting us, and they're not even vets because they've used this facility," Reynolds said.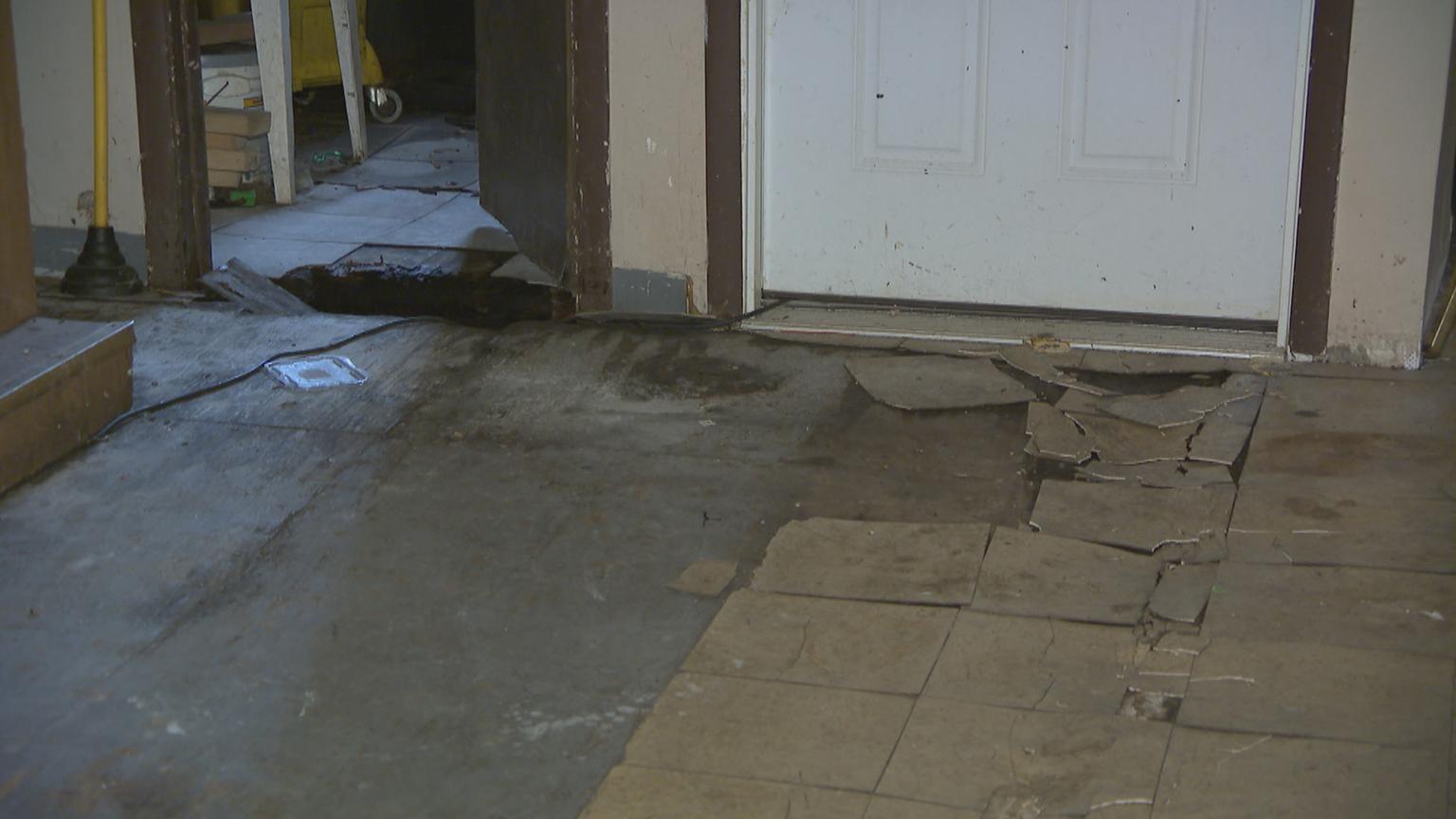 Among the many issues at the veterans hall is a roof that leaks and leaves pools of water on the floor.
The Montford Point Marine veterans went largely forgotten until 2012. That's when they were at last recognized with a ceremony in Washington, D.C., where about 20,000 African-American Marines who served in that first wave were awarded the Congressional Gold Medal.
But most of those medals had to be awarded posthumously.
Vanoy and Reynolds, however, were there to receive their belated recognition, and they wear their medals with great pride. But they also have great pride in their beloved meeting hall, which among other things has helped keep alive a little known but important chapter in civil rights history.
Reynolds carries with him what appears to be the only book written so far about the color barrier-shattering Marines. It's by historian Melton A. McLaurin.
"There's so much that's not known about this," said Reynolds as he pointed to the book.
Reynolds added that even some of the younger African-American veterans who come to the Englewood neighborhood hall have never heard of the Montford Point Marines. He fears that if the group has to move out of the building, the recognition he and his comrades-in-arms finally got may once again fall into obscurity.
For more information about the local chapter of the Montford Point Marines, visit the group's website.
---
Related stories: