He was born Edward Santana White. But now, as an artist, just call him Edo.
And Edo loves color. 
"Color is my thing," he says. "I want it to light up a room."
Edo's bold and vibrant art reminds this old reporter of the 1960s artist Peter Max. But Edo's never heard of him. He's self-taught. As a kid he was always creating – turning refrigerator boxes in the alley into submarines – but he's had little formal training.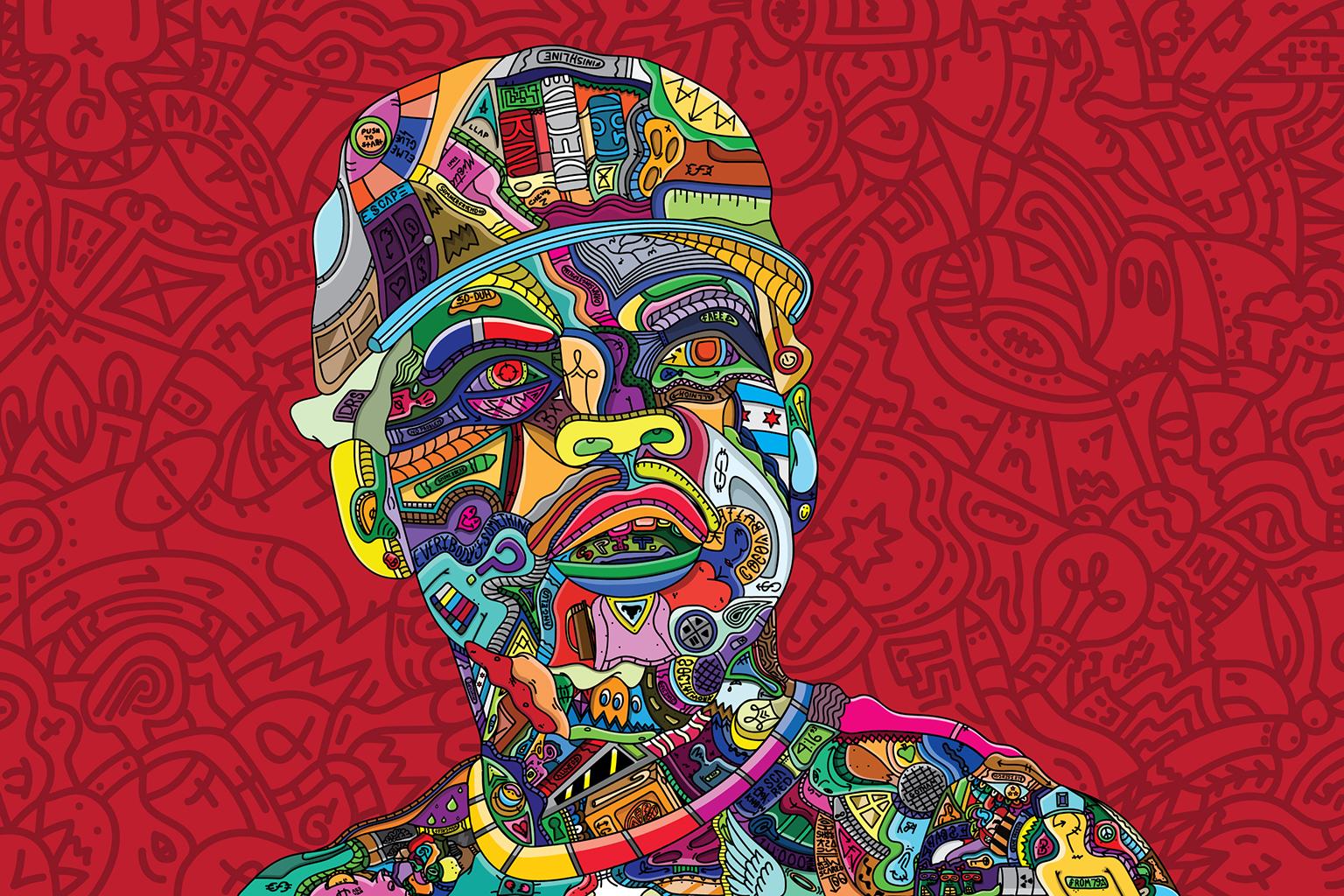 An illustration of Chance the Rapper by Edo
His childhood was "very interesting," he says with laugh. "My mom was a heroin addict. She was addicted to heroin so she knew she had to give us up." 
His dad, he says, is still addicted, and living on the street. 
He counts 12 foster homes in two years before his mom got clean. He went back to live with her at age nine. 
"But I was still angry and afraid of everything," he says.
But art, he says, saved him. 
"I just wanted to take all that hurt and all that pain and put it into something productive and art was that thing for me," he said.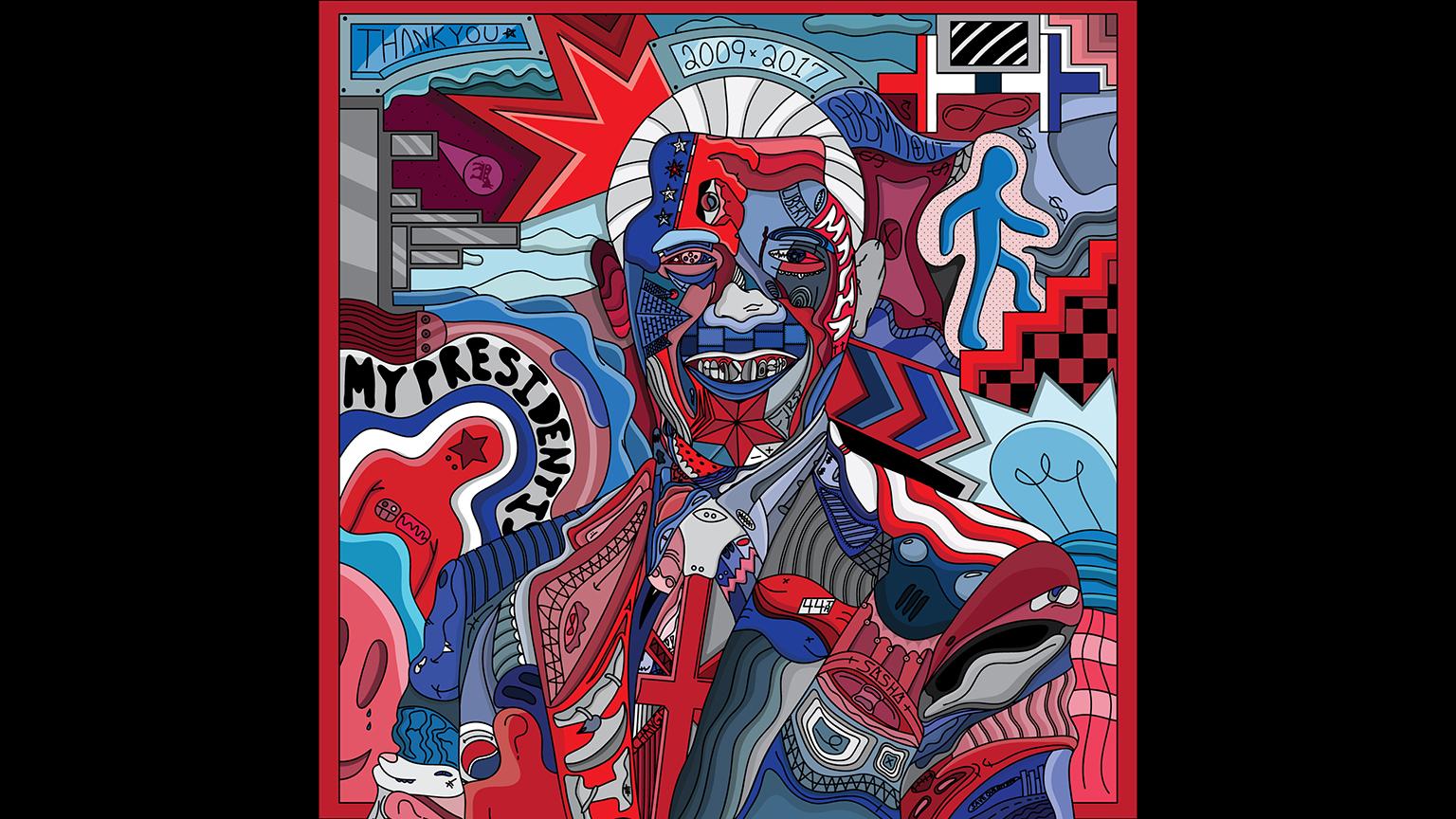 Edo's portrait of President Barack Obama
It started with clothing. He created designs for shirts and hoodies, and a friend did the screen printing.  Then digital art on his laptop. Then painting. And now he is doing it all. 
He and his partner run a small boutique called Project Escape at Boxville, a container mall in Chicago's Bronzeville neighborhood.
He showed his paintings at the prestigious show Art Basel Miami last month. 
And he is selling one-of-a-kind, hand-decorated sneakers, boots, pants and hats. 
Art is "like wizardry," he says.  "To wake up every day of your life and create what you see in your head ... come on man, that's freedom!"
Edo laughs and goes back to his painting.    
---
More on this story
Edo is currently the featured artist in a exhibition at the Logan Center for the Arts at the University of Chicago. The show "Edo: Memories Museum" runs through March 13, 2020.
Note: This story was first published Jan. 15, 2019. It has been updated.