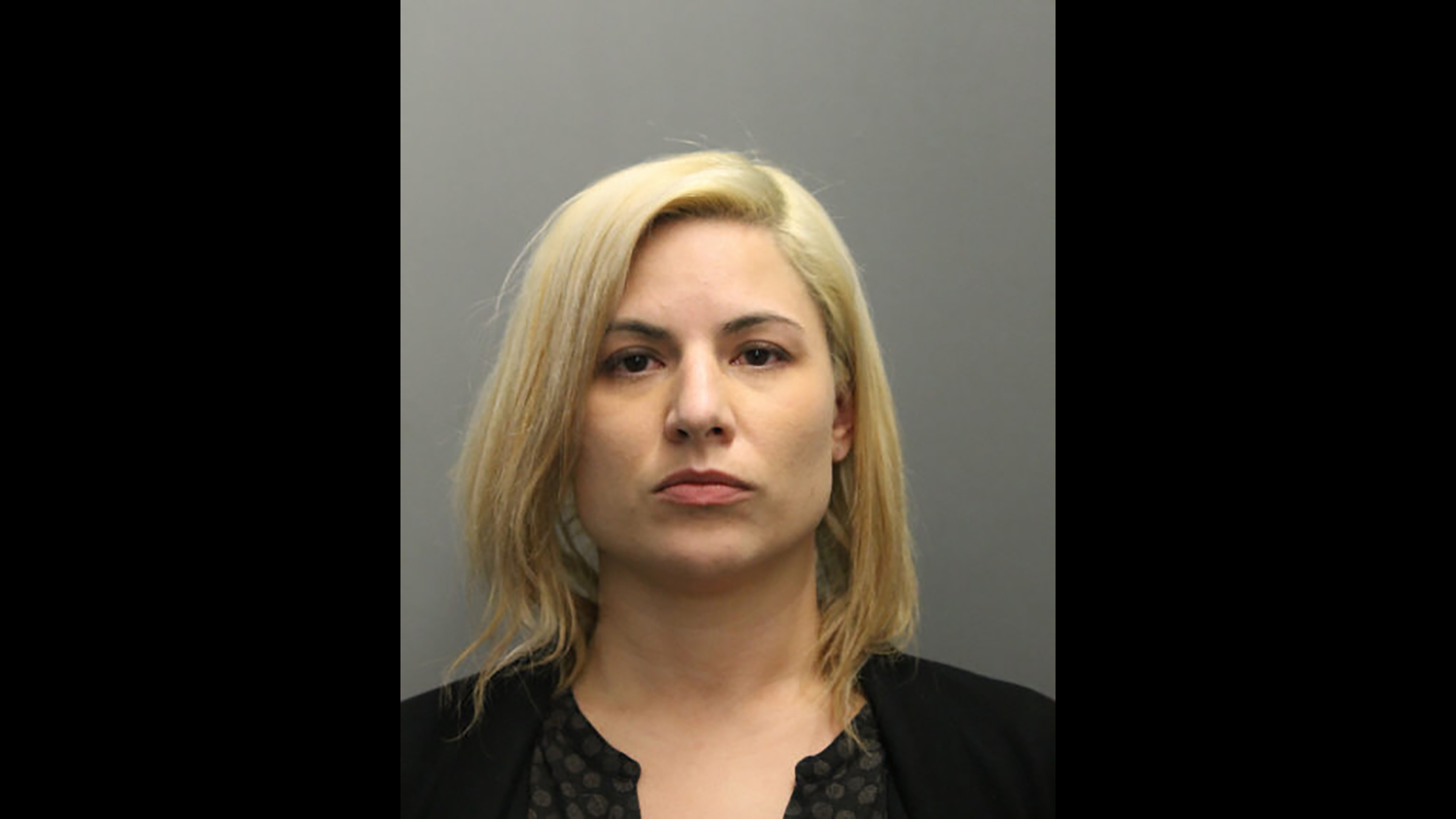 Alison Yohanna (Chicago Police Department)
An employee of Chicago's police oversight agency is facing felony charges after she allegedly emailed a false report of a mass shooting at her office late last month.
Civilian Office of Police Accountability investigator Alison Yohanna, 35, was charged over the weekend with one count each of felony disorderly conduct for filing a false report of an offense and felony official misconduct.
According to police, Yohanna knowingly sent a false email to Chicago Inspector General Joe Ferguson's office on the morning of Dec. 28, claiming one of her fellow employees was planning a mass shooting at COPA's office on the 1600 block of West Chicago Avenue.
Chicago police officers arrived at the office shortly after the email was sent, but the scene was cleared and it was later determined the threat was false.
Yohanna, 35, was ordered held on $10,000 bond following an initial court appearance Saturday. Afterward, her attorney indicated Yohanna's email wasn't a direct threat, but rather a precautionary note intended to inform the inspector general of a possible upcoming shooting, according to the Chicago Tribune.
"COPA takes all violations of law seriously," COPA Chief Administrator Sydney Roberts said in a statement following Yohanna's arrest last week. "The waste of City resources in response to a false threat, the unnecessary alarm to our staff, other building occupants and (the) larger Chicago community was egregious."
COPA spokesman Ephraim Eaddy confirmed Yohanna has worked at COPA for more than a year and has been placed on leave.
Contact Matt Masterson: @ByMattMasterson | [email protected] | (773) 509-5431
---
Related stories:
COPA Employee Accused of Sending Workplace Email Threat
COPA Releases Footage of Off-Duty Officer Shooting Unarmed Teen
New COPA Chief Sydney Roberts Starts at Revamped Police Oversight Body
Chicago Police Release Bodycam Footage of Officer-Involved Shooting
Deal Struck for Federal Oversight of Chicago Police Department
---