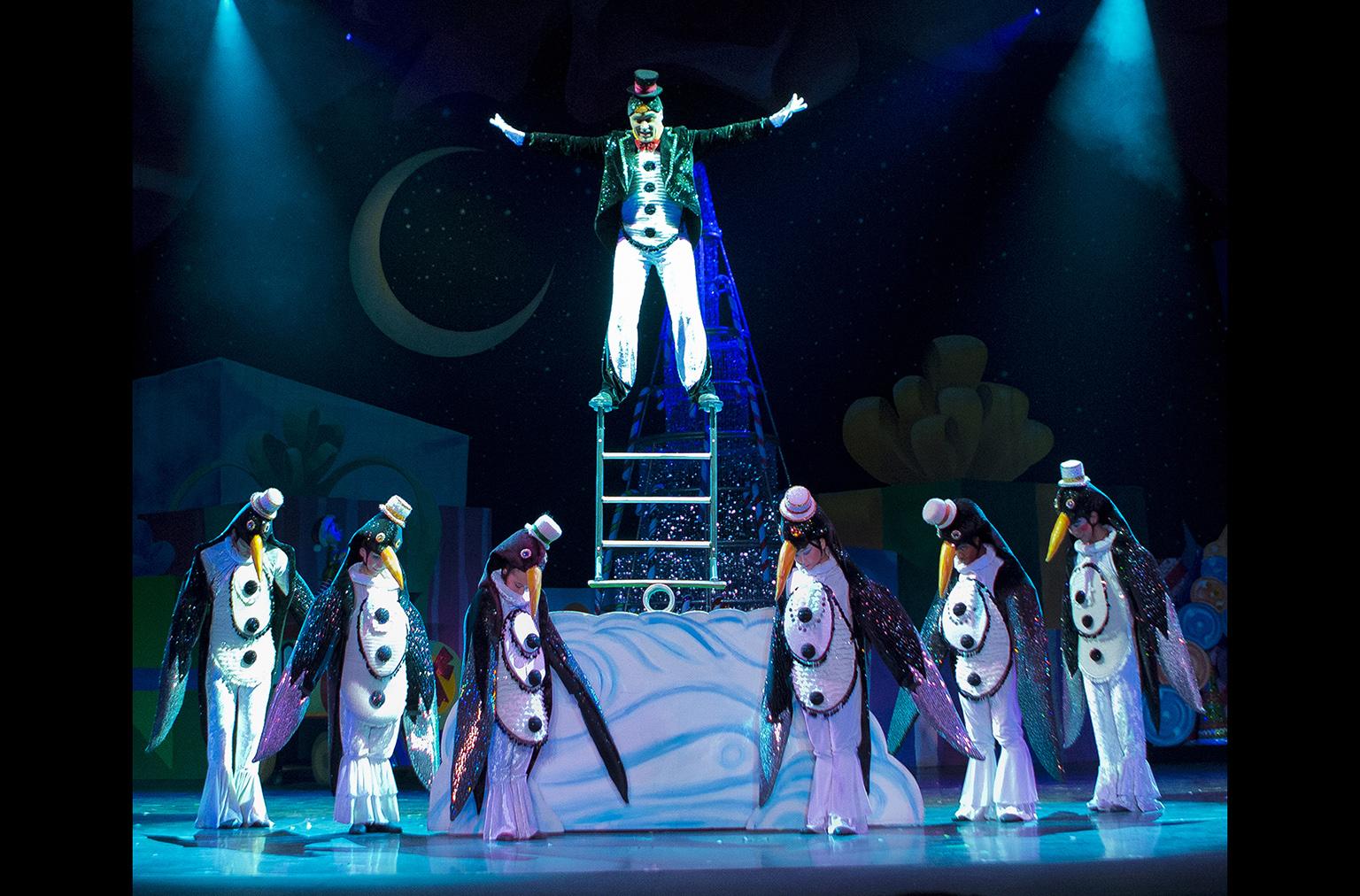 (Credit: Cirque Dreams)
1. Dream
Prancing reindeer, flying ornaments, balancing penguins and gravity-defying gingerbread men are among the 20 spectacular acts featured in "Cirque Dreams Holidaze." Enjoy seasonal songs, original tunes and hundreds of elaborate costumes.
Details: Performances at 7:30 p.m. Thursday and Friday; 11 a.m. 3 p.m. and 7:30 p.m. Saturday; 1 p.m. and 5 p.m. Sunday at The Chicago Theater, 175 N. State St. $25-$125 / MAP
---
2. Reimagine
The Hyde Park School of Dance's production of "The Nutcracker" features fresh moves alongside pirouettes and leaps. Expect to see a blend of ballet, modern and hip-hop in this 90-minute show, including an epic hip-hop dance battle between the mice and soldiers.
Details: Performances at 7 p.m. Friday; 1 p.m. and 6 p.m. Saturday; 2 p.m. Sunday at The University of Chicago's Mandel Hall, 1131 E. 57th St. $10-$25; $40 for reserved seats / MAP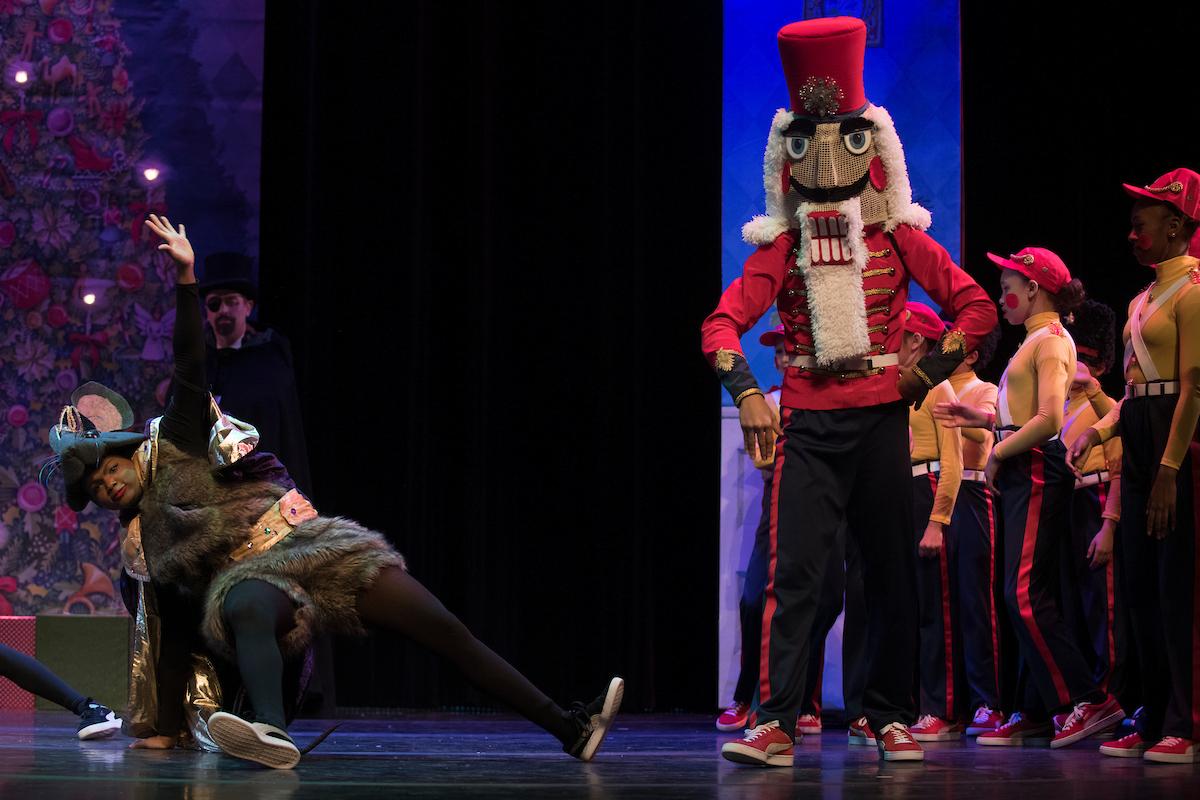 (Credit: Marc Monaghan)
3. Focus
Lean your ear this way for the quickest and, perhaps, craziest musical celebration as musicians perform "60 Songs in 60 Minutes." An ensemble of artists will write and perform 60 original songs in – you guessed it! – 60 minutes using anything they can find.
Details: Performances at 8 p.m. Thursday; Friday and Saturday at The Neo-Futurist Theater, 5153 N. Ashland Ave. $10-$15 / MAP
(Credit: MJ Wrobel)
4. Shop
With the holiday shopping season in full swing, the Make/Sale is your opportunity to find unique gifts, from miniature sculptures to organic soaps, while supporting local artists and business owners.  
Details: 6-10 p.m. Friday at the Chicago Art Department, 1932 S. Halsted St. Free / MAP
---
5. Bask
Electrifying hues of blue, green, purple and magenta cast an ethereal glow at Illumination, where you can stroll along a mile-long wooded path admiring the colorful trees at the Morton Arboretum. Be sure to check out the Crown of Light, a quintet of sculptures that project beams of light up to the heavens.
Details: 4:30-9:30 p.m. daily through Jan. 1 (exceptions: Dec. 17, 24, 25) at the Morton Arboretum, 4100 Illinois Route 53, Lisle. $18-$23 / MAP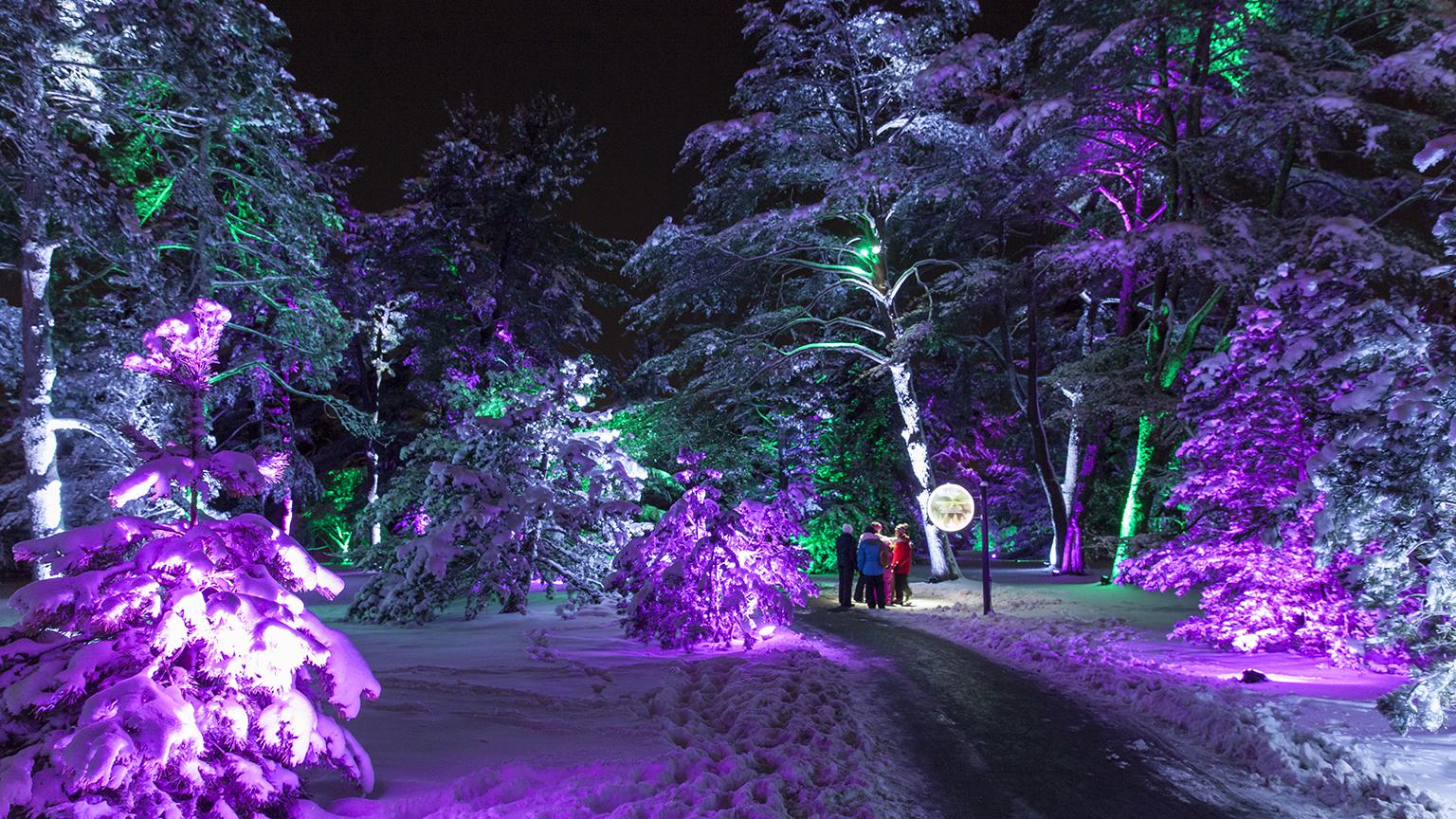 (Courtesy of the Morton Arboretum)
6. Discover
Chicago youth are invited to expand their comic book horizons at Pocket Con, a single-day convention celebrating artists of color, particularly African-American authors and artists, as well as comics with lead characters who are black. The convention also seeks to spotlight the comics of other underrepresented groups, including women, Latinos and members of the LGBTQ community.
Details: Noon-6 p.m. Saturday at the Chicago Cultural Center, 78 E. Washington St. Free / MAP
---
7. Revel
Zuzu Bailey's classic line from the holiday flick "It's a Wonderful Life" ("Every time a bell rings, an angel gets its wings") is synonymous with Christmas. But it wasn't when Frank Capra's holiday film debuted in 1946. Discover how the film rose from relative obscurity to Christmas classic at "Hometown Holiday: It's a Wonderful Life in Elmhurst." Browse rare photos, advertisements, lobby cards and movie memorabilia to learn more about the film and the actors who starred in it.
Details: 1-5 p.m. Tuesday through Friday and Sunday; 10 a.m.-5 p.m. Saturday through Jan. 6 at Elmhurst History Museum, 120 E. Park Ave., Elmhurst. Free / MAP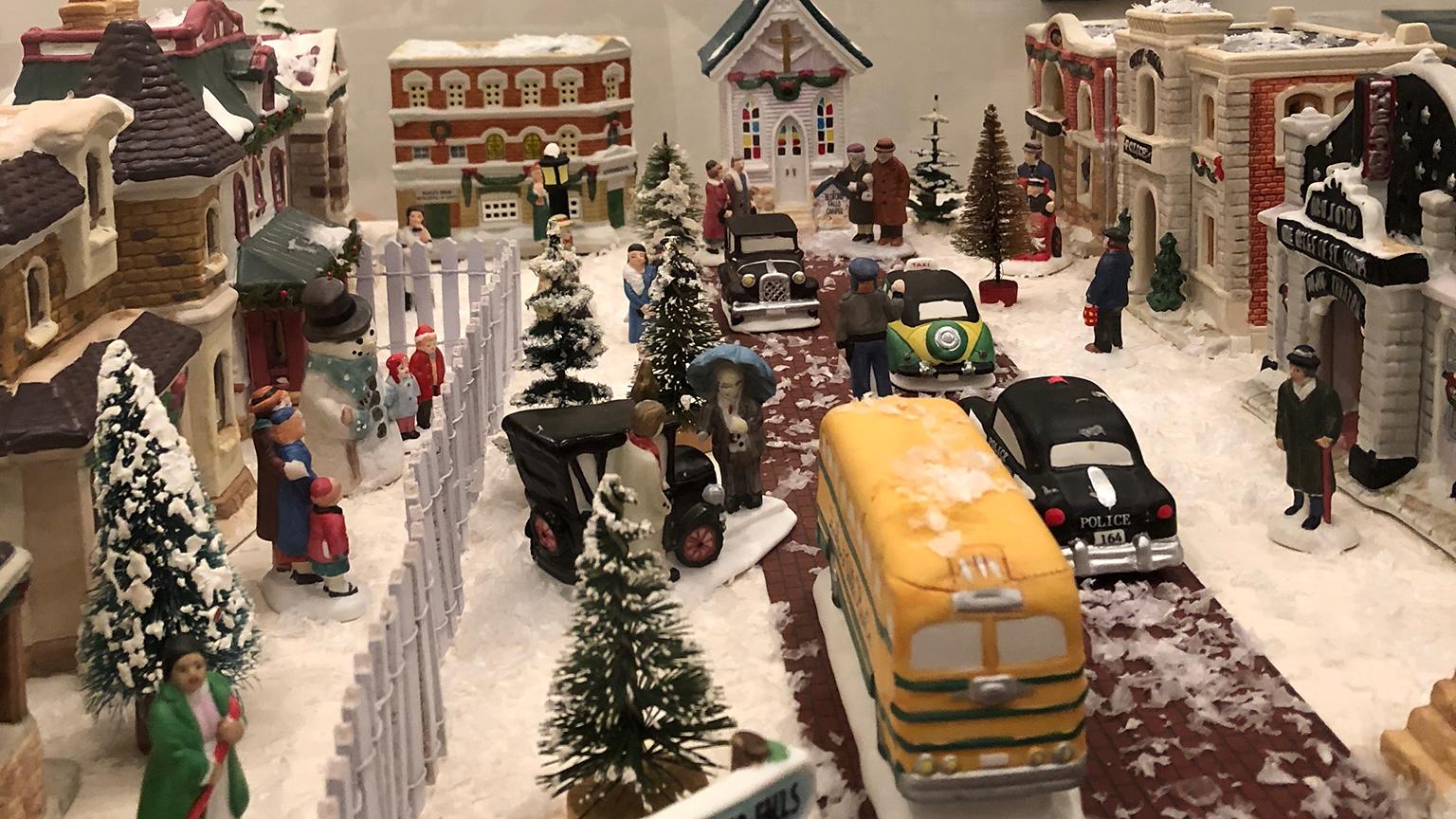 (Courtesy of Elmhurst History Museum)
8. Sing
It's the most wonderful time of the year for a Holiday Sing Along. Join the Restored to Sanity Singers in spreading joy to holiday shoppers by lending your voice to the choir. Songbooks will be provided. BYO bells and tambourines if you've got them.
Details: 5-6 p.m. Saturday at 900 N. Michigan Ave., 2nd Floor. Free / MAP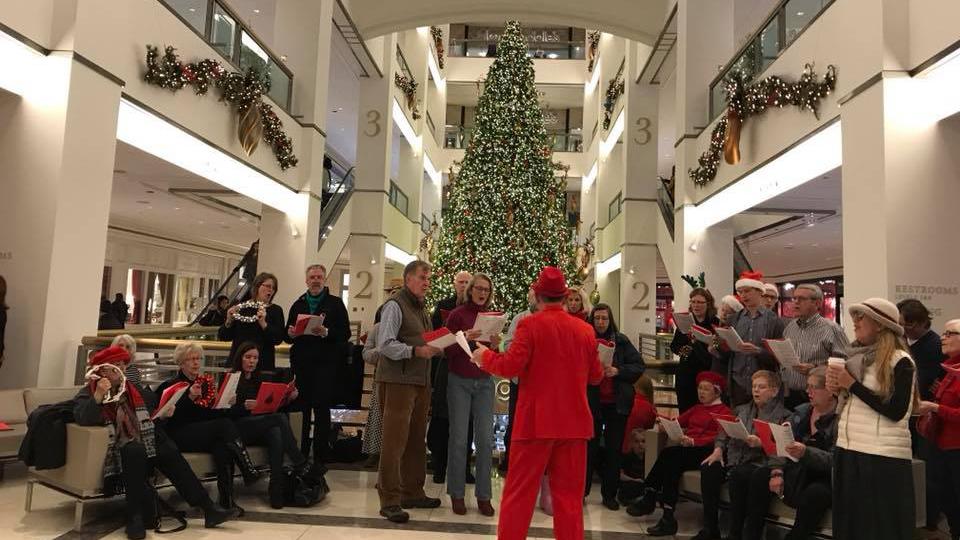 (Restored to Sanity Singers / Facebook)
9. Meander
Light up the night by carrying glow sticks, flashlights or LED candles for the evening stroll Walk With Light along the 606 trail (leave lighters, matches and other open flames at home, please). Organizers will be collecting new and gently used winter clothing to donate to La Casa Norte. A fire pit, lantern making, games and the unveiling of Jenny Kendler's art installation "Birds Watching" are also on tap. 
Details: 4:30-6:30 p.m. Sunday along The 606, Churchill Field, 1943 W. Bloomingdale Ave. Free / MAP
---
10. Commemorate
Mark the annual festival of lights at the city's St. Lucia Day celebration. Festivities kick off at noon downtown with a ceremony featuring Lucia candidates representing Swedish-American organizations. Listen to a choir sing as one of the girls is crowned Lucia. The party then moves to Andersonville for the annual Lucia procession along a candlelit Clark Street.
Ceremony: Noon Thursday at Chicago Cultural Center, 78 E. Washington St. Free / MAP
Procession: 4:45 p.m. Thursday at the Swedish American Museum, 5211 N. Clark St. Free / MAP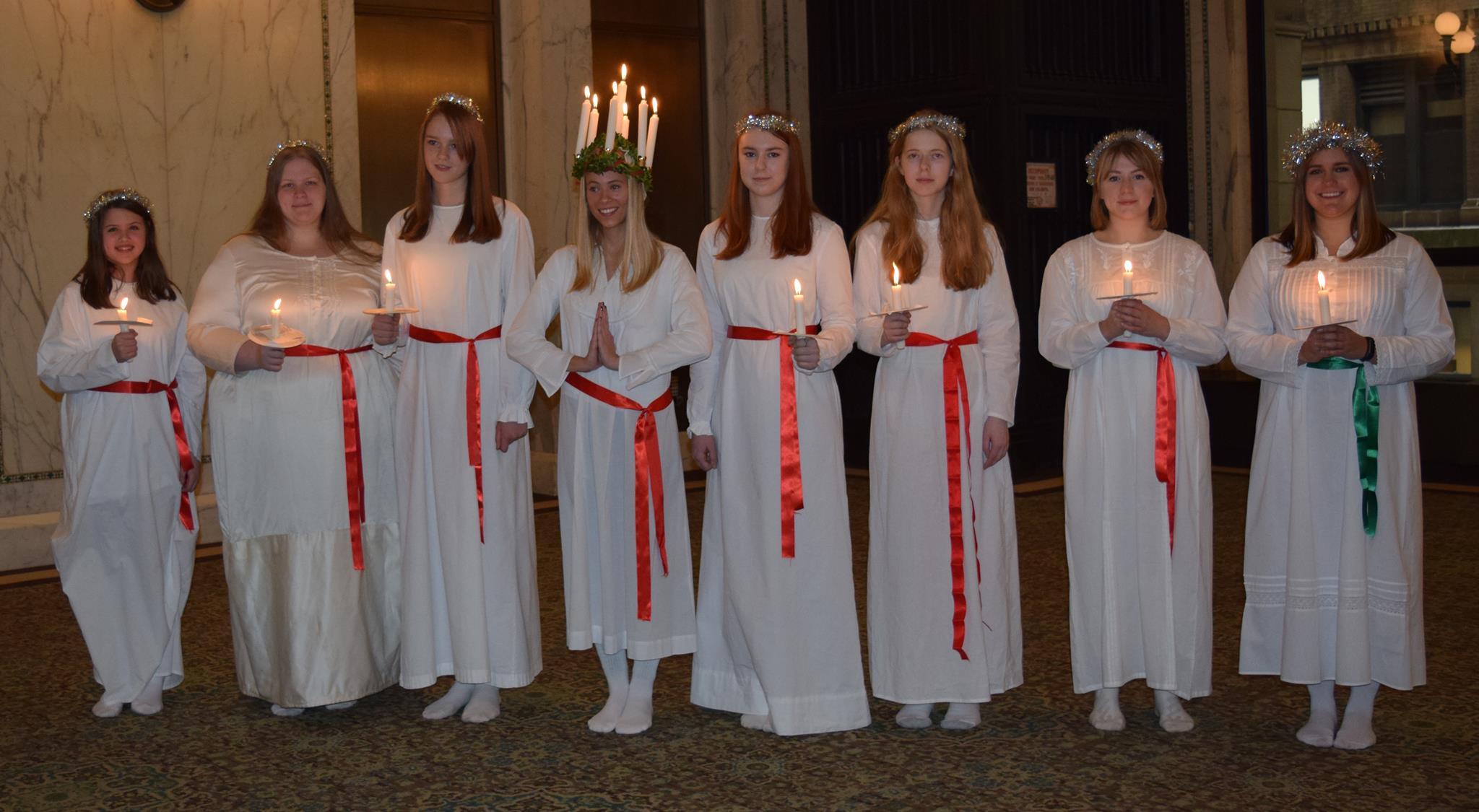 (Andersonville Chamber of Commerce and Swedish American Museum / Facebook)
Events listed are subject to change. We recommend double-checking times and locations before you head out the door. Want to share your upcoming events with us for consideration in a future roundup? Send us an email.
---