Since 1947, members of the Garfield-Clarendon Model Railroad Club have bonded over a shared love of model trains.
The hobbyist group originally met in Garfield Park, but moved to the Clarendon Park fieldhouse in 1963, hence its name.
Garfield Central Railroad – the group's current layout which was designed in the mid-1970s – is based on mid-20th century Appalachian coal country and measures more than 1,500 feet long.
"It takes about half an hour for a train to make one loop completely around the circuit here," said Dan Gould, president of the club. "One of the features of the layout here is we have all hand-laid track."
Gould says that decades ago, every railroad tie on the rails was cut from an oak door and individually spiked into the layout. The overall modeling of the railroad is meticulous, with miniature natural and manmade features, individuals and highly detailed buildings.
The layout is electronically powered and trains are controlled digitally by throttles which alter speed, direction, lights and sound effects.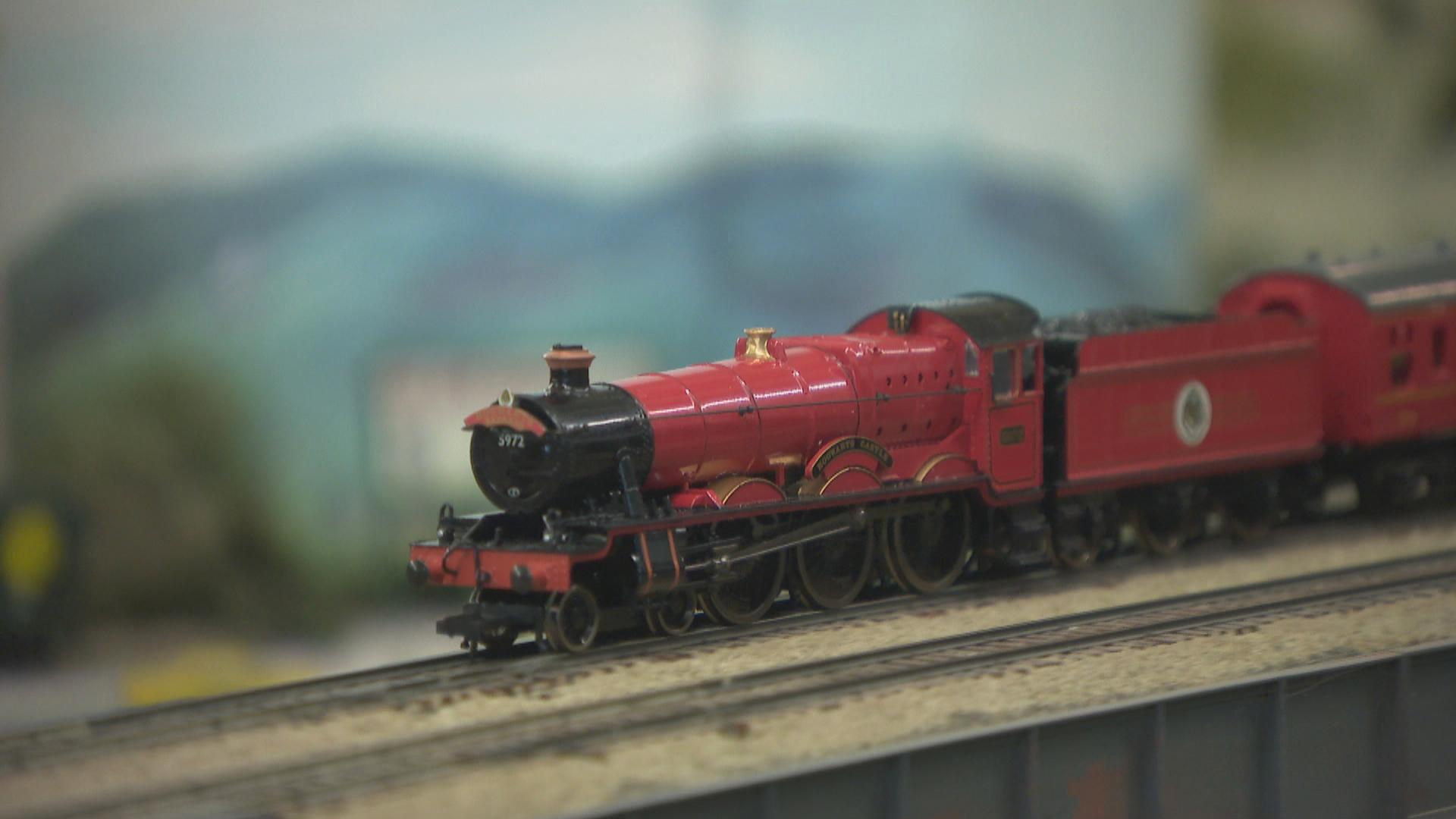 "The members own the trains and we choose the railroads that we'll run and the era," said club member Rich Sperling. "You'll see a mix of steam and diesel engines, but you'll also see a European passenger train that's very modern."
This year, the club started a youth program to show local students how science, engineering and math are used in railroad operations.
The club's sprawling layout immediately caught the eye of 14-year-old Ary Robbins, who participated in the program and is now a member.
"First time I ever saw it, it was incredible cause they told me it was hand-laid, and I was like, [it] blew my mind," Robbins said. "It takes years to do this."
Some club members expressed concern over a proposed Chicago Park District plan to tear down the Clarendon Park fieldhouse and build a new one in its place.
"The layout cannot be taken apart – it would have to be demolished," said Sperling. "Demolition of the building would require us to wait three to five years to begin reconstruction. The club would be more likely to try to find a new home or disband."
A Chicago Park District spokesperson said the district is still soliciting community input and considering multiple plans, including renovations on the existing building.
Every last Friday of the month, the Garfield-Clarendon Model Railroad Club typically holds a public operating session from 7 to 9 p.m. at the Clarendon Park Community Center.
Follow Evan Garcia on Twitter: @EvanRGarcia
---
Related stories:
Tong's Trains: The Surprising Backstory of a WTTW Favorite Lunch Spot
Nearly 50 Years Later, Highwood Bocce Club Members Still Having a Ball
North Side German Club Lets the Good Times Roll
---