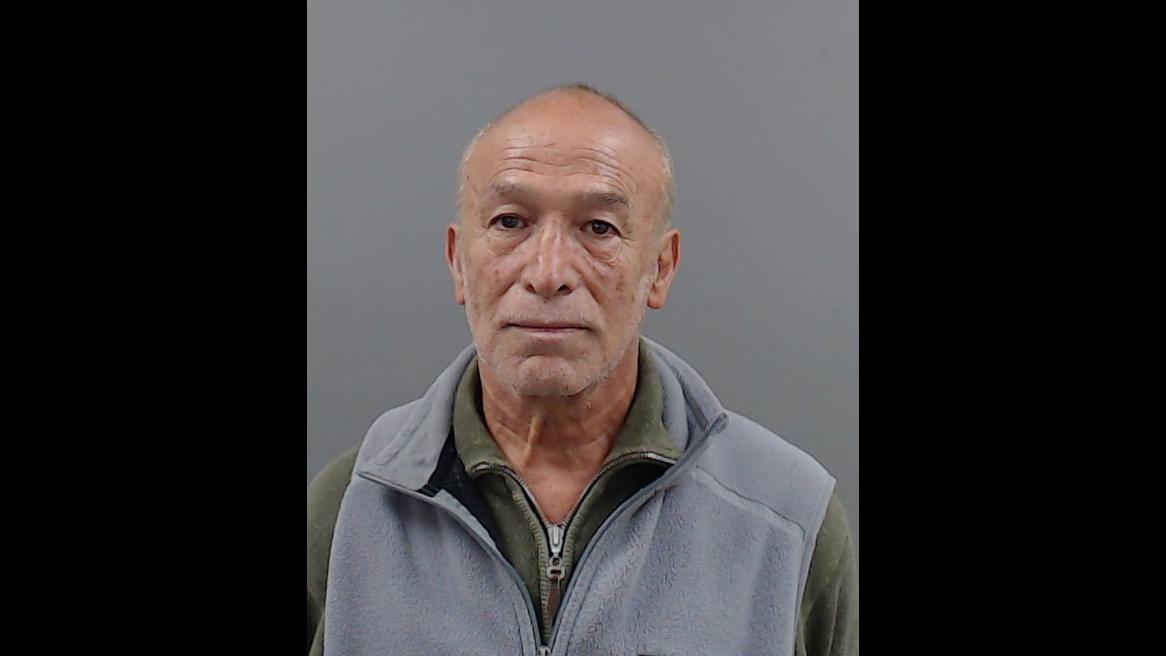 Jose Vilchis (Will County Sheriff)
More than two decades after first being accused of sexual abuse, a longtime Chicago-area gymnastics coach was arrested Monday on charges of sexually assaulting a teenage girl who trained with him in the far southwest suburbs. 
Jose Vilchis, 68, of Channahon, was charged with six counts of criminal sexual assault and two counts of criminal sexual abuse for incidents that occurred from late 2012 to late 2013 at I&M Gymnastics in Channahon, according to the Will County State's Attorney's office. The alleged acts included digital and oral sex, prosecutors said. 
READ: Gymnastics Coach Accused of Sexual Abuse Remained in Chicago-Area Gyms for Decades
Channahon police began investigating Vilchis in 2014 after two teenage girls reported being sexually abused by him over a period of months at I&M, a 10,000-square-foot gymnastics training center in an industrial park wedged between Interstate 55 and Route 6. The teens told police they knew of other gymnasts who had similar claims against Vilchis, but police said they were unsuccessful in their attempts to interview them.
This March, the department reopened its investigation of Vilchis after being contacted by Chicago Tonight for a story detailing separate allegations of sexual abuse against Vilchis from the early 1990s in Wheeling, along with a subsequent story on the claims made against Vilchis four years ago in Channahon. Chicago Tonight's reporting was based on records from police investigations in Wheeling and Channahon and interviews with three women who said they were sexually abused by Vilchis when they were teens.
---
In both police reports and interviews with Chicago Tonight, the women described being touched inappropriately by Vilchis, including being kissed on the hip and crotch area. One woman said that Vilchis would frequently take her to a private room and perform oral sex on her.
READ: 'That's Not Where it Hurts': Gymnast's Former Coach Under Investigation for Sexual Abuse
After Channahon police reopened their investigation into Vilchis this spring, at least one other woman came forward with claims of sexual abuse by Vilchis that she said took place while she was a teenager and training at I&M in Channahon. 
In pursuing the charges against Vilchis, Will County prosecutors also took into account the accusations made against Vilchis in Wheeling, authorities said. In 1997, a woman reported to Wheeling police that she had been sexually abused by Vilchis for nearly two years, starting in 1990 when she was 12 years old. When interviewed by police, Vilchis denied the accusations. Records show that because of the delay in reporting the incidents and the lack of physical evidence, no charges were filed.
If convicted, Vilchis, a former Mexican Olympian, faces a mandatory sentence of 4 to 15 years in prison for each of the six criminal sexual assault charges, or a minimum of 24 years total, as the sentences must be served consecutively, authorities said. A conviction on the two charges of criminal sexual abuse would carry anywhere from probation to 3 to 7 years in prison, potentially for each count.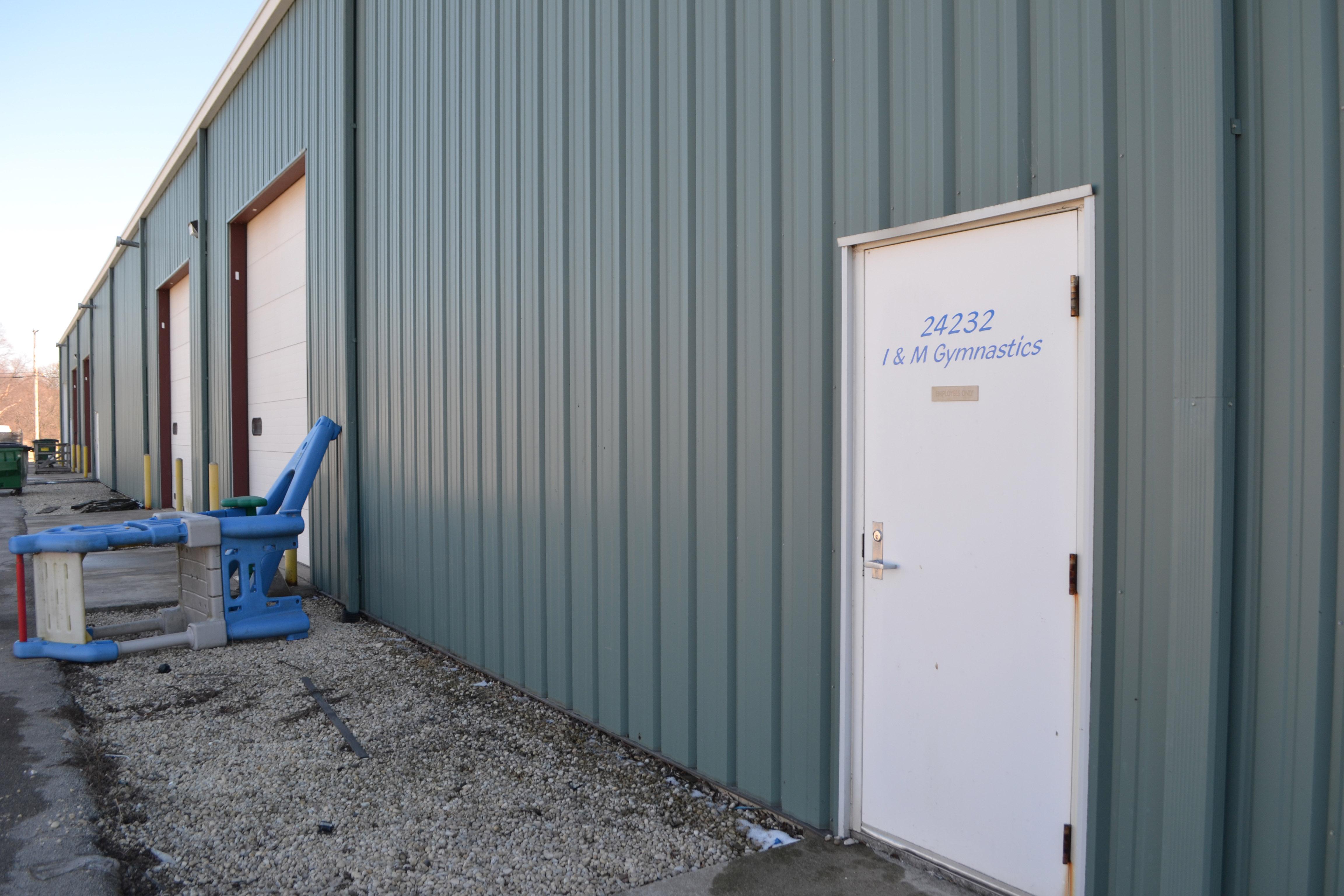 I&M Gymnastics in Channahon (Alex Ruppenthal / Chicago Tonight)
Vilchis is being held at Will County Jail on $3 million bail. Per the terms of his bail, he is prohibited from having unsupervised contact with anyone under 18 years of age and must turn over his passports to authorities. Vilchis holds citizenship in the U.S., Mexico and Russia, the birthplace of his wife, authorities said. 
Will County State's Attorney James Glasgow said the investigation into Vilchis is ongoing, according to a press release from Glasgow's office. Anyone with information related to the case is asked to call Channahon police at 815-467-2112. 
Vilchis' next court appearance is a preliminary hearing scheduled for Nov. 1. 
Authorities say Vilchis left the U.S. for a period of time after Channahon police reopened their investigation this spring. Police received assistance from the Department of Homeland Security during the investigation and during Monday's arrest, which occurred at a Walmart in Joliet where Vilchis was working. 
Over the past 20 years, records show Vilchis moved from one Chicago-area gym to the next, despite the police reports filed in 1997 and 2014 by the three gymnasts who had trained with him. According to interviews and a copy of his resume, Vilchis has worked in about a dozen gyms in Chicago and its suburbs, including Warrenville, South Chicago Heights, Glenwood and Mokena. Records show that from 1992 to 2000, he and his wife operated their own gymnastics facility in South Holland, and that he worked briefly as a gymnastics instructor and supervisor for the Chicago Park District.
Don McPherson, a member of the USAG-Illinois State Committee since 1978, previously told Chicago Tonight that he knew in 1997 that a police report had been filed in Wheeling accussing Vilchis of sexual abuse, but that there was nothing he or USAG could have done because Vilchis was not charged or convicted. McPherson also said that under USAG's Code of Ethics, he feared that his own membership status would be at risk if he shared information about Vilchis related to the police report.
Vilchis was banned by USA Gymnastics last November, citing "sexual misconduct – involving a minor." The decision came after an investigation by the U.S. Center for SafeSport, a new organization dedicated to investigating complaints of sexual abuse across all Olympic sports.
It's not clear when USA Gymnastics first learned of sexual abuse allegations against Vilchis. When contacted by Chicago Tonight this spring, Leslie King, a spokesperson for the organization, confirmed that Vilchis was banned from USAG but did not respond to a number of other questions, including when USAG first learned of reports against him and whether the organization notified affiliated gyms after banning him last year. Records show Vilchis' USAG membership remained active until at least 2015.
The charges against Vilchis come as USA Gymnastics grapples with allegations of rampant sexual abuse throughout the sport. A landmark 2016 investigation by the Indianapolis Star found that nearly 400 gymnasts across the U.S. had made allegations of sexual abuse against their coaches and gymnastics officials over the previous 20 years. Experts say the number is likely much higher, given that many victims of sexual abuse never come forward.
USA Gymnastics' list of banned members includes 12 coaches from Illinois, including Vilchis, most of whom were banned in response to reports of sexual misconduct.
Contact Alex Ruppenthal: @arupp | [email protected] | (773) 509-5623
---
Related stories:
'That's Not Where it Hurts': Gymnast's Former Coach Under Investigation for Sexual Abuse
Gymnastics Coach Accused of Sexual Abuse Remained in Chicago-Area Gyms for Decades
---