I&M Gymnastics in Channahon (Alex Ruppenthal / Chicago Tonight)
UPDATE: Chicago-Area Gymnastics Coach Arrested on Sexual Assault Charges
Two days after her 17th birthday, Cayla Panzer says she was driving home from gymnastics practice when she got a disturbing text message from her coach.
It was a Friday night in August 2014. Panzer had been practicing the vault, she recalls, during a private training session at I&M Gymnastics in southwest suburban Channahon. Each time she performed the exercise successfully, her coach, a former Mexican Olympian named Jose Vilchis, complimented her on the way she rotated her hips. But in addition to giving her praise, Panzer says Vilchis also touched her inappropriately, kissing her on the hip and, eventually, her crotch.
Panzer says it wasn't the first time her coach had touched her that way. But that Friday, she remembers telling Vilchis she felt uncomfortable and that she wanted him to stop. According to Panzer, Vilchis said it would make him feel better if he could do it one more time. She said no, and he didn't try again, she recalls.
Panzer hadn't been driving for more than a few minutes when she got the text from Vilchis.
"Don't tell anyone about it," the text said, according to Panzer. "I don't want you to think I'm a child molester. I don't want to go to jail for this."
"As soon as I saw those words, I just broke into tears," she said.
Despite her coach's plea, Panzer did speak up. She wasn't the first young gymnast to come forward with allegations of sexual abuse against Vilchis. And she wouldn't be the last.
In 1997, Gena Romagnoli told police in Wheeling that Vilchis had sexually abused her more than 100 times at a local gym over a two-year period. She was 12 when the alleged abuse started in 1990.
When interviewed by police, Vilchis denied the accusations. Records show that because of a lack of physical evidence and the delay in making the report, no charges were filed.
READ: Gymnastics Coach Accused of Sexual Abuse Remained in Chicago-Area Gyms for Decades
Romagnoli was by then in college, having won a gymnastics scholarship to the University of Illinois. Panzer had also hoped a college gymnastics career would be in her future. She thought training privately with Vilchis would help her catch the eye of college coaches.
"I had come really far just working with him during [team] practice," said Panzer, who grew up in Romeoville. "And I knew he was an Olympic gymnast. I knew he had worked with elite gymnasts. It was big for me."
'It's all connected'
Panzer says one-on-one training sessions with Vilchis, then 63, included behavior she hadn't seen when she trained with him in a group. He would became angry if she wore shorts over her leotard, she says, claiming the extra clothing could hinder her performance. He began insisting on adjusting her leotard, pulling it up over her hips at the start of practice, she remembers.
She says he also started asking personal questions: How did she groom herself? Was she dating anyone? His curiosity on these topics extended to other girls at the gym, she said.
"Every time he found out we were dating someone, he would say that we don't care enough about the sport to give our dedication to it," she said.
Vilchis also brought her gifts, Panzer said, including a lilac-scented bottle of perfume and a leotard that had belonged to his daughter, a former elite gymnast. (Panzer says when she told her coach the leotard was too big, he made her put it on again so he could see for himself.)

She says he also started asking personal questions: How did she groom herself? Was she dating anyone?
---
Then Panzer says she suffered a hip injury and Vilchis brought in something called "snake venom," a yellow-colored ointment to help with the injury, but applied it to her crotch area. She says she told Vilchis, "That's not where it hurts."
"It's all connected," Panzer recalls him saying. She also remembers him instructing her not to tell anyone about the massage because it would be misinterpreted as molesting and he would get in trouble.
"I just honestly was completely shocked at what happened and didn't say anything," said Panzer. "I don't even think I nodded. I just kind of stood there blankly."
'She's so much younger'
Several days after that Friday night text, Panzer saw Vilchis at the gym with a younger girl. Panzer knew the girl was planning to start private sessions with Vilchis.
"I remember my stomach turning," Panzer said. "It was kind of like the same feeling I got when all of this happened to me. It just made it worse thinking that if I don't do anything, that's how she's going to be feeling. And she's so much younger."
Panzer then confided in I&M coach Lisa Convalle, who immediately went to the gym's owners and told them to call police. But the owners of the gym didn't make the call, and Vilchis continued to coach at the gym for several weeks.
"They kept saying it was probably a cultural difference and that I shouldn't go to the police because I could ruin his career," Panzer said. "At that point, I felt no one believed me."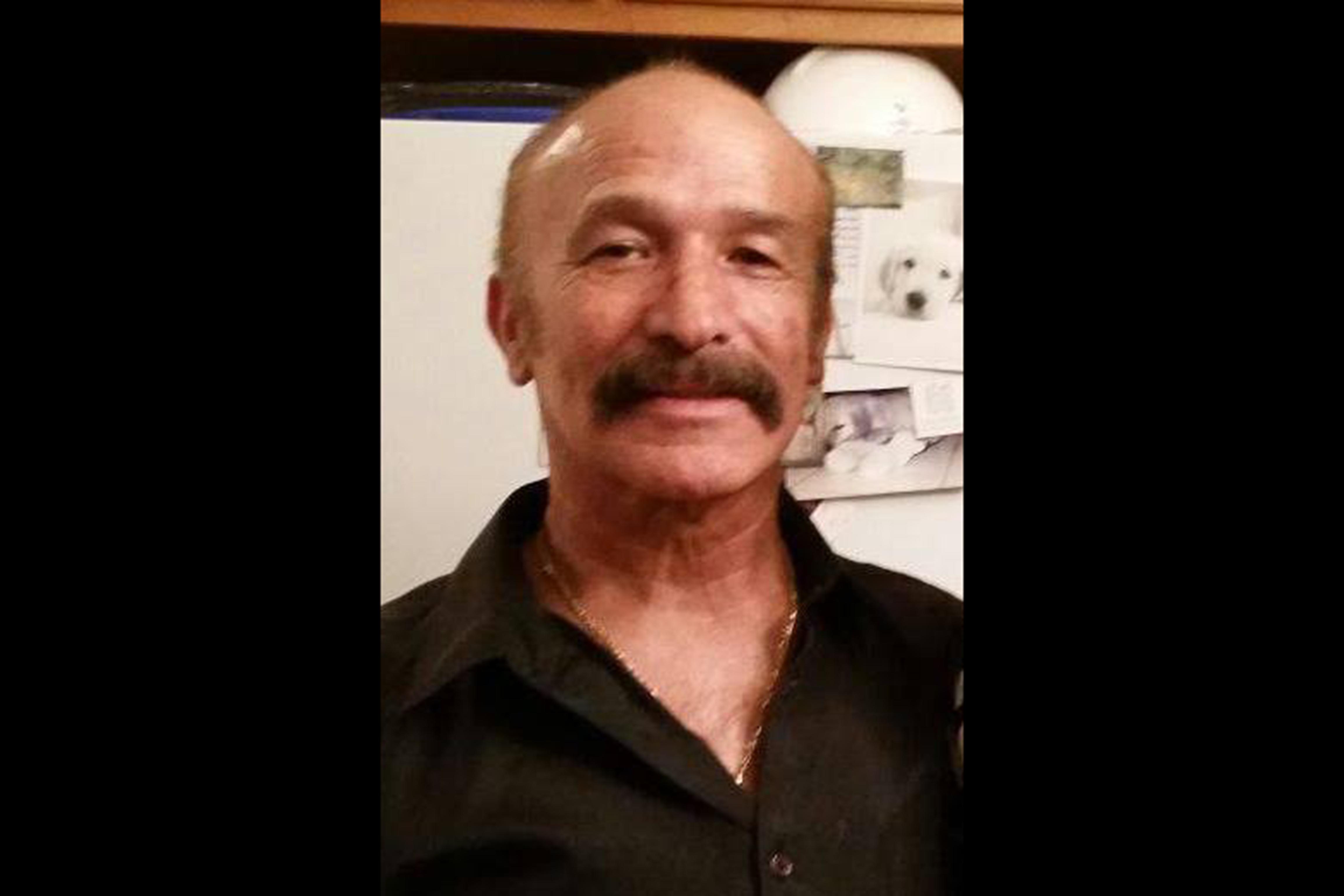 Jose Vilchis has coached youth gymnastics in the Chicago area since the mid-1980s. Vilchis, a former Olympian from Mexico, is being investigated for alleged sexual abuse in Channahon. (Jose Vilchis / Facebook)
Panzer attended practice for another week but did not train with Vilchis. She also reached out to another girl who had trained privately with Vilchis before leaving the gym. In a text message, Panzer asked that girl if Vilchis had ever touched her inappropriately. According to Panzer, the girl said yes, and then elaborated:
"Get out of that gym," the girl texted. "That's all I have to say. I never told anyone what happened but I [quit because] of him. No one knows and it's bad and I'm so in denial to say, but get out of that gym."
Panzer's parents pulled her from the gym because Vilchis was still working there. Several weeks later, Panzer met with an adult member of her church to document her recollection of the incidents involving Vilchis. (Notes from that meeting were reviewed by Chicago Tonight.)
The police investigation
The day after the church meeting, Panzer and her parents went to the Channahon Police Department, where the 17-year-old described to a detective how Vilchis had touched her during private training sessions and shared copies of her texts with the gymnast who had left, according to the police report.
A week later, Panzer met with a forensic interviewer from the Will County Children's Advocacy Center in Joliet. Again she told her story, pointing to various spots on a diagram to indicate where he had touched and kissed her.
In an interview with Channahon Police, gym co-owner Nicole Bertino said she never witnessed improper contact between Vilchis and any gymnasts. She also said "it was common practice for coaches who have keys to the business to hold after hour private lessons," and that Vilchis had a key. Bertino said that since Panzer had come forward, the gym no longer allowed students to be alone with coaches. Bertino declined to comment for this story.
Joyanna Hill, the other co-owner of I&M at the time, told police she never observed misconduct by Vilchis and added that "the culture of the gym sometimes promotes gossip," and that "she believed rumors were spreading amongst employees and students about Coach Jose," according to the police report. Hill said that after learning Vilchis was the subject of a criminal investigation, she terminated his employment with I&M pending completion of the investigation. Attempts to reach Hill, who is no longer associated with I&M, were unsuccessful.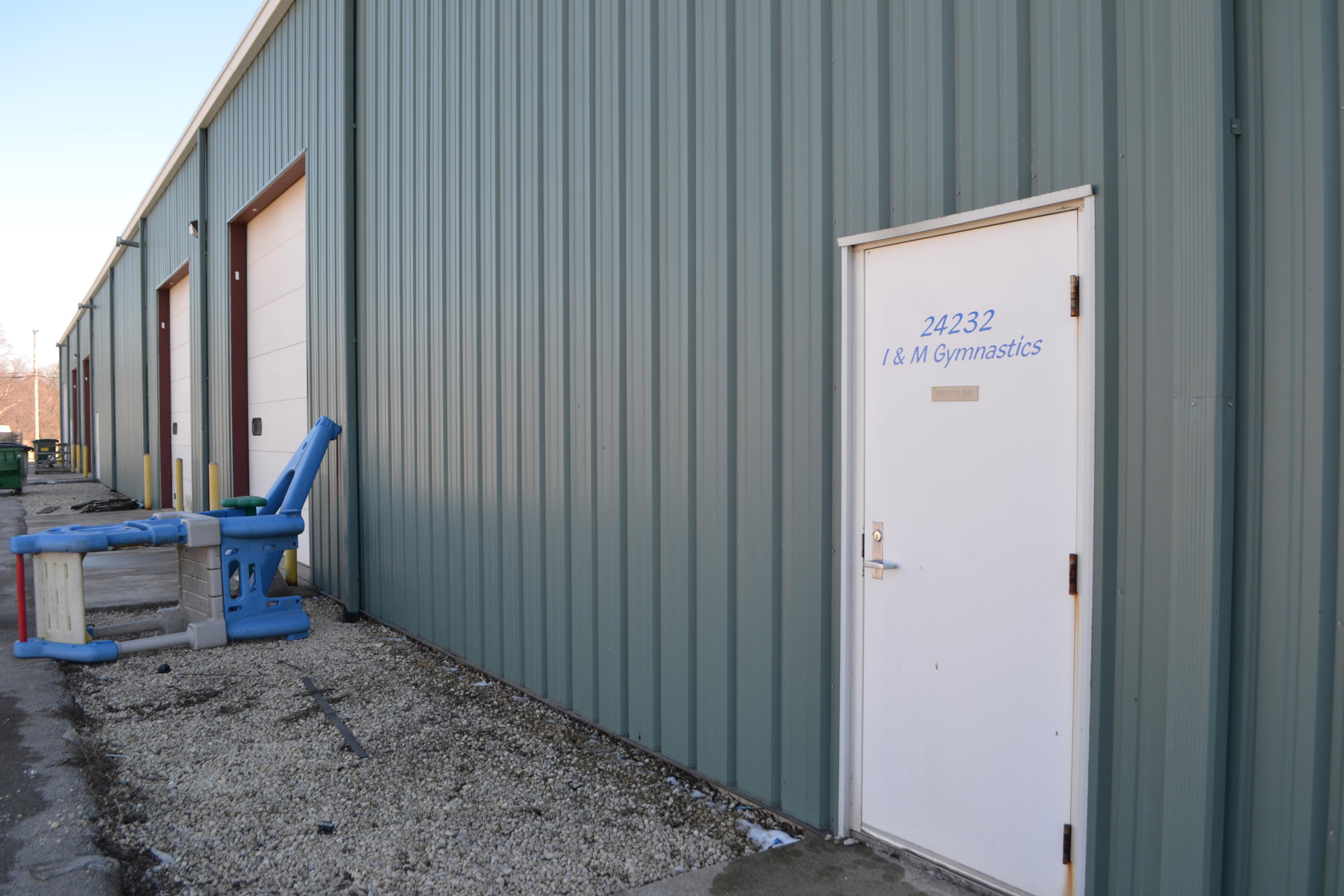 Cayla Panzer left I&M Gymnastics in Channahon in 2014 after training with coach Jose Vilchis. (Alex Ruppenthal / Chicago Tonight)
Channahon Police also interviewed Convalle, the I&M coach who had urged gym owners to call the police. She told police that after speaking with Panzer, she suspected that Vilchis might have abused other gymnasts who left the gym after training with him.
"[The owners] handled it so poorly, I was disgusted," said Convalle, now 29. "They said to me they thought the girls were lying. They thought the girls were making it up."
Under Illinois' child abuse law, "recreational or athletic program or facility personnel" are required to immediately report accusations of abuse to the Department of Children and Family Services.
Records from Channahon Police show the case was closed after the Will County State's Attorney's Office declined to file charges. A spokesperson for the office said prosecutors did not think they could prove the case beyond a reasonable doubt.
Vilchis, meanwhile, went on to coach at a gym in nearby Mokena, where he worked on a part-time basis for about five months. According to a copy of his resume and interviews, Vilchis has worked at nearly a dozen gyms in Chicago and the suburbs since the mid-1980s.
'We were so scared'
In March 2017, Channahon Police were contacted by the mother of another gymnast who described similar incidents with Vilchis at I&M. Vilchis would yell at her for wearing shorts over her leotard, the gymnast's mother told police. He would also adjust her leotard with his hands. At the time, the gymnast was 13 years old.
Now 18, that gymnast spoke with Chicago Tonight but said she wished to remain anonymous. While training with Vilchis, she said he asked whether she had begun menstruating and if she was comfortable with her body. He always found an excuse to touch her in private areas, she said.
"He would squeeze my butt. He would touch my chest area," she said. "He would just try many, many things. And I didn't know what to do. I was quiet. I didn't know that things were happening with other girls. We all kept it from each other because we were so scared."
Outside of its own investigations in 2014 and 2017, Channahon Police said they were not aware of any other reports accusing the coach of sexual abuse. They said they were also unaware that USA Gymnastics had banned Vilchis in November 2017 after conducting its own investigation into complaints of sexual abuse.

"I didn't know that things were happening with other girls. We all kept it from each other because we were so scared."
– Former I&M gymnast
---
Channahon Police Deputy Chief Adam Bogart said the department has now reopened its investigation of Vilchis after being contacted by Chicago Tonight.
"The investigation is advancing, and we continue to be optimistic that more victims will come forward," Bogart said.
Vilchis, now 67, did not respond to calls and text messages to his last known cellphone number. Other attempts to reach Vilchis, including through an attorney who represented him in the past, via social media and a letter mailed to his last known address, were unsuccessful.
'I felt very alone'
Panzer had her eye on a college gymnastics career, but as she began her senior year of high school, she found herself struggling to cope with what had happened over the summer.
"It felt like everything would kind of trigger [flashbacks], and it was on my mind 24/7," she said. "It could have been someone touching me lightly, which would remind me of something he did. The one thing that still triggers is mustaches."
Now 20, Panzer is working and studying to become a physical therapy assistant. Once she's saved enough money, she says she plans to open a gymnastics facility – something she and her father have always wanted to do. She also plans to coach gymnastics.
Although she has tried several times to return to competitive gymnastics, she says she's struggled to find a coach she can trust.
"I know for me going through it was very difficult because I felt very alone during all of it," Panzer said. "I'm hoping my story can help other people know that other people are going through it."
Contact Alex Ruppenthal: @arupp | [email protected] | (773) 509-5623
---
More from this series:
Gymnastics Coach Accused of Sexual Abuse Remained in Chicago-Area Gyms for Decades
A young suburban gymnast goes to the police in 1997, accusing her coach of sexual abuse, but charges are never filed. Now she is sharing her story. "Everything that happened to me I think people should know," she said.
---