He was the legendary founding art director of Playboy magazine.
For almost 30 years, Art Paul established the look of the magazine and revolutionized the relationship between art and publishing – championing many local Chicago artists along the way.
Paul died in April of this year, but a new documentary celebrates his life and work. It's called "Art Paul of Playboy: The Man Behind the Bunny" and the film's producer, Jamie Ceaser, has spent the last four years working on the project.
(Watch the film Sunday at the Chicago International Film Festival.)
"I think he's like a typical Chicagoan who never tooted his own horn but he was a visionary," said Ceaser. "He really taught Hefner about graphic design. And then he did so many innovative things with the magazine. Hiring fine artists as illustrators. His mentoring of Chicago artists – Ed Paschke would literally not have become an artist if it wasn't for Art Paul."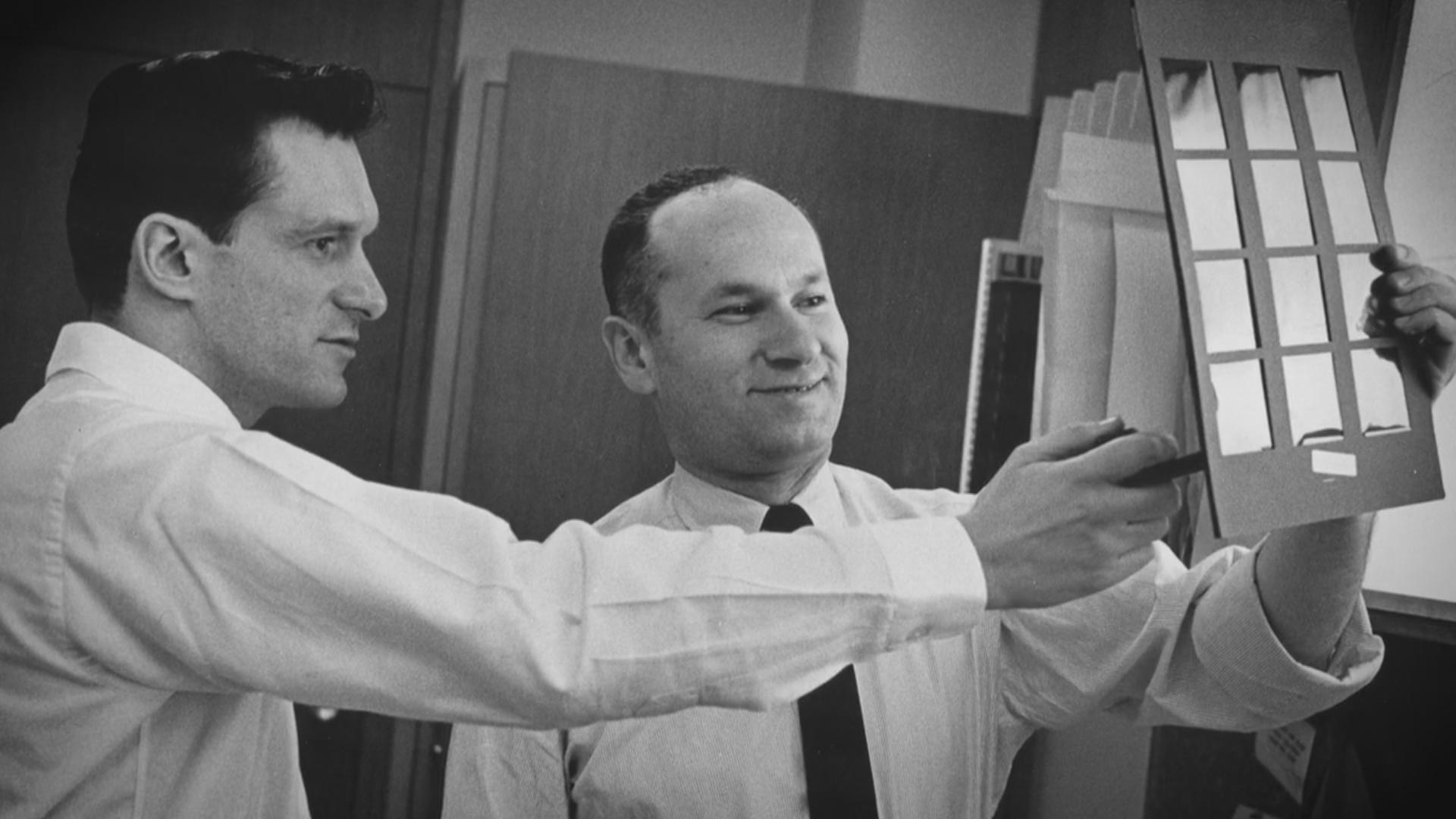 A still image from the documentary "Art Paul of Playboy" (American Dream Pictures / MoraQuest Productions)
She says Paul was beloved by those who worked for him and one of his managerial gifts was giving them space to do their best work.
"He allowed people to be who they were," said Ceaser. "He hired people who he thought were talented and he let them do their thing."
She says his approach mirrored that of Playboy's founder Hugh Hefner, who gave Paul complete control of the look and design of the magazine.
"Hefner gave Art Paul carte blanche and said 'do your thing,'" said Ceaser. "Art Paul really liked to expose Chicago artists to a national audience and he did that."
But as Playboy grew as a cultural phenomenon, more established artists were also commissioned by Paul to create art for the magazine.
"If you go through the magazine and you see all the artists and writers that worked for Playboy it's really the top players in that period: John Cheaver and Ray Bradbury, Andy Warhol and Salvador Dali."
After leaving Playboy in 1982, Paul continued to create art. His impulse to create never left him, even toward the end of his life when his eyesight was failing.
"Really what amazed me about him was that he lived an artist's life," said Ceaser. "He was an artist in the magazine for years but then as soon as he left Playboy he was an artist on his own and he created every single day."
---
Related stories:
Remembering the Lasting Contributions of Art Shay and Art Paul
Art Paul: The Artist Behind Playboy
Heroic Artist Alex Ross Takes on Comic Book Legends
---