Black college students in Illinois are only half as likely as their white counterparts to earn a four-year college degree within a six-year time frame.
That research comes from a local education nonprofit that unveiled an ambitious plan Tuesday to get 25 colleges and universities in and around Chicago to close that gap in the next seven years.
In his Wednesday afternoon class, college senior Cristian Baeza is all smiles. In May, he'll be the first among his five siblings to graduate college.
"Unfortunately my two older brothers dropped out of college, so it's kind of like that pressure of me having to fulfill my parents dream," Baeza said. "The American dream for them was for us to get an education since they couldn't back home."
Baeza knows his brothers may have struggled with what many first-generation college students have faced.
"I think just in general, it's sometimes hard when you don't see someone teaching in a class that looks just like you, or finding a group of students on campus – a lot of students, for example, work full-time or have to babysit," he said. "It's not that they don't want to get involved on campus, they just don't have the time to do so."
And those struggles have meant lower graduation rates for black and Latino students, those who're low-income and the first in their families to attend college.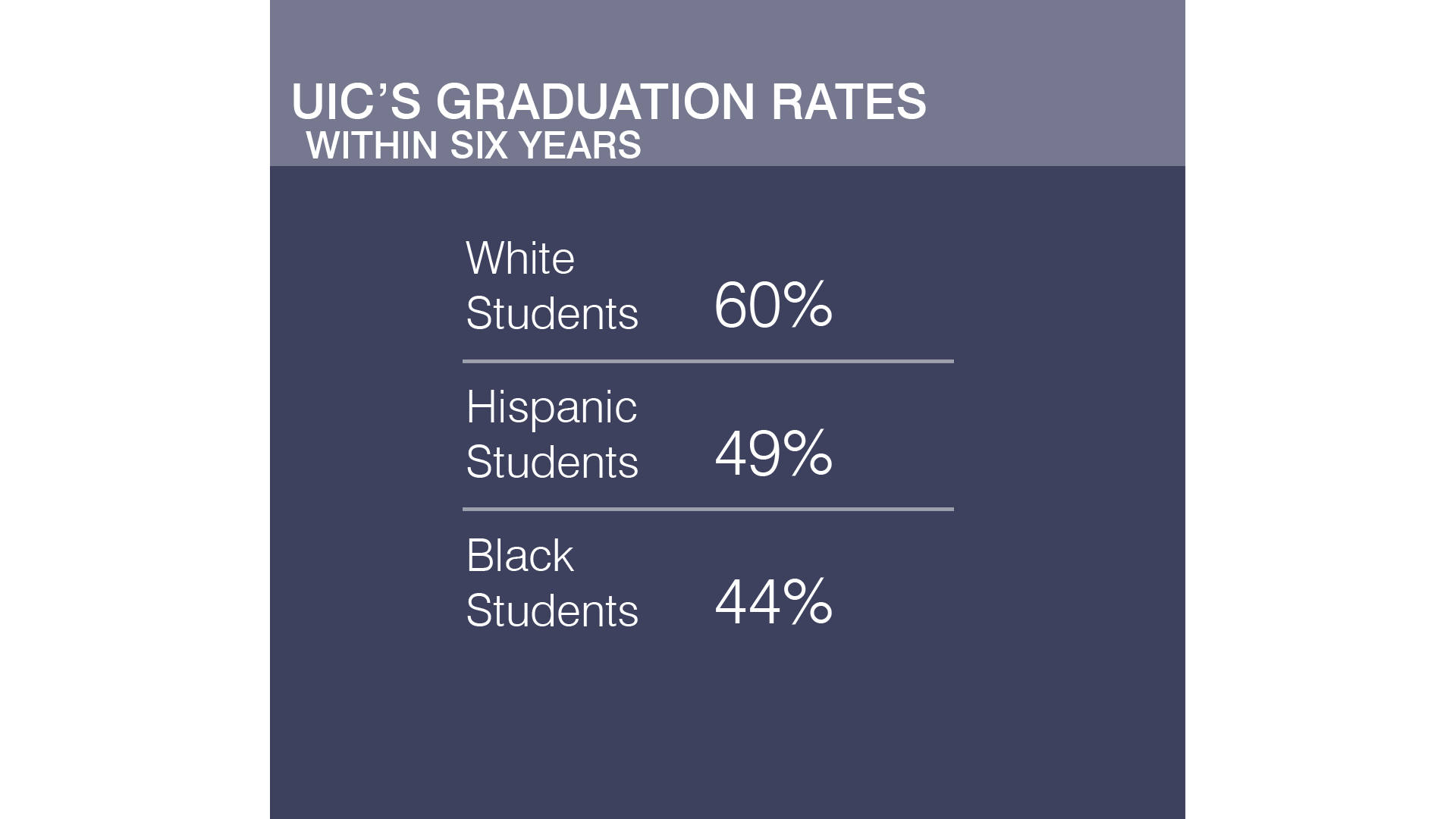 Here at University of Illinois at Chicago, the percentage of white students graduating within six years was 60 percent for students who started in the year 2011.
For Hispanic students, just 49 percent graduated within six years – and black students only graduated at a rate of 44 percent.
"We see this as nothing short of a crisis," said Kyle Westbrook. "Insofar as the number of students that are leaving our college campuses with debt and no degree is a significant hindrance to those students' economic prospects down the line."
Westbrook says it's a problem throughout Illinois.
"In the state of Illinois, 7 out of 10 white students will graduate from their four-year universities with six years. Five out of 10 Latino students will graduate within that same period, and only 3 out of 10 African-American students will graduate within six years," he said.
Westbrook heads the Partnership for College Completion, a nonprofit working to get universities to close that gap.
"This is our best chance, our last best chance for low-income students to interrupt cycles of poverty that will continue to hamper our region's economy if we don't actually address it and this group of colleges and universities, stepping up, as part of the Illinois Equity in Attainment Initiative, are doing that," Westbrook said.
The just-launched initiative is an agreement between the Partnership for College Completion and 25 colleges and universities to close their respective graduation gaps by the year 2025.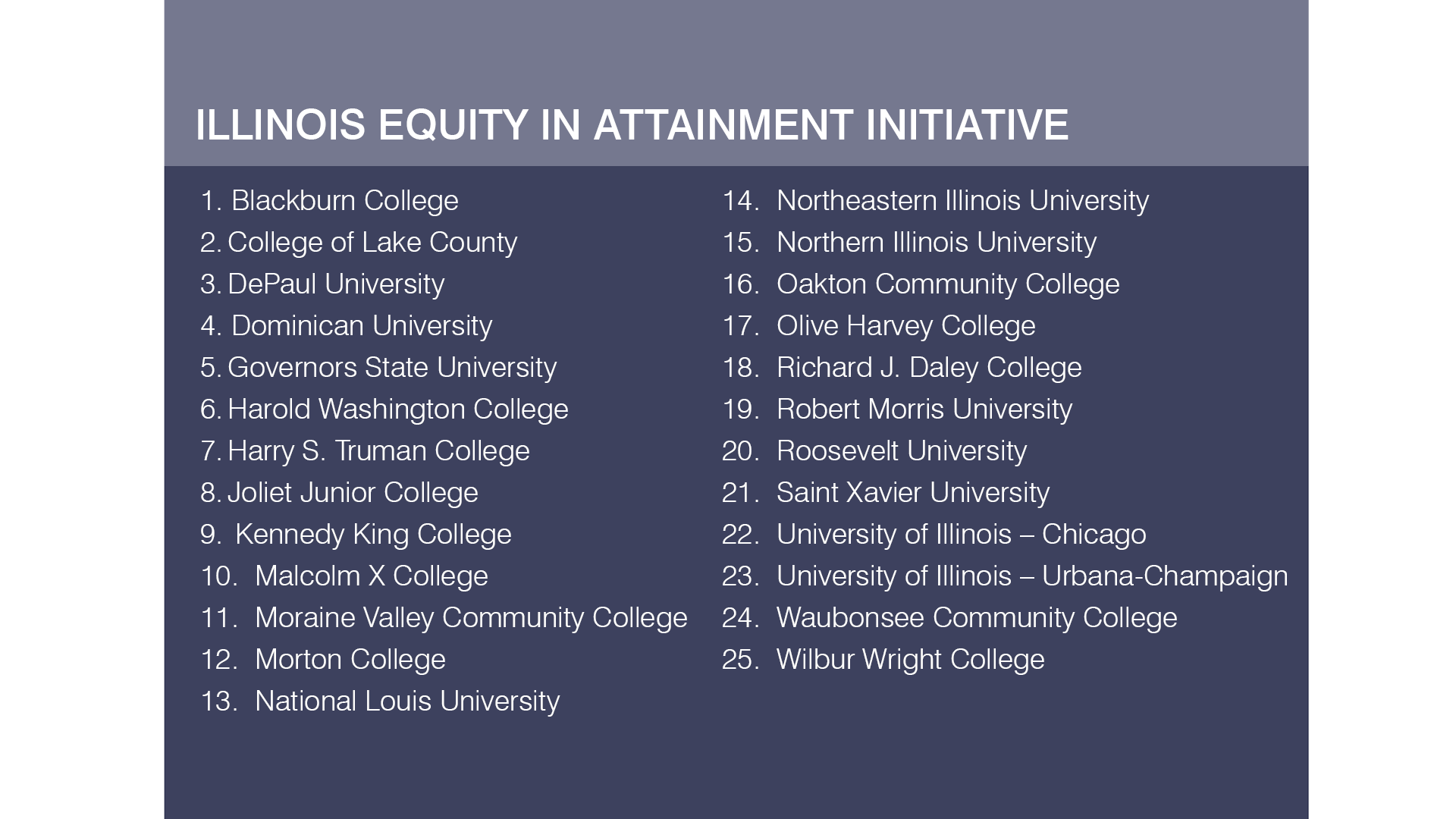 UIC is on that list.
"It's an audacious goal. And it's a stretch goal," said UIC Chancellor Michael Amridis. "What we are all of us are going to gain out of this agreement, out of this partnership, is sharing common practices, understanding what the most recent research is, and hoping success."
Amridis says the university already does a lot to be sure its very diverse population of students graduate.
He puts the challenges in three main categories: financial aid, academic preparation, and a sense of belonging.
Something Baeza can certainly say he's found.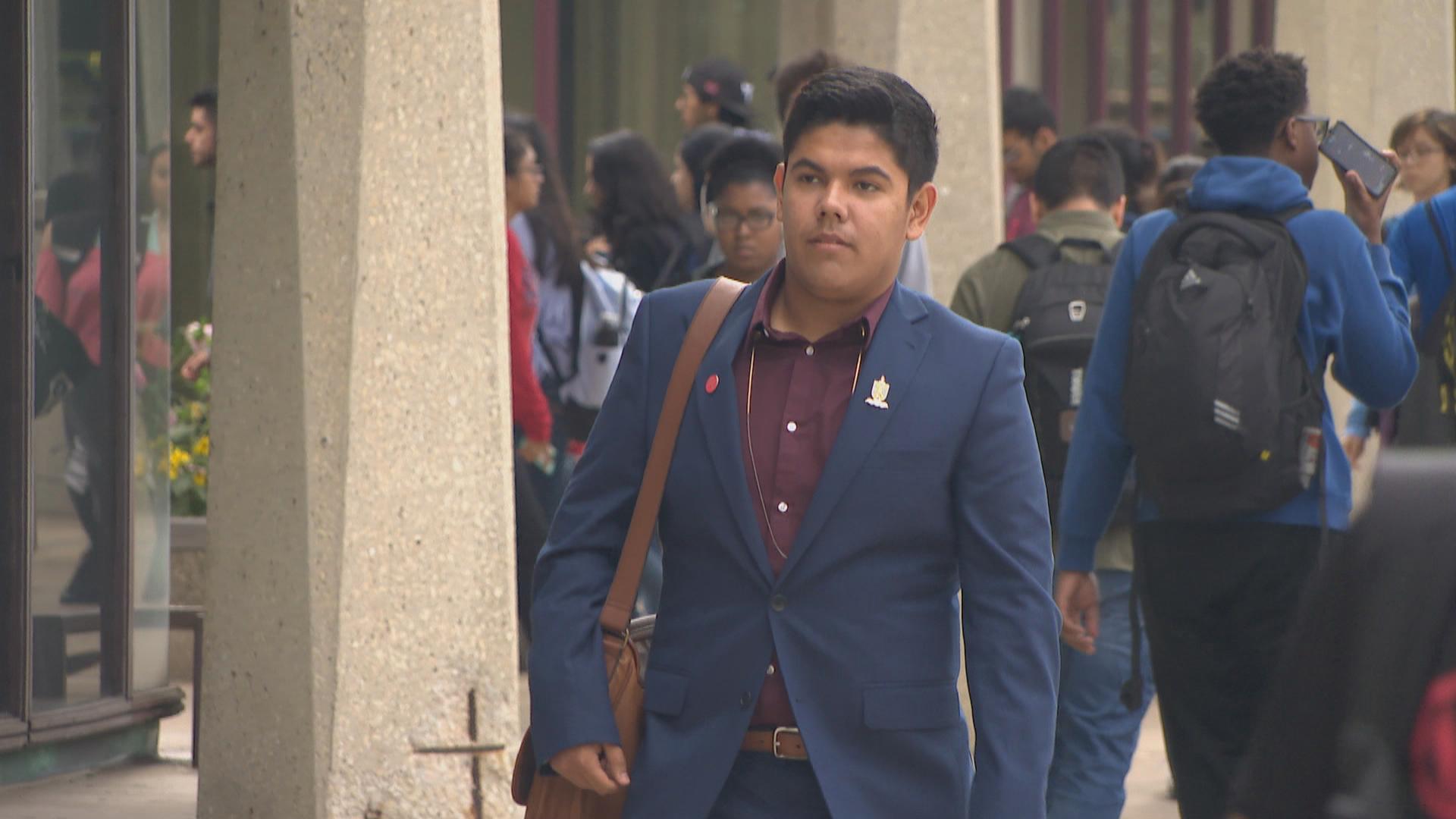 "I definitely do think that UIC is diverse and I tell people, I think that that's what's helped me, that I've found my group of friends, that I've found mentors," he said. "Finding those groups, and those people that are going to back you up throughout your time here at UIC."
Those who are addressing this problem agree. Ending the inequities in the college graduation rate in just seven years is a lofty goal.
"Even if an institution doesn't necessarily get there by 2025 … they can feel confident they're on the right road, and they're on the right path to closing those gaps," Westbrook said.
But at the very least, it's a place to start, by creating more graduates like Baeza.
More on this story
The Partnership for College Completion says the universities will spend the first year planning and sharing practices before implementing them to improve graduations rates.
Follow Brandis Friedman on Twitter @BrandisFriedman
---
Related stories:
Making College Work: A Conversation with New NEIU President Gloria Gibson
UChicago Drops SAT/ACT Requirements, Adds Financial Aid For More Families
DACA Repeal Puts Med Students in Murky Waters
---