After a 70-year run that has resulted in multiple NCAA championship titles for its men's and women's teams, the gymnastics program at the University of Illinois at Chicago will cease to exist following the conclusion of its current season.
The university announced its decision to cut the program last week, saying the move would "right-size the (Department of Intercollegiate Athletics) for long-term success."
By all accounts, the news stunned both coaches and students. "As someone who absolutely identifies their personality and life with the university, it very much felt like a betrayal," said men's head coach Charley Nelson, who has worked at UIC since he was a student and gymnast at the school.
The change will cut short the UIC athletic careers of 25 male student-athletes and 11 female student-athletes that will have eligibility at the school beyond the 2018-19 season.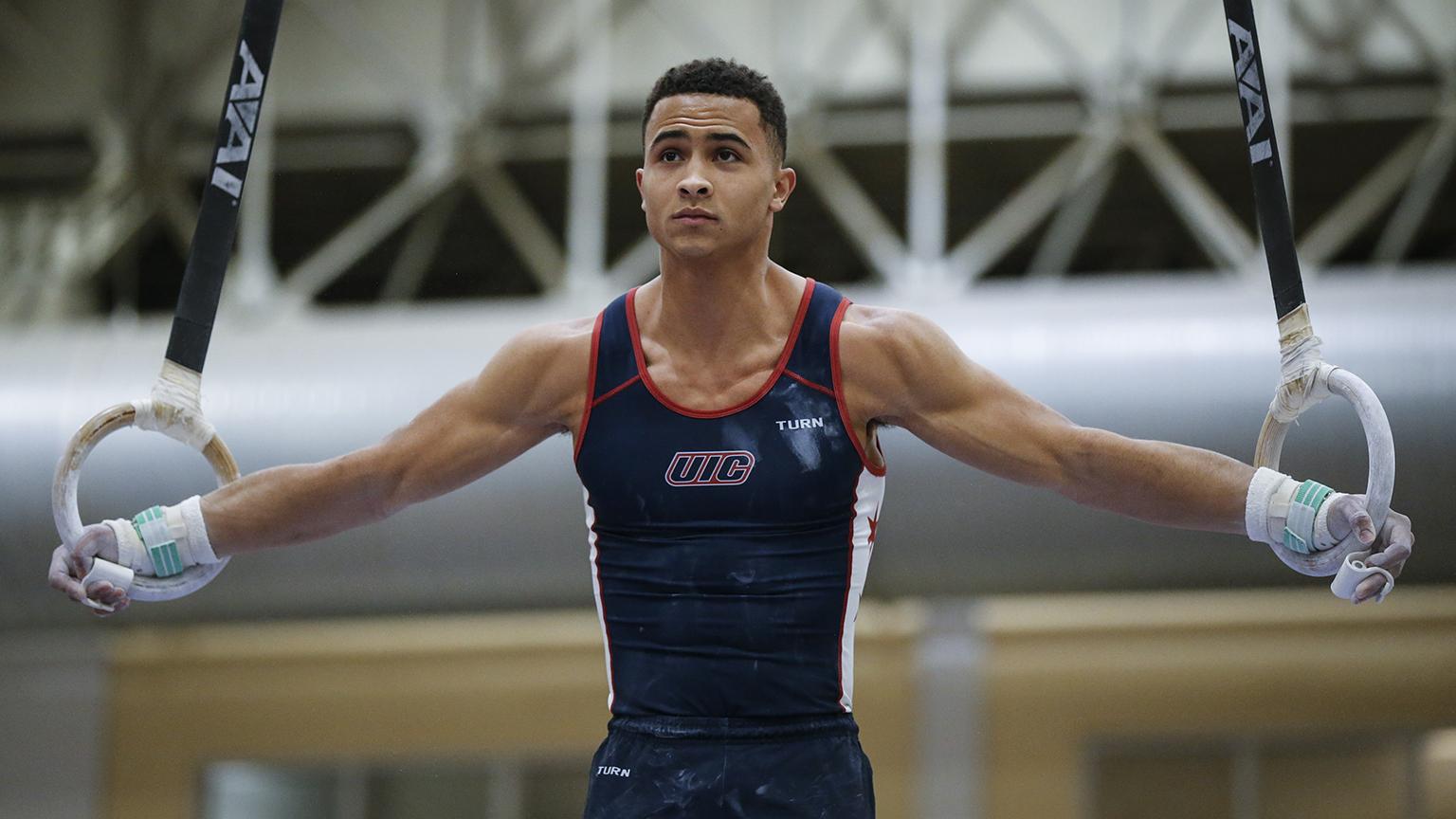 (Courtesy of the University of Illinois at Chicago Men's Gymnastics Team)
It also signals the loss of collegiate-level gymnastics programs in Chicago.
"There's a hotbed of gymnastics at the club level in Chicago, and we're going to remove the ultimate goal for them which is getting a scholarship in college," said women's head coach Peter Jansson.
Gymnasts James Marden and James Strevey said the news was "heartbreaking."
"I've been doing (gymnastics) since I was 3 (years old). It's been my whole life," said Strevey, a sophomore and member of the university's Navy ROTC. "Hearing that I won't be able to do this anymore – or might not be able to – it was crushing."
Marden said the gymnastics program "played a major role" in his decision to attend UIC. "Gymnastics is the main reason I found out UIC existed," said Marden, a native of Reading, Massachusetts.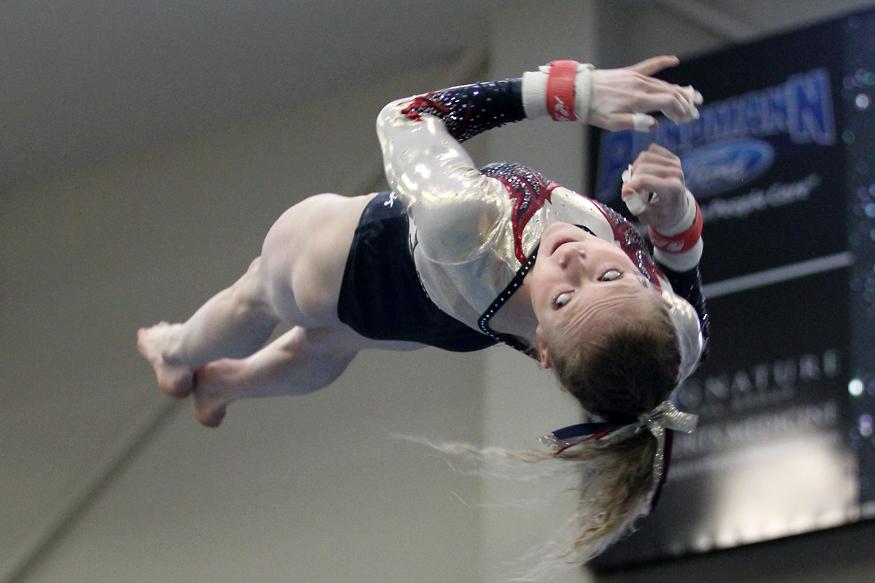 (Courtesy of the University of Illinois at Chicago Women's Gymnastics Team)
In its announcement, the university said it considered "budget, conference alignment, the right size of the department for sustained success, the facilities available to current and future student-athletes and the value of the overall student-athlete experience."
"This is the most difficult decision I have had to make in my career as an athletic administrator," said UIC Director of Athletics Garrett Klassy in a statement. "I know that it impacts many people who have invested much of their lives into UIC gymnastics and our entire athletic department. However, this was a move toward progress that needed to be taken."
UIC administration did not offer additional comments on the decision.
Eliminating the gymnastics program will bring UIC's athletic offerings from 20 teams to 18, moving it in line with fellow Horizon League teams, which sponsored an average of 18 teams in 2017, according to NCAA data provided by university officials.
"Our current model does not allow us to offer the tools to provide a positive experience for 20 teams and continuing to operate in such a way is irresponsible to all of our student-athletes," Klassy said, citing limited training space for athletes. "Our staff in all support areas is stretched thin and we must better utilize what we have in order to provide the championship-level experience that everyone at UIC deserves."
"The reality is that the costs associated for varsity athletic teams to operate at a high level is rapidly rising with no sign of slowing down," UIC Chancellor Michael Amiridis said in a statement.
But Nelson said the university's reasons for cutting the programs are "misleading." While no Horizon League peer institution currently supports a men's or women's gymnastics team at the varsity level, "five out of 10 Horizon League schools sponsor a sport that's particular to their university's history or location," Nelson said."To say it's not in line with the Horizon League is somewhat misleading." 
"Overall, the student-athlete experience should be about giving the most people a chance to be a part of that experience," Jansson said, adding that more sports allow more students to participate. "And we have done things with very limited funds to be able to give athletes a very good experience."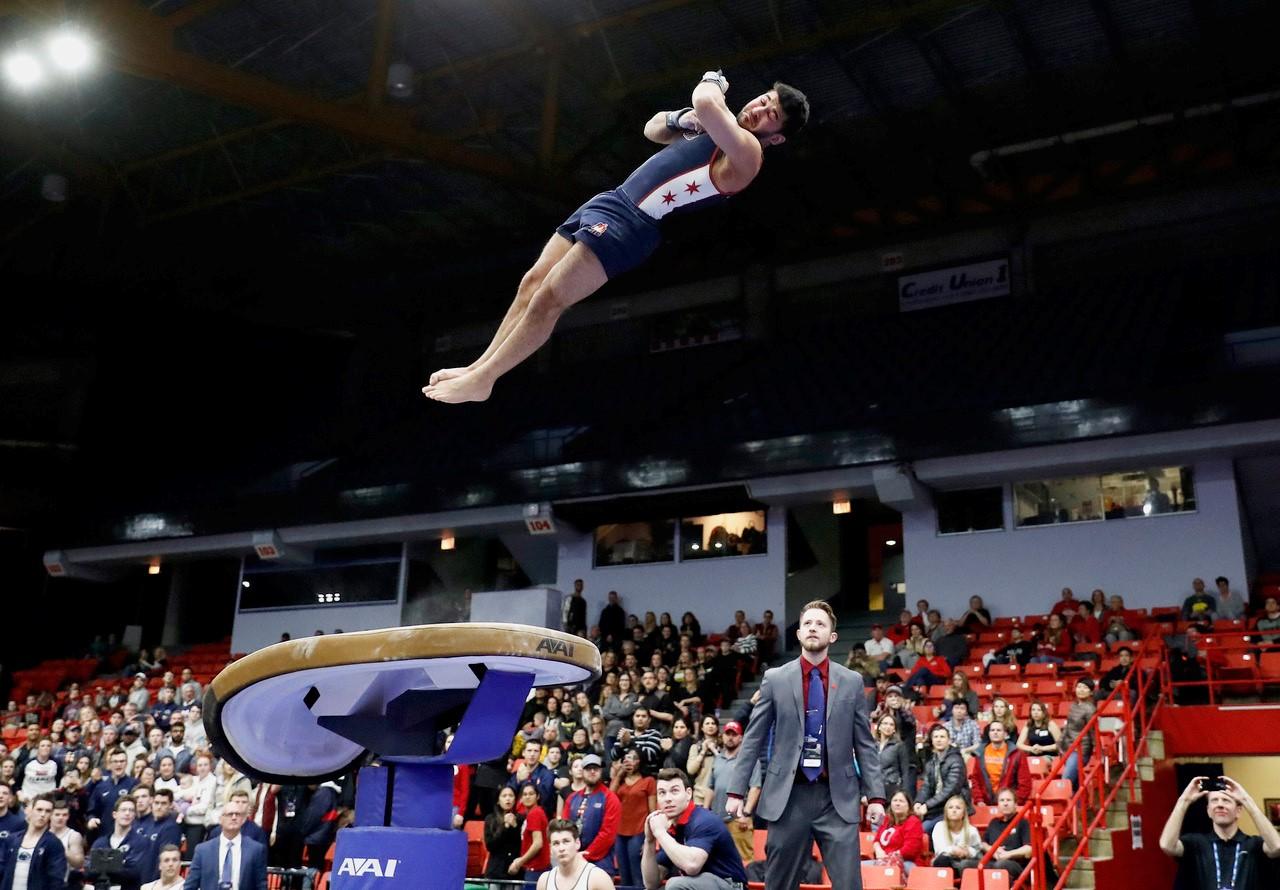 Asad Jooma competes in the NCAA Men's Gymnastics finals, hosted by UIC at the UIC Pavilion April 2018. (Courtesy of the University of Illinois at Chicago Men's Gymnastics Team)
The men's gymnastics team at UIC dates back to 1948. The team garnered two back-to-back NCAA championships in 1978 and 1979. "Over the years, we had seven Division I All American (athletes), which leads all of UIC sports," said Nelson.
Last spring, the team hosted the NCAA Men's Collegiate Gymnastics Championships in which athlete Asad Jooma competed in vault and made it to the finals. The event coincided with the team's 70th anniversary.
The women's team was founded in the late '70s, according to Jansson. In 1982, the team won the NCAA championship and has won the Midwest Independent Conference championship 12 times over the years.
Nelson and Jansson say coaches were "never consulted" in the decision-making process to eliminate the program. "We aren't going to take this laying down," Nelson said. "We are going to be active participants in trying to reverse this decision."
Students are also working to reverse the decision by launching a #FlipTheDecision challenge. "We're asking people to post a video of them doing a flip and calling out the chancellor and the athletic director to reverse the decision," said Marden. They're also asking people to call or email both the athletic director and chancellor.
   UIC said it will continue to honor all scholarships of affected student-athletes who want to stay at UIC and who remain eligible in accordance with departmental standards and policies. The university also said it will grant permission to all affected student-athletes to transfer to other schools.
While Marden and Strevey are upset about the elimination of their sport, they don't intend to transfer. "From my end as a junior, it's a little late to transfer," Marden said. "Transferring is not a good decision for my academics and career goals. I'm staying at UIC."
Both Nelson and Jansson will be out of jobs if the programs do end, though they both say the have the ability to find jobs in the private sector. "But to find a dream job like this hard," said Nelson.
Note: This story was originally published Sept. 7, 2018.
Contact Kristen Thometz: @kristenthometz | [email protected] | (773) 509-5452
---
Related stories
UIC Students Set Sail in the Arctic to Study Climate Change
New UIC Program Aims to Bring More Men of Color into Classrooms
---