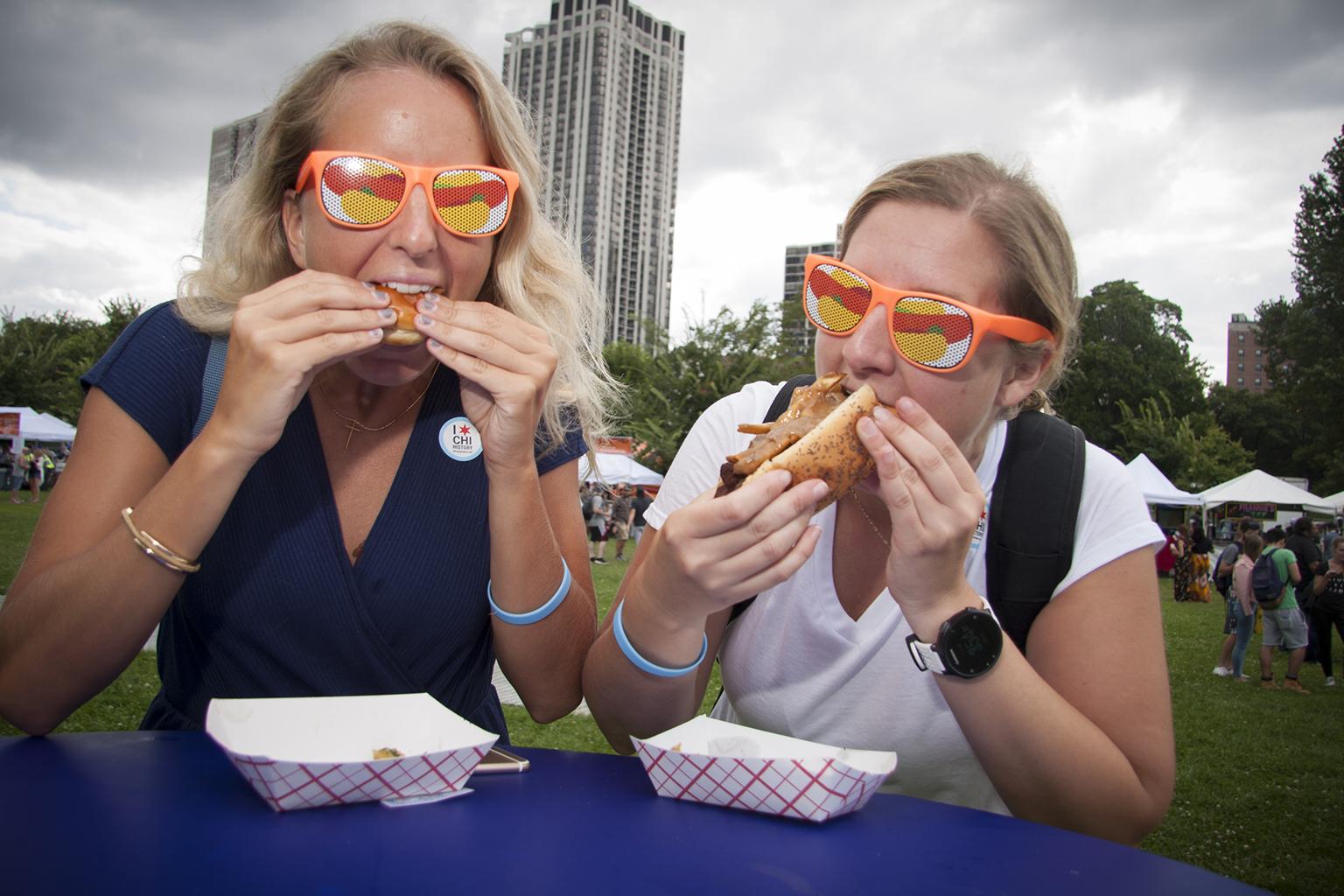 (Courtesy Chicago History Museum)
1. Relish
Dig into a delicious chapter of city history at the Chicago Hot Dog Fest, celebrating the 125th anniversary of the dish's debut from Vienna Beef at the 1893 World's Fair. (Get a behind-the-scenes look at how the sausage is made at Vienna Beef.) Enjoy hot dogs (without ketchup, of course) from the city's top connoisseurs of Chicago-style dogs. Get your fill of history from Chicago History Museum experts on topics like the 1893 World's Fair and Chicago's baseball history. Performances by local bands and a kids' zone with inflatables, crafts and games round out the fest.
Details: 11 a.m.-9 p.m. Friday and Saturday; 11 a.m.-8 p.m. Sunday at Stockton and LaSalle Drives. $5 suggested donation / MAP

Find more summer festivals in our 2018 guide
---
2. Cheer
Marching bands, drill teams, dance troupes and decked-out floats take to the streets to celebrate the 89th annual Bud Billiken Parade. The largest African-American parade in the country serves as one of the city's premier back-to-school events. More than 1 million people are expected to attend the event, which will be led by Grand Marshal and Chicago comedian Deon Cole. Can't make it to the parade site? Watch it live on ABC-7 from 10 a.m.-12:30 p.m. After the parade, head to Washington Park for an afternoon of activities, a hiring fair and school supply giveaways.
Parade: 10 a.m.-1:30 p.m. Saturday. The parade steps off at Oakwood Boulevard and Dr. Martin Luther King, Jr. Drive and proceeds south along King Drive. Free. (MAP) / Fest: 1-4 p.m. Saturday at Washington Park, 51st Street and S. Cottage Grove Drive. Free. (MAP)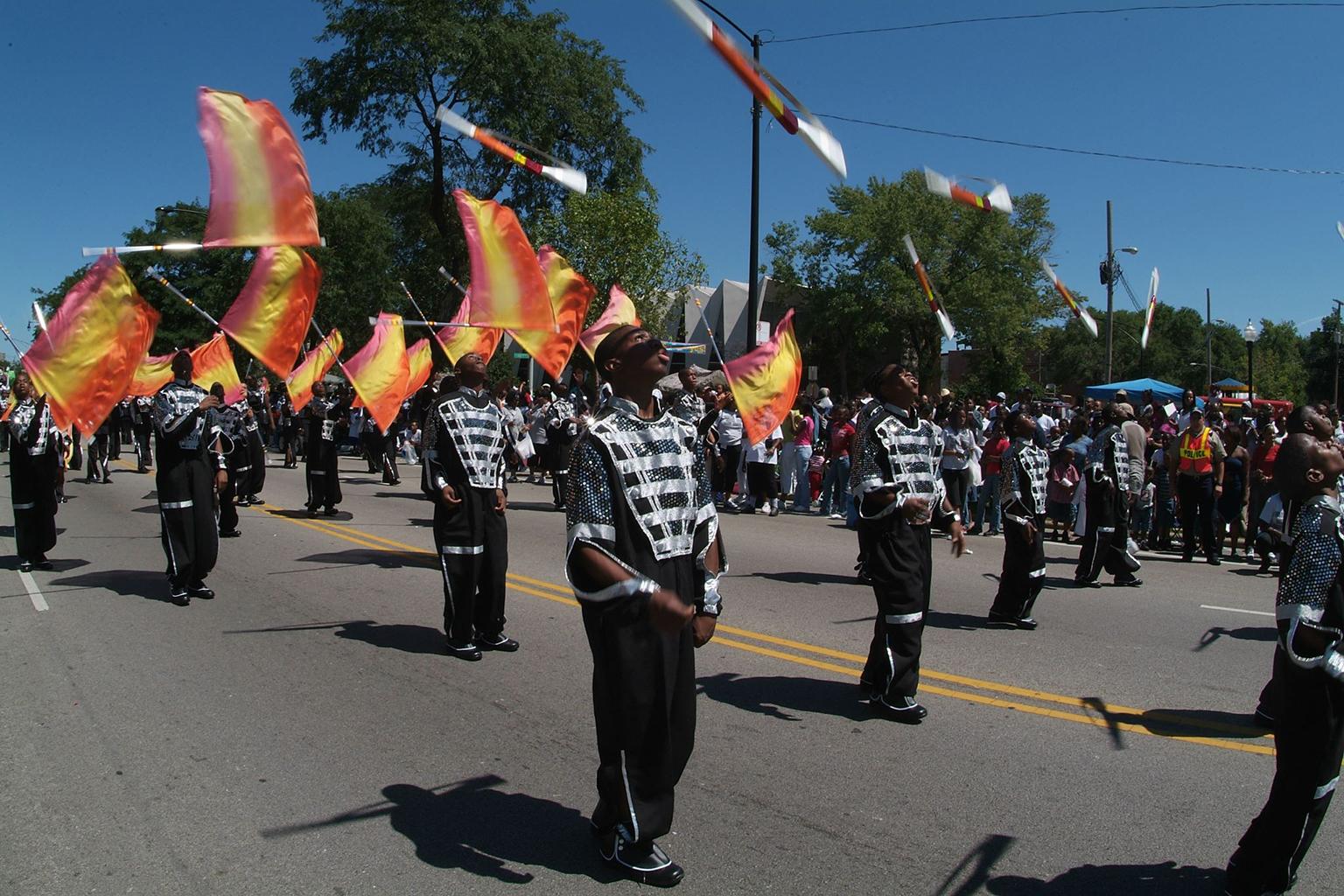 (Bud Billiken Parade / Facebook)
3. Rewind
Leave the keys to the DeLorean at home – where you're going, you don't need them: Retro on Roscoe. More than 30 bands on three stages play oldies and throwback tunes, along with popular hits. Performers include Rod Tuffcurls and The Bench Press (Friday), 16 Candles (Saturday) and The Blooze Brothers (Sunday). The Antique Car Show (1-10 p.m. Saturday and Sunday) is sure to rev up excitement among auto aficionados with more than 50 antique, classic and muscle cars. Artisans, antique vendors and merchants set up shop along the six-block fest.
Details: 5-10 p.m. Friday; noon-10 p.m. Saturday and Sunday at Roscoe Street and Damen Avenue. $10 suggested donation / MAP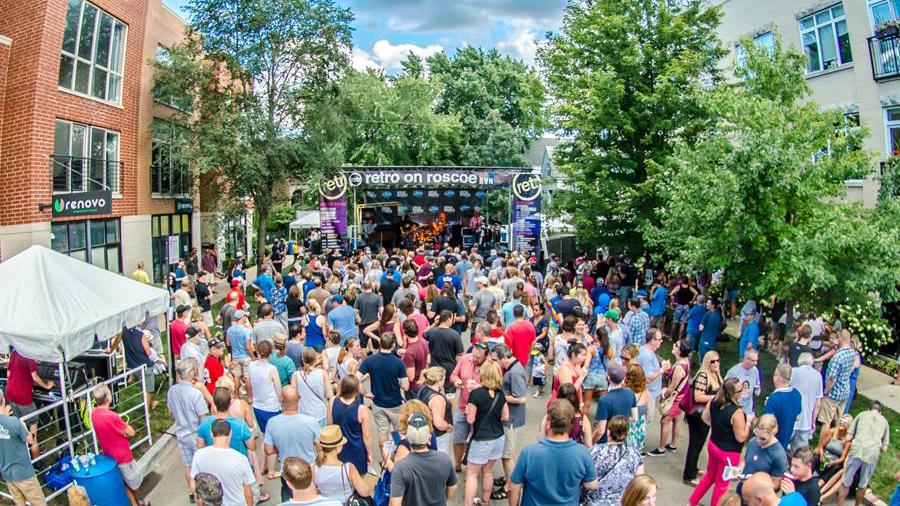 (Retro on Roscoe / Facebook)
4. Test
Think you're on top of the latest news? Test your knowledge against some of the best and brightest in the news and entertainment industry at a live taping of "Wait, Wait… Don't Tell Me!" Grab a blanket, pack a picnic and join host Peter Sagal and his crew at Millennium Park. (Pro tip: Get there early! In 2015, the gates closed an hour before showtime because the park reached capacity.) Also, be prepared for additional security around the perimeter and a bag check. You can bring your own food and drinks, but alcohol is prohibited.
Details: 7-9:30 p.m.; park opens at 5 p.m. Thursday at Jay Pritzker Pavilion Millennium Park, 201 E. Randolph St. Free / MAP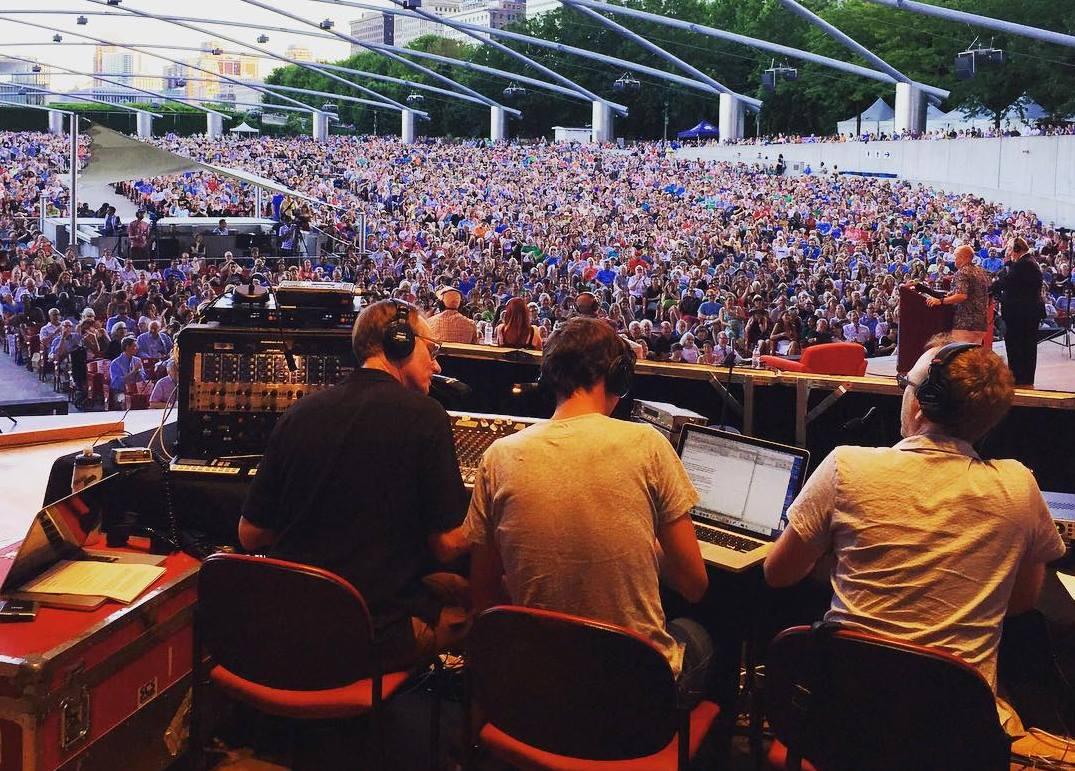 (WBEZ / Facebook)
5. Experience
Watch traditional rumba parades, learn how to play congas, and dance to the beat of Cuban rhythms at Festival Cubano. Try your luck at dominoes, the national game of Cuba, and compete for cash prizes, trophies and bragging rights. Check out vintage cars from the 1950s-'70s and experience the art of hand-rolled cigars. Musical performances and carnival games and rides are also on tap.
Details: 11 a.m.-10 p.m. Friday-Sunday at Riis Park, 6100 W. Fullerton Ave. $20 general admission; $60 three-day pass / MAP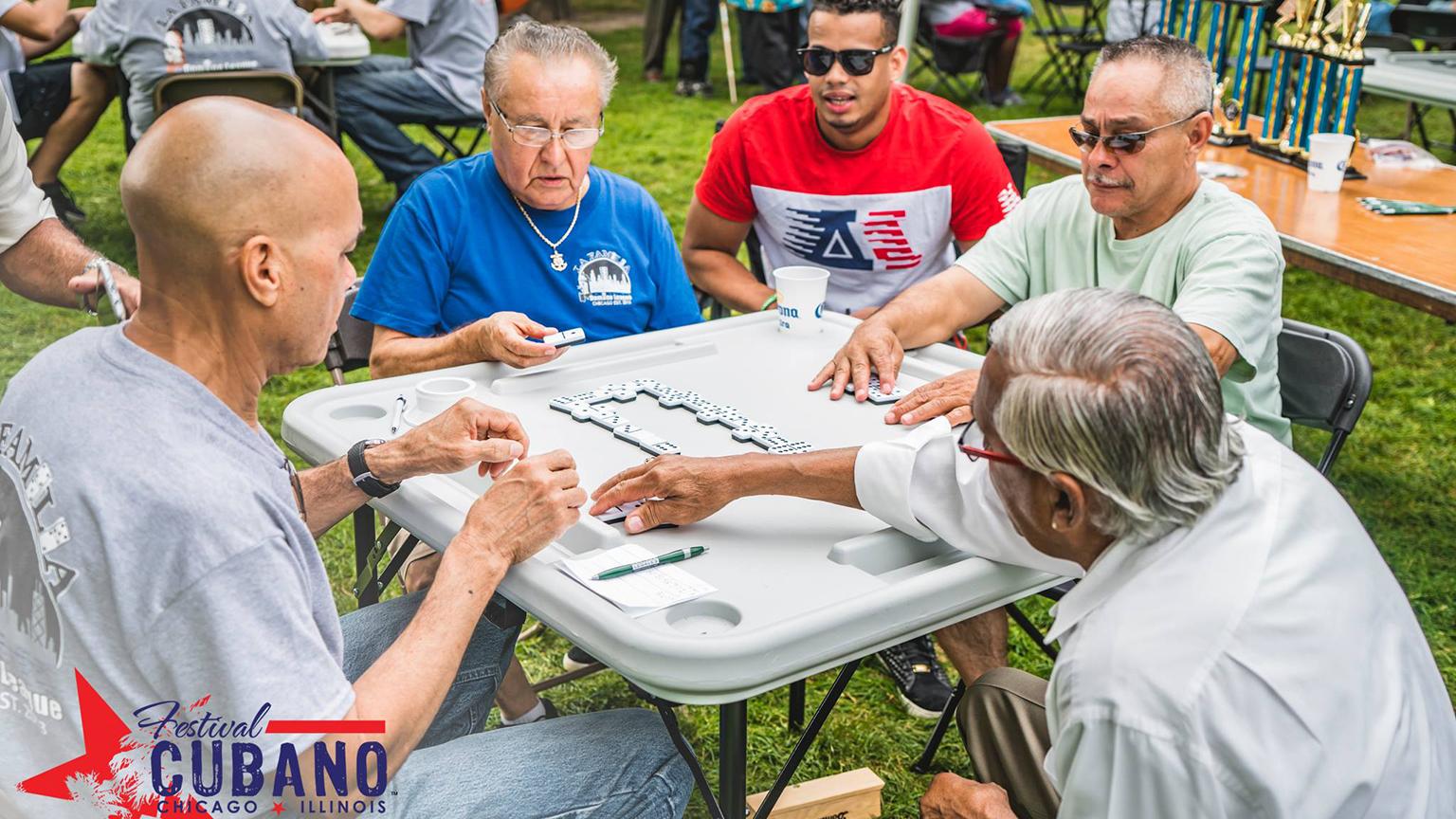 (Festival Cubano / Facebook)
6. Tune
Chicago's only street fest dedicated to classical music, the Thirsty Ears Festival, returns with performances by, among others, the Chicago Composers Orchestra (Saturday), Zafa Collective (Sunday) and a solo set from Eighth Blackbird cellist Nick Photinos (Sunday). New this year: a presentation of modern silent films accompanied by a live performance of freshly composed scores. 
Details: 1-10 p.m. Saturday; 1-8 p.m. Sunday along Wilson Avenue between Hermitage and Ravenswood Avenues. $10 suggested donation / MAP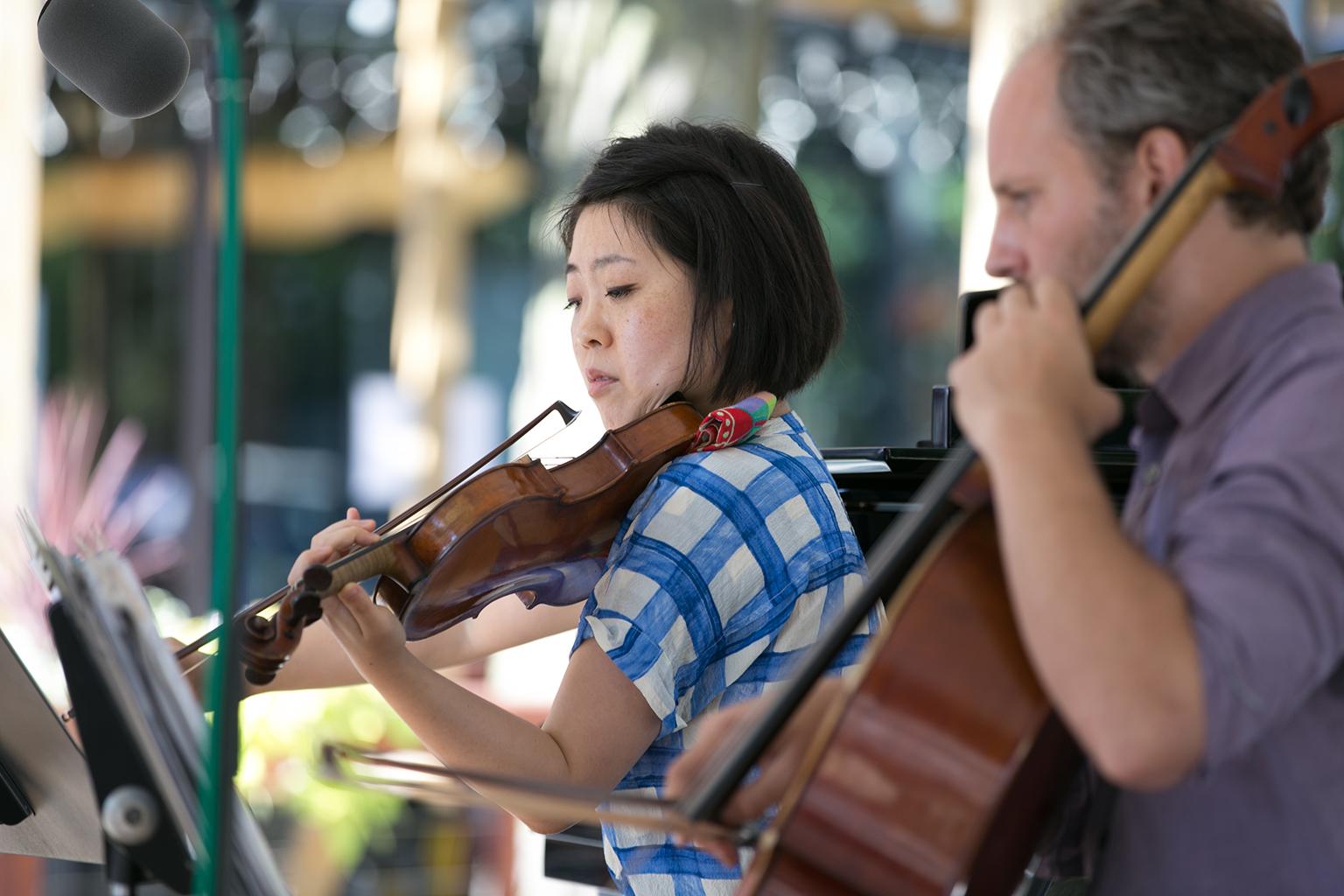 (Photo by Elliot Mandel)
7. Dance
Spanning a half-mile in the heart of Boystown, Northalsted Market Days features nonstop music on four different stages by nearly 50 performers, including MAX (Sunday), Betty Who (Sunday) and Todrick Hall (Saturday). Dance from stage to stage and check out more than 200 arts and craft vendors showcasing their wares.
Details: 11 a.m.-10 p.m. Saturday and Sunday along Halsted Street between Belmont and Addison Streets. $10 suggested donation / MAP
(Anthony Meade / Northalsted)
8. Immerse
Discover the beauty of Minyo folk dance, rhythm of Taiko drumming and action of martial arts at the Ginza Holiday Festival. Dine on traditional Japanese dishes, like sushi, udon noodles and chicken teriyaki. Marvel at traditional crafts made by Japanese artists dedicated to the continuation of crafts being handed down generation by generation. Exhibits on bonsai and ikebana (flower arranging) will be held inside the Midwest Buddhist Temple.
Details: 5:30-9 p.m. Friday; 11:30 a.m.-8 p.m. Saturday; 11:30 a.m.-4 p.m. Sunday at Midwest Buddhist Temple, 435 W. Menomonee St. $5 suggested donation / MAP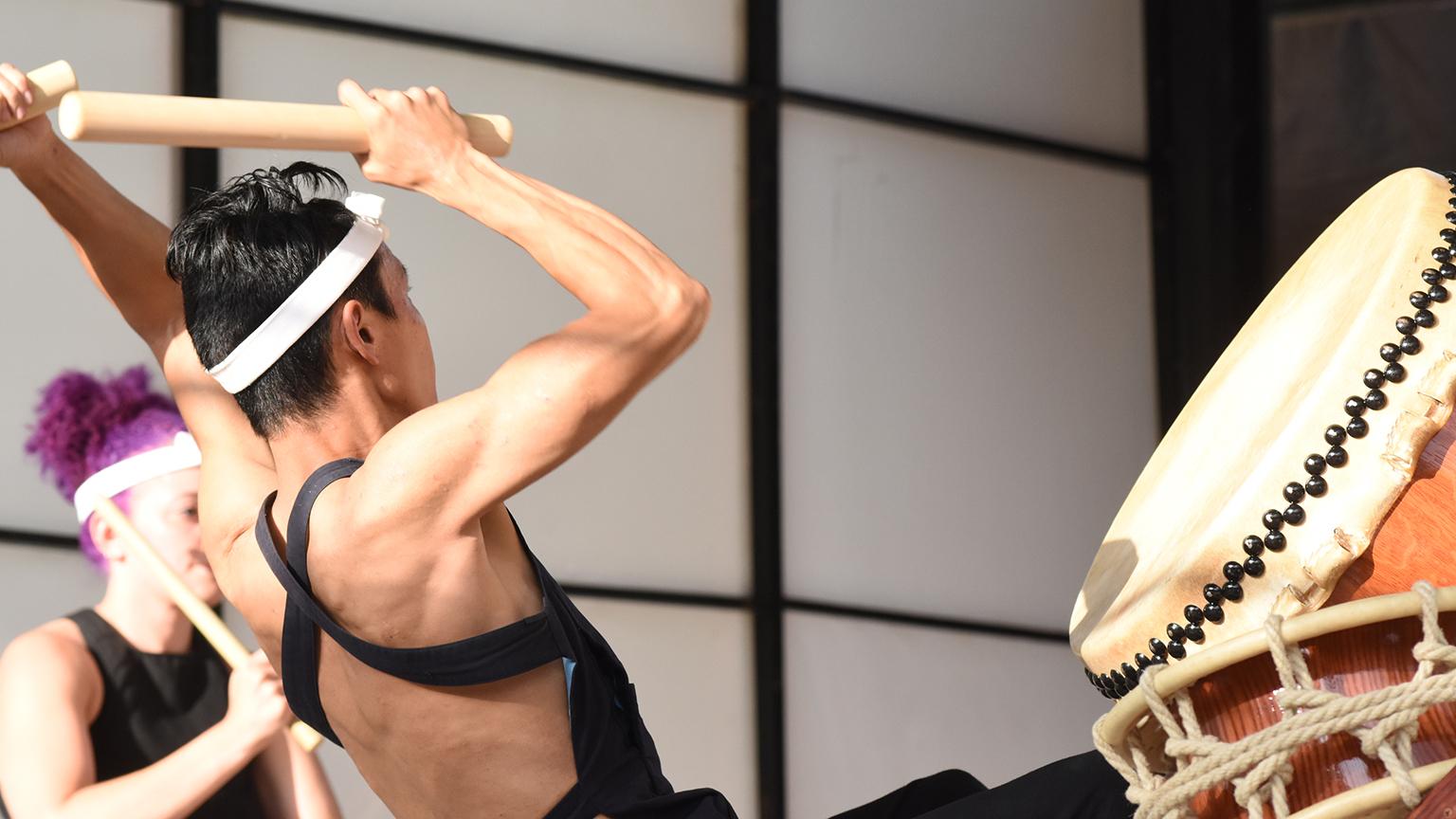 Ho Etsu Taiko (Photo by D Sameshima)
9. Chow down
More than a dozen food truck and restaurant vendors, including Lawrence's Fish & Shrimp, Pierogi Rig and Harold's Chicken, will be dishing out bites at the Near North Food Truck Social. A $20 sampler ticket gets you six sample-sized portions. (Don't worry, there will be regular-sized food and drink options available for purchase, too.) A pop-up art truck and DJ Elliot Sound provide entertainment.
Details: 11 a.m.-8 p.m. Saturday and Sunday along Sedgwick Street between Chicago Avenue and Locust Street. $5 suggested donation / MAP

10. Bust a move
Commemorate the origins, growth and popularity of a distinct Chicago sound at the My House Music Festival. The fest aims to raise awareness and resources for local charitable organizations through house music, with 100 percent of donations benefiting The Children's Miracle Network, Sprouting Leaders and Yollocalli Arts Research.
Details: Noon-10 p.m. Saturday and Sunday at Cermak Road and Morgan Street. Free. MAP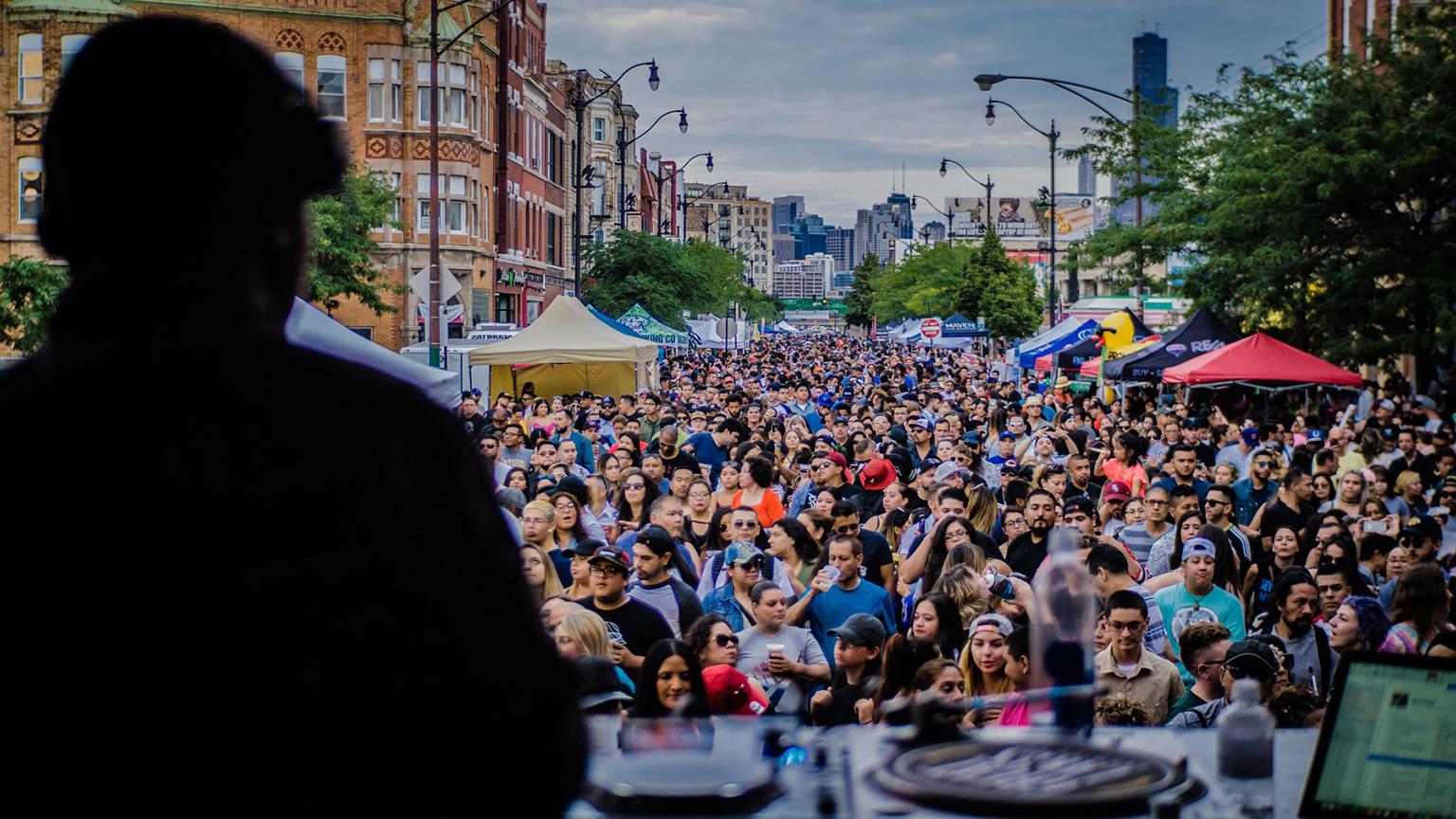 (My House Music Festival / Facebook)
Events listed are subject to change. We recommend double-checking times and locations before you head out the door. Want to share your upcoming events with us for consideration in a future roundup? Send us an email.
---