Friday marks Carl Grapentine's last day as a radio host at 98.7 WFMT, WTTW's sister station.
"It's time," Grapentine told the station. "Forty-six years in radio, including 42 years of morning shows! I'm grateful that most of my career has been here at WFMT, the world's best classical station."
Grapentine's retirement does not mean the end of his voice on the airwaves, however.
The longtime "Morning Program" host said he will continue to work on special projects, including a podcast series. That's in addition to his other notable gig as the "stadium voice" of the University of Michigan Marching Band. 
Grapentine joins Eddie Arruza to talk about his life and work in front of, and away from, the mic.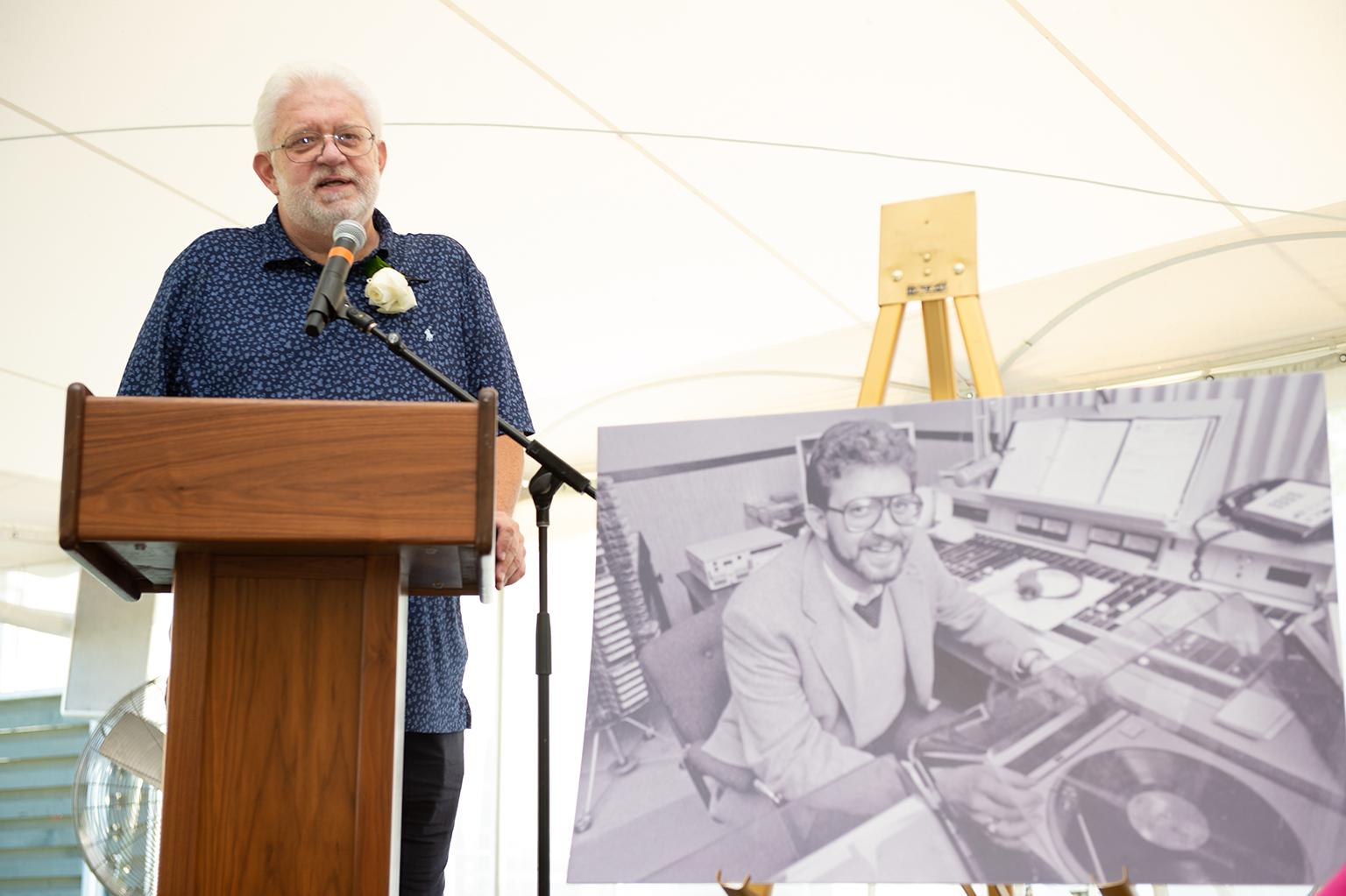 Honors for Carl Grapentine and his work at WFMT at a special "Goodbye to Carl" event at Ravinia Festival on July 14, 2018. (Courtesy 98.7 WFMT)
Related stories:
Archive: John Callaway Interviews Elizabeth Brackett
Studs Terkel Archive Officially Launches
Joel Weisman Looks Back on 40 Years as Host of 'The Week in Review'